Meghalaya Customised Trip 5N/6D
Leisure And Travel
What's This About?
One of the most beautiful states in India, Meghalaya will amaze you in number of unimaginable ways. From its sheer natural beauty in the form of countless waterfalls, calm lakes and pristine rivers to humble people and their matrilineal culture, Meghalaya lures you into a different world altogether.
A world where locals do not use nature for profits but live in harmony with it, be it using living roots of trees to build natural bridges or protecting the rare flora in sacred forests or inhabiting wettest place on earth. Any of this amazes you? Join us to Explore Meghalaya this season!
---
What's Included?
- Private transportation from Guwahati to Guwahati.
- Stay at Resort/Homestays/Cottages (Double/Triple/Quad Sharing depending on the location)
- Meals as mentioned in the Itinerary
- Expert Driver
- First Aid
What's Excluded?
- Airfare
- All meals not mentioned in the itinerary
- Personal expenses of any kind
- Mineral Water, Cold Drinks & Beverages
- Entry tickets at tourist spots
- Covid Test
- Tips
Day 1
Delhi - Guwahati - Cherrapunji
Drive
Waterfall
Your journey begins today. You start your journey from Delhi to Guwahati and from there your most awaited journey to the magical state of Meghalaya, also known as "Abode of Clouds"

The 150 km journey from Guwahati to Cherrapunji takes around 4 hrs by road but the entire route passes through abundant greenery, hills and waterfalls and of course mist and clouds.

In Meghalaya a day feels Incomplete without witnessing the beauty of its endless waterfalls so we will stop on the way to explore Elephant Waterfalls.

We will also stop by and explore The Garden Of Caves. It's a natural space, created by seasonal waterfalls and fed by rains. Surrounded by the emerald greens of bushes and hedges, the Garden of Caves are home to many mesmerizing caves, waterfalls and cascades.


Rest of the evening and the night at our beautiful riverside property
---
Day 2
Explore Cherrapunji
Waterfalls
Caves
After Breakfast and spending the morning at our beautiful resort, we will spend the rest of the day exploring the various waterfalls and caves of Cherrapunji.

We start our day from one of the most beautiful falls in Cherrapunji , Nohkalikai. It falls from a height of 335 meters (1120 feet) as is regarded as the fifth highest waterfall of the world. It is the tallest plunge waterfall of India.

After that we head to yet another beautiful waterfall, also known as 3 steps falls or Wei Sowdong falls. Ashort 20 min hikes down the falls will take you to the different steps of the falls and the beautiful view points.

After seeping in the beauty of falls, we will head off to explore the Arwah Caves. Known for its limestone formations and fossils, it is surrounded by the thick forest of Law Shynna. Arwah Cave is an absolute treat for adventurers and archaeology junkies. The cave itself is significantly larger than Mawsmai but only a small part of the cave has been opened for tourists. It is about 300 meters which takes around 20 minutes to explore.

We will end the day by exploring the Mawsmai caves. Mawsmai Caves are formed out of limestone and enjoy the distinction of being the only caves in Meghalaya that are lit enough so that the tourists can enjoy its natural formations. Though the caves are quite long, only a distance of 150 meters is open for tourists while the remaining section is closed. This magnificent natural wonder is the handiwork of years of natural erosion and underground water.
---
Day 3
Trek to Double Decker Living Root Bridge & Rainbow falls
Living Root Bridges
Rainbow Falls
View point at Resort
Gear up for an exciting trekking day. We take the bumpy 20km drive to the village of Tyrna

We dedicate this day to learn about the fascinating living root bridge of Meghalaya. The Umshiang double decker living Root Bridge is the mecca of all the living root bridges in Meghalaya. Getting there is no simple task. One has to descend 3500 cemented steps to Nongriat village that houses the Double decker living Root Bridge. After a descend of 1000 steps and trekking slightly off-route is a single decker living Root Bridge named Ritymmen, which hangs over a rain-fed river. Being 50 metres long, Ritymmen is also the longest known living root bridge. The bridge shakes and swings as one walks over it making the experience more adventurous.

Further hike towards the double decker bridge passes through several small villages, where people are always smiling and welcoming. There are also a couple of beautiful footbridges on the way. The double decker, hanging over the river, are created from the huge rubber trees sitting on either side. The roots are intertangled in a complex manner making the bridges more sturdy and strong. It's truly a wonder in itself. The trail ahead of the Double decker living Root Bridge takes you to the natural pools and the famous Rainbow falls. (We definitely will be going there ;) )

We stay the night at a beautiful resort in Tyrna
---
Day 4
Cherrapunji - Shongpdeng
Dawki River
Water Activities
Today after breakfast we drive to Shongpdeng to witness the cleanest river waters in India. We the evening, enjoying the sunset from the bridge over the river and taking a boat ride on the crystal clear waters.

Depending on the weather and rain condition we will plan water activities for today. One can go for boating, cliff jumping, trekking or Swimming.
---
Day 5
Shongpdeng - Jowai - Shillong
Water activities
Waterfalls
After breakfast, we head towards the Jaintia region of Meghalaya, covering two of the most beautiful waterfalls on the way. Let's just call them the Secret water falls of Meghalaya ;)

After spending enough time absorbing beauty of this falls, we will move towards the capital city of Shillong.

Spend the evening indulging in lip-smacking street food of Shillong.
---
Day 6
Shillong - Guwahati
It's the time to say goodbye! We spend the first half of the day in Shillong soaking in the last few hours in Meghalaya. After lunch we drive you to Guwahati airport and send you back with loads of fond memories
---
Important Notes
Things To Carry
1) ID Proof 2) Backpack/Suitcase 3) Day Pack 4) Clothes - Flexible (Ensure they are comfortable for hiking) 3) Shoes & Socks 4) Sandals 5) Raincoat - Top and Bottom ( Abosolutely compulsory) 6) Small towel 7) Warm Wear: Jacket/Sweater/Shawl/Wollen Cap 8) Sun Hat/Sun Cap 9) Sunglass & Sunscreen 10) 1 ltr water bottle 11) Toiletteries 12) Camera & Power Banks & Extra Batteries 13) Personal medicines for cold, cough, fever etc
Additional Information
Note: Our team size is limited to 9 participants and 1 TGE organizer only. A trip to Meghalaya in incomplete without a visit to any of the locations mentioned above. But due to its remoteness, we have limited options of comfort stays and rooms (which are not basic camping tents with common bathrooms). Hence, keeping in mind that certain experiences in Meghalaya should not be missed, at many locations rooms are shared on tripple or quad basis and double occupancy rooms in the same category are not available. FAQ's Question: Is Covid Certificate Required? Ans: Yes, 72 hrs negative covid certificate is compulsory to enter Meghalaya Question: What is the nearest Airport? Ans: Lokpriya Gopinath Bordoloi International Airport in Guwahati is the nearest and cheapest airport to fly in to Question: What category properties are these? Ans: All our properties are comfort category stays except Kongthong, where the only available option are beds in traditional Khasi huts. But that again is an experience :) Question: Can I upgrade to double sharing room? Unfortunately for fixed batches you cannot at most of the places. We can discuss options where it is available or shift you to a nearby property which may not be of the same category Question: Are meals included? Ans: Yes, Breakfast and Dinner is included at all locations except Shillong, where we feel ample eatery options are available to choose from Question: What are the entry charges? Meghalaya has an entry charge for all its attractions and waterfalls. It ranges between Rs 50 - Rs 100 Question: What are the extra meal charges? Ans: On an avg, a meal cost Rs 150 - Rs 250 per person, depending on whether it is veg or non veg Question: What kind of food is available ? Ans: Khasi food cosists mainly pork and beef but we are arranging veg and non veg (only chicken) meals for our travellers. Question: Is fitness required? Ans: Most of the locations in Meghalaya expect you to be able to walk or do short hikes of 20 mins. The most demanding trek of course is the one to the living root bridge and Rainbow falls. Someone who is not fit enough to walk all the way to Rainbow Falls can return after visiting the Double Decker bridge or avoid the trek all together and instead spend time at our beautiful property enjoying some splending views from there. Question: Will it rain? Meghalaya is not known as the wettest region of the country for no reason. Yes, it will rain but that is where Meghalaya blooms into a beautiful paradise. You will be greeted with innumerable waterfalls, mist covered atmosphere and greenery all around Q11) Are you open to customization? YES, If you want us to design a customized itinerary for you and your family/friends, reach out to us at [email protected] or Call us at 7899218201/9110302881
About Your Hosts
The Great Escape
TGE Travels is an experiential travel company established in the year 2018 founded by expert mountaineers and travellers. We believe traveling is all about experiencing a place that you go to. It is about interacting with the locals, trying out local cuisines, celebrating local festivals and exploring the off beat locations. We are here to help our travelers do just that. From staying at authentic homestays to discovering the hidden gems of each location, we help our travelers connect with the place like never before.
Book Now
Book an upcoming batch
---
[[selectedBatch.startdate|date]] to [[selectedBatch.enddate|date]]
[[selectedBatch.starttime|date:'shortTime']]
to [[selectedBatch.endtime|date:'shortTime']]
[[selectedBatch.comment]]
[[price.attribute]] : [[price.price | number:0]] /- per person
[[price.attribute]] : [[price.price | number:0]] /- per person
[[selectedBatch.price | number:0]]/- per person
[[instance.price | number:0]]/- per person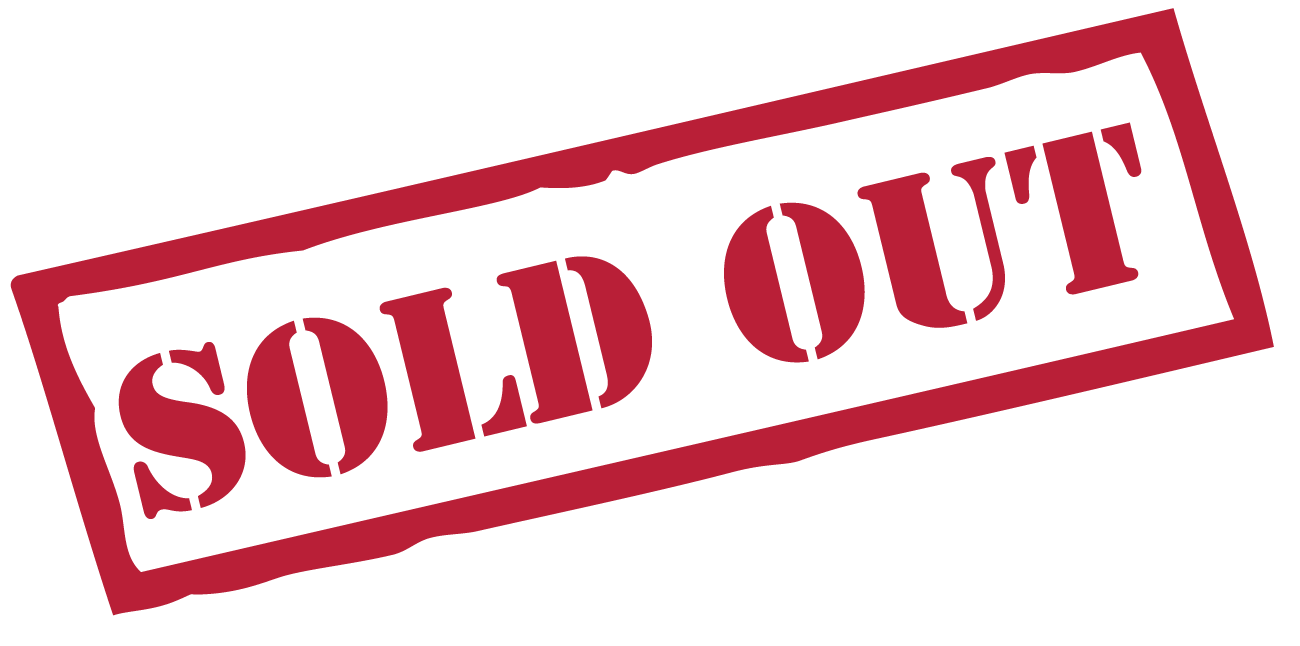 ---
Been Here, Post A Review:
---
More From The Great Escape
---
[[ event.name ]] (Soldout)
[[price.price | number:0]]/- [[event.duration ? " | "+event.duration:""]]
[[event.price | number:0]]/- [[event.price_striked]][[event.duration ? " | "+event.duration:""]]
Free [[event.duration ? " | "+event.duration:""]]
[[ batch.startdate|date]] [[batch.soldout ? ' (Soldout)':'']] , Available Seats: [[ batch.batch_size-batch.numberofbookings-batch.numberofbookings_from_host ]] No Upcoming Batches Show All