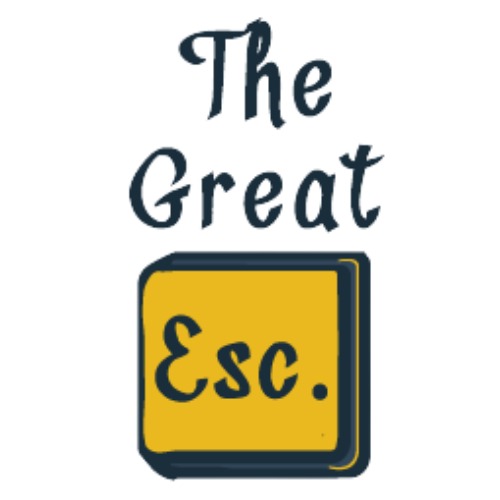 TGE Travels
Camping
Leisure And Travel
Weekend Getaways
Himalayan Treks
Family Trips
Leisure Trip
Outdoors
Adventure
𝐓𝐇𝐄 𝐉𝐎𝐘 𝐎𝐅 𝐓𝐑𝐀𝐕𝐄𝐋𝐈𝐍𝐆

𝘋𝘪𝘥 𝘺𝘰𝘶 𝘬𝘯𝘰𝘸 𝘵𝘩𝘢𝘵 𝘵𝘩𝘦𝘳𝘦 𝘪𝘴 𝘢 𝘷𝘪𝘭𝘭𝘢𝘨𝘦 𝘪𝘯 𝘔𝘦𝘨𝘩𝘢𝘭𝘢𝘺𝘢 𝘸𝘩𝘦𝘳𝘦 𝘵𝘩𝘦𝘪𝘳 𝘪𝘯𝘩𝘢𝘣𝘪𝘵𝘢𝘯𝘵𝘴 𝘢𝘳𝘦 𝘤𝘢𝘭𝘭𝘦𝘥 𝘣𝘺 𝘵𝘶𝘯𝘦𝘴, 𝘯𝘰𝘵 𝘯𝘢𝘮𝘦𝘴?

𝘖𝘳 𝘸𝘦𝘳𝘦 𝘺𝘰𝘶 𝘢𝘸𝘢𝘳𝘦 𝘰𝘧 𝘢 𝘶𝘯𝘪𝘲𝘶𝘦 𝘢𝘳𝘵 𝘧𝘰𝘳𝘮 𝘱𝘳𝘢𝘤𝘵𝘪𝘤𝘦𝘥 𝘪𝘯 𝘒𝘶𝘵𝘤𝘩, 𝘎𝘶𝘫𝘢𝘳𝘢𝘵, 𝘵𝘩𝘢𝘵 𝘪𝘴𝘯'𝘵 𝘱𝘳𝘢𝘤𝘵𝘪𝘤𝘦𝘥 𝘢𝘯𝘺𝘸𝘩𝘦𝘳𝘦 𝘦𝘭𝘴𝘦 𝘰𝘯 𝘌𝘢𝘳𝘵𝘩?

𝘖𝘳 𝘥𝘪𝘥 𝘺𝘰𝘶 𝘬𝘯𝘰𝘸 𝘵𝘩𝘢𝘵 𝘉𝘩𝘶𝘵𝘢𝘯'𝘴 𝘎𝘋𝘗 𝘪𝘴 𝘥𝘦𝘵𝘦𝘳𝘮𝘪𝘯𝘦𝘥 𝘣𝘺 𝘪𝘵𝘴 𝘱𝘦𝘰𝘱𝘭𝘦'𝘴 𝘏𝘢𝘱𝘱𝘪𝘯𝘦𝘴𝘴?

The joy of traveling is to wholly immerse yourself into the story of the place that you travel to and we at TGE Travels bring nothing less than that on the table. Our well thought out itineraries give a deeper insight into the culture and history of a place by getting our travelers closer to the local communities, their customs, cuisines and lifestyle. And it goes without saying that we are the queens of finding offbeat locations, stays and activities which we bring out in all our itineraries. TGE stands for The Great Escape and a trip with us is like pressing the "Escape" key from the mundane routine to an exciting and cherishable travel experience

𝐖𝐇𝐎 𝐀𝐑𝐄 𝐖𝐄?

Established in the year 2016, TGE travels was founded by Reetu Yadav and Jamila Kapasi, two expert mountaineers who had more than 6+ years of experience in mountaineering and the outdoors. TGE Travels is infact one of the rare travel and outdoor companies wholly owned by women with a vision of adding more women leaders in the unconventional outdoor leadership roles. What started as just a trekking company, TGE Travels has evolved into a more wholesome style of traveling by adding experiential traveling as one of its primary services. Our team at TGE Travels are a bunch of travel experts who want to add a meaning to your excursions. We are a strong unit of on ground team leads, backend supports and partner vendors who work cohesively to make your trip smooth and memorable.

𝐖𝐇𝐘 𝐓𝐆𝐄 𝐓𝐑𝐀𝐕𝐄𝐋𝐒?

𝑺𝒎𝒂𝒍𝒍 𝑮𝒓𝒐𝒖𝒑𝒔

Even before Corona, we have firmly believed that traveling in small groups is the best way to form connections and gain experiences. Now more than ever, we are committed to limiting the group size. Our travelers might meet as strangers but we ensure that they leave as friends.

𝑨𝒎𝒂𝒛𝒊𝒏𝒈 𝑻𝒆𝒂𝒎 𝑳𝒆𝒂𝒅𝒔

What makes TGE Travels awesome are our team leads. They are the reason why our travelers choose to travel with us again and again. Full of energy and enthusiasm, our team leads are the ones who bring the whole group together. Their energy bounces off our travelers and within no time, the entire group forgets that they were just strangers just sometime ago. But of course, our team leads are also very skilled in handling any situation and ensuring the trip goes as smoothly as possible.

𝑾𝒆𝒍𝒍 𝑻𝒉𝒐𝒖𝒈𝒉𝒕 𝑶𝒖𝒕 𝑰𝒕𝒊𝒏𝒆𝒓𝒂𝒓𝒊𝒆𝒔

We have spent endless hours brainstorming on itineraries to bring out the unique stories of the place that we travel to. Not only that, while designing any itinerary our team personally travels to the location to identify experiences and off beat locations. We try to provide the best experience within the timeframe and budget and that has made us popular as one of the more thought driven travel itinerary planners.

𝑪𝒉𝒐𝒐𝒔𝒊𝒏𝒈 𝑻𝒉𝒆 𝑹𝒊𝒈𝒉𝒕 𝑺𝒕𝒂𝒚𝒔

We select our accommodation partners meaningfully. Our stays should have a story to tell. This encourages us in going beyond the standard hotels and instead delving into a wide range of accommodation options where we can choose from authentic homestays, which to us is one of the best ways to learn about the culture of a place, to beautiful resorts that are situated at the perfect picturesque locations to boutique hotels that are elegant and charming.

𝑺𝒂𝒇𝒆 𝑴𝒐𝒅𝒆 𝒐𝒇 𝑻𝒓𝒂𝒏𝒔𝒑𝒐𝒓𝒕

Just like our accommodation partners, we give a lot of importance in choosing the right transport partners. Most of our journey is on road and we ensure our travelers are comfortable in the vehicle. Our drivers become a part of the group and it's amazing to see how our travelers treat them as just one of their own.

When it comes to bike trips or Scooty trips, we ensure the two wheelers are well serviced and maintained. Apart from that we always have a support vehicle with us throughout the journey

𝑫𝒆𝒍𝒊𝒄𝒊𝒐𝒖𝒔 𝑭𝒐𝒐𝒅

Food is an integral part of our itineraries. Hence all meals are planned in advance allowing our travelers to taste the unique cuisines of the regions that they travel to. We encourage our travelers in trying out local delicacies but never hesitate to deliver something comfortable immediately if the local food does not suit their palette.

𝑹𝒆𝒔𝒑𝒐𝒏𝒔𝒊𝒃𝒍𝒆 𝑻𝒓𝒂𝒗𝒆𝒍

We firmly believe in responsible tourism. Apart from the standard no littering policy, we encourage our travellers to be sensitive to the local communities.