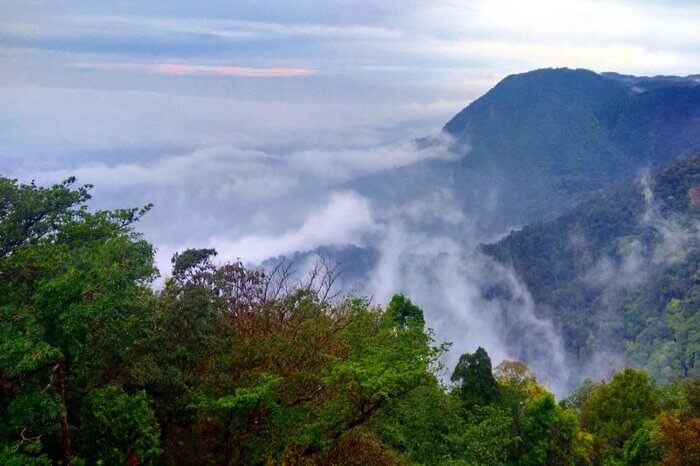 About This Place
Agumbe is one of our most celebrated and frequently requested event. The popularity of this has a lot to do with the experience at Agumbe Rainforest Research Station (ARRS) . Situated just 1 Kms away from Agumbe Bus Stop, this field based conservation and research organisation is world's first to have conducted a very high frequency study on King Kobra, which later helped to study several unique patterns of the other snakes. The station complex comprises the Kudremukh National Park, Sharavathi Valley Wildlife Sanctuary, Someshwara Wildlife Sanctuary and Mookambika Wildlife Sanctuary.

In our informative program to witness nature up & close, we will be travelling to Someshwara wildlife sanctuary and Vana Gabbe. Both these places offer an opportunity to see rare wild species and varied flora.To make this experience even more enriching, we will have an exclusive educational session by the researchers of ARRS, just for The Great Escape's family. Also, no trip to Agumbe is complete without paying a visit to Doddamane, a 130 year old house (famously known as Malgudi Days home) and we don't intend on breaking the ritual ;).
Location
Edit if you have been here..
Best Time to Visit
The most ideal time for tourists to Agumbe is post-monsoon season and winter. The mild and dry weather around this time is perfect for hiking and viewing the rain forest.The best time to visit the place is from November to January.
Open Timings
Edit if you have been here..
Govt. Guidelines
Edit if you have been here..
Best Access
Airport : Mangalore
Railway station : Udupi
Bus stand : Agumbe
Commonly Visited From
Let us know if you have been here..
Popular Route
Let us know if you have been here..
Upcoming For You
Upcoming Experiences
---
There are currently no tours on this place but you can check the upcoming events