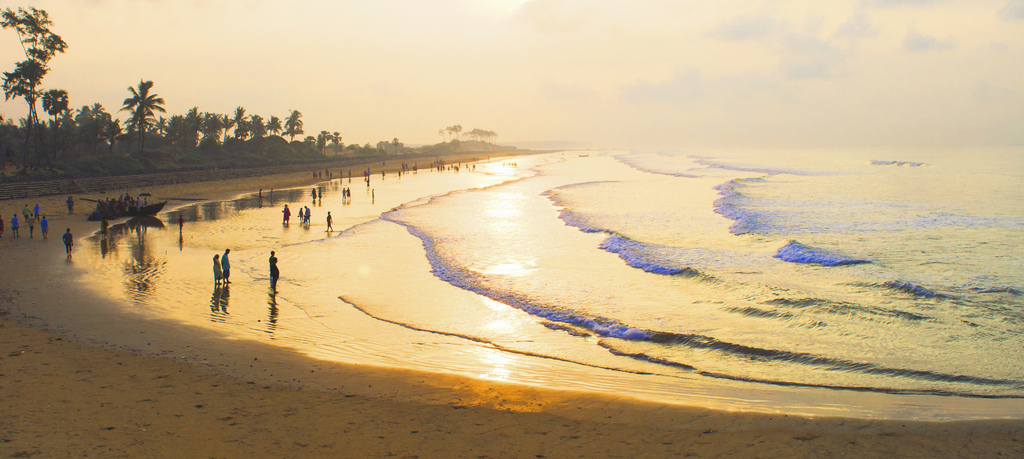 About This Place
Digha is West Bengal's most popular sea resort. This beach is considered one of the most romantic spots of the region and is also one of the biggest tourist attractions of West Bengal. Every year thousands of tourists simply flock to the Digha Beach to spend some relaxing time in this beautiful pristine beach. The Degha beach is also one of the oldest beaches of West Bengal.

Digha beach is famous because for its wideness which is rare around the world. This makes it ideal for swimming. The New Digha beach is safe while the Old Digha beach is a little rough when compared to New Digha.
Open Timings
Edit if you have been here..
Govt. Guidelines
Edit if you have been here..
Best Access
Airport : NSC Bose International Airport, Kolkatta
Railway station : Digha
Bus stand : Let us know if you have been here..
Popular Route
There are many buses running to Digha from Kolkata from most of its major bus stands. Regular and frequent bus services make Digha visit by bus easy for any traveller. Digha trip by bus from Kolkata will take 4 – 5 hours. You can do Digha trip by Bus from Dharamtala bus stand, Kudghat Bus Stand, Kharagpur and so on.

By Train: Numerous trains are available to Digha from Kolkata. On tourist season and holidays, railways have special trains arranged for the tourists. Tamralipta Express, Duranto Express Kandari Express and local trains run daily to Digha from Kolkata. It is advisable to reserve Digha train tickets referring Digha train timetable. Train to Digha passes through beautiful routes offering travellers an awesome journey.

By Flight: NSC Bose International Airport is the available airport as there is no Digha airport. There are many taxis for tourists, outside the airport. Digha beach is at a distance of 210 km from the airport. There are no direct flights to Digha.
Upcoming For You
Upcoming Experiences
---
There are currently no tours on this place but you can check the upcoming events