Harishchandragad, Malshej Ghat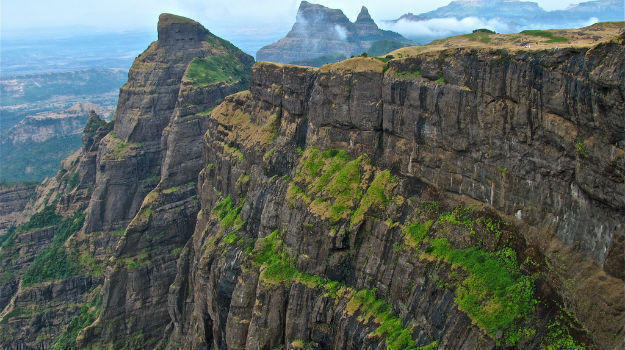 About This Place
The fort is quite is very ancient said to be as old as 6th century during the rule of Kalchuri dynasty, it is also the second highest peak in Maharashtra,the mention of Harishchandragad has been made in various Puranas. The various caves probably have been carved out in the 11th century. In these caves are idols of Lord Vishnu. The cliffs are named Taramati and Rohidas. Great sage Changdev (one who created the epic "Tatvasaar"), used to meditate here in 14th century. The caves are from the same period. The fort was made to serve as a guardian to the Malshej Ghat region and has been here since time guarding the same. The fort has seen many dynasties and rulers rulin it, it was captured by the Marathas in 1747 from Mughals and then passed on to the British later on.
The fort's highest point is called the Taramati peak or Taramachi and point provides a beautiful panoramic view of the nearby surroundings and the forest area. This fort has a lot of temples and caves within the premises, a brilliant Saptatirtha Pushkarni temple. Dedicated to Lord Vishnu, this temple is believed to have been constructed by the Kalchuri dynasty. Kedareshwar cave is a unique cave here which has a big Shivlinga surrounded by water.
There are a few other temples including Nageshwar temple and temple of Harishchandreshwar in this area. In the vicinity are the Buddhist caves. Some of the caves here are suitable for camping. There are cisterns of water at the top in addition to a prominent pond.
Best Time to Visit
Nov to April, and then during Monssons
Open Timings
Let us know if you have been here..
Govt. Guidelines
Let us know if you have been here..
Best Access
Airport : Pune and Mumbai
Railway station : Igatpuri, 41 Km from Harishchandragad
Bus stand : Khubi Phata
Commonly Visited From
Khireshwar Village, Maharshtra
Popular Route
From Pune :
Via Road : From Pune take the Malshej Ghat road to Alephata. Pune --> Chakan --> Narayangaon --> Alephata --> Khubiphata --> Khireshwar Village.
State transport buses are available from Shivajinagar bus stand for Alephata from where one can change the bus for Khubiphata and then its a 2 - 3Km to Khireshwar.

Via Train :

Via Air : No options available.

From Mumbai :
Via Road : Mumbai --> Kalyan --> Khubiphata --> Khireshwar Village.
Busses are available from Kalyan to Khubiphata.
Via Train : The nearest railwaystation is Igatpuri, one can board the train from Kalyan to Igatpuri.

Via Air : No options available.
Upcoming For You
Upcoming Experiences
---
There are currently no tours on this place but you can check the upcoming events