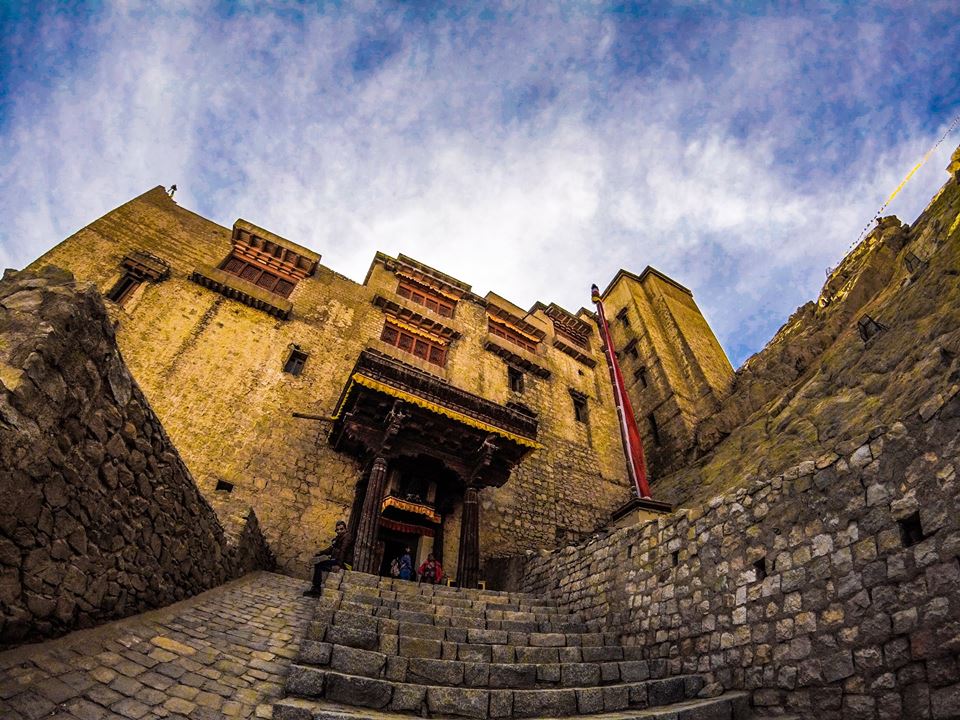 About This Place
King Sengge Namgyal the last prominent ruler of Namgyal dysnasty, has left a permanent imprint on Leh ,in the form of the nine-storey palace known as the Leh Palace. It is not mentioned in the account of Leh written by the Jesuit Father Francisco de Azevedo who visited Leh in 1631 and was in fact impressed by the meanness of the surroundings in which he found the king, so it is likely that it was built in the last years of his reign. This palace is an account of the importance of Leh in those times.

The roof provides panoramic views of Leh and the surrounding areas, as the mountain of Stok Kangri in the Zanskar mountain range is visible across the Indus valley to the south, with the Ladakh mountain range rising behind the palace is visible in the north.

After the Dogras took over Leh in the 19th Century, Namgyal family was forced to abandon this palace and move to the Stok Palace.
Location
Ladakh, Jammu and Kashmir
Open Timings
All days of the week from 8 A.M. till 5 P.M.
Best Access
Airport : Leh (IXL)
Railway station : Jammu Tawi
Bus stand : Leh
Popular Route
The palace is situated in the old city of Leh, it is at a walking distance from Leh Bazar and 5 Km from the Leh airport.
Upcoming For You
Upcoming Experiences
---
There are currently no tours on this place but you can check the upcoming events