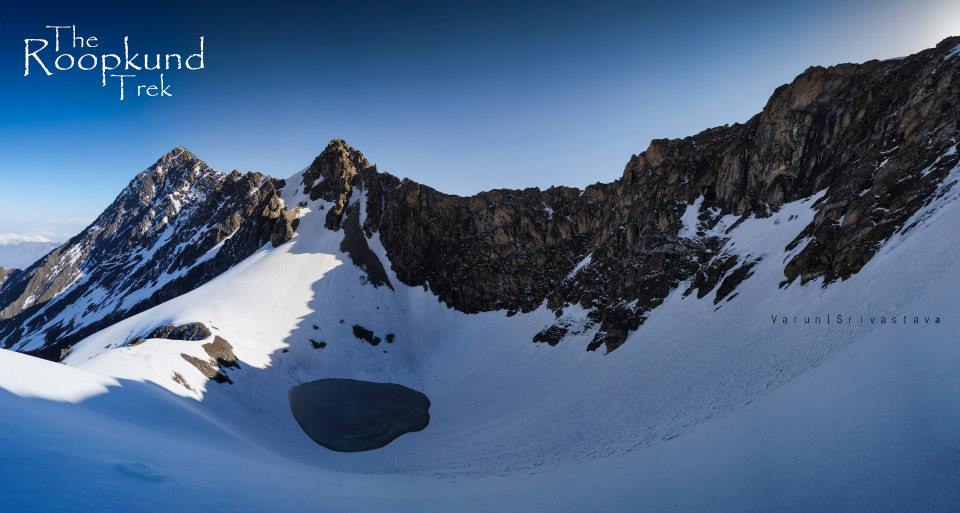 About This Place
Roopkund is without a doubt the most famous trek in India. With an altitude of 16500ft(5,029m), this trek is a cheer to the soul with tracts of forest, meadows(by the way, they are among the biggest in Asia) and snow clad mountains which ends with a view of the mystery lake in the middle of nowhere surrounded with skeletons. The place is filled with folklores/ story of the nomenclature of the different base points (the ilks of 'horses don't go beyond ghodalotani') and ofcouse, the story about the origins of skeletons (the famous ones states how the entire caravan of a King perished near the lake due to hailstorms as a result of defying the Gods) and a Nat Geo mission on it. The trek will always leave you short of breath not for its trail but for its views and will bring out a Bilbo Baggins, the great story-teller in you.
Best Time to Visit
Pre Monsoon : May to June
Post Monsoon : Mid Septmeber to November first week
Open Timings
It's a great place to visit. The terrain changes each day ,best of scenic beauty and full of enjoyment <br><br>Start preparing early to enjoy the trek at its full <br>
Govt. Guidelines
The lake is bio reserved site and its illegal to take skeleton bones from the lake.
Best Access
Airport : Delhi
Railway station : Kathgodam
Bus stand : Wan
Popular Route
Delhi → Kathgodam → Lohajung

Delhi → Kathgodam
Via Road : Kathgodam is 300 km from Delhi and it takes 6 - 7 hrs via road. Multiple bus options are available from Delhi for Kathgodam frm both private and state transport services.

Via Train : 4 major trains are available from Delhi , the most preferred train being Ranikhet Express for an overnight travel.

Via Flight : No options available.

Kathgodam → Lohajung
Via Road : Kathgodam is 220 km from Lohajung and is a rough ride through mountains, it generally takes 7 hrs to reach Lohajung via road.
Sharing taxis are available quite easily, however if someone has details about the busses, please edit this data.

Via Train : No options available.

Via Flight : No options available.
Upcoming For You
Upcoming Experiences
---
There are currently no tours on this place but you can check the upcoming events