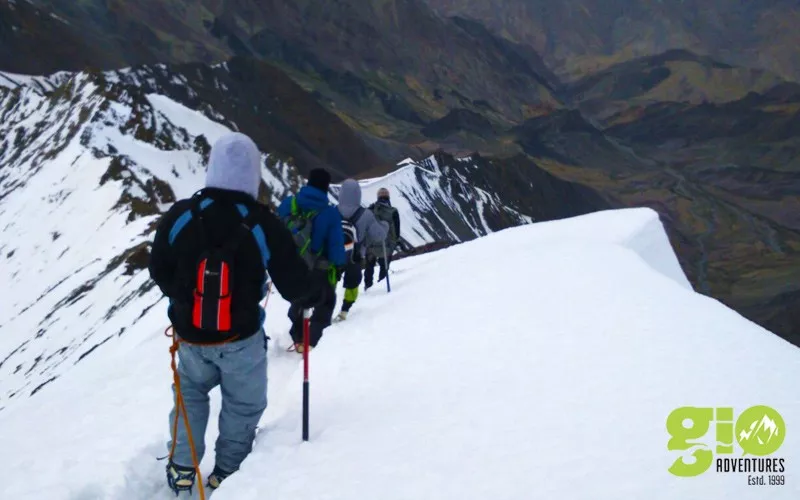 About This Place
Whosoever said that the journey is more important than the destination has never done a Himalayan trek in his life. At 20,500 feet Stok Kangri is the highest trekkable summit in India (6,153 m). Being in the 6000+ club, it is a difficult trek to do and is not recommended for first-timers and requires a good deal of acclimatization at every stage. It has a good deal of eye soaking views with Hemis National Park, known for its Snow Leopard, and a walk through the cold desert of Ladakh. The base camp has many water bodies in it but the real thrill comes on the final day of the trek to summit. It follows a great change in altitude with a snow covered trail which is rewarded with a beautiful view of Karakoram range on the north and Zanskar Ranges in the south.
Open Timings
Let us know if you have been here..
Govt. Guidelines
Need permit from the local authorities for the trek.
Best Access
Airport : Leh
Railway station : Jammu Tawi
Bus stand : Stok Village, Shang Sumdo
Popular Route
Delhi → Leh
Via Road : The distance from Delhi to Leh is 1100 km. There is one state transport bus that leaves for Leh (Price: Rs. 1365 per person, one way) completing the journey in 40 hrs, perhaps the cheapest way to reach Leh.
Many people also prefer to travel via road in shared taxi from Manali or private vehicles via road.

Via Train : There is no direct train between New Delhi and Leh. You can take train from New Delhi to Jammu, then take Air India from Jammu to Leh. Leh is 680 km from Jammu via road, bus / shared taxi facilities are available at Jummu for Leh.

Via Flight : Leh being a popular tourist spot, many flights are available from Delhi (DEL) to Leh (IXL).
Upcoming For You
Upcoming Experiences
---
There are currently no tours on this place but you can check the upcoming events