Back-Pack-Go! Mcleodganj, Himachal Pradesh (8N / 9D)
Backpacking
What's This About?
Welcome to Back-Pack-Go!
We personally hope you leave the city version of you behind. We're going to the hills.
We don't do tour operators, you will have an Experience Manager (AKA. EM| AKA. ex-man). These guys have one job; to make sure you have a bloody good time.
Our aim is to create an experience for you, a personal experience.
There's no room for prejudices where we're going. There'll be great food, beautiful views, and some good vibrations! Come alone or with old friends, make some new ones, write a story, climb a mountain, jump into a river, dance, sing, and fall in love. Do everything you've always wanted to. We implore you to break free.
---
Recommended For
There isn't an age restriction on any of our experiences, everyone is welcome. However, the average Vagabond customer is anywhere between 20 – 32 years old. The experiences involve a good amount of time spent with the group. Depending on what experience you're opting for, there could be a lot of walking and physical exertion. It's important to understand that most of our experiences include very rustic accommodation and not a luxurious means of transport. These may be basic in their facilities, but the hospitality is homely and comforting. If you're someone who doesn't like compromising on your comforts while travelling, this experience may not be very enjoyable. Most of our trips have a healthy number of solo travellers. We encourage you to join us solo, especially if you're tired of waiting on your friends. We promise you'll return with many more. We try our best to be responsible travellers. Everyone is welcome to explore with us, but we pay utmost importance to cleanliness in all our experiences. We encourage you to #LeaveNoTrace behind while you discover the beauty of the outdoors. It's important to understand that in a limited amount of time, only a limited amount of experiences can be had. We like to cover a few places in-depth rather than just ticking off a long list of things-to-do and places-to-go. However, if you are that kind of traveller, on almost all trips you are free to wander by yourself to places of your interest. At a Vagabond Experience, it's important to stay open-minded and positive when things don't go as per plan. The essence of traveling in a group is being able to help each other out when in need. The weather could go bad, and plans could get altered. In such situations, we urge you to have faith in your group leader to make the most informed decision for the group.
Highlights
Places covered: Dharamkot, Bhagsu, Naddi, Mcleodganj, Triund

Highlights/trip overview:
-Explore the Dalai Lama monastery
-Visit to the Tibet Museum
-Pine-forest walk to Naddi river
-Camping at Triund
-Hike to Triund snow line
-Paragliding at Bir
What's Included?
-Bus fares to and from Delhi and McleodGanj for semi-sleeper AC buses
-Accommodation in cozy, rustic, and comfortable homestays with decent amenities on a double sharing basis
-Accommodation in good quality tents and sleeping bags while camping at Triund
-Private internal transport (taxis) through the trip
-Breakfast & dinner for both nights at Triund
-All activities and visit to places as per itinerary
-Basic medical and first-aid kit assistance
-Transport to Bir-Billing
-All permits, tolls, and parking charges
-Experienced local guides
-Assistance by Vagabond Experience Managers
-Vagabond Merchandise
What's Excluded?
-Meals on all days (except Triund)
-Personal expenses
-Paragliding cost
-Travel from hometown to Delhi and back
-Travel insurance
Day 1
Goodbye City-Me.
Since everybody will have their own stuff to sort out before they disappear for more than a week, we meet directly at Delhi; 05:00 pm at Majnu Ka Tila bus stop to be precise. (We can guide you with accommodation and travel assistance to Delhi and back) From here, we board a direct bus to McLeodGanj saying goodbye to our city lives.
---
Day 2
McLord! I'm Coming Home.
Reach McLeodGanj early in the morning. Our home-stay is located in Dharamkot, a picturesque hill town which is just a 10-minute cab ride away from us with spectacular views of the entire valley. After breakfast in Dharamkot, head to H. H. Dalai Lama Temple, Namgyal Monastery, and the Tibet Museum. Visit the St. John's in the Wilderness Church. Sample some local cuisine for dinner.
---
Day 3
Naddi-Buddies
A good night's rest and a heavy breakfast later, head to Naddi, a tiny, peaceful village nestled amongst the pine-covered mountains and vibrant yellow mustard fields. Begin our first hike toward the pristine Naddi River where we'll spend our day lazing next to the river and exploring the valley. Dinner will be back at McLeodGanj. Feel free to explore the town at night.
---
Day 4
It's pronounced tri-oond not try-und.
Aaah! The big day! We trek to Triund, one of the peaks of the Dhauladhar mountain range. After an early breakfast, head to Galudev Temple. We make our way to Triund, which is 2,850 meters (9,350 ft) above sea level. It is a day-long hike but the serene mountainous landscape, rare wildlife and a trail dotted with magical little cafés with breathtaking views will keep you going. Camp in tents facing the majestic snow-clad mountain range through the night.
---
Day 5
Snow and Steady
After experiencing an unforgettable sunrise, we'll have breakfast and trek right up to the snow line. Be warned, we take our snowball fights very seriously. Small icy streams and glacial waterfalls are a common sight on this trail. Another night of camping, music, and good food lies ahead.
---
Day 6
Muscle-Discovery Day
After breakfast. say goodbye to Triund and start the descent. Reach our rooms in Dharamkot by afternoon. This is the day to rest muscles you didn't even know you had. The evening is at leisure. You can check out some of the popular cafes in the area which have music lessons, live music, meditation sessions, and workshops happening every other night.
---
Day 7
I Believe I Can Fly
After an early breakfast, we make our way to Bir Billing where we can spend the day walking around this beautiful town. Visiting the Sherab Ling monastery, exploring the Tibetan colony or paragliding are a few of the things you can spend your day doing at Bir. We re-group by evening and make our way back to our homestay in Mcleodganj.
Alternatively, spend the day exploring gorging on some 'Bhagsu cake or sit in a cafe and listen to music the whole day! Experience the titular evening at Sunset Cafe in Gallu.
---
Day 8
Last Day, Last Chance
After breakfast, check out. Make final shopping calls at McLeodGanj market. Board the semi-sleeper bus early in the evening.
---
Day 9
The Toughest Goodbye
We'll reach Majnu Ka Tila bus stop early morning. Trip ends. Say goodbye to the hills and hello to nostalgia, of course, until next time!
---
Location Guide
How To Reach
Depending on how you're travelling to Delhi, you can either take a rickshaw or taxi (Uber/Ola) to Majnu ka Tila. Further details regarding the exact location will be shared closer to the trip date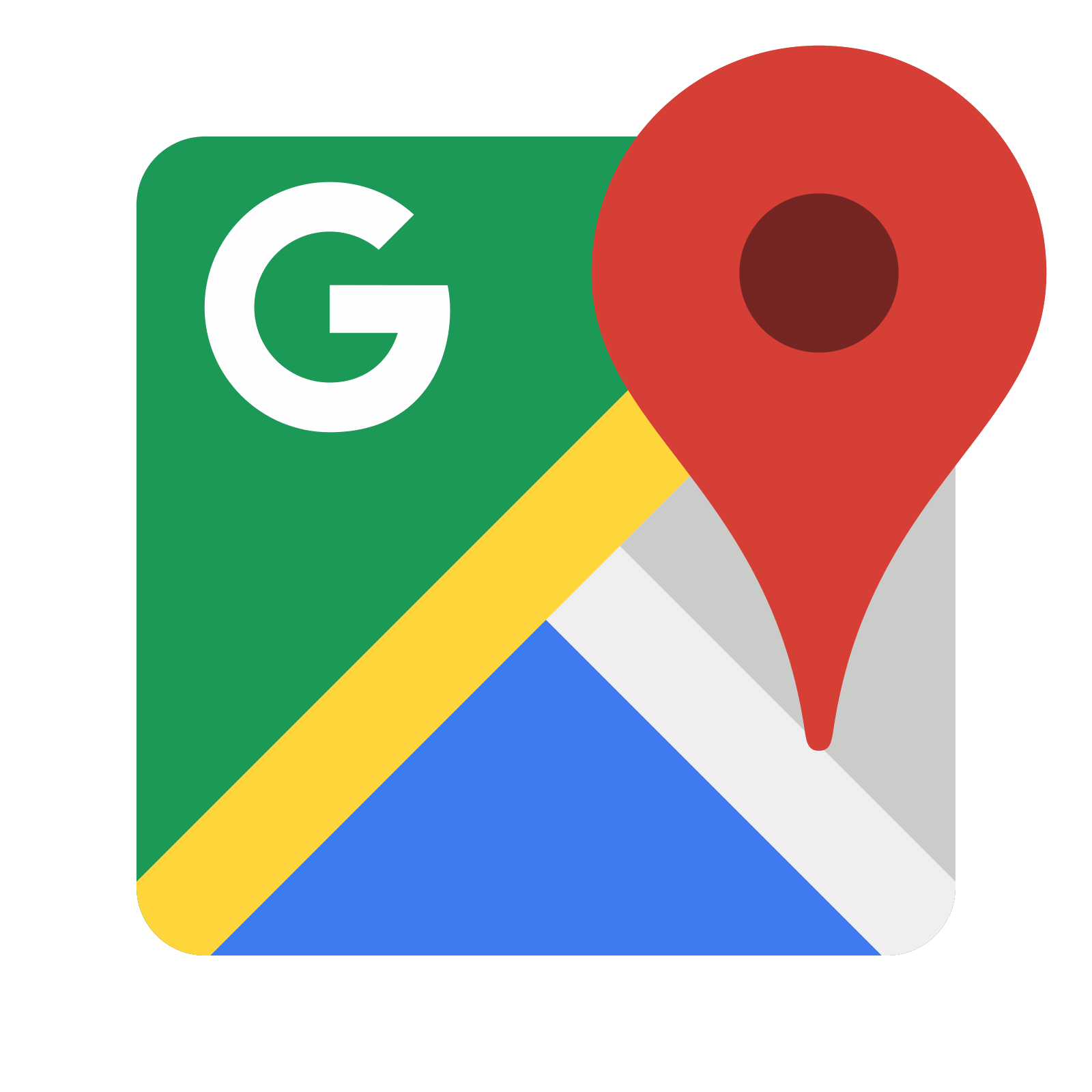 Goto Google Maps
Important Notes
Things To Carry
1. Sturdy shoes for trekking (well-fitting, neither loose nor tight) 2. An extra small backpack for day outings (college-bag types) 3. Water bottle (try avoiding buying mineral water bottles to reduce plastic waste) 4. Toiletries, Torch, Lip-balm, Sunscreen, Sunglasses. 5. Personal Medication (Asthma, allergen medication etc.) 6. Slippers/flip-flops 7. Rainwear, Rain cover for bags (VERY IMPORTANT if you're traveling during monsoons) 8. Binoculars, Camera (optional) 9. Sufficient liquid cash as there are very few ATMs in McLeodGanj 10. Crepe-bandage (each person should have 1 roll each) 11. Warm clothes (Temperatures drop really low toward the end of the year) 12. Hand sanitizer and reusable face-masks
Additional Information
-In Delhi, we will meet at Majnu Ka Tila by 5pm. We will assemble near the Gurudwara. Please do not be late. -On your return journey from Delhi, please book your train or flights post 1 pm (to be on the safer side in case of any delays) -Despite this being a backpacking trip, we will be running on a fixed schedule. Punctuality will be appreciated. -McLeod Ganj and Dharamkot are home to people around the world from different cultures. Please honor the local cultures and do not be disrespectful. -Please be prepared for a good amount of walking up and down hills and hilly terrain. -Carrying rainwear is very important if the trip is between June-Sept. Take all necessary precautions to keep yourself and your belongings dry. -While we're moving in groups to various places, try and stick to the group and not wander off. -If you suffer from any physical or medical ailments or issues, please inform the EM. -The trip schedule is subject to change. Day of visits to the mentioned places could be shifted back and forth. -While booking your transport to Delhi, please try and book refundable tickets wherever possible (especially flights) COVID precautions: What are the COVID precautions taken on this trip? - All participants are required to carry adequate reusable face masks for the entire duration of the trip. - All participants are required to maintain all the social distancing norms as set in place by local authorities or as stated by the trip leader in-charge. - Anyone with any COVID 19 comorbidities (Cardiovascular conditions, Hypertension, Diabetes, etc.) is not allowed to participate in the trip. - All travellers will be subject to temperature checks from time to time throughout the trip. - All travellers will be required to undergo an oximeter check from time to time. - The trip leaders will be equipped with surface and hand sanitizers to sanitize frequently used objects and spaces. Are solo travellers allowed? Yes. Absolutely. But bear in mind that, you will have to share your room with someone else over the course of the trip. We will be travelling in semi-sleeper non-private buses. Wearing of masks during these journeys is compulsory. What happens if someone shows symptoms on the trip? In case anyone shows any signs of COVID (temperature, dry cough, drop in oxygen saturation, lack of taste, acute shortness of breath, etc.) - We will get in touch with their emergency contact who will have to make the required arrangements for the symptomatic person's safe passage home. - They will be taken to the nearest govt approved COVID testing centre. - Please bear in mind that these centres may not have the same facilities that we are used to in the cities. - The trip leaders will make the required arrangements for their isolation and/or journey back to safety. Where are the closest COVID care centres? -Zonal Hospital, Dharamsala -Dr. Rajendra Prasad Government Hospital, Kangra
Additional Information
1) What region of north India are we traveling to? -We're traveling from Delhi to Mcleodganj which is a suburb of Dharamshala in the Kangra district of Himachal Pradesh. 2) What altitude would we be traveling to? -Mcleodganj is at an altitude of approximately 6,830 ft (2,082 m) while our campsite at Triund is at 9,350 ft (2,850 m) 3) What will the temperature be like while we're there? -Temperatures rise to a maximum of 30°C during the day and can drop to a minimum of 15-20°C during the night (and 5°C at Triund campsite) 4) Is there mobile connectivity in Mcleodganj? -Other than our trek to Triund, you will have network and internet for the rest of the trip 5) Are there any ATMs where we're traveling? -There are a couple of ATMs at Mcleodganj market, however, carry liquid cash at all times. 6) Can I smoke/drink on this trip? -We at Vagabond do not refrain our participants from smoking or drinking on our backpacking trips. However, there are times you will be disallowed to do so (monasteries, treks, sacred spaces etc). Indulge in these activities very responsibly. 7) What will the group size be? -We will have a maximum of 15 travelers excluding 2-3 Vagabond Experience Managers 8) Is there any age limit to join this trip? -No, there is no age limit to join this trip. However, based on our previous experiences, the age group of travelers is usually between 22-35. 9) Can I join this expedition solo? -Yes, of course, you can! We have a good number of solo travelers on almost every Vagabond experience. 10) How physically fit do I need to be to join this trip? -This trip doesn't have a very high physical requirement. You need to be able to walk long distances on flat plains and be able to do a day trek too. Those who have a low tolerance to cold should be prepared with temperature appropriate clothing. If you suffer from any physical or medical ailments or issues, please inform the EM. 11) Are there doctors/hospitals in Mcleodganj? -Mcleodganj market has a doctor's dispensary which is at a convenient distance from our homestay
About Your Hosts
We're an experiential events company that has been creating a vibe of mindful and sustainable community-travel experiences since 2014. A Vagabond Experience isn't just one where you pack your bags and go visit a place outdoors. It's more than that. At a Vaga' experience, you meet new like-minded people and create bonds in comfortable social spaces that would last you a lifetime. By facilitating our understanding and appreciation for community living, we help you take a trip not only outwards but inwards too.
Book Now
Book an upcoming batch
---
[[selectedBatch.startdate|date]] to [[selectedBatch.enddate|date]]
[[selectedBatch.starttime|date:'shortTime']]
to [[selectedBatch.endtime|date:'shortTime']]
[[selectedBatch.comment]]
[[price.attribute]] : [[price.price | number:0]] /- per person
[[price.attribute]] : [[price.price | number:0]] /- per person
[[selectedBatch.price | number:0]]/- per person
[[instance.price | number:0]]/- per person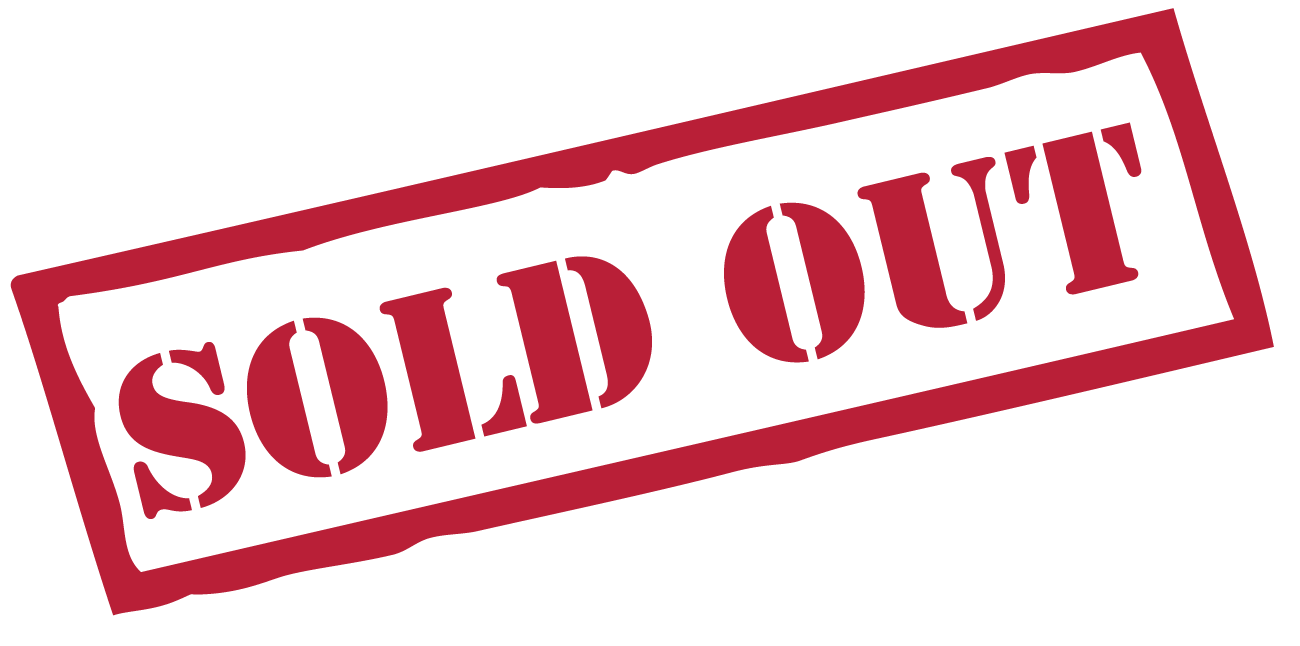 ---
Been Here, Post A Review: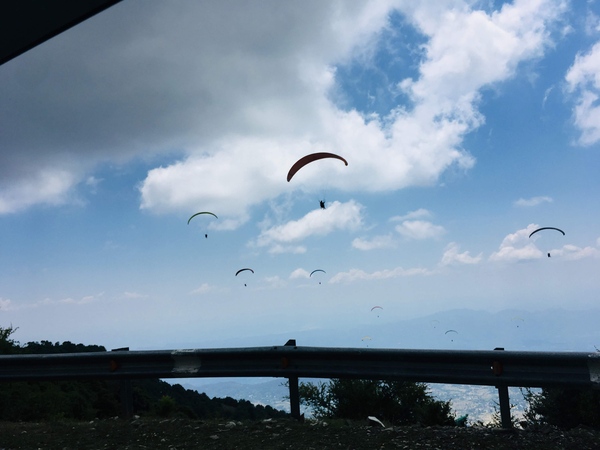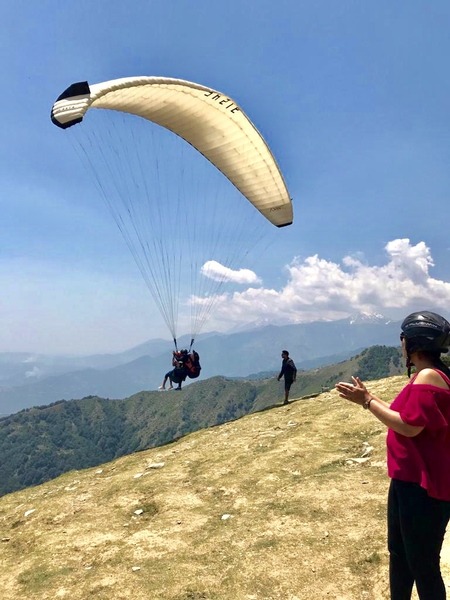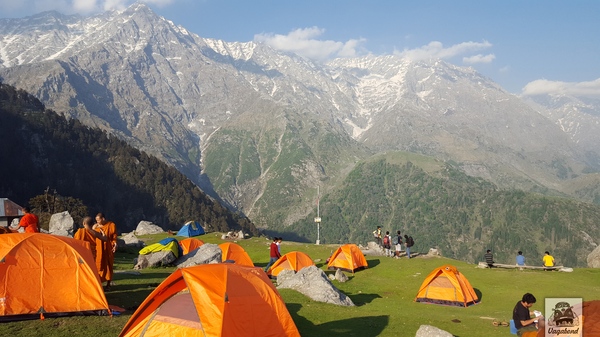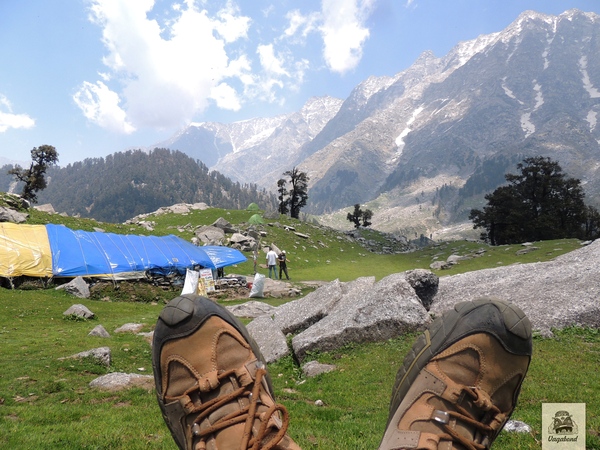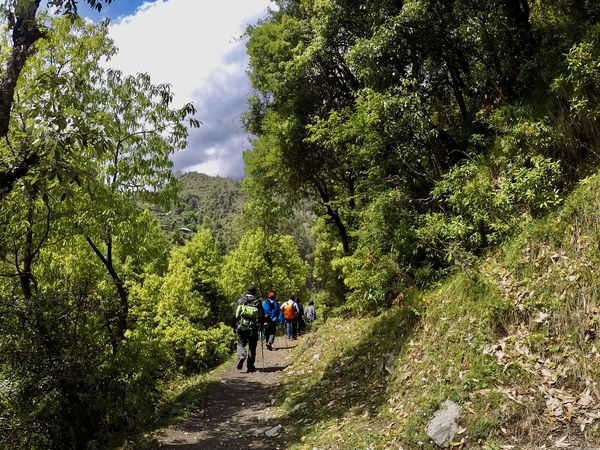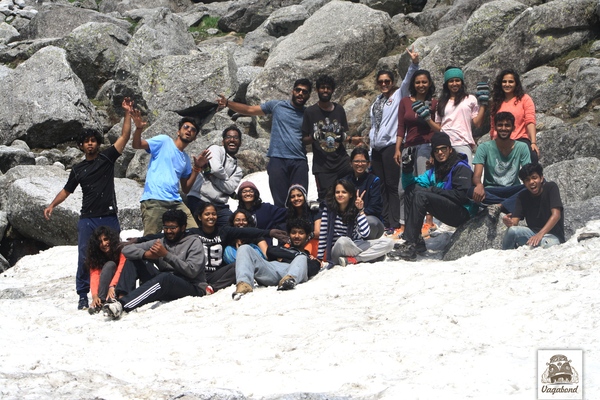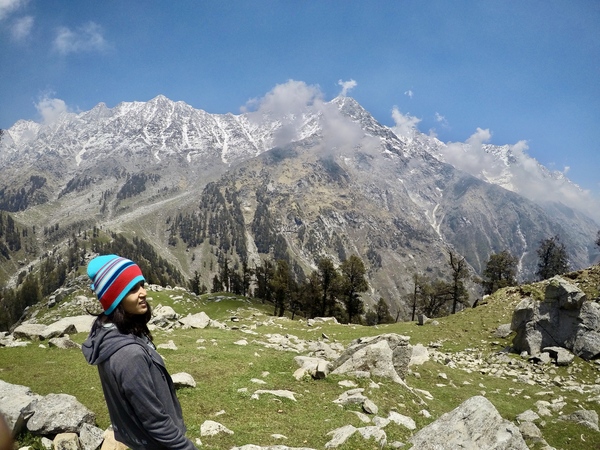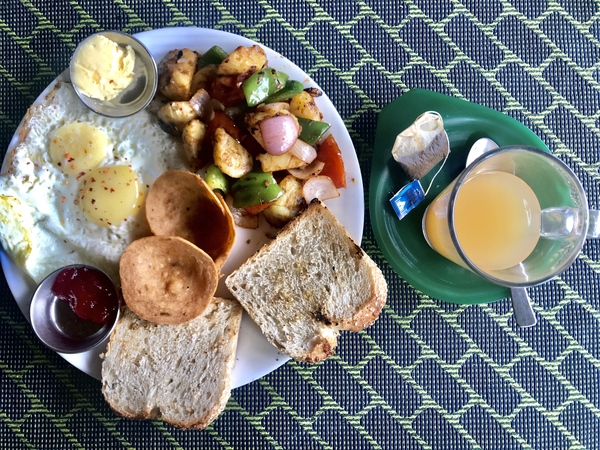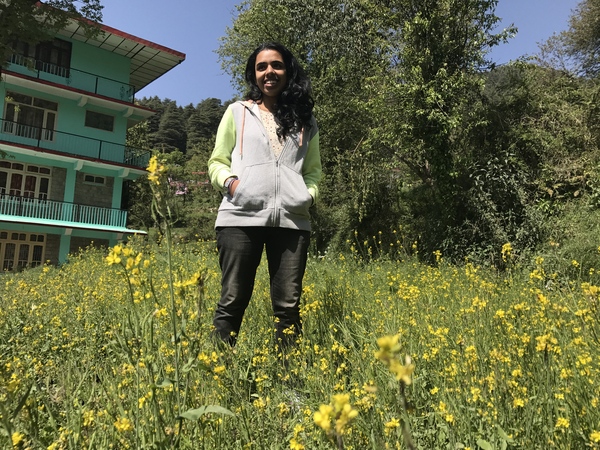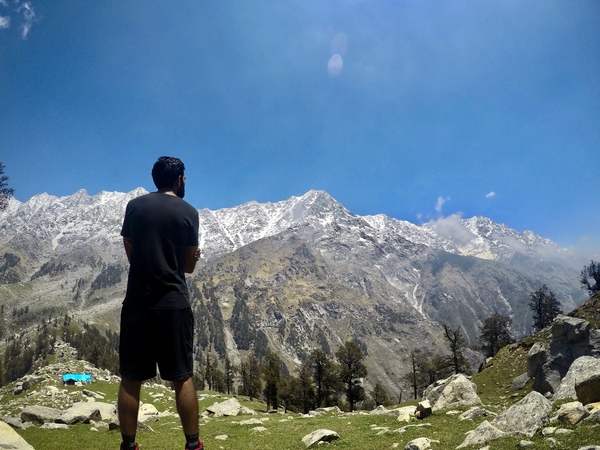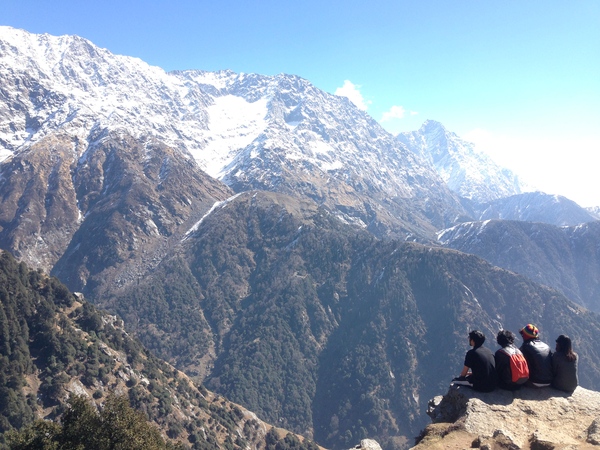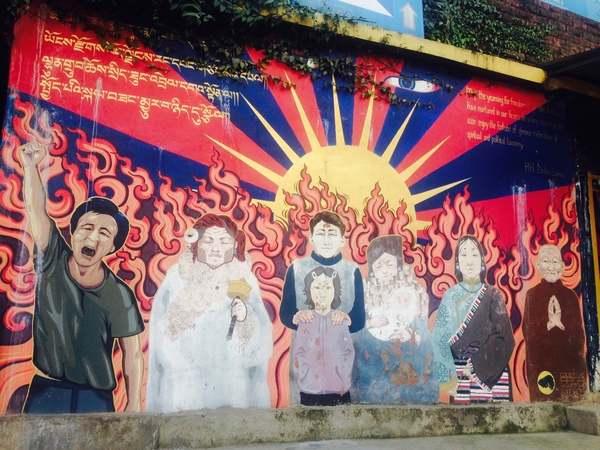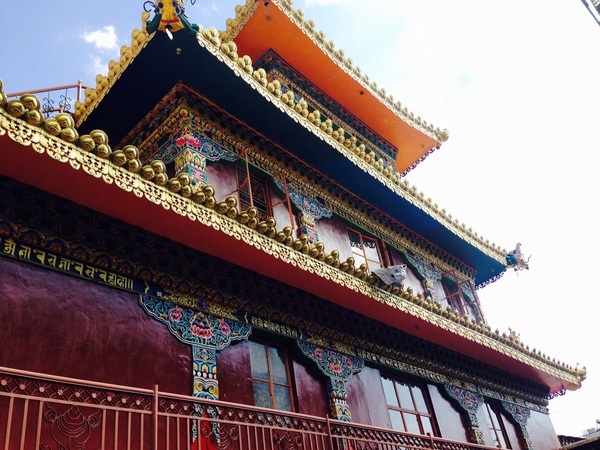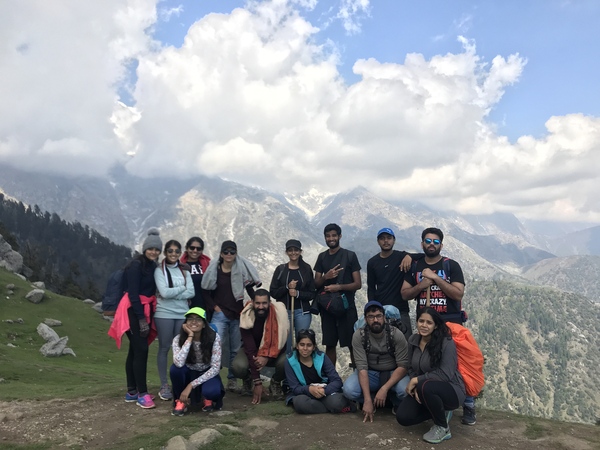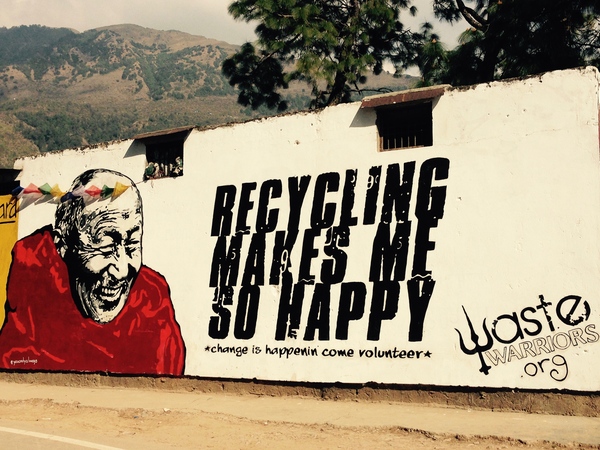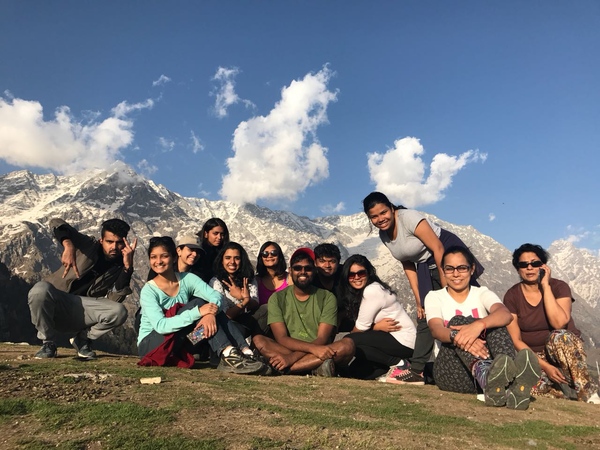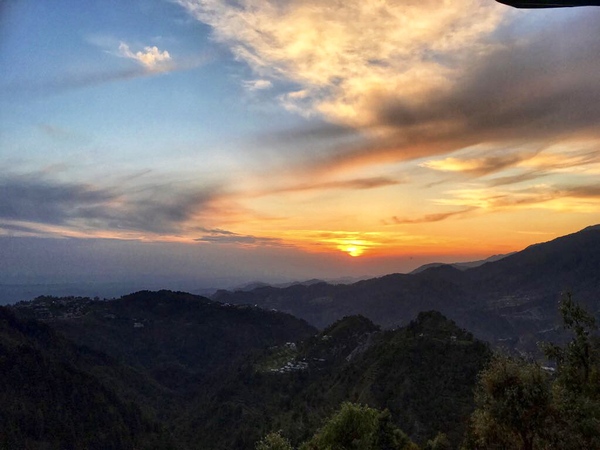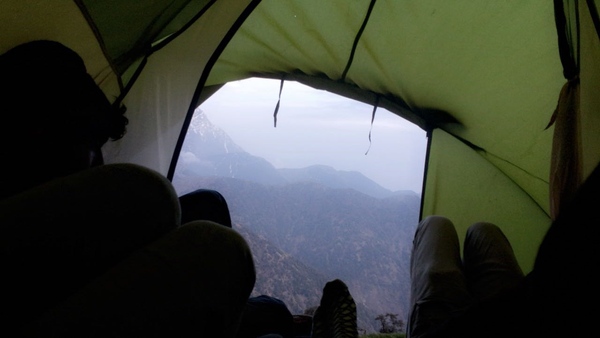 ---
More From Vagabond Experiences
---
[[ event.name ]] (Soldout)
[[price.price | number:0]]/- [[event.duration ? " | "+event.duration:""]]
[[event.price | number:0]]/- [[event.price_striked]][[event.duration ? " | "+event.duration:""]]
Free [[event.duration ? " | "+event.duration:""]]
[[ batch.startdate|date]] [[batch.soldout ? ' (Soldout)':'']] , Available Seats: [[ batch.batch_size-batch.numberofbookings-batch.numberofbookings_from_host ]] No Upcoming Batches Show All