Bandaje Falls Trek via Ballarayana Durga Fort
Sunkasale
Verified Host
Logout's Trusted
Traveler's Choice
Events In Bangalore

Local Treks

Weekend Getaways
---
All About It
2 Days 1 Nights
Difficulty - Moderate
For 10+ years
Best Season - Winter (Nov, Dec, Jan) Summer (May, June, July) Monsoon (Aug, Sept, Oct)
When water from the top of Bandaje Arbi will tip-toe to your feet and when your feet will find a way into the offbeat trails of Kudremukh mountain range to Ballalarayana Durga Fort, understand that you are doing something for your soul. From time immemorial, people have been going on treks in the Chikmagalur district. However, in truth, this is the one where the crowd has still not hit: Ballalarayana Durga Fort and Bandaje Arbi is the trek known for its untouched beauty and paradisiacal landscapes and for sure, it's calling you.
Located in the Charmadi ghat section of the Western Ghats in the Belthangady taluk of Dakshina Kannada district, the trek has the most serene and pristine landmarks like Rani Jhari Falls, Ballarayanadurga Fort and Bandaje Arbi.
On a two-day adventure, you will push your limits, trek on a stunning trail, go to fun-filled Ermayi falls. Ermai is known for the beautiful surroundings it is set in, with gushing waters surrounded by full of flowers, posing for a picturesque photo. The trail to Ermai waterfall is no less either – full of lush greenery. The five-tiered falls create a pool that gives swimmers a real treat.
With all love, we invite you on a journey where you will feel alive and admire each bit of the trip. Check out the itinerary and join us on our next adventure.
Trip Highlights:
Trek to the offbeat Ballalarayana Durga Fort and Bandaje Arbi.
Visit the five-tiered Ermayi Waterfall. It is one of the most beautiful waterfalls in the region.
Highlights
Day 0
Day 1
Start the day early, Have breakfast
Drive down to the start point of Bandaje Falls trek
Trek to Bandaje Falls
Lunch en-route
Trek to Ballarayanadurga Fort
Trek back to the base
Reach homestay by 6:00 PM
Rest for a while ( High tea and snacks )
Bonfire and Dinner
Retire for the night
Day 2
Wake up at around 7:00 AM ( approx ), freshen up, breakfast
Visit Ermayi Falls (Approximately 3 km of walking)
Self-sponsored lunch
Reach Bangalore by 11 PM (approx)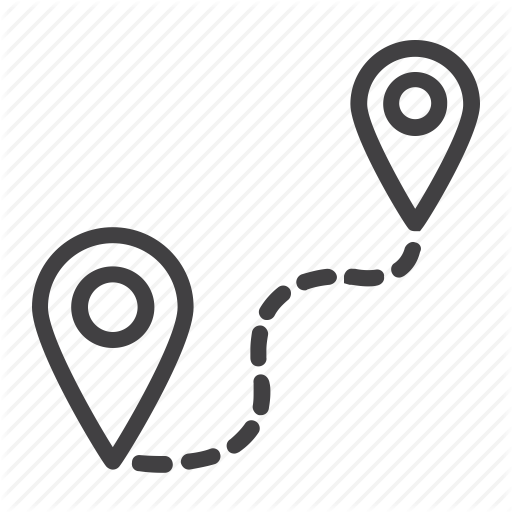 Private Vehicle
Tempo Traveller/Mini-bus with pushback seats

Stay Not Applicable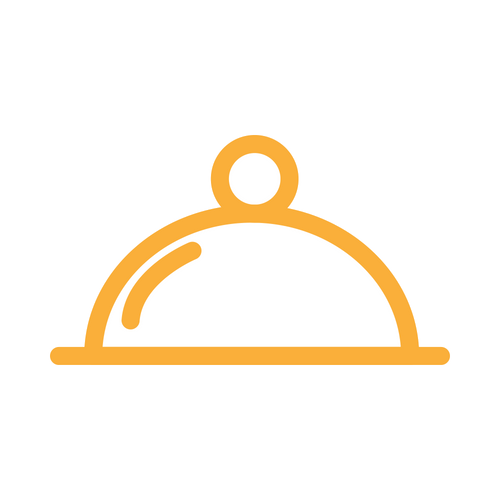 Meals Not Included
(Self-sponsored Dinner)
We will start our journey to Sunkasale from Bangalore. Trek Leaders will give a brief of the whole trip. Sunkasale lies at the height of 900 m from sea level. It's almost a 6 hours journey. We will reach there by early morning. After refreshing and having breakfast, we will start for the base of the trek.
Waterfalls
Meadows
Fort Ruins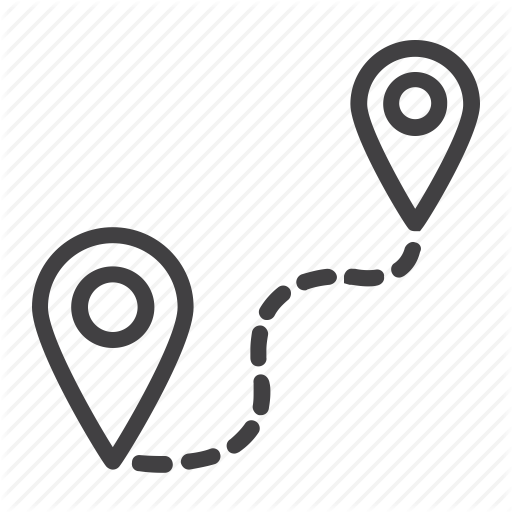 Private Vehicle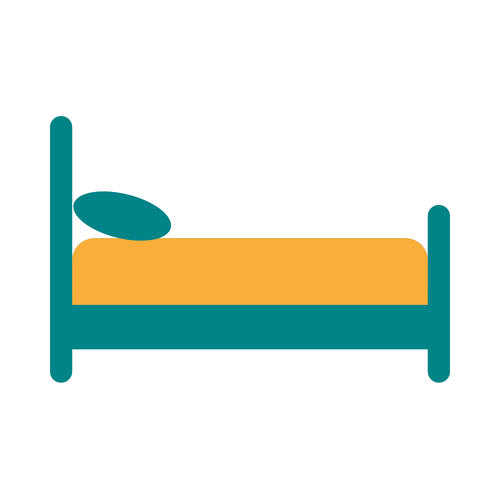 Homestay
Multiple sharing basis separate for men and women Doms / Rooms / Tents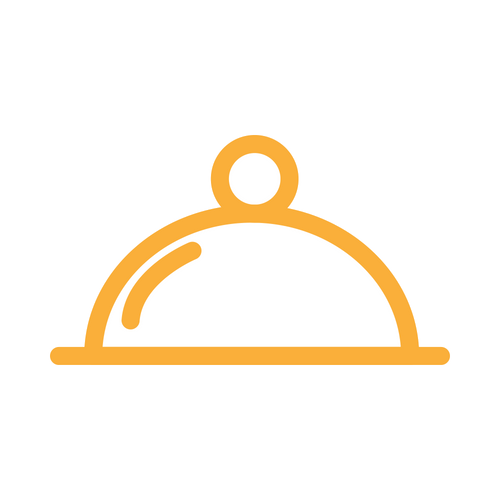 Breakfast
(1 Breakfast, 1 Lunch, 1 Dinner, High Tea and Snacks)
Situated atop a hill of 1509 meters high, this fort stands glorious overlooking the town of Sunkasale which is conquered by trekking through the dense forests of the Western Ghats. This famous trek route starts at Mundaje leading to the ruins of the historic fort. This fort is not only known for its breathtaking view and greenery charms, but it's also an ideal spot for amazing sunsets. During the evenings one can sit here and cherish the peaceful aura and relax under the hues of colours. After we reach the peak, you can rest and enjoy the breathtaking view, devoid of any noises and accompanied by the ever-blowing gentle breeze.
We then trek down to visit the Bandaje falls and make our way back to the base. The Bandaje Falls is locally known as Bandaje Arbi. Arbi is the term used to describe a waterfall in the local Kannada language. It is located in the Charmadi ghat section of the Western Ghats, situated at a height of 700 meters above sea level. It plunges 200 feet from the hilltop and is a surreal sight to behold. The waterfall continues its journey downhill as a single stream to join the river Netravathi as a tributary. The best part about the waterfalls is that the spot is neat and clean and nature wears a gorgeous look in this authentic place.
After refreshing in the falls, we trek back to the base and reach the homestay. With sumptuous dinner, we shall dance, and sing our way amidst the forests of the Ghats, in our "wanderlusty" style!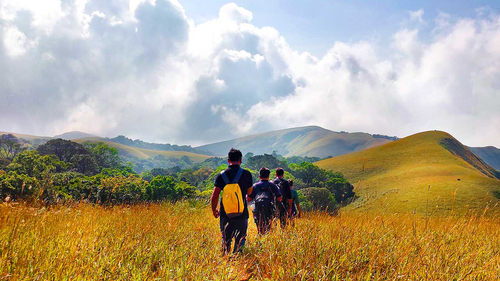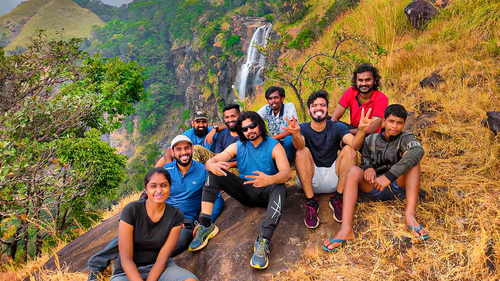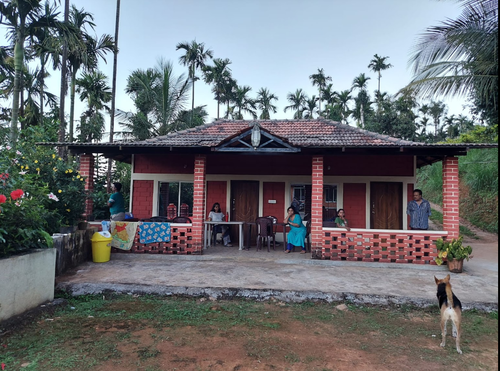 Bandaje Homestay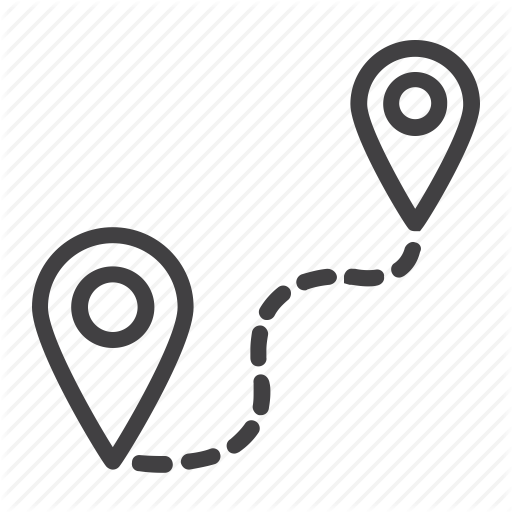 Private Vehicle
Non-AC ( Push Back Seats )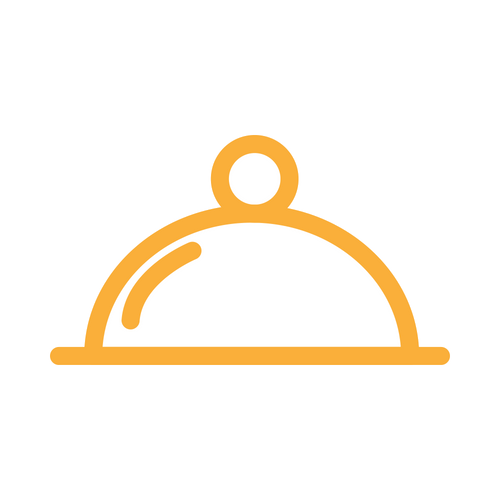 Breakfast, Lunch
The next day will begin with a healthy and tasty breakfast, after which we will start our journey to Ermayi Falls.
After you are ready, come to the dining area at 8:30 a.m., where a power-packed breakfast will be served. After having the day's first meal, we will go out for our first waterfalls: Ermaayi Waterfalls. Trek for 4 km to reach the waterfalls. It is a giant five-tiered waterfall, forming a pool at the base where you can take a dip. This decision is at the discretion of the trek leader. They will decide what is safe for the group.
We will take some time to relax and rejuvenate at the waterfall, then enjoy a local cuisine lunch at a nearby homestay.
After a short while, we will start our journey back. On the way, you will still be reminiscing the moments. You can sit and watch the passing scenery or play games.
Later in the evening, we will take a halt for dinner. After an hour or so, we will reach our destination. It's difficult to cut the conversations just when we start to open up. But that's why we have other appealing treks lined up. We bid each other goodbyes with heavy hearts, only to meet again. Until next time, please check our itineraries and ring us soon.
Read the complete guide about the trek here.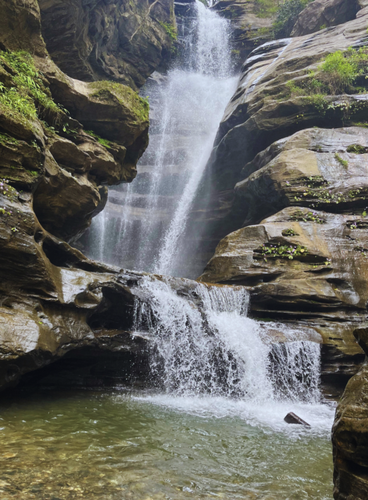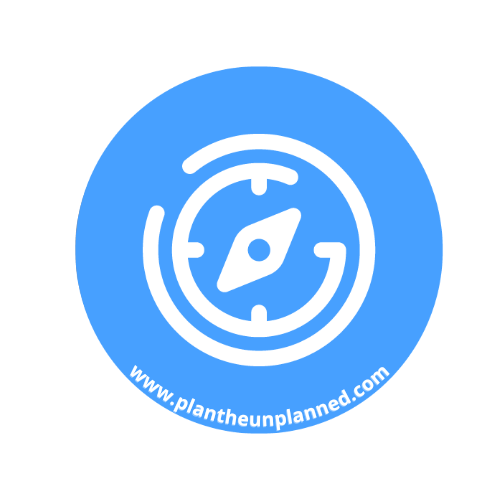 Hosted by
Plan The Unplanned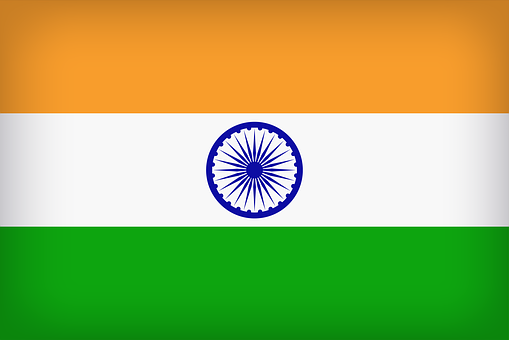 Verified Host
Logout's Trusted
Traveler's Choice
What's life without adventure? Isn't the real purpose of life to travel, to experience new places, and witness the sunrise from new mountaintops? This thought is what united Jatin and Tarun over a cup of chai, in spite of being from two unrelated backgrounds (CA and IT). They knew each other since the time Jatin was helping Tarun learn the ways of the wilderness through weekend treks and outings with another traveling group. Their love for traveling and trekking together motivated them to start something of their own. Thus was born "Plan The Unplanned", where travel goals come true. Under the Companies Act, Plan The Unplanned is incorporated as Unplanned Journeys Private Limited They started their journey on unsteady ground, much like any other company, but they shared an infatuation for travel and adventure with their customers, which amplified their determination, and thus, Plan the Unplanned family keeps getting bigger every day! Just about any travel idea can come alive with Plan The Unplanned…treks, adventure activities like rock climbing, kayaking, rafting, backpacking trips across the country, cultural outings, photo walks; everything that fellow travelers need, to explore the great outdoors together. Well now that the wanderlust has kicked in and you can already see a vacation in your nearest future, here's what we have to offer!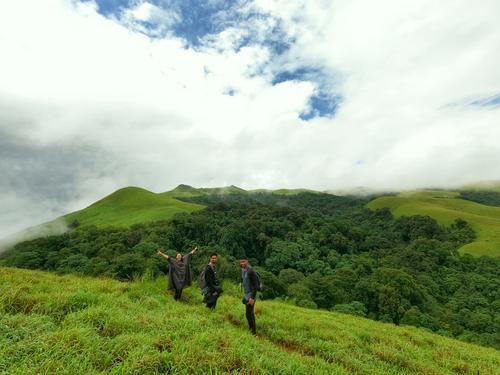 ---
Next Upcoming On
Friday - Oct. 13, 2023
---
Need Help? Directly Contact Host
Request Callback
---
Inclusions
Accommodation in Homestay/Tents on multiple sharing basis ( separate for men & women )

2 Breakfast, 2 Lunch, 1 Dinner, High Tea and Snacks

To and fro Transport from Bangalore ( Non A/c pushback seat tempo traveller/ minibus )

Jeep Ride to Bandaje Falls Trek Start Point Pickup and Drop)

Karnataka Forest Department Entry Fees ( Rs 300/person)

Waterfall Entry Permit ( Rs 50/person)

Local Guide & Outdoor Leader from Plan The Unplanned

Experience that you gain
Exclusions
Any meals not included above

Any kind of personal expenses

Jeep ride unless exclusively mentioned

Any kind of insurance (health, medical, life accidental, etc.)

Anything not included above
THINGS TO CARRY
Soft Copy of your Aadhar/Voter ID (Mandatorily required for permits)
Face Masks & Hand Sanitisers ( Mandatory )
Small backpack to carry your essentials during the trek
Warm Layer
Water bottles – 2 (1 liter each)
Lunch Box & Spoon to carry your packed lunch
Raincoat/Bag covers in case of rains
A comfortable pair of shoes with good grip for trekking
Flip-flops for lazing around the campsite
Torch/Headlamp to be used at night
Power Bank
Portable chargers for your electronics
Extra pair of clothes to change into once wet
Polybags to pack your wet clothes
Extra cash for meals not included in the itinerary
---
PICKUP LOCATIONS
New Udupi Grand, Teacher's Colony HSR
Govardhan Theatre near Yeshwanthpur Metro
---
Policy and Terms
In the event that YOU cancel your trek, this is the cancellation policy we follow:
| | |
| --- | --- |
| Intimation Period | Cancellation Fee |
| 7 Days or more | 10% of the total invoice value |
| 3-6 days before the trek date | 50% of the total invoice value |
| 0-2 days before the trek date | 100% of the total invoice value |
*Intimation Period means the number of days before the tour is scheduled to start
**Cancellation Fee is the amount of money that will be deducted from the total billing amount before offering the refund.
Refund/Cancellation requests are accepted only by email at

[email protected]

and not via call or Whatsapp.
NOTE:
There will be no consideration given to cancellations on the day of departure or the day before due to work/family emergencies, health issues, etc., and no refund or transfer to alternative dates will be permitted for the same.
You would be required to pay an additional fee of RS 1500 if you wanted to postpone your trek and cancel on the day of departure. This is only available for 3 months after the departure date of the actual trip.
If you cancel the trek at any time (in addition to the scenario stated above), additional fees will be collected (depending on where you made your booking) as payment gateway/event listing fees.
The following is our cancellation policy in the unlikely event that we have to postpone your trek:
During and After the Trek: In the event of severe weather, taking the trekkers' safety into consideration, a day may be shortened or the trek may be abandoned entirely. There will never be a refund of any kind.
Prior to the trek: Make a plan in the event that a trek is canceled due to a natural disaster (such as a rainstorm, flood, landslide, earthquake, or unanticipated political disturbance, curfews, local riots, government orders, or directives from the forest department). A VOUCHER for the full value of your ticket will be issued by The Unplanned.
The payment gateway fees will be deducted from any refunds that are granted.
If we have to cancel your trek because there aren't enough reservations for that particular batch or we don't have enough participants, PLAN THE UNPLANNED will refund you 96% of the trek money ( Payment Gateway charges shall be deducted )
Enable Ginger
Cannot connect to Ginger Check your internet connection
or reload the browser
Disable in this text field
Rephrase
Rephrase current sentence
Edit in Ginger
×
Terms and Conditions
Enable Ginger
Cannot connect to Ginger Check your internet connection
or reload the browser
Disable in this text field
Rephrase
Rephrase current sentence
Edit in Ginger
×
Frequest Questions
Q: I have booked the trek when will I get further updates regarding the trek?
A: Well, most of our treks are usually confirmed by Thursday and you would receive a EVENTS HEADSUP mail that would contain details as regards Pickup Points ( Location and Timings ), Outdoor Leader ( Point of Contact ), Do's, and Don'ts.
Q: Would I be added to a WhatsApp Group once the trek is confirmed?
A: Yes, the Events headsup mail would contain a link for WhatsApp Group through which one can join and interact with fellow travellers and outdoor leaders.
Q: Is the trek recommended for beginner?
A: Well, the trek level although being moderate is certainly recommended for beginners.
Q: Is it safe for Solo Women Traveller ?
A: Yes, it's much safe and sound. We have been organizing these treks over the years now and we always have had an equal ratio or sometimes we have women in the majority. We also have female outdoor leaders who are on board and lead the other trekking enthusiast. We have made sure our homestay/tent accommodation is separate for men and women.
Q: I've never gone on a hike before, so can I do this one?
A: Yes. Ballalarayana Durga might be a good first hike for someone who has an active lifestyle. We encourage some preparation before tackling a hike for persons who live a very sedentary lifestyle.
Q: Is it necessary for me to hire a guide to trek Ballalarayana Durga?
A: No. It isn't as one can fairly see the path to Ballalarayana Durga from Rani Jhari Point.
Q: Do I have to carry luggage all the way during trekking?
A: Not at all. You could keep all the extra luggage back at the campsite/homestay and carry only the necessary stuff for the trek (Raincoats, Torchlight, Waterbottle, lunchbox, and your valuable)
Q: What is "Without Travel" option during my booking process?
A: Well, if you select this option, all the travel arrangements for your entire itinerary must be managed by yourself, and Plan the Unplanned crew will not be managing anything related to your travel. We recommend you come via car for a smooth travel experience to, from and within the destination. For better clarification call us 9482070194, 8147086083
Q: Would I be able to postpone to a future in case I do not attend the trek on the day of departure?
A: We are extremely sorry, you cannot postpone to any future date in case you fail to attend the trek on the mentioned date for any reasons whatsoever ( family/health/work emergencies ). You can write to us at [email protected] as regards and our team will get in touch with you on the same
Q: What about the Ballalarayana Durga trek's cellphone network and connectivity?
A: Only at the base will you find a mobile network for practically all major providers like Airtel, Vodafone, Jio, and others. Throughout the journey, you will be outside of the network's service region.
Q: Can we leave the luggage at the homestay?
A: Yes, it is possible to leave your luggage at the homestay and carry the necessary things on your trek.
Q: I'm looking for a spot to park my vehicle. Is there parking available?
A: Vehicles can easily get to the start of the hike. By road, the base is well linked. Parking is available immediately at the base. As a result, you may park your car and begin your hike directly from the campground!
Q: Is the trail filled with leeches?
A: If you go trekking during the monsoon season, you will almost certainly encounter leeches along the way.
Q: Is it possible to camp anywhere along the trail?
A: No. Only the area behind the Kalabhyraveshwara temple is suitable for camping. Before beginning the hike, pack your tents and leave them in your cars. Tents are not permitted to be carried on the path. If you arrived by bus, leave your tents at a local's house and ask for them to be looked after at Durgadahalli or Sunkasale before beginning your trip.
Q: Is it possible to trek to Bandaje falls during the monsoon season?
A: Yes, it is possible. The trail during the monsoon season is lovely and it isn't as challenging as the Kumara Parvatha trek
More From Plan The Unplanned
From [[price.price | number:0]]/ per person
From [[event.price | number:0]]/ per person
Free
[[ batch.startdate|date]] [[batch.soldout ? ' (Soldout)':'']]