Bhrigu Lake Trek
Manali
Verified Host
Logout's Trusted
Traveler's Choice
---
All About It
3 Days 2 Nights
Difficulty - Moderate
For 10+ years
The Bhrigu Lake walk is popular among hikers because of the lake's rich mythology. This walk can be reached via Gulaba and is located in Himachal Pradesh about 20 kilometres north of Manali. It is well-known for being the spot where the revered saint Maharishi Bhrigu meditated. We do think that the walk offers more than just the lake, though. The grasslands of the Bhrigu Lake trip are a must-do.
In our nation, it often takes at least a day or two of hiking within the treeline to reach an alpine meadow. Approximately two to three days of arduous climb are involved. This is because the majority of alpine meadows begin at a height of about 11,000 feet above the treeline.
The Pir Panjal and Dhauladhar mountains may be seen looming over the surrounding landscape from these grassy knolls. In the sky, this is your garden. You may view the meadows in their lushest green from July through September. Wildflowers may be seen all over the place. The meadows are with you the entire way through the walk, all the way to Bhrigu Lake, albeit they fluctuate in texture, shape, and colour. This is what distinguishes the trek.

This four-day journey provides you a fair impression of the meadows, glacier lakes, and mountain views that Himalayan excursions offer. Despite being a short hike, it goes to the intimidating altitude of 14,000 feet, giving you the excitement of a climb as well.
Highlights
Day 1: Trek to Moridugh (6 Kilometers Trek)
Day 2: Trek to Bhrigu Lake (14 Kilometers, 8 Hours)
Day 3: Trekto Kulang (6 Kilometers Trek) | Drive back to Manali (45 Mins Drive)

How is the Trip /Trek Organised?
For the proper organization of Backpacking Trips and Himalayan treks, Plan the Unplanned team is associated with a local experienced team that's registered with ATOAI (Adventure Tour Operators Association of India)
Moreover, we have been working with them for 10 years. Their highly skilled staff with 20+ years of experience, professional local guides and BMC certified trek leaders are the reasons for our continuing partnership with them. The team shall manage all operations, medical and mechanical backup starting from the base location.
Only when we have over 8 bookings from Bangalore, do we send our leaders from Bangalore.
Note: To properly utilize resources, a batch from PTU is clubbed with trekkers who originally book with the local team. This is how all trekking organizations manage their treks. An exclusive PTU batch is only formed when we have a majority of bookings ( over 8 and above ) from PTU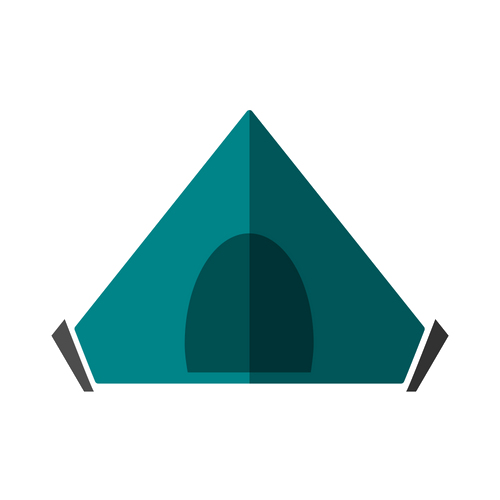 Tents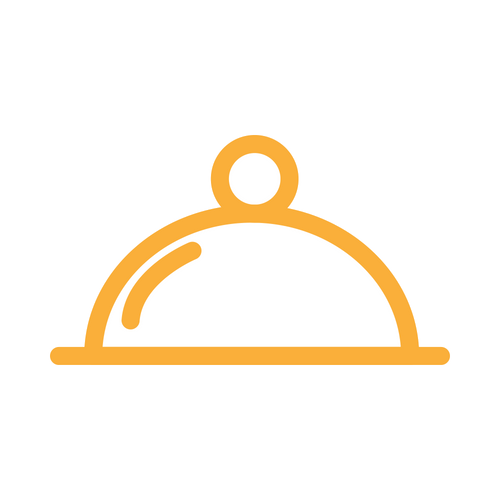 Lunch, Dinner
45 mins Drive from Manali to Kulang

6 Kms Trek to Moridugh
The group will gather at the pickup location at 9:00 AM for a briefing from the trek leader who will share all the pertinent information about the hike. The Bhrigu Lake Trek's base camp is Kulang, which is where we'll head after that.We shall begin our walk to Moridugh after a brief period of relaxation. Long expanses of flat ground will eventually give way to verdant meadows and oak forests that will draw you in. Although the trail is a little steep, it won't put much of a strain on your stamina, and you'll be in the middle of nature the entire way.
In four to five hours, when we get to the campsite, dusk will be setting in. The remaining time can be spent leisurely admiring the stunning scenery. Dinner is followed by an overnight stay in Moridugh camps.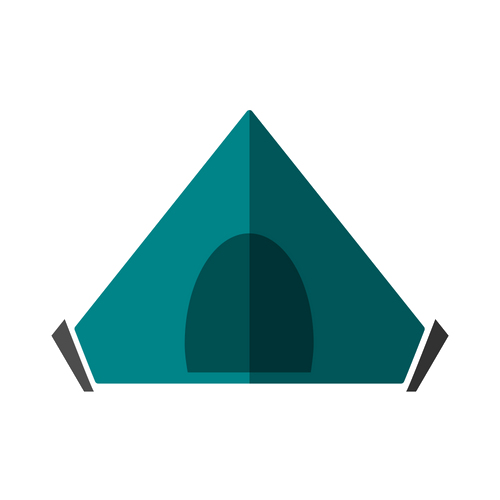 Tents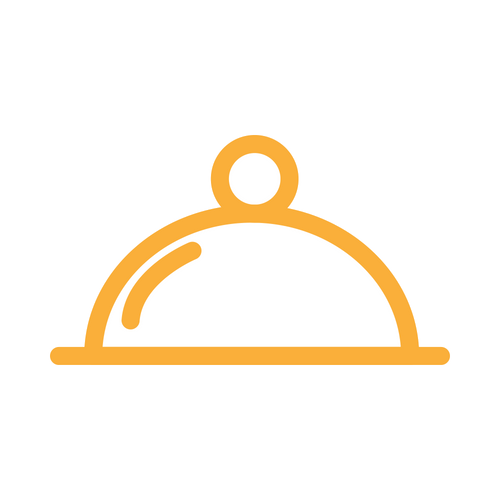 All Meals
14 Kms Trek to Bhrigu Lake
We will embark on our trip to Bhrigu Lake after an early morning breakfast. The lake, which is named after Rishi Bhrigu, one of Hinduism's seven great sages, lies tucked away at a height of 14,100 feet.
Green meadows line the entire trail, giving you the impression that you're in the centre of a tropical paradise. The terrain becomes rocky once you get to the region tucked up against the lake. The Bhrigu Lake will soon be seen, with the Deo Tibba summits, Indraasan, Hanuman Tibba, and Friendship Peak in the background.
Before returning to Moridugh, we'll take some free time to enjoy the wonders of nature close to Bhrigu Lake.Spend the night gazing at the stars and having dinner at the camp.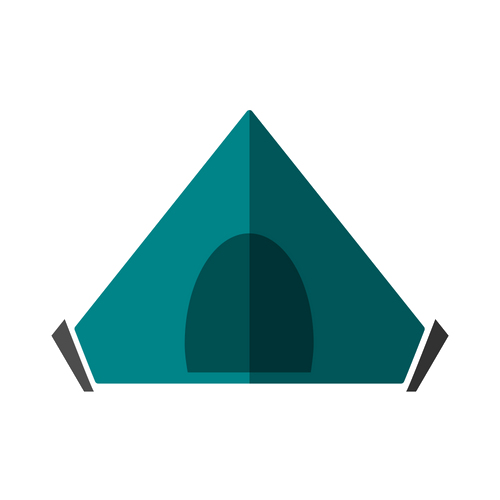 Tents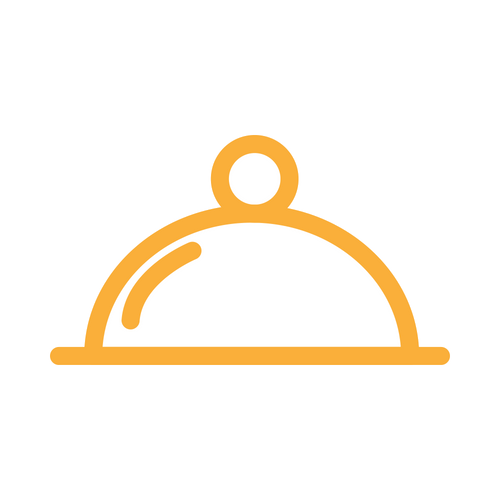 Breakfast
6 Kms trek from Moridugh to Kulang
45 Mins drive to Manali
After breakfast, we will leave the campsite and begin the descent toward Kulang. Before saying farewell to nature, travel along the same pathways and take in its splendour.

After travelling for about 4-5 hours to get to Kulang, we'll continue on to Manali, where the group will dissolve with happy memories.

The Bhrigu Lake Trek is over.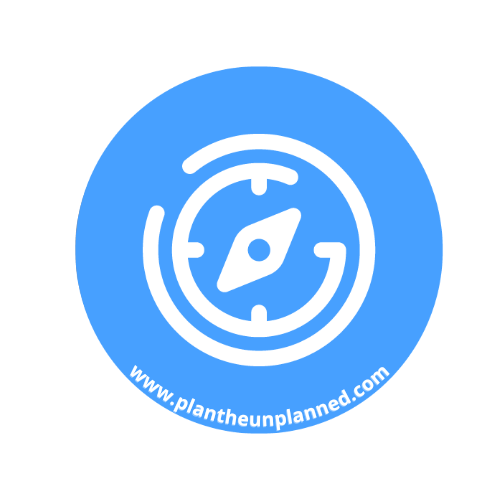 Hosted by
Plan The Unplanned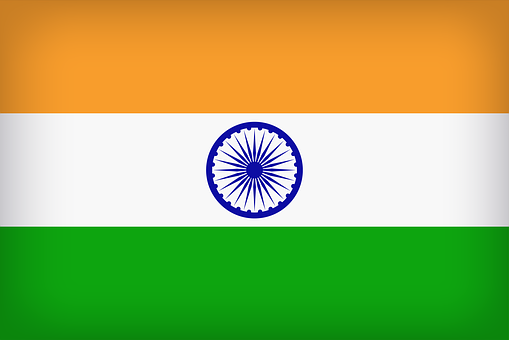 Verified Host
Logout's Trusted
Traveler's Choice
What's life without adventure? Isn't the real purpose of life to travel, to experience new places, and witness the sunrise from new mountaintops? This thought is what united Jatin and Tarun over a cup of chai, in spite of being from two unrelated backgrounds (CA and IT). They knew each other since the time Jatin was helping Tarun learn the ways of the wilderness through weekend treks and outings with another traveling group. Their love for traveling and trekking together motivated them to start something of their own. Thus was born "Plan The Unplanned", where travel goals come true. Under the Companies Act, Plan The Unplanned is incorporated as Unplanned Journeys Private Limited They started their journey on unsteady ground, much like any other company, but they shared an infatuation for travel and adventure with their customers, which amplified their determination, and thus, Plan the Unplanned family keeps getting bigger every day! Just about any travel idea can come alive with Plan The Unplanned…treks, adventure activities like rock climbing, kayaking, rafting, backpacking trips across the country, cultural outings, photo walks; everything that fellow travelers need, to explore the great outdoors together. Well now that the wanderlust has kicked in and you can already see a vacation in your nearest future, here's what we have to offer!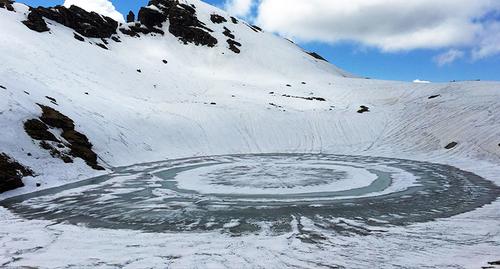 ---
Next Upcoming On
Saturday - June 10, 2023
---
Need Help? Directly Contact Host
Request Callback
---
Inclusions
Accommodation: 2 Nights accommodation in a tent on a Triple sharing basis.
Meals: All Meals AP from(Breakfast+ Lunch + Dinner, starting from Day 01 Lunch till Day 03 Breakfast) are included. We provide simple nutritious vegetarian food on all days of the trek.
Transportation: Surface transfer from Manali - Kulang - Manali by Sumo / Bolero.( Depends on the number of travelers).
Snacks: Morning / Evening Tea / Coffee with light snacks and soup while on the trek.
Camping logistics: Tent, Sleeping bags, Mattresses, Dining tent, Toilet tent, Sitting Stools.
Trek Leader Qualified and Experienced Trek leader and support staff.
Permits: All necessary fees and permits.
Guide ratio: 1:10
Exclusions
Any expenses of personal nature.
Meals during transit.
Any fees and permits (for non-Indians).
Insurance of any kind.
Unscheduled delay due to a landslide.
Cost Escalation due to "Force Majeure and Evacuation charges".
Anything not mentioned explicitly in the above program.
THINGS TO CARRY
Day backpack (20–30 Ltrs): You will leave your larger backpack at your intended stay because you will only need to carry a few essential items when you are on a local sightseeing tour.
1 pair of thermals: Thermals are clothing items that keep your body warm in cold weather. You must bring it with you when visiting cold climates.
Outdoor Shoes: When travelling outside, especially in the mountains, you need to wear comfortable shoes. Instead of being heavy and bulky, they should be light and robust.
Sandals or Floaters: A good pair of sandals or floaters will allow you to move easily while you are enjoying a leisurely day.
1 down jacket / main jacket: It's important to carry the right layers to prevent getting cold, so you should also carry an insulated jacket you can wear on top of your other clothing.
3 Quick Dry Tees: To ensure proper hygiene between stops, you must always have three or more pairs of quick dry tees on hand.
3 Pairs of Cotton Socks: You can always rely on a good pair of cotton socks while travelling because they are lightweight and incredibly comfortable to move around in. However, if they are wet, remember to change them and don't wear them.
1 Pair of Woolen Socks: Good woolen socks, particularly merino, are cozy, keep odors to a minimum, and offer enough insulation from the cold to be worn at night.
1 Poncho: A poncho is a more advanced version of a raincoat that completely protects you from the rain by covering both your body and your bag.
Quicky Dry Towel: A towel that dries quickly will aid in maintaining good hygiene. The fabric needs to dry quickly because staying wet will only increase the likelihood of bacterial growth.
Gloves: Insulated gloves aid in keeping your hands at the proper body temperature.
Sanitizer: Make sure you always have hand sanitizer on hand to reduce the risk of infections and to maintain good hand hygiene.
Sun Cap: On a hot day, a lightweight sun cap with side flaps is ideal for keeping your head cool and preventing sunburns.
Lip balm: It's important to keep your lips moisturized because the chilly winds can cause them to become chapped.
Cold Cream & Sun Screen (SPF 40+): Cold cream and sunscreen are both necessary to prevent sunburns and chafing.
Water bottle (1 litre): Staying hydrated is crucial when travelling. You must always have a water bottle on you that you can fill up with Himalayan water.
Bag for all Your Toiletries: You should carry a zip lock bag with all your necessities, such as paper towels, toothpaste, sanitizers, and soap.
Personal Basic Medical Kit: It is necessary to travel with a medical kit that contains bandages, Dettol, and medications for headaches, nausea, etc.
People who wear glasses or sunglasses (Use photochromic glasses rather than contact lenses): When exposed to sunlight, photochromatic eyewear is intended to change into anti-glare sunglasses. They are effective for protecting the eyes, but one can also choose clip-on glasses, etc.
Mobile charger or power bank: Even though most places have electricity, it's always a good idea to have one with you in case of an emergency.
Documents: Identification documents such as a driver's licence and an Aadhar card.
Extra Polythene: You can carry your clothing in polythene in case it gets wet or doesn't dry. However, be sure to take all of the plastic that you brought with you into the forest. Avoid leaving behind trash.
Camera: This ought to be clear. to ensure you get to record all the memorable moments from your journey. Check to see if you have enough storage and extra batteries.
---
---
Policy and Terms
- No cancellations will be taken over calls or WhatsApp msg. Please reply to the email with the payment receipt that you have received at the time of booking.
- Free Cancellation up to 45 days before the departure date
- 44 Days to 30 days of Departure date. 10% of the total Trip cost along with the booking amount will be charged as a cancellation fee.
- 29 Days to 20 Days of Departure date. 25% of the total trip cost along with the booking amount will be charged as a cancellation fee.
- 19 Days to 10 Days of Departure date. 50% of the total trip cost along with the booking amount will be charged as a cancellation fee.
- 10 Days to 6 Days of Departure date. 75% of the total trip cost will be charged as a cancellation fee.
- 6 Days to Trip Departure date. 100% of the total trip cost will be charged as a cancellation fee.
- No Show. No refund.
- In case of government orders, harsh weather conditions, protests, landslides, or any other unforeseen circumstances, we work out the best possible alternate plans or trips/treks. At times even if certain activities are canceled, the organization provides the best alternative but no refunds are provided.
- If a trek is called off at the last moment due to a natural calamity/unforeseen circumstances (like rain, snowfall, earthquake, landslides, strike, bandh etc.), JustWravel will issue a trek voucher for the full amount and if possible will provide an alternate trek. The voucher can be redeemed up to the same amount for the same trek or another trek in the next 365 days from the trek departure date.
- If a trek or trip cannot be completed due to natural calamity/unforeseen circumstances (like rain, snowfall, earthquake, landslides, strike, bandh, etc.). No refund would be provided.
- Any extra expense coming due to any natural calamity/unforeseen circumstances (like rain, snowfall, earthquake, landslides, strike, bandh, etc.), Will be borne by the customer. The company will not be liable.
- Cancellations policy will differ during the peak season and in popular places.
Frequest Questions
Q: I'm a solo traveller, Can I join?
A: The interesting thing about travelling alone is that you get to meet new people from diverse backgrounds, and towards the end, you are no longer strangers. Hence solo travellers are always welcome to join us on our trips. Read more about solo travelling here and get inspired! https://www.plantheunplanned.com/solo-yet-accompanied/
Q: Is it safe for Women/Girls?
A: Safety and security are our priorities at all times. Hence it is safe for women/girls to join us on our treks and travels. Our trek leaders always accompany the team, and our campsites are secured and safe for accommodation. We also have female trek leaders who attend most of our treks.
Q: Do I have to carry luggage during trekking?
A: Not at all. You could keep all the extra luggage back at the campsite/homestay and carry only the necessary stuff for the trek (Raincoats, Torchlight, Waterbottle, lunchbox, and your valuable)
Q: Do you have Washrooms during the trek?
A: Well, you are in the mountains and none of our trails has a washroom facility during the trek. But you shall be using a toilet tent provided by the team.
Q: How do I avail discounts?
A: Details for availing discounts are mentioned in the following link, https://www.plantheunplanned.com/membership/
Q: Would I be able to postpone to the future in case I do not attend the trek/trip on the day of departure?
A: We are extremely sorry, you cannot postpone to any future date in case you fail to attend the trek on the mentioned date for any reasons whatsoever (family/health/work emergencies). You can write to us at [email protected] as regards and our team will get in touch with you on the same.
Q: Is Bhrigu Lake trek for beginners?
A: One of those trips, Bhrigu Lake, makes you wonder how you hadn't heard of it sooner. It is a hike that is ideal for novices or first-time trekkers and offers some of the nicest views of grasslands and the Himalayan range.
Q: Is there network in Bhrigu lake?
A: Since the Bhrigu Lake Trek is totally isolated from the busy city of Manali, there is no mobile network there. However, reception may be available at the base camp and close to the first campground; however, there is no signal after that.
Q: How do I get to Bhrigu Lake from Manali?
A: The Bhrigu Lake is located 24 kilometres from Manali. The walk to Bhrigu Lake and return takes around 4 days. The walk begins in Gulaba, the starting point, from where you may begin your ascent.
Q: How long is Bhrigu Lake trek?
A: The Bhrigu Lake walk begins in Gulaba, which is 24 kilometres from Manali, and is around 22 kilometres long. It can be completed in four days.
Q: How to Reach the Base Camp of Bhrigu Lake Trek?
A: Manali serves as the base camp. By Air: Kullu's Bhuntar Airport is located there. This is about 52 kilometres from Manali. There are various local taxi services that you may use. A 7-seater car can get you from Bhuntar to Manali for about $1650. If it is a sedan or a smaller car, the price can be lower. You may take flights from Chandigarh and Delhi to Kullu. By Rail: You may take a direct bus for 300 kilometres to Manali from the Pathankot Railway Station. By Road: From Manali, the two largest cities are Chandigarh (312 miles) and New Delhi (553 km). You may catch a bus from Delhi to Manali and then proceed to the campground if you're coming to do the Bhrigu Lake hike.
More From Plan The Unplanned
From [[price.price | number:0]]/ per person
From [[event.price | number:0]]/ per person
Free
[[ batch.startdate|date]] [[batch.soldout ? ' (Soldout)':'']]