Explore Bhutan
Motorbike Expedition
What's This About?
Explore the Culturally Rich & Extravagant Bhutan in its true form. Ride through the Buddhist kingdom on the Himalayas' eastern edge and Explore the Rich Diversity. With Picturesque Sceneries at breathtaking Altitudes, Bhutan is the Excellent destination for Bikers.
Cleanse your Minds & Souls in Kharbandi Goenpa Monastery built by Royal Grandmother, Ashi Phuntsho Choedron in 1967.
Come, Experience Bhutan's luxuriant expedition.
---
What's Included?
The above tour cost includes:
1. Accommodation in 3 Star hotels
2. Breakfast and Dinner
3. Processing and approve permit.
4. Rooms on twin sharing basis
5. Guide for the entire trip
6. Backup Vehicle
What's Excluded?
The tour package doesn't include:
1. Travel Insurance
2. Personal Expenses
(Laundry services, drinks, telephone)
3. Single supplementary room
4. Flight Fare
5. Museum & Entry Fees
Day 1
Arrival At Pheuntsholing
Meet & Greet
Arrival At Pheuntsholing
- Meet & Greet on arrival at NJP / IXB & transfer to Pheuntsholing – The Gateway of Bhutan by Road from India, Pheuntsholing (also sometimes spelled Phuntsholing) is the second largest town in Bhutan (population around 40,000) and is located on the Indian border, next to the town of Jaigaon.
- Bhutan BhuddhaTravel representative will meet you on arrival at Phunsholing gate. Evening free. Overnight stay at hotel.
---
Day 2
Thimphu
Kharbandi Monastry
Toorsa River
Valley of Paro
- Bhutan BhuddhaTravel representative will meet you on arrival at Phunsholing gate.
- We will transfer you to Thimphu, on the way we will make our first stop to visit Kharbandi Gonpa about 5 km above Phuntsholing. This monastery was built by Royal Grandmother, Ashi Phuntsho Choedron in 1967.
- From this point, the road climbs steeply up into the hills, to an altitude of approximately 2,000m/6,560ft. We will make stops along the way from time to time, so as not to miss the magnificent view of the Indian plains and the Toorsa River below. On the way, you will also see the first hydropower electric project ever built in Bhutan.
- Leaving Chukha we will stop at the small town of Chimakothi. Lunch is served en route. After passing through Chapcha the road reaches its highest point of about 2,800m/9,185ft, then descends steeply and runs along the banks of the Wang Chu (river) to Chuzom (meaning confluence), where the Paro Chu runs into the Wang Chu.
- From here it is only about 30 min drive up the valley to Paro. On arrival in Thimphu, check-in at the hotel. Overnight at the hotel in Thimphu.
---
Day 3
Thimphu Sightseeing
King's Memorial Chorten
Buddha Point
National Library
Thimphu sightseeing includes the following:
After breakfast you will be transfer to the following places. And lunch will be served.
- Visit King's Memorial Chorten (Stupa). This Stupa was built in the memory of our Third King of Bhutan.
- Buddha Point (There is a statue of Buddha which is 169 feet).
- National Library :- There are lots of Bhutanese scripts and also we have the biggest book in the world.
- Handmade Paper Factory

The Jungshi handmade paper factory uses traditional methods to produce the authentic Bhutanese paper known as Deh-sho.
It is located approximately 1 km from Thimphu City. The factory uses the bark of two tree species, the Daphne tree and Dhekap tree in the manufacture of traditional paper. Visitors can observe the entire process of producing handmade paper using ancient traditional methods that have been practiced for generations. You can even try your hand at this ancient craft and make some paper of your very own as a souvenir. Deh-sho paper was originally used by monasteries for woodblock and manuscript books and also for writing prayer books.
---
Day 4
Thimphu - Punakha Morning Drive
108 Druk Wangyal chortens
Gangar Punsum
Chimi Lhakhang
Lobesa Village
Morning drive to low lands of Punakha valley touching Dochula pass 3,100 m and on the stop at Hongtsho village. Stop at the immigration checkpoint to stamp in your permit. Next, to the checkpoint you will find small local stalls selling fresh juicy local apples available for sale in plastic bags you could try some. You will be driving through the first mountain pass in the western part of Bhutan. You will find the 108 Druk Wangyal chortens on the top of the pass where the ridges are draped in colorful prayer flags greet you. You could take three rounds and offer prayers, take some best photo shots... If the weather is clear you will be able to see the highest peaks towards the north, Gangar Punsum among others is the highest unclimbed peak (24,000 ft) in the world... If you are lucky you could see red pandas, different species of birds, you can take some photo shot close to the natural lake. Proceed down towards Punakha through Thinleygang village and upon reaching Lobesa turn left and enter Punakha valley. On the way have lunch at Lobesa and take a hike to Chimi Lhakhang (Temple). This monastery is dedicated to Lama Drukpa Kunley" Divine Madman" known for his outrageous behavior. It was built in 1499 by Ngawng Chogyal the, 14th Drukpa Hierarch. Many childless women visit this lhakhang (Temple) and seek blessings for a child. The existing footpath to Chimi Lhakhang (Temple) passes through beautiful terraces of paddy filed after crossing paddy field. You will come across a Lobesa Village with lots of traditional houses. Lobesa Village is situated in the valley, surrounded by paddy fields on the way to important Buddhist Shrine "Chimi Lhakhang" in Punakha. You can very well interact with local people and here also, you can visit some village houses to understand about their lifestyle and proceed towards Chimi Lhakhang (Temple). Drive to Punakha. Overnight at a hotel in Punakha.
---
Day 5
Punakha - Paro
Travelling Back to Paro
- After breakfast drive back to Paro. Overnight at a hotel in Paro.
---
Day 6
Paro -- Haa
Chele La Pass
Chele la ridge
Haa Valley
- Drive to Chele la pass (3988 m), Drive to Chele pass a favorite place for many visitors and is one of the highest motor able passes in the country.
- For the Buddhists, it is also a sacred place to festoon the pass with prayer flags. For naturalists, the Chele la ridge offers gardens of Himalayan flowers, plants and of special pheasant species.
- Water is scarce on these ridges and it is recommended to have enough water supplies with you.Further, proceed to Haa Valley Overnight at a hotel in Haa
---
Day 7
Haa - Paro
Paro Dzong
Dumtse Temple
Paro Museum
After breakfast drive back to Paro and visit following Places Paro Dzong, Dumtse Temple, Paro Museum, Drugyal Dzong. Overnight at a hotel in Paro
---
Day 8
Paro-Phuntsholing
Drive back to Phuntsholing. Bhutan Buddha escort will help you with exit formalities.
---
Day 9
Return to Phuentsholing
Transfer to NJP /IXB Airport Drop.
- Phuentsholing - NJP /IXB Airport Drop
---
Important Notes
Additional Information
Guests who are willing to join but do not have the bikes and vehicles, please contact us, we shall make it available at an extra cost. Hotel Names:- Thimphu: Hotel Gayul Paro: Yanki Resort ( Deluxe room) Punakha: Damchen Resort Phuentsoling: Hotel Orchid Haa: Hotel Lhayul Phubjikha:Yulakhi Guest House/ My Home Resort NOTES 1. Sequence of the day-wise itinerary may change depending upon trafic schedules/restrictions on some roads and other unforeseen travel-related conditions 2. If there is any unprecedented hike in the cost of transportation (including fuel surcharge) or accommodation, the overall price of the package may also be affected 3. Free Souls: The Lost Breed shall not be responsible for any change in the itinerary due to landslides, flight cancelations, weather conditions, or any other unforeseen circumstances. The additional cost incurred will be payable by the traveler in addition to the package cost. 4. Bike handover can happen directly in Phuentsholing depending upon the situations. 5. Only Backpacks are allowed for the trip. You can carry only 10 Kgs per person of luggage with you. 6. Note: Foreign Nationals are NOT allowed on this tour
About Your Hosts
Free Souls : The Lost Breed
"KEEP UP THE GOOD WORK AND LET THE PISTON WORK" : FREE SOUL THE LOST BREED!
Free Souls The Lost Breed was established on 26th January 2014. As time flew by, free souls grew tremendously from few members to a whopping 200+ members in 2018. We are proud to complete 6 successful years of our group with 95+ rides , 4 times Leh , Nepal and Sri Lanka already in our bag, and Laos accomplished like a true free soul, we are not looking back! Free souls have participated in events like Rider Mania-Goa, Freedom mania where we have been winners in number of categories .
We have also Participated in Raid De Himalaya. Iron Butt Association of USA has recognized our members who completed Saddle Sore 1610 km in 24 hours, Bun Burner 2410 km in 36 hours. Our Free Soul Indian couple is the first to complete Bun Burner on Royal Enfield 350.
On the social ground, we have initiated Pune's Beggar free city to end poverty and increase awareness about the importance of hard work. We also encourage the "Smart City Mission". Only recently, during the tragedy of Kerala floods we were on the flooded grounds delivering relief materials right into the hinterlands of Kerala. We love the people who have the passion for riding bikes and devotion towards service for mankind.
I ride a Royal Enfield Classic 500 and Thunderbird 350. I have participated in Raid De Himalaya 2016, 1 bun burner 2410 km (1500miles) in 36hrs, 3 times saddle sore 1610 km(1000miles) in 24hrs, 2nd place in figure of eight in Rider Mania 2014, 2nd Place in Trials Rider Mania 2019 Rohan Panganti is a well known name.. when we talk about #bikerides #adventure #record breaker. And the other side which all his friends would agree.. the bro who ALWAYS HELPS in any situation. A good observer with leadership power... An amazing combination of loyal friend who has shown us some beautiful destinations! Every acquaintance has to be a friend forever...
Book Now
Book an upcoming batch
---
[[selectedBatch.startdate|date]] to [[selectedBatch.enddate|date]]
[[selectedBatch.starttime|date:'shortTime']]
to [[selectedBatch.endtime|date:'shortTime']]
[[selectedBatch.comment]]
[[price.attribute]] : [[price.price | number:0]] /- per person
[[price.attribute]] : [[price.price | number:0]] /- per person
[[selectedBatch.price | number:0]]/- per person
[[instance.price | number:0]]/- per person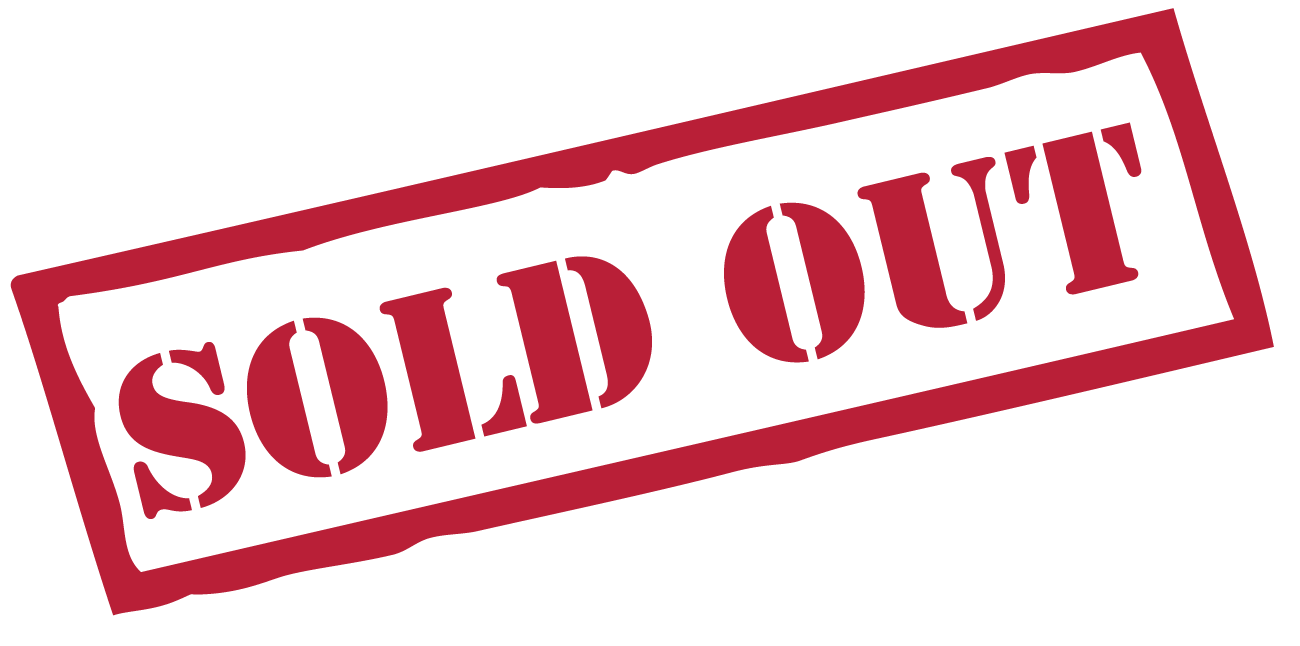 ---
Got Questions ?
Been Here, Post A Review:
---
More From Free Souls : The Lost Breed
---
[[ event.name ]] (Soldout)
[[price.price | number:0]]/- [[event.duration ? " | "+event.duration:""]]
[[event.price | number:0]]/- [[event.price_striked]][[event.duration ? " | "+event.duration:""]]
Free [[event.duration ? " | "+event.duration:""]]
[[ batch.startdate|date]] [[batch.soldout ? ' (Soldout)':'']] , Available Seats: [[ batch.batch_size-batch.numberofbookings-batch.numberofbookings_from_host ]] No Upcoming Batches Show All