Brahmatal Trek
Lohagunj
Verified Host
Logout's Trusted
Traveler's Choice
---
All About It
6 Days 5 Nights
Difficulty - Easy Moderate
Situated at an altitude of 10,450 ft deep inside the Uttarakhand, Brahmatal Lake trek offers panoramic views of Himlayan peaks. Located amongst the mighty Himlayas, this 6 days trek takes you through the century old forests of oak and Rhododendron, beautiful little hamlets, mesmerizing frozen lakes and breathtaking views of the various Himalayan peaks.
The trek to Brahmatal lake starts from a quaint town of Lohagunj and offers the spellbinding views of the beautiful mountains in our country — Mt Trishul and Mt Nandaghunti from the start.The trek is one of the few treks in India where one can camp near the alpine lakes - Brahmatal and Bekaltal, which is an experience in itself. From knee-deep snow to green forest and mesmerizing views of snow capped mountains, Brahmatal lake trek is one of the best experiences for trekkers.
---
Brahmatal trek quick info-
Brahmatal trek distance: 25 km
Brahmatal trek height: 11,570 ft
Brahmatal trek difficulty level: Easy to Moderate
Best time for Brahmatal trek: Mid november to March end
Brahmatal trek temperature: Day: (8°C to 15°C) and Night: (0°C to -7°C)
---
Detailed Information-
Brahmatal Lake trek distance- The total trekking distance of Brahmatal Lake is 25 km spread over the span of 6 days. The trek starts from Lohajung. Trek to Bekaltal from Lohajung covering a distance of 7 km through the dense forests of oaks and Rhododendron. From Bekaltal, cover the distance of 7 km in a span of 6-7 hours to reach Brahmatal. On your next day walk through a trail encircled by a mountain ridge with valleys on both sides to reach Brahmatal Pass and descend to the next campsite Daldum taking around 8-9 hours while covering a total distance of 12 km. From Daldum, cover a distance of 5 km as you reach Lohajung.
---
Brahmatal Lake trek height- Brahmatal lake is nestled in the laps of Himalayas at a soaring altitude of 12,150 ft.
The altitude gain throughout the span of 6 days would be as follows:-
On your first day, transfer from Kathgodam to Lohajung located at an altitude of 7,600 ft. The next day while trekking to Bekaltal, you will gain an additional altitude of 2350 ft as the lake is situated at an altitude of 9,950 ft. Climb to the height of 10,450 ft as you reach the beautiful Brahmatal Lake. Trek to Brahmatal Pass, offering 360 degree views of the snow clad Himalayan mountains from the elevation of 11,570 ft. Later descend to Daldum campsite which is located at a height of 9,350 ft.
---
Brahmatal trek difficulty- The Brahmatal trek is considered as an easy to moderate trek with a mix of steep and gradual ascent.
Trek to Brahmatal Lake starts from Lohajung. The trail is well laid and a short walk into the trail will lead you to a mountain settlement, Mandoli. Walk for around 2 hours through the dense forests of oak and firs to reach Begum, a scenic and tranquil rest point. The trail inclines gradually as you reach Bekaltal campsite.Next day initial steep climb for an hour through the dense forests which will bring you to a meadow where you ascend gently, followed by a gradual descent to reach Brahmatal campsite. The trek to Brahmatal Pass is moderately strenuous as it begins by crossing the dense forests of Rhododendron and oak and gradually inclined and merges with a ridge after 20 mins of walking. After Pass, descend till Daldum campsite via Jhandi top. Next day, descend to Lohajung and walk across a few streams and pass through the dense forests that you came along.
---
Brahmatal trek weather-
Brahmatal trek in Autumn (October and November)
The weather on Brahmatal trek in November and October remains cool and pleasant with the temperature varying between 2°C to 15°C. During these months, the trees start shedding leaves, as you walk over them it offers a distinct crunch.The views on Brahmatal Lake trek are most vibrant during the autumn season.
---
Brahmatal Lake trek in winters (December to February)
Winter season is considered to be the best season for the Brahmatal trek.The snowfall in this region starts from the month of December and usually lasts till the last week of February. During these months, the temperature ranges from -7°C to 8°C. Also experience walking on the thick sheet of white snow and get mesmerized by the sight of frozen Bekaltal lake with the snow clad Himalayan peaks in the backdrop during Brahmatal trek in January.
---
Brahmatal trek in spring (March and April)
Brahmatal Lake is a beautiful trek to do in spring. During these months, the trail looks fiery with rhododendrons blooming dark pink and crimson with the snow receding in the backdrop. The temperature ranges between 10°C to 2°C. By mid-April, most of the snow on the trail and around has melted.
Who should attend?
Anyone who loves challenges Anyone who has limits to push Anyone looking for an adventure Anyone fit enough for this thrilling experience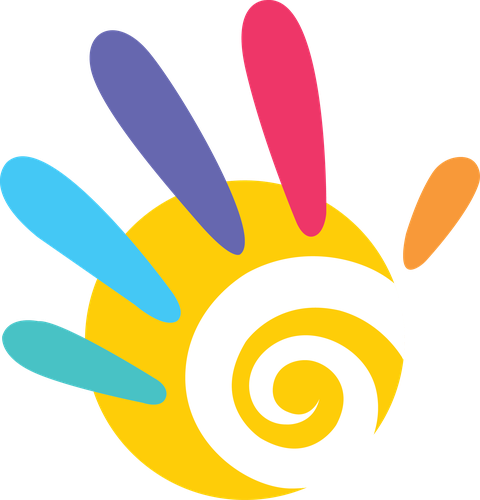 Hosted by
goSTOPS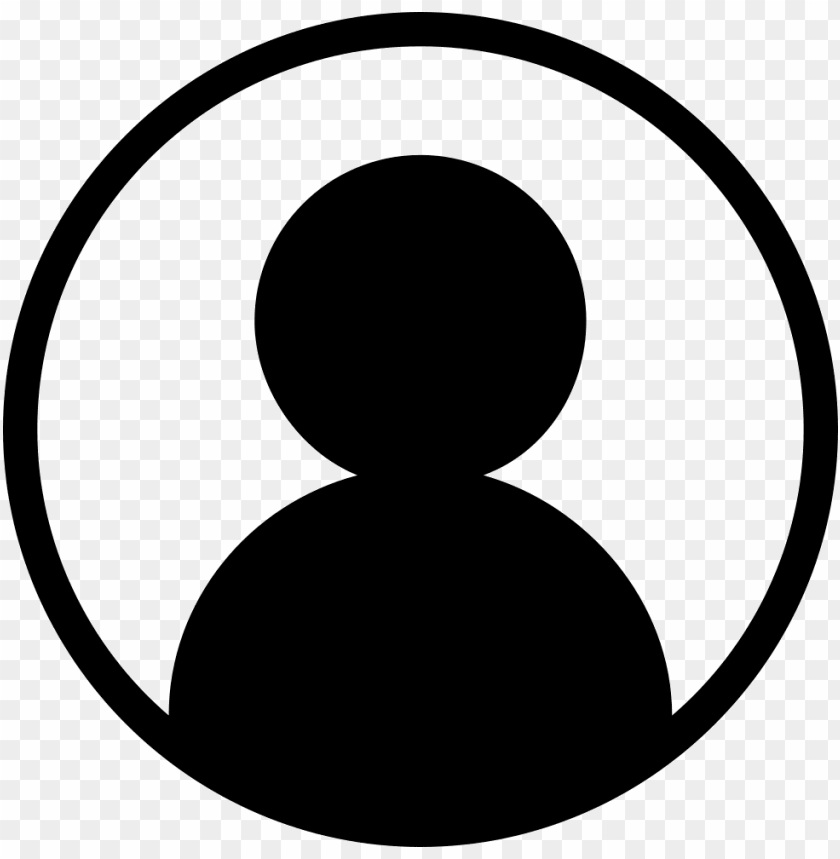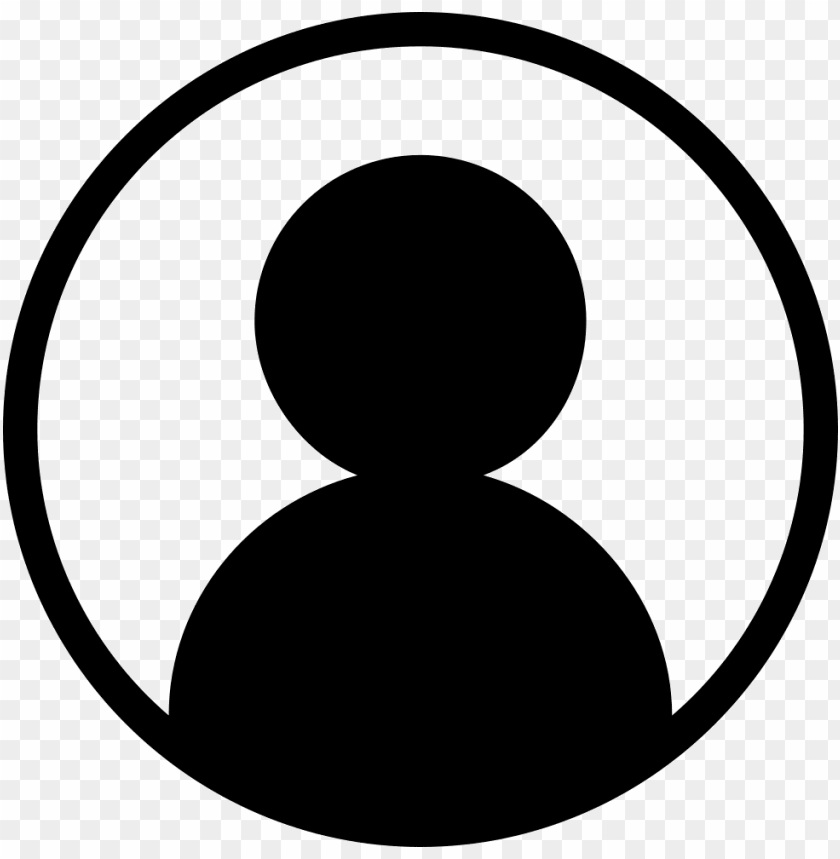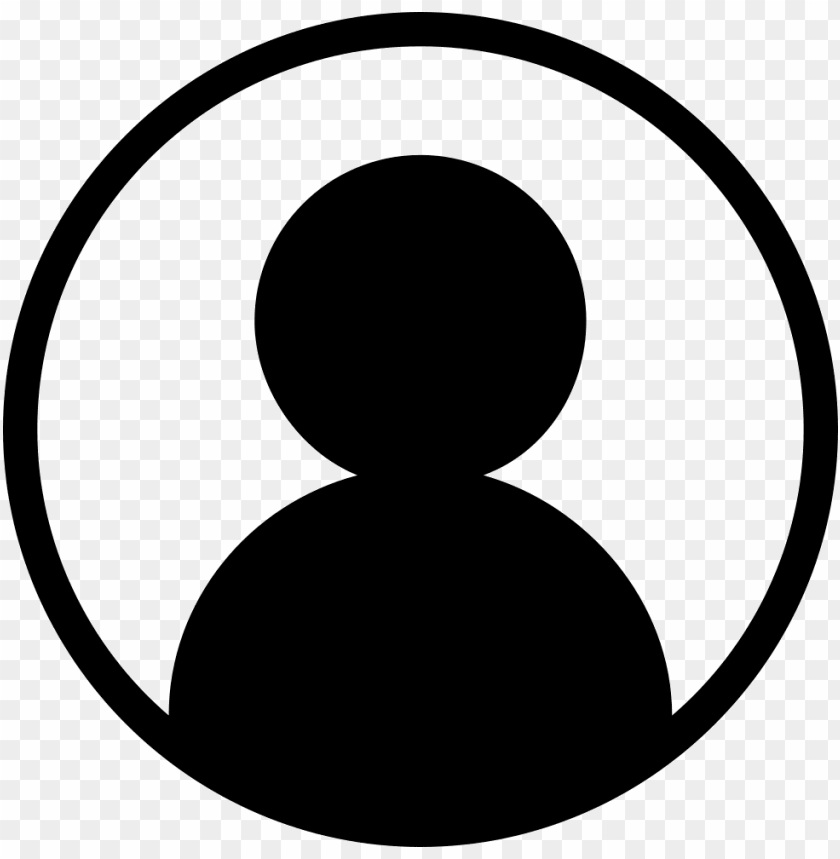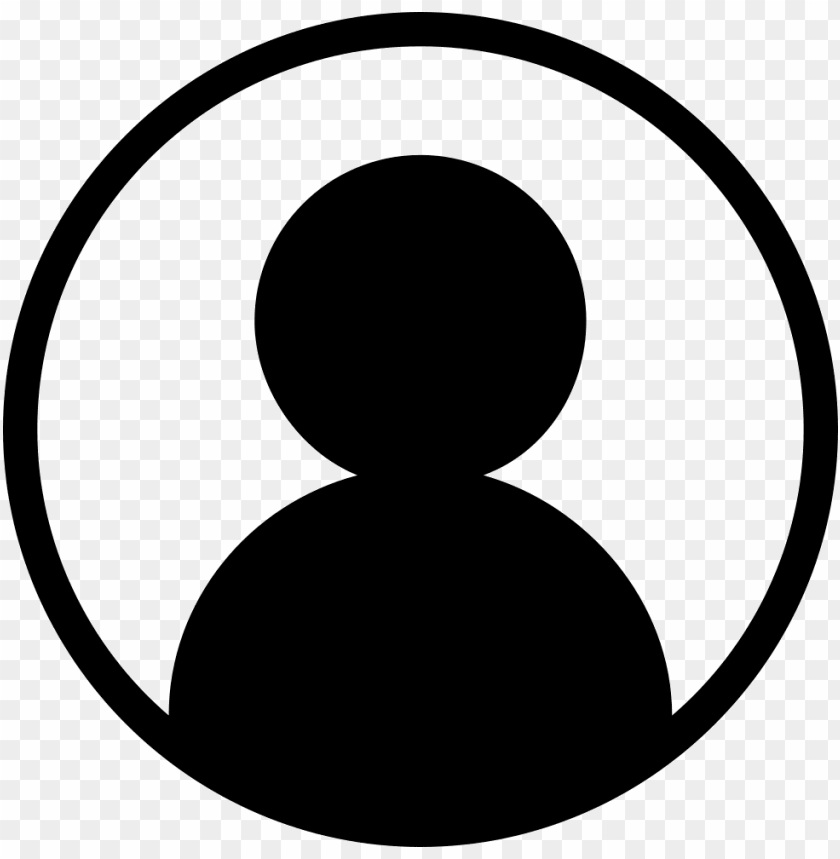 Verified Host
Logout's Trusted
Traveler's Choice
goSTOPS India's fastest-growing backpacker hostel brand, goSTOPS predominantly aims to provide quality travel experiences and make living spaces accessible to the youth - millennials and Gen Z. Founded in 2014 by a Delhi-based couple - Pallavi Agarwal and Pankaj Parwanda, the brand not only provides accommodation, but it enhances the experience of its guests. Whether it is the quality of stay, facilities, amenities, or the things we, as humans, crave for like safety, human interaction, and a sense of belonging- goSTOPS takes care of all of it. So far, there are 25 active hostels, housing around 2,000 beds all over the country. The target is 55 hostels with 3,000 beds by March, 2022. The company has a geographical footprint in all the major tourist spots in the country like Agra, Alleppey, Amritsar, Bir, Dalhousie, Delhi, Goa, Jaipur, Kasar Devi, Kochi, Leh, Manali, McLeod Ganj, Mukteshwar, Mumbai, Munnar, Mussoorie, Naggar, Nainital, Palampur, Pushkar, Rishikesh, Udaipur, and Varanasi. So far, goSTOPS has hosted more than 4,00,000 travelers across its 25 properties. The target audience is usually between the ages of 18 and 30, comprising a cross-section of solo travelers, group travelers, backpackers, digital nomads, and individuals seeking interesting stay and workation options. It is a full-stack operator brand that leases and transforms budget hotels and operates them as backpacker hostels. goEXPERIENCES goEXPERIENCES is the 'experience division' of goSTOPS, launched to inspire travelers to enhance their travel experiences. The founders believe that trips can be taken to the next level if they are planned and managed by experts on the ground. goSTOPS offers customized trekking and sports activities like cycling tours, snowboarding, rappelling, boulder climbing, etc. in Uttarakhand and Himachal Pradesh. Apart from this, travelers are introduced to new and offbeat destinations in Rajasthan, Madhya Pradesh, Kerala, and other cities.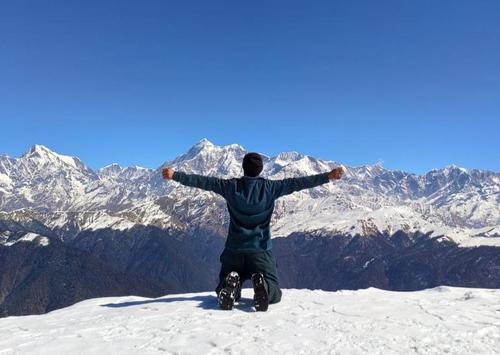 ---
---
Need Help? Directly Contact Host
Request Callback
---
Inclusions
Transportation during the journey from the pickup on day 01 to drop on day 06 is covered.
Accommodation- Stay is included from Day 1 to Day 5 (Lohajung to Lohajung).
Meals – Dinner at Lohajung on Day 1 to breakfast at Lohajung on Day 6 are included. Simple vegetarian food will be provided on all days of the trek.
Accommodations on sharing basis as per itinerary.
Experienced trek guide
Basic first aid kit
Exclusions
• Any additional expenses such as personal nature/medical emergency.
• Additional accommodation/food costs incurred due to any delayed travel.
• Any lunch and other meals not mentioned in package inclusions.
• Any airfare/rail fare other than what is mentioned in inclusions or any type of transportation from which is outside the itinerary.
• Additional costs due to flight cancellations, landslides, roadblocks, and other natural calamities or delays.
• Any other services not specified above in inclusions.
---
PICKUP LOCATIONS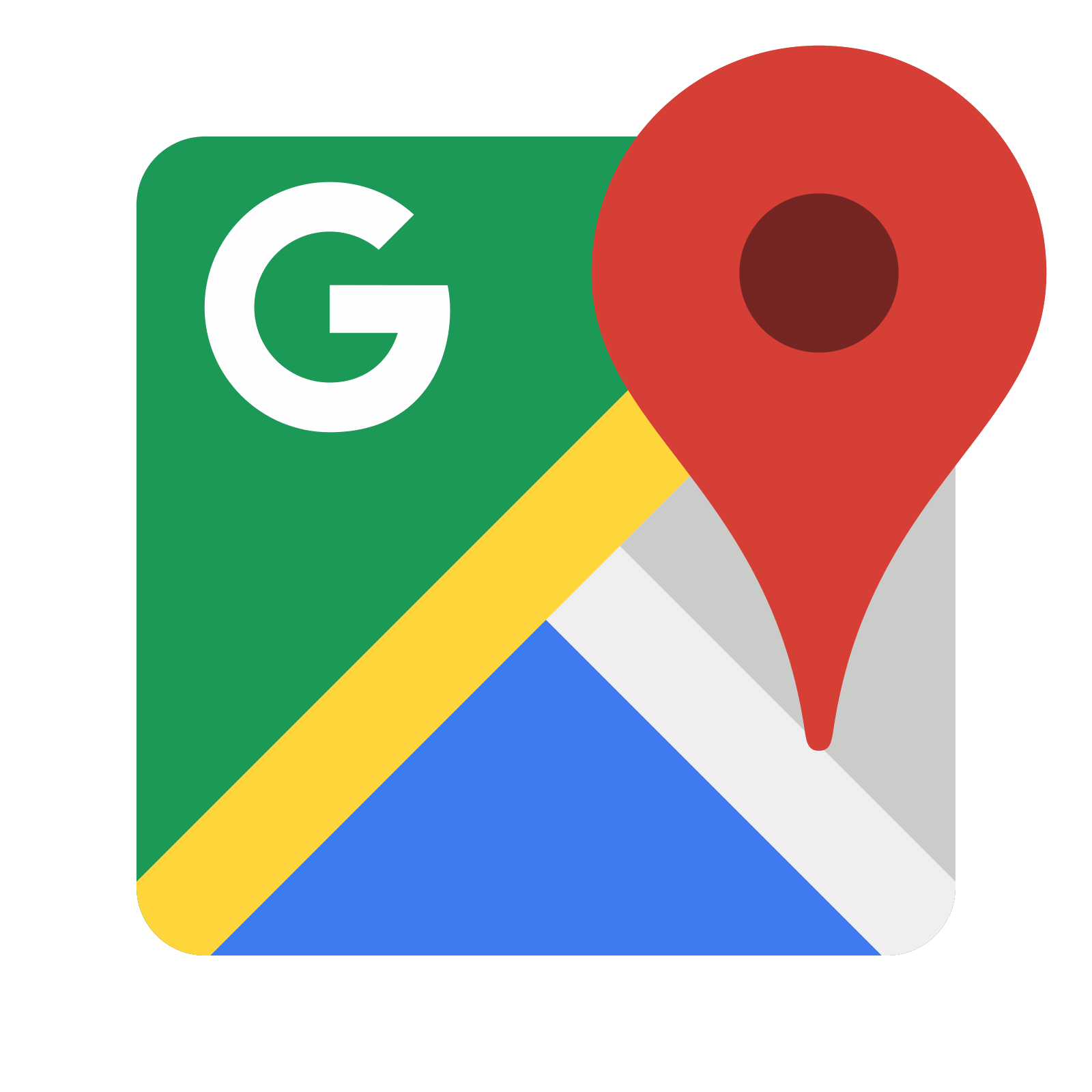 Go to Google Maps
HOW TO REACH
By Air: Jolly Grant Airport in Dehradun serves as the nearest airport to Rishikesh. Visitors can take a direct flight to Dehradun from Mumbai or Delhi or connecting flights from anywhere in India. Local vehicles can be availed from outside the airport to reach Rishikesh by road from Dehradun
By Train: Rishikesh Junction Railway Station is well-connected to all the surrounding major cities. Visitors can easily find frequent trains to Rishikesh from Delhi and Dehradun
By Road: Rishikesh is well connected by roads to all major cities and towns, so visitors as per their choice and comfort can take the bus to reach Rishikesh smoothly. Rishikesh is connected to Chandigarh, Delhi, Dehradun, and Nainital through a good network of roads.
---
Policy and Terms
If cancellation are made 30 days before the date of travel then 25.0% of total tour cost will be charged as cancellation fees
If cancellation are made 15 days to 30 days before the date of travel then 50.0% of total tour cost will be charged as cancellation fees
If cancellation are made 0 days to 15 days before the date of travel then 100.0% of total tour cost will be charged as cancellation fees
The applicable refund amount will be processed within 10 business days.
Frequest Questions
Q: What type of accommodation will be provided in the Brahmatal trek package?
A: It is a 6-day trek. Accommodation will be in the homestay/Tents on all the days on Quad/Triple/Twin sharing basis.
Q: What type of shoes are good for this trek?
A: The best suited shoes for this trek route are the ones that are breathable and light in weight. Also, ankle support is also a very important thing to take care of while buying the perfect pair of shoes. You can go for brands like- Decathlon, Wildcraft, Quechua, etc. In the winters, you'll require gators or gumboots which you can rent from the Kathgodam/Lohajung.
Q: What is the Brahmatal trek height?
A: The maximum altitude that you'll climb during this trek is 12,200 ft. You'll be able to witness many beautiful Himalayan peaks on this trekking trail.
Q: How long do one have to walk each day during Brahmatal Lake Trek?
A: Each day, the average walking distance is between 5-7 kilometers which can be completed between 5-6 hours.
Q: What is the Brahmatal trek difficulty level?
A: The trek to Brahmatal Lake is moderately difficult. A person must be in good physical and mental state for doing this trek.
Q: What will be the food menu during the trek?
A: Healthy and nutritious vegetarian food is served during the trek as it is easy to digest and preferable in high altitudes.
Q: What is the Best time for Brahmatal trek?
A: Brahmatal Lake trek is known as a winter trek, hence the best time to go for this trek is from mid November to March end. One can get the mesmerizing sight of a variety of the red, pink, white rhododendrons during these seasons.
Q: Is Brahmatal Trek safe?
A: Brahmatal trek is one of the safest treks. Since it is a high altitude trek, one must take an adequate amount of time to get acclimatized.
Q: Is Diamox advisable for this trek?
A: Yes. Since it is a high altitude trek, chances to experience the drastic change in oxygen level and climatic conditions are high. Hence carry a Diamox with you which will help you overcome high altitude sickness.
Q: Do I need a guide for this Brahmatal Lake trek?
A: A well-trained and friendly guide is essential for the trek so they could arrange for the necessary permits and guide you safely through the mountain terrains.
Q: Is this trek safe for girls?
A: Yes, absolutely Brahmatal Lake trek is one of the safest trek in Uttarakhand. Our treks are planned with a male: female ratio. As an organizer, we make sure that their rooms are shared only with other female trekkers.
Q: What is the Brahmatal trek temperature throughout the year?
A: During the winter months, the temperatures fall up to -5°C to -10°C in the nights and 0°C to 2°C during the daytime. In the spring and summer months, one can experience a pleasant temperature 10°C.
Q: How is the network and Internet connectivity during the Brahmatal trek?
A: Beyond the base location there will be no network connectivity. Only BSNL/Jio network will be there on the base location. So it is advisable to be prepared well for the same.
Q: Can we go for a Brahmatal trek in December?
A: Yes absolutely, The Brahmatal lake trek is a winter trek that remains covered in the thick blanket of snow during the month of December, making for a real paradise for snow lovers.
Q: Is there snow on the Brahmatal trek in April?
A: This is the great time to experience the last of the winter snow. The layer of snow on the Brahmatal trek starts to melt by the month of April.
Q: Is smoking and drinking allowed on Brahmatal trek from Delhi?
A: Consumption of liquor and smoking is not advisable on high altitude treks. As both these activities dehydrate the body easily and make it very difficult for trekkers to complete the stretches.
Q: How to reach Brahmatal trek from Delhi?
A: Rishikesh is well connected with Delhi via road. First we have to reach Rishikesh and drive to Lohajung to Rishikesh. Lohajung is the base camp for Brahmatal Lake trek. The Brahmatal trek starts from Lohajung and the total distance we will be covering is 25 km.
Q: Are there any washroom/toilet facilities on Brahmatal trek package?
A: You will be provided with attached washrooms while staying in the guest house in Lohajung and dry toilet tents while on the trek.
Q: What is the Delhi to Brahmatal trek route?
A: Route for this trek is as follows: Delhi-> Rishikesh-> Lohajung-> Bekaltal-> Brahmatal Lake-> Brahmatal Pass-> Daldum-> Lohajung-> Rishikesh-> Delhi
Q: Is the Brahmatal trek in December safe?
A: Yes, December is said to be Brahmatal trek best time to visit. Brahmatal receives snowfall during this month. The temperature ranges from -7 degree celsius to 5 degree celsius. The trek would be thrilling but that's one of the best times to enjoy real adventure.
Q: From where can I rent trekking equipment for the Brahmatal trek in January?
A: Yes, you can easily rent trekking equipment at the base camp Lohajung. There are various options available at the base camp and make sure to check the quality of the gear before renting and that they should be in good working condition.
Q: What is the age group to go for Brahmatal trek package?
A: The age group for the trek is 8 to 60 years. However, minors aged between 8 to 17 should be accompanied with their parents or guardians.
Q: How to reach Rishikesh?
A: Rishikesh is famously known as the yoga capital of the World, has an excellent railway network connecting with the different parts of India. Buses to Rishikesh are easily available from ISBT Anand Vihar, Delhi. The nearest airport to Rishikesh is Jolly Grant airport located at a distance of 21 km from Rishikesh.
Q: What is the maximum Brahmatal trek distance ?
A: This trek starts from Lohajung Base Camp and one has to cover the total distance of 25 km to complete this trek. You will also be accompanied by guides who will keep guiding and motivating you throughout the journey.
Q: What is the level of fitness expected from trekkers on Brahmatal trek package ?
A: Good physical and mental fitness is expected to complete the Trek. Brahmatal Lake trek is an ideal option for beginners to get familiarized with similar high altitude treks.
More From goSTOPS
From [[price.price | number:0]]/ per person
From [[event.price | number:0]]/ per person
Free
[[ batch.startdate|date]] [[batch.soldout ? ' (Soldout)':'']]