Chikmagalur Backpacking Tour
Chikmagalur
Verified Host
Logout's Trusted
Traveler's Choice
---
All About It
2 Days 1 Nights
21 Slots
For 10+ years
Nestled in the serene landscapes of Karnataka, Chikmagalur is a picturesque hill station renowned for its verdant coffee plantations, stunning waterfalls, and lush greenery that beckons travelers from far and wide. Here, you can immerse yourself in the following enchanting experiences.

Chikmagalur invites you to savor the essence of coffee culture, soak in the beauty of cascading waterfalls. The Chennakesava Temple in Belur stands as a testament to the rich heritage and architectural brilliance of the region. A visit to Chikmagalur promises a delightful blend of nature, history, and cultural exploration.
Highlights
Explore the Hidden Treasures of Chikmagalur
Siri Cafe: Start your journey in Chikmagalur with a visit to Siri Cafe, a charming local eatery. Here, you can savor a delightful cup of coffee while immersing yourself in the aroma of freshly roasted beans. The cafe offers a warm and welcoming atmosphere, making it the perfect place to kick start your Chikmagalur adventure.
Baba Budangiri: Venture into the mystical realm of Baba Budangiri, a revered mountain range with a significant place in local folklore. Named after the 17th-century Sufi saint, Baba Budan, this region is famed for its iconic shrines, including the Dattagiri and Chandradrona Parvatha peaks. It's not just the spiritual significance that draws visitors; the landscapes here are a visual feast with rolling hills and breathtaking sunsets.
Jhari Waterfalls: Immerse yourself in the beauty of Jhari Waterfalls, a natural wonder tucked away in the heart of Chikmagalur. As you trek through the forested trails to reach this cascading marvel, the anticipation builds. And when you arrive, the sheer grandeur of the falls, surrounded by lush greenery, leaves you in awe. Take a dip in the cool waters or simply enjoy the serenity of the surroundings.
Mullayangiri Peak: The pinnacle of your Chikmagalur adventure leads you to Mullayangiri Peak, the highest point in Karnataka. The trek to Mullayangiri is a thrilling escapade that takes you through dense forests and rugged terrains. As you ascend, the panoramic views from the summit are nothing short of spectacular. The breathtaking landscapes stretch as far as the eyes can see, creating a picture-perfect moment for trekkers and nature enthusiasts.
Yagachi Water Sports: Unleash your adventurous spirit at Yagachi Water Sports, a thrilling destination that offers a range of exciting activities. Whether you're into boating, kayaking, or simply taking in the serene surroundings, Yagachi has something for everyone. The sparkling waters and lush landscapes make it a perfect spot for a fun-filled day outdoors.
Belur Temple: Step back in time and explore the architectural masterpiece of Belur Temple. This ancient temple, known as Chennakeshava Temple, is renowned for its intricate and awe-inspiring Hoysala architecture. The temple's exterior is adorned with intricate carvings that tell stories of mythological figures, deities, and celestial beings. Inside, you'll discover the exquisite Chennakeshava idol. A visit here is a journey into the rich history and artistry of the region.
Halebidu Temple: Your exploration continues at Halebidu Temple, another remarkable Hoysala architectural wonder. The temple is dedicated to Lord Shiva and is a testament to the craftsmanship of a bygone era. Its walls are a canvas of finely detailed sculptures that narrate stories of Hindu mythology. The temple complex also includes two massive Nandi statues and a sanctuary that holds a sacred Shiva Linga.
Transportation From Bangalore to Chikmagalur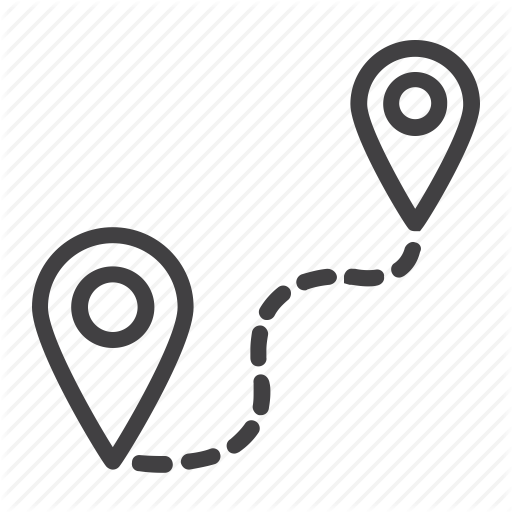 Private Vehicle
A/C Tempo Traveller Pushback Seats
Your Chikmagalur adventure begins as you depart from Bangalore in the late evening.
Transportation is provided in a private vehicle with comfortable A/C pushback seats.
Pick-up points include:
Indira Nagar
Domlur
Yeshwantpur
Goraguntepalya
Enjoy an overnight journey in an AC Tempo Traveller based on the group size.
Siri cafe
Baba Budangiri
Jhari Waterfalls
Mullayangiri Peak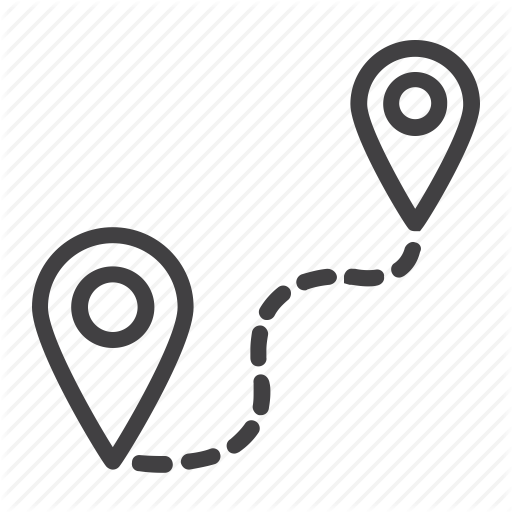 Private Vehicle
A/C Tempo Traveller Pushback Seats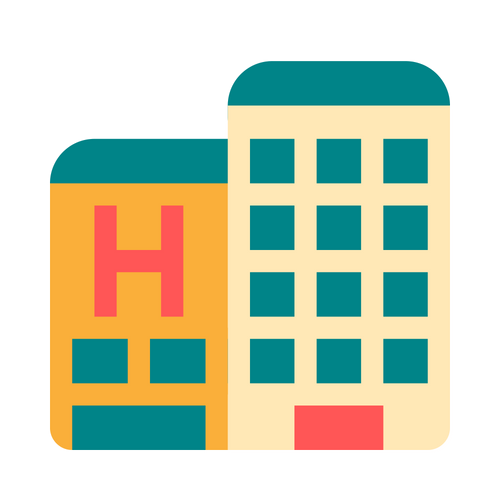 Hotel
twin sharing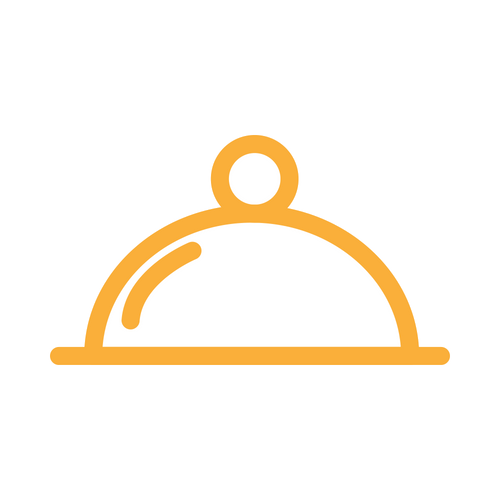 Breakfast, Dinner
(Breakfast and Dinner in Hotel)
Begin your day in Chikmagalur with a refreshing arrival in the morning, surrounded by picturesque valleys.
Check-in at your hotel and complete the necessary formalities.
Enjoy a delightful breakfast to kick-start your day.
Embark on a sightseeing adventure in Chikmagalur, visiting the following attractions:

Siri Cafe: Explore this charming cafe, featuring a magnificent sculpture of a lady that has become a popular spot for tourists to capture memorable photographs.
Baba Budangiri Peak: This sacred pilgrimage spot is known for its shrine of Hazrat Dada Hayath Mir Khalander, a 17th-century Sufi saint.
Jhari Waterfall: Witness the spectacle of white water cascading down over boulders amidst a dense forest and coffee plantations. (Jeep ride available at an additional cost.)
Mullayanagiri Peak: Venture to the highest peak in Karnataka, Mullayanagiri. Enjoy a 360-degree panoramic view of the surrounding landscapes.

Return to the hotel after your sightseeing tour and savor a delicious dinner.
Experience a comfortable overnight stay in Chikmagalur.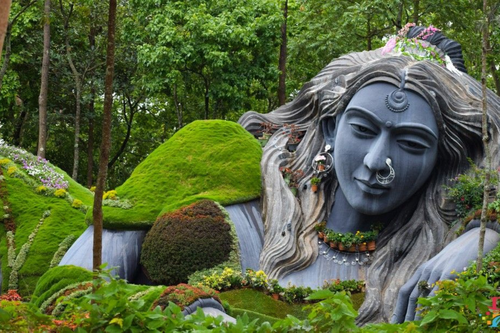 Siri Cafe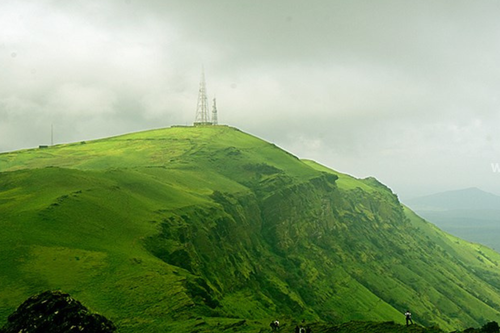 Baba Budangiri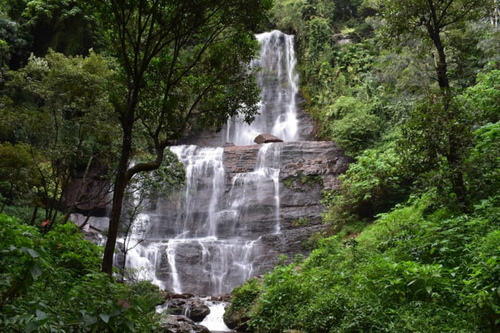 Jhari Waterfalls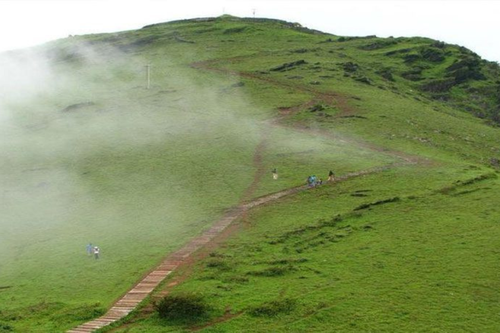 Mullayangiri Peak
Yagachi Water Sports
Belur Temple
Halebidu Temple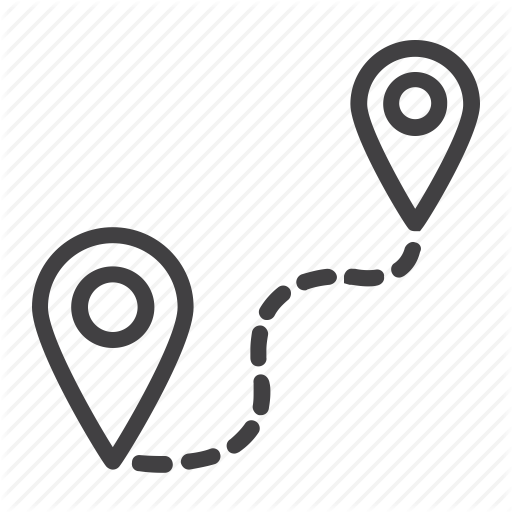 Private Vehicle
A/C Tempo Traveller Pushback Seats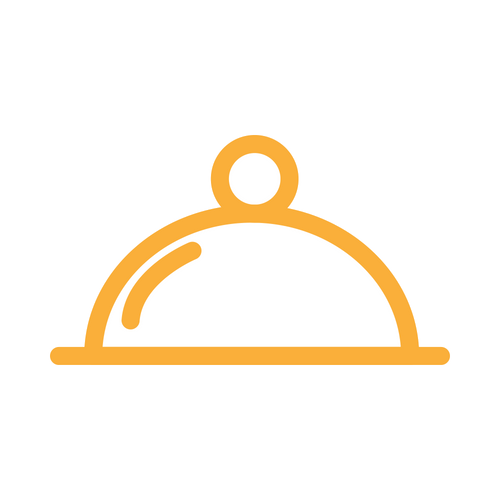 Breakfast
(Only Breakfast)
Start your morning with a scrumptious breakfast at the hotel.
Check out from the hotel and get ready for your return journey to Bangalore.
On your way back to Bangalore, the itinerary includes the following attractions and activities:

Yagachi Water Sports: Visit this popular spot located in the backwaters of Yagachi Dam. Here, you can partake in various water sports and activities like jet skiing, speed boats, banana boat, bumper ride, kayaking, and cruise boat (additional cost applies).
Belur Chennakesava Temple: Explore one of the grandest examples of Hoysala architecture, the Belur Chennakesava Temple, which took 103 years to build.
Halebidu Temple (Hoysaleswara Temple): Visit the Halebidu Temple, also known as the Hoysaleswara Temple. This 12th-century Hindu temple is dedicated to Lord Shiva.

Collect cherished memories during your visit to these remarkable sites.
Depart for Bangalore , carrying a bag full of unforgettable experiences.
Anticipate reaching Bangalore between 11:00 PM to 12:00 AM.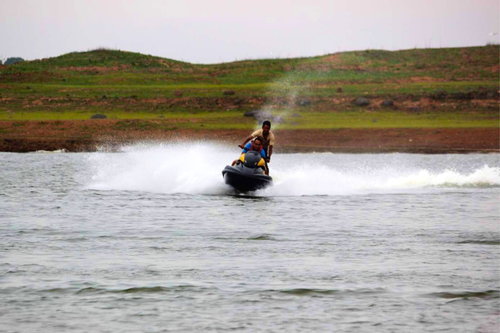 Yagachi Water Sports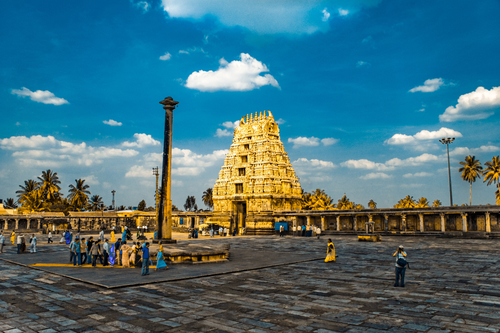 Belur Temple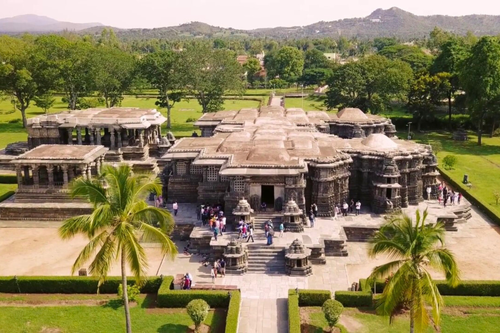 Halebidu Temple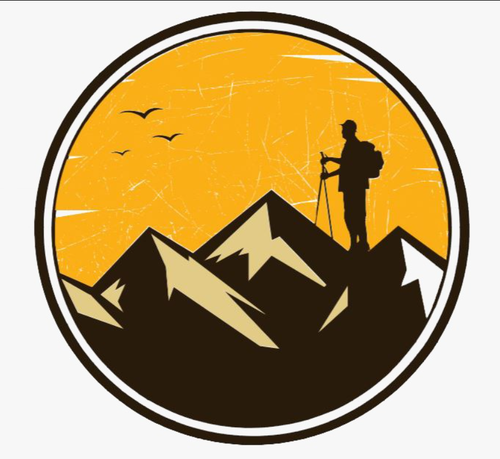 Hosted by
Backpackers United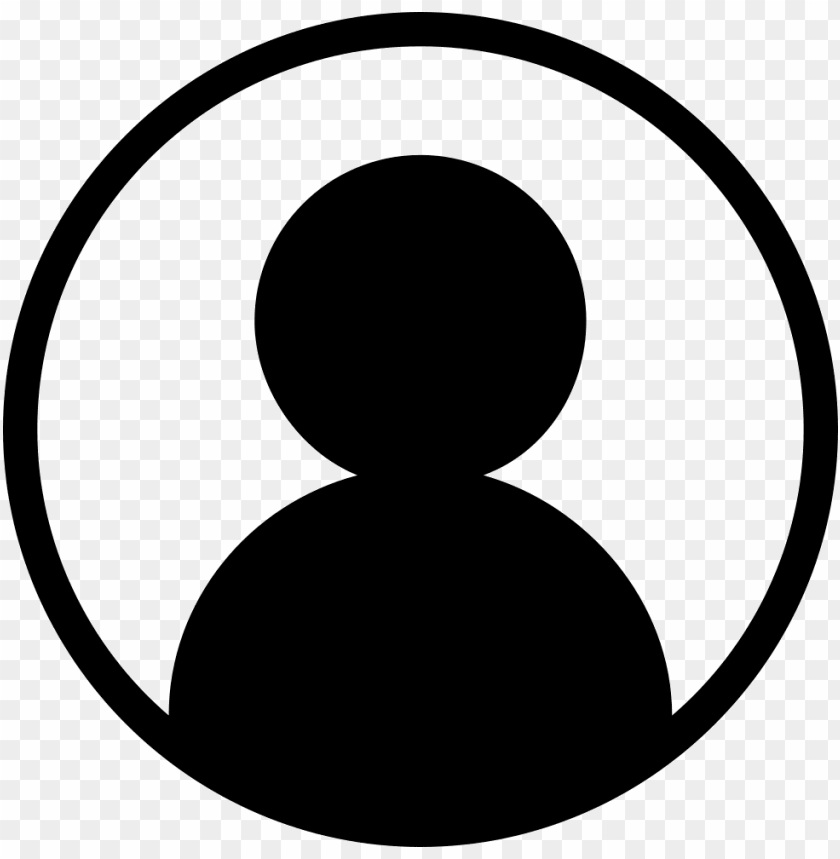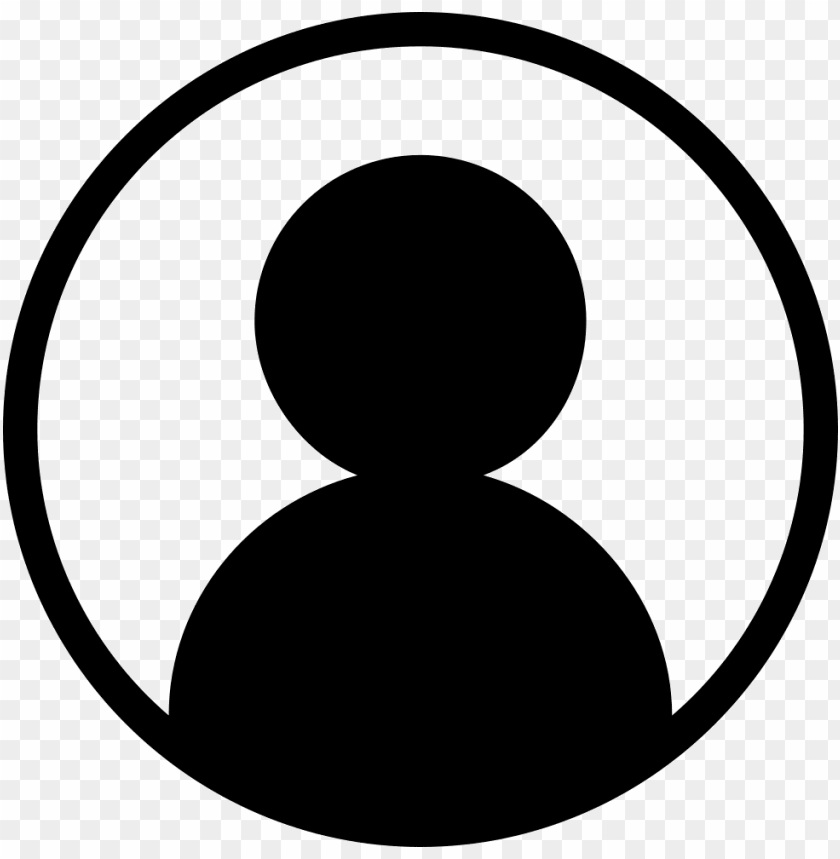 Verified Host
Logout's Trusted
Traveler's Choice
Backpackers United is the leading and fastest-growing Travel Community, founded in 2017, that offers exceptional travel experiences in India. Our team of young, dynamic, and passionate travelers is committed to exploring the great outdoors through sustainable nature trails. We believe in providing a unique travel experience that takes our fellow travelers off the beaten path to discover the hidden gems of nature. We offer a diverse range of travel services, including treks to unexplored places in both North and South India, Cycling Tours, Holiday Packages, Sightseeing, Backpacking Trips, Corporate treks, Team Outings, Personality Development through adventure activities, experiential learning trips specially curated for school and college students, a variety of Adventure activity packages, and much more. Our experienced travel planning team curates each itinerary to ensure every penny is worth the experience. At Backpackers United, we have executed over 2K trips for more than 20,000 enthusiastic travelers, and our weekend treks and trips from Bengaluru are the perfect way to escape the hustle and bustle of the city. We offer customizable travel packages that cater to specific needs and requirements, ensuring a personalized and memorable experience. Our commitment to sustainable tourism and responsible travel ensures that we leave a positive impact on the communities we visit. We encourage travelers to explore the great outdoors in a way that respects and preserves nature, and we promote eco-friendly practices in all our trips and treks. Join our community of adventure seekers, and experience the thrill of exploring nature in a unique and sustainable way. Book your next adventure with Backpackers United and make unforgettable memories that will last a lifetime.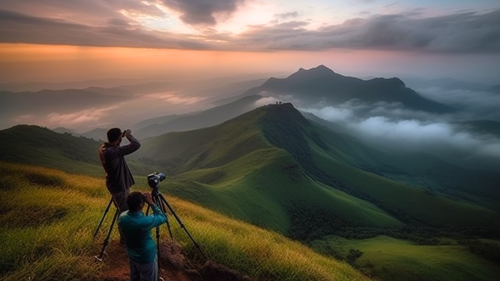 ---
---
Need Help? Directly Contact Host
Request Callback
---
Inclusions
Comfortable and Hygienic Vehicle: Enjoy your sightseeing with a comfortable and hygienic Tempo Traveler, ideal for group departures, ensuring a smooth and pleasant travel experience.

Breakfast: Delight in hearty breakfasts on Day 2 and Day 3 of your journey, providing a perfect start to your adventurous days.

Dinner on Day 2: Savor a sumptuous dinner on Day 2, allowing you to relish delicious meals without any hassle.

Experienced Driver / Certified Guide: Travel with confidence as you are accompanied by an experienced driver or a certified guide who will ensure your safety and provide valuable insights into the destinations you visit.

Sightseeing as per Itinerary: Explore the best attractions as per the carefully planned itinerary, ensuring you don't miss out on any of the region's highlights.

Accommodation in 3-star Hotel: Enjoy comfortable stays with accommodation provided in a 3-star hotel on a double occupancy basis, guaranteeing a cozy and pleasant rest during your journey.
Exclusions
Sightseeing Entry Charges: Please note that entry charges to certain sightseeing locations or attractions are not included in the package and will be at your expense.

Additional Adventure / Water Activities / Jeep Rides: Any extra adventure activities, water sports, or jeep rides beyond what is mentioned in the itinerary will not be covered and should be arranged and paid for separately.

Lunch on All Days: Lunch expenses on all days are not included in the package, allowing you the flexibility to choose your dining options.

Dinner on Day 3: The package does not cover dinner on Day 3, and you are free to select your preferred dining choices.

Personal Expenses: Any personal expenses such as shopping, souvenirs, or other personal items are not part of the package and should be managed individually.

Anything Not Mentioned in the Inclusions: Please be aware that any services or items not specifically mentioned in the "Inclusions" section are not covered and will be your responsibility.
THINGS TO CARRY
Things to Carry:
ID Proof (Aadhar or any other Gov. ID): Ensure you have a valid identification document for verification purposes.

Reusable Water Bottles (At Least 2 Liters): Stay well-hydrated during your trip by carrying sufficient water.

Clothes for Two Days and an Extra Set of Clothes: Pack comfortable clothing for the duration of your journey, and an extra set for any unexpected situations.

Sunscreen and Sunglasses: Protect your skin from the sun and your eyes from glare.

Cap/Hat: A cap or hat is essential for shielding yourself from the sun and staying cool.

Toiletries (Shampoo, Towel, Toothpaste, Soap, Sanitizer, etc.): Carry essential toiletries for personal hygiene.

Juice Packs, Glucon-D, and Energy Bars: These provide quick energy and refreshment during your travels.

A Polybag to Carry Wet Clothes and Shoes Back to Bangalore: Keep a polybag handy for your wet clothes and shoes, ensuring your other items stay dry.

Personal Medication: If you have any specific medications, remember to carry them.

Mosquito Repellent Cream: Protect yourself from mosquitoes and other insects.

Leech Repellents (like body spray, Dettol, etc.): If you anticipate leech-prone areas during your trek, these can be helpful.

A Torch with New Batteries: A torch can be a handy tool during your journey, so make sure it's in good working condition.

Camera (Optional): If you enjoy photography, don't forget your camera to capture the beautiful moments.

Long Socks: These can be beneficial, especially if you're going on a trek to protect your legs.

Good Trekking Shoes: Suitable footwear for your trip is vital, particularly if you plan to trek.

Sandals: Comfortable sandals for relaxing and giving your feet a break.

Power Bank to Keep Your Mobiles Charged: Ensure your electronic devices stay charged to stay connected.
---
---
Policy and Terms
Cancellations made 30 days or more before the date of travel will incur a cancellation fee of 10.0% of the total tour cost.
Cancellations made between 15 days to 30 days before the date of travel will incur a cancellation fee of 25.0% of the total tour cost.-
Cancellations made between 7 days to 15 days before the date of travel will incur a cancellation fee of 50.0% of the total tour cost.
Cancellations made between 3 days to 7 days before the date of travel will incur a cancellation fee of 75.0% of the total tour cost.
Cancellations made 0 days to 3 days before the date of travel will incur a cancellation fee of 100.0% of the total tour cost.
This cancellation policy is designed to provide clear and transparent guidelines regarding cancellation fees based on the timing of cancellations. Please take note of these terms before booking your adventure.
Terms and Conditions
Please carefully read and understand the following terms and conditions that govern your travel experience with Backpackers United.

Ownership of Content: Any photos or videos taken during the trip by Backpackers United's content creators or clients are owned by Backpackers United and can only be used by the company for advertising purposes. No one else can use the content commercially without permission from Backpackers United.
Payment: Full payment for the trip must be completed before the trip begins. Failure to complete the payment may result in the cancellation of the trip.
Valid ID: All travelers must have a valid government-issued ID that will be verified before boarding. No boarding will be allowed without a valid ID.
Transfer of Bookings: The transfer of bookings is not allowed. Only the names mentioned at the time of confirmation will be allowed to travel.
Passport Requirements: For international travel, clients must ensure that their passport is valid for at least six months from the date of intended travel and not damaged in any way. Backpackers United is not responsible for clients who book travel with passports that do not meet this requirement. Any denial of entry at immigration or any additional cost arising from alternate arrangements for deportation must be borne by the travelers.
Unused Inclusions: No refunds will be given for any inclusions that are not utilized by the client.
Luggage and Belongings: Travelers are responsible for their luggage and belongings. Backpackers United is not responsible for any damage or missing items.
Departure Time: The departure time is fixed, and all travelers must report at the pickup point 30 minutes before scheduled departure. The air conditioning will be switched off in the hills, and the driver will have the discretion to turn off the AC during the trip for safety reasons.
Prohibited Activities: Drinking and smoking are strictly prohibited during the tour. Backpackers United's tours involve physically demanding activities such as trekking and camping at high altitudes, so clients are advised to be in good physical shape.
Liability: Backpackers United is not responsible for any accidents, bodily injury, illness, death, loss, or damage to baggage or property, or any damages or claims arising from negligence or delay by any person not employed by Backpackers United.
Conduct: Any misconduct or indiscipline will not be tolerated during the tour.
Alterations to Itinerary: Backpackers United is not responsible for any delays or alterations to the itinerary due to natural hazards, accidents, weather conditions, landslides, political closures, or any untoward incidents. Alterations to the itinerary may be necessary due to various factors, such as weather and road conditions, and the physical ability of participants, in the interest of safety, comfort, and general well-being.
Insurance: Backpackers United does not provide insurance policies to cover sickness, accidents, or losses due to theft or other reasons.By booking a trip with Backpackers United, you acknowledge that you have read, understood, and agreed to abide by these terms and conditions. Your safety and enjoyment during the trip are our top priorities, and we appreciate your cooperation and adherence to these guidelines.
More From Backpackers United
From [[price.price | number:0]]/ per person
From [[event.price | number:0]]/ per person
Free
[[ batch.startdate|date]] [[batch.soldout ? ' (Soldout)':'']]