Dayara Bugyal Trek
Verified Host
Logout's Trusted
Traveler's Choice
---
All About It
Difficulty - Easy Moderate
Plan The Unplanned brings you the Dayara Bugyal Trek, one of the finest Himalayan treks out there suitable for those looking to attempt their first Himalayan trek as well as the more experienced trekkers looking for a quick Himalayan getaway.
One of the less explored gems of Garhwal Himalayas, Dayara Bugyal is captivating in its own unique way. Bugyal in Garhwali means "Alpine Pasture" or "High Altitude Meadow". It is arguably one of the prettiest meadows one would come across while trekking in the Himalayas. A perfect trek to step into the Himalayas as you walk through dense jungles, gaze at mighty Himalayan peaks, spend your evenings beside a high altitude lake and a walk on this endless pasture makes this trek very enticing. This Bugyal is situated in the Garhwal Himalayas of Uttarakhand at an elevation ranging from 10,000 – 12,000 ft. Dayara Bugyal offers some of the best views of Mt. Bandarpoonch, Swargarohini, Black Peak, Gangotri Ranges, DKD, Srikantha to name a few. So much for a low lying trek that it does not feel real and yet the trekkers are lost in its beauty and the quietness that this place provides.
This is a trek that can almost be done throughout the year and offers changing landscapes during different seasons. During winters, the meadows are covered in multiple feet of snow and on the lucky days, one can experience fresh snowfall. They turn into lush green after the snow starts receding with numerous flowers of different colors blooming in it. A lot of butterflies can be found around this time. The jungles are lit with Rhododendron flowers. The post-monsoon season offers the trekkers with unrestricted views of all the surrounding peaks as the weather is mostly clear. On the onset of winter the meadows appear in hues of golden brown with clear skies for those long distant views. This trek offers a lot in such a short duration and the fact that the trek offers different flavors with the changing season makes it one of the ideal treks to choose round the year.
Highlights
Day 1: Dehradun to Raithal (Altitude: 8530 ft) (Distance: 180 km Drive)
Day 2: Raithal to Chelapada ( Altitude: 9500 ft)via Gui (Distance: 8 km, 6-7 hours
Day 3: Chelapada to Dayara Bugyal Top (Altitude: 12100 Ft) back to Chelapada (Distance: 12 Km)
Day 4: Trek from Chelapada to Raitha and drive to Dehradun (Distance: 7 Km trek and 180 Km drive).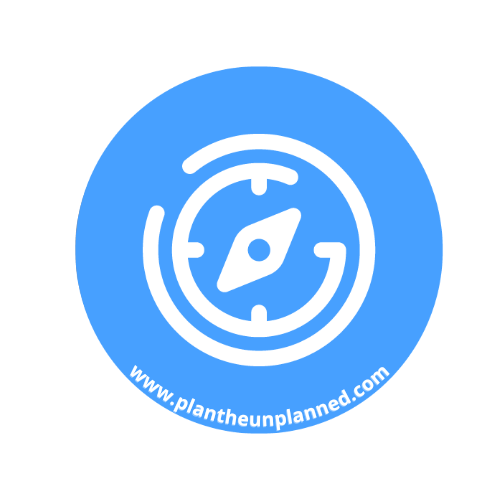 Hosted by
Plan The Unplanned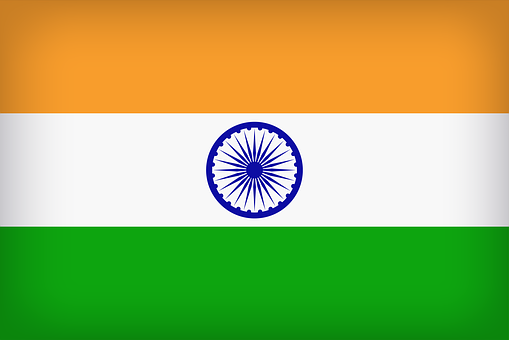 Verified Host
Logout's Trusted
Traveler's Choice
What's life without adventure? Isn't the real purpose of life to travel, to experience new places, and witness the sunrise from new mountaintops? This thought is what united Jatin and Tarun over a cup of chai, in spite of being from two unrelated backgrounds (CA and IT). They knew each other since the time Jatin was helping Tarun learn the ways of the wilderness through weekend treks and outings with another traveling group. Their love for traveling and trekking together motivated them to start something of their own. Thus was born "Plan The Unplanned", where travel goals come true. Under the Companies Act, Plan The Unplanned is incorporated as Unplanned Journeys Private Limited They started their journey on unsteady ground, much like any other company, but they shared an infatuation for travel and adventure with their customers, which amplified their determination, and thus, Plan the Unplanned family keeps getting bigger every day! Just about any travel idea can come alive with Plan The Unplanned…treks, adventure activities like rock climbing, kayaking, rafting, backpacking trips across the country, cultural outings, photo walks; everything that fellow travelers need, to explore the great outdoors together. Well now that the wanderlust has kicked in and you can already see a vacation in your nearest future, here's what we have to offer!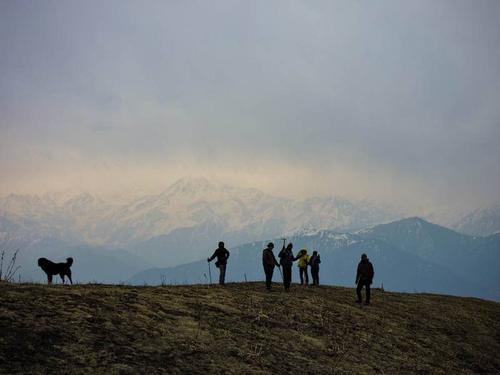 ---
---
Need Help? Directly Contact Host
Request Callback
---
Inclusions
Transport support from Dehradun to Dehradun.
All vegetarian meals starting from dinner on day 1 to breakfast on the last day.
Professional guide, cook and support staff.
Rent for camping equipment.
Clean sleeping bags and mats.
Good quality ¾ or 4 season 'A' shaped or dome tents
– Kitchen tents, common tents, toilet tents.
Forest entry charges for Indian nationals – For non-
Indian passport holders; there will be an additional charge.
Porter and mule support to carry camping equipment and NOT personal luggage.
Triple sharing Tent accommodation throughout the trek (For Double sharing – Extra charge )
Homestay accommodation on 1st Day.
All applicable taxes
Exclusions
Personal expenses like tips, personal medicines, phone calls etc.
Any transport support during the trek apart from what is included above.
Any cost or services not mentioned in the Inclusions.
Accommodation in Dehradun.
Cost arising due to unforeseen incidents like bad weather, medical evacuation, road blocks etc.
Porter/mule charges to carry personal luggage – Can be arranged at an additional cost of INR 300 per day (1 soft bag per person < 12 kg).
THINGS TO CARRY
Trekking shoes: Carry waterproof trekking shoes with good grip and ankle support. Do not carry sports shoes.
Three layers of warm clothes: Carry two or three-layer jackets, fleece jackets and a padded jacket.
Two/Three trek pants: Carry light cotton trek pants. Denim/jeans and shorts are not suitable for trekking.
Three t-shirts (collared/dry-fit): Full sleeved t-shirts that prevent sunburns on the neck and arms. Carry one or two dry-fit t-shirts.
Thermals: Carry thermals (top and bottom).
Sunglasses: Sunglasses are mandatory. There will be a lot of snow on the trek and can cause snow blindness.
Cap: At high altitude, the sun is extra harsh so carry a cap to protect yourself.
Waterproof hand gloves: Carry waterproof gloves and avoid woollen gloves as they will get wet if you touch snow.
Socks (3-4 pairs) and a pair of woollen socks: Apart from two sports socks, you can take a pair of woollen socks for the night.
Headlamp/LED torch: Mandatory
Raincoat/Ponchos: At high altitudes, snowfall and rain are quite common and it's mandatory to carry a poncho so that you don't get wet. The trek will continue as planned even during rainfall. Your poncho should protect you from the rain. Carry a backpack cover for extra protection from rain for your belongings.
Documents – ID (Driver's License, AADHAR Card, Voter ID:: Passport and Visa copy for Foreign Nationals)
Day Pack ( Small Bag of 10 litres to carry necessary stuff for the day )
---
---
Policy and Terms
Here's the cancellation policy for Himalayan Treks/Backpacking Trips/Road Trips
If you cancel before 30 days - 90% of amount will be refunded
If you cancel between 20 -30 days - 75% % of amount will be refunded
If you cancel between 15-19 days - 50% will be refunded
If you cancel between 7-14 days - 25 % amount will be refunded
If you cancel between 0- 7 days before the departure date - No amount would be refunded.
*Intimation Period means the number of days before the tour is scheduled to start
**Cancellation Fee is the amount of money that will be deducted from the total billing amount before offering the refund.
Refund/Cancellation requests are accepted only by email at

[email protected]

and not via call or Whatsapp.
Note: For All The Above Refund Cases Transaction Fees/Internet Handling Charges will be dedcuted from the overall amount and balance amount shall be refunded. You can transfer your ticket to anyone so that you could save your hard earned money
For other trips and travels with us, and detailed terms and conditions check the following link : https://www.plantheunplanned.com/refund-cancellation-policy
Terms and Conditions
The purchase of any travel services offered by PLAN THE UNPLANNED (hereinafter referred as 'PTU') constitutes a contractual arrangement between PTU ('First Party') and Client (hereinafter referred as 'You') ('Second Party'). Booking of services with PTU represents your unconditional acceptance of the terms & conditions set out herein. These terms and conditions shall be binding on you and all the travel companions booked by you.
Trekking and other outdoor activities provided by the PTU depend on various factors and have inherent risks associated with life. PTU does its best to reduce all types of risks, discomfort, and hazard to the best of its ability (within financial constraints), yet there are chances of accidents, mishaps, and deficiency in service.
Please ensure that you read carefully and understand these terms prior to confirming your booking.
Promotions
Pictures used on the website and collateral are meant for marketing purposes. These do not imply the inclusion of the pictorial content to be a part of your vacation or any guarantee that you will experience, encounter or view whatever is depicted through the pictures.
---
Fitness Responsibility
PTU offers trip(s) and trek(s) that require varying levels of fitness. The level of difficulty can be based on the extent of physical stress, the terrain, weather, and/or climate. The degree of difficulty for some trips can be physically demanding. To enable you to choose appropriately and prepare accordingly, carefully review the level of difficulty of each trip before booking the same.
PTU doesn't have any medical expert(s) and it is your responsibility to obtain medical advice, latest health requirements including inoculations and vaccines before you join a trip. PTU takes no responsibility for your inability to cope with the level of difficulty on a trip. While there is no age limitation on any PTU trips, any disability, pregnancy, mental or physical, or any other medical condition that may affect your fitness to complete the trek must be revealed at the time of booking the trip to PTU. You also undertake that you and Your travel companions, for whom You have signed up, do not suffer from any condition or disability that could create a hazard to Your own wellbeing or to others on a trip.
---
Program Dates
You are solely responsible for verifying the correct dates mentioned on the travel documents.
---
Itinerary
PTU reserves the right to modify or cancel the trip or part of the trip under circumstances, including but not limiting to Acts of God, road blockage, political unrest, sickness, accidents, events beyond PTU's control etc. Any extra cost arising from such circumstances shall be borne by you on the spot. Wherever possible, PTU shall intimate you of such changes in advance or while on the trip.
---
Luggage Responsibility
Baggage and personal effects are at your risk throughout the trip. You are solely responsible for your personal belongings while on the trip. PTU is not responsible for the loss of baggage, goods, air tickets, passport, cash, traveler's cheques, or any other travel document or item owned by you while on tour, whatever the cause.
---
On-trip Behaviour
You are required to behave in a manner that is acceptable and conducive to group travel. PTU reserves the right to terminate your trip (if you are found to be causing distress/annoyance to co-travelers, endanger/damage property of any supplier or of other traveling companions), without assigning any reason whatsoever. No refund for unused services is possible in such cases.
You also agree to abide by the authority of the group leader designated by PTU. The decision of the tour leader is binding on all participants on matters that affect the safety or well-being of any person participating in the trip. Behavior that causes danger, distress, or annoyance to others, or interferes with the mobility of the group can result in the group leader terminating your participation from the trip, with no right to refund for missed or unused services.
---
Protect The Environment
The entire trip/ trek would be through natural trails and we would spend most of the time in eerie forests, serene valleys, soothing hillsides, or at golden beaches. You should know that it's your duty to protect the environment and not create nuisances on the way by throwing your plastic materials and other wastes like packets of chips or wrappers of chocolates. PTU shall not consider any such behavior towards nature. We expect you to be responsible and aware adults.
---
No Smoking Or Alcohol Consumption
PTU doesn't support smoking or any sort of alcohol consumption during the journey and as a team, we earnestly request you to not indulge in those practices while you are with us. Smoking is not only injurious to your health but also equally bad for nature. We should ensure that there's sustainable natural conservation and our acts, in no way, hampers that. Also, alcohol consumption might ruin your experience as well as cause discomfort to your fellow mates. No action of smoking or drinking shall be tolerated by PTU during the trip/trek.
---
Amenities
PTU makes every effort to ensure the comfort of our guests, but PTU requests you to understand that the amenities around the trekking region may not be the same as the ones you are accustomed to, at home. Weather is another factor that will have a direct impact on your journey. Hence, you are requested to have patience, enthusiasm and be prepared for compromising, before you choose to undertake this journey.
---
Awareness
You accept that the very nature of active, adventure travel requires a degree of personal risk. You are likely to visit places where political, cultural, and geographical attributes might pose certain risks, dangers, and physical challenges. By booking a tour with PTU, you accept that you are aware of the personal risks, dangers, and challenges that might arise and that you are aware of the risks involved. You hereby assume all such risk and release PTU from all claims and causes of action arising from such damages or injuries or death resulting from these inherent risks. It is your responsibility to familiarize yourself with customs, weather conditions, physical challenges, and laws in effect as well as your local embassy contacts in each destination.
---
Emergency Situations
In the event you fall ill or suffer an accident during the trip, all hospital expenses, doctor fees, repatriation expenses, evacuation from road or mountain, any other charges incurred as a direct or indirect result of your illness/accident are your responsibility.
---
Photography Rights
PTU reserves the right to take photographs of you during the trip and to use them for promotional purposes. By booking a trip with us, you automatically grant us a royalty-free, perpetual, worldwide, and irrevocable license for using your images in photographs and videos that may be used for promotional material, website, social media, collateral, and any other marketing and publicity materials.
Frequest Questions
Q: I'm a solo traveller, Can I join?
A: The interesting thing about travelling alone is that you get to meet new people from diverse backgrounds, and towards the end, you are no longer strangers. Hence solo travellers are always welcome to join us on our trips. Read more about solo travelling here and get inspired! https://www.plantheunplanned.com/solo-yet-accompanied/
Q: Is it safe for Women/Girls?
A: Safety and security are our priority at all times. Hence it is safe for women/girls to join us on our treks and travels. Our trek leaders accompany the team at all times, and our campsites are secured and safe for accommodation. We also have female trek leaders who accompany us on most of our treks.
Q: Do I have to carry luggage during trekking?
A: Not at all. You could keep all the extra luggage back at the campsite/homestay and carry only the necessary stuff for the trek (Raincoats, Torchlight, Waterbottle, lunchbox, and your valuable)
Q: How do I avail discounts?
A: Details for availing discounts are mentioned in the following link, https://www.plantheunplanned.com/membership/
Q: Would I be able to postpone to the future in case I do not attend the trek/trip on the day of departure?
A: We are extremely sorry, you cannot postpone to any future date in case you fail to attend the trek on the mentioned date for any reasons whatsoever (family/health/work emergencies). You can write to us at [email protected] as regards and our team will get in touch with you on the same
Q: Where is Dayara Buygal?
A: An exquisite alpine meadow called Dayara Bugyal may be found in Uttarakhand, India, towards the northwest. It is roughly 190 kilometres from Dehradun and 45 km from the well-known town of Uttarkashi. You must first travel to the base camp Raithal to access Dayara Bugyal. It is a cute Himalayan community. Trek to the Dayara Bugyal from there via the lovely oak, rhododendron, and maple woodland.
Q: What time of year is ideal to complete the Dayara Bugyal trek?
A: Except for the monsoon season, you may do the journey virtually any time of year. Therefore, spring, summer, autumn, and winter are the ideal seasons.
Q: Is there mobile network connectivity in Dayara Bugyal?
A: You'll discover a strong network for both a cell phone and an internet connection throughout your journey. Even at Dayara Top, a 4G network is available.
Q: How challenging is the Dayara Bugyal Trek?
A: Dayara Bugyal is a simple trek, making it ideal for novices because of its low degree of difficulty. Dayara Bugyal is a place in Uttrakhand's District Uttarkashi that is situated at a height of more than 10,000 feet/3048 metres.
Q: Is there snow in Dayara Bugyal?
A: Snow blankets Dayara Bugyal's climate in January. Jan has a high temperature of -5 and a low temperature of -5. Snowfall is probable in Dayara Bugyal in February.
Q: Is this trek safe for women to take?
A: Yes, taking a woman on this walk is entirely safe. There are modest villages there, and the walk is not difficult.
Q: Are there restrooms or toilets on the trek?
A: On the trek, toilet tents will be available to you. Wet wipes are not biodegradable, therefore please do not use them. There won't be a bathroom available during the walk.
Q: How to reach the base camp of Dayara Bugyal?
A: Dehradun is the capital of Uttarakhand and connects to various districts in Uttarakhand. Upon reaching Raithal, one can go to Dayara Bugyal base camp. By air: Reach the Jolly Grand Airport at Deharadun and take a bus or shared taxi to Raithal. By road: One can take buses or shared taxis from Dehradun railway station to Raithal. By rail: Train number 14631/32- Dehradun Amritsar Express goes to Raithal
More From Plan The Unplanned
From [[price.price | number:0]]/ per person
From [[event.price | number:0]]/ per person
Free
[[ batch.startdate|date]] [[batch.soldout ? ' (Soldout)':'']]