Exploring Bir Billing-Manali-Kasol-Kheerganga
Himachal Pradesh
Verified Host
Logout's Trusted
Traveler's Choice
---
All About It
9 Days 8 Nights
50 Slots
Difficulty - Easy Moderate
For 10+ years
Best Season - Spring (Feb, March, April) Summer (May, June, July)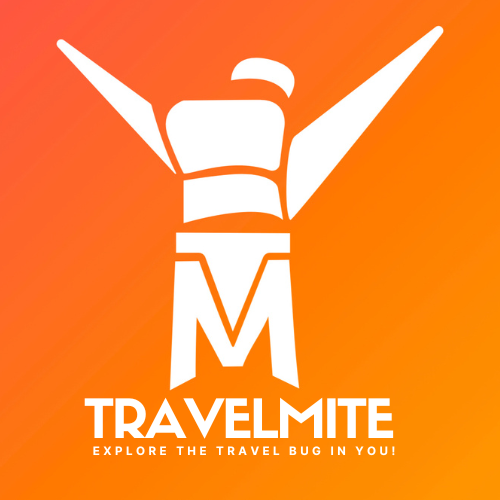 Hosted by
TravelMite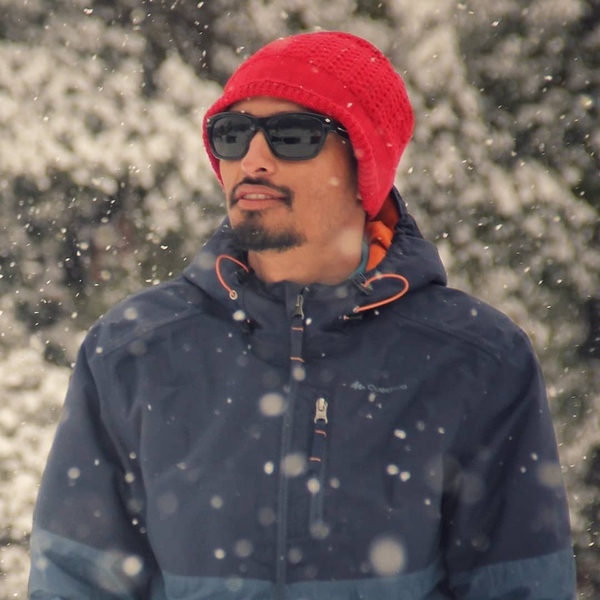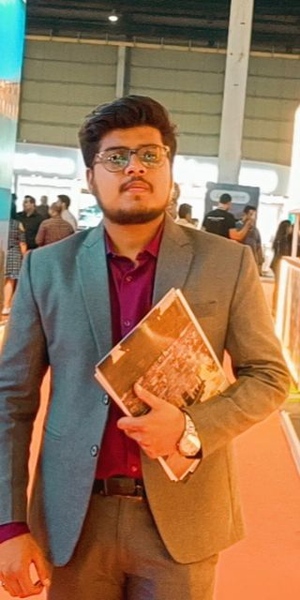 Verified Host
Logout's Trusted
Traveler's Choice
We are excited to introduce our organisation TravelMite Outdoors (TravelMite), which is specialised in organising experience based Treks and Accommodation to Uttarakhand in India. We have been in the Industry for the past 4 years and our operations have been thoroughly vetted, audited and endorsed on the parameters of sustainability and excellence in operations, services and customer care. You can thus be assured that we have pledged to uphold and maintain the highest standards on the above criteria. We have had the opportunity to make over 7000+ guests experience what true adventure is. We offer multiple touch points to add value to our customer's experience.Our dedication to creating outstanding travel experiences has allowed us to build quite a fan base. The organisation and the team truly believe in providing individuals with a memorable adventure, which can be backed by our social media reviews/testimonials – Facebook, Google Review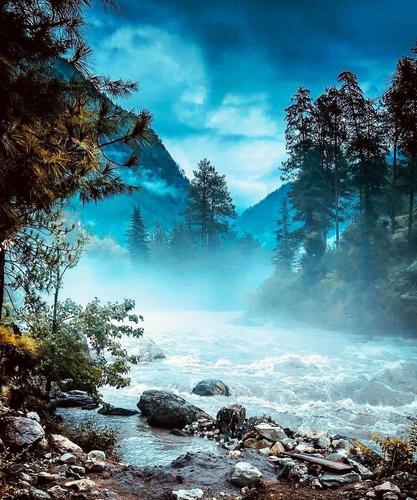 ---
---
Need Help? Directly Contact Host
Request Callback
---
Inclusions
2 Night accommodation in Bir in Triple sharing (Chokling Arthouse)
2 Night accommodation in Shangarh on Triple sharing (Treestays)
2 Night accommodation in Manali on Triple sharing (Snowrange Cottage 3* or Similar)
1 Night accommodation in Kasol
1 Night accommodation in Kheerganga (Camp)
Meals: 8 Breakfasts and 8 Dinners
Trekking Guide for Shangarh/Kheerganga
Bonfire in Shangarh/Kheerganga (7pm – 9pm)
Zip-Lining River Rafting
Exclusive Vehicle dedicated during the entire tour – Tempo traveler, Ertiga or similar
Driver Allowances, toll taxes, parking, state taxes.
Every Friday departure
Batch runs with minimum 4 guests
Exclusions
Any additional expenses such as of personal nature/medical exigency.
Additional accommodation/food costs incurred due to any delayed travel.
Any lunch and other meals not mentioned in Package Inclusions.
Any Airfare/Rail/Bus/Cab fare other than what is mentioned in "Inclusions" or any type of transportation from which is outside the itinerary.
Additional Costs due to Flight Cancellations, Landslides, Roadblocks, and other natural calamities.
Any other services not specified above in inclusions.
**Please note: Incase there is a road blockage due to heavy snow fall, the tempo traveler/car might not be able to travel further. In those cases 4X4 would need to be booked thereon. That would be chargeable and the cost would be split and paid by the guests.
THINGS TO CARRY
1. Wearing layers is the mantra in the mountains. Layers give you maximum protection from all elements. You will need at least 5 warm layers (Insulin layers). You will need at least 1 pair of inner thermals, 2 light fleece layers, 1 light sweater, and 1 padded jacket. Ensure your padded jacket has a hood as well (for winters). A minimum of one pair and a maximum of two pairs of trek pants should suffice for this trek. Wear one pair and carry one just in case it rains/snows. Trek pants with zippered cut offs at the thighs are very suitable for treks. Also, choose quick-dry pants over cotton.
Sunglasses - Sunglasses are to prevent snow blindness. A small overexposure to direct sunlight on snow can lead to snow blindness (about a half hour's exposure). That's because fallen snow is like thousands of mirrors that reflect direct UV rays. So you need sunglasses with UV protection.
Buying Tip: Try getting sunglasses that wrap around instead of those that have openings on the side. Even peripheral UV ray exposure is not a good idea.
2. Sun Cap
3. Synthetic Hand Gloves - Get synthetic hand gloves that have waterproofing on the outside and a padded lining on the inside. If you find the combination difficult to get (not likely), wear a tight-fitting fleece hand glove inside a synthetic hand glove. Hand gloves are mandatory on this trek.
4. Woollen Cap - a woollen head cap that covers your head and ears is absolutely essential.
5. Socks - Apart from three to four pairs of sports socks, take a pair of woolen socks. Sports socks give you cushioning plus warmth. Again the mantra is to wear synthetic socks or at least a synthetic blend. Cotton socks soak in water and sweat. They are very hard to dry. As for woolen socks, they help you to keep warm and snug in the night. If you cannot get woolen socks, wearing two sports socks serves the purpose as well.
6.Power Bank
7. Thermos for water
8. Medication (As per medical conditions if any and is subscribed by a doctor)
9.Extra cover for your electronic gear items/Valuables.
10. Quick Dry Towel/Towel
11. Torch/headlamp
12. A tiffin box with a spoon for packed lunch, we try reduced usage of plastic/paper as much as possible
13. Poncho/Rain Cover
14. Do not leave plastic wrappers(chips,chocolates etc) behind while on Trek and yes! don't forget your "Mask" of course!
---
---
Policy and Terms
AMENDMENTS/CANCELLATION
We understand that plans change sometimes. If you need to cancel/reduce/amend a guaranteed reservation, please do so latest by 12 noon, 30 days prior to arrival, to avoid cancellation charges. 100% non-refundable should there be any cancellation within 30 days of arrival.
Third party Bookings made on non-cancellable/non-amendable packages/rates cannot be canceled/amended. On doing so, the full amount will be treated as the cancellation fee.
If the guest doesn't show up the complete booking will be non-refundable or if they choose to check-out early, one night's room rate, including taxes, will be charged.
No cancellations will be taken over the call or WhatsApp message. Please reply to the email of email confirmation that you have received at the time of booking regarding the cancellation.
There would be no refund provided in case some problems occur due to government orders, harsh weather conditions, protests, landslides, or any other unforeseen circumstances. On the occasion of any such happenings, we have a backup plan ready most of the time and we'll be moving onto that. There are times when we would have to cancel some activities mentioned in the itinerary but it's only due to the reason that we would be bound by a circumstance that is not in our control.
If a trip is called off at the last moment due to a natural calamity/unforeseen circumstances (like rain, snowfall, earthquake, landslides, strike, bandh, etc.) then the participants would be provided with a travel voucher for the same amount that can be used within 365 days of the issuance date for any package worth the same amount. (Subject to availability)
If a trek/trip has to be aborted midway due to a natural calamity/unforeseen circumstances (like rain, snowfall, earthquake, landslides, strike, bandh, etc.). In that case, no refund would be provided.
Tree stays/Third party Hotel/Operator will not bear any expense due to any natural calamity/unforeseen circumstances (like rain, snowfall, earthquake, landslides, strike, bandh, etc.).
Mandatory Document: WAIVER OF LIABILITY, RELEASE OF LIABILITY, AND ASSUMPTION OF RISK AGREEMENT/Undertaking to be signed and submitted by the parents/guardian of guests below 18yrs of age.
Guests are responsible for their own belongings.
Please feel free to connect for any further queries.
Terms and Conditions
IDENTITY PROOF
In keeping with Government regulations, we request all guests (on single/double/triple occupancy) to carry a photo identity to present on check-in. Foreign nationals are required to present their valid passport and visa. Indian nationals can present any government issued photo identity address proof card e.g. driving license, passport, Aadhar card or voter's ID card. PAN Card will not be accepted as the above. Also do keep handy proof of corporate affiliations, if you have made a corporate booking.
NO SMOKING
The Government of India has introduced a 'no smoking' rule for hotels, restaurants and all public places. This means smoking is prohibited in all parts of the campsite except in designated areas.

PAYMENT POLICY
50% payment at the time of Confirmation. Balance payment 24 hours prior to Departure.
Please note that the room/s and the rate will be confirmed subject to availability, at the time of receipt of the advance deposit details.

CHECK-IN/CHECK-OUT POLICY
Our check-in time is 2 pm and our check-out time is 10 am.
Check-in Early/Late, or sleep in and check-out late, we will be happy to oblige however is subject to availability. Both may entail a nominal additional charge.
If the behaviour of any guest is likely to cause distress or harm to them or others, our member of staff or other team members, our on ground Guide/Staff reserve the right to terminate their tour at any time and they will have to make their own arrangements; we will not be liable for any expenses incurred as a result. We will not entertain any claims arising in case such actions are taken by our staff.
The guests are responsible for their belongings. For any loss/damage Travelmite/third party will not be held responsible.
Travelmite shall not be responsible for any delays or alterations in the program or indirectly incurred expenses in cases such as natural hazards, accidents, breakdown of machinery, weather conditions, landslides, political closure, or any untoward incidents.
We do not provide any insurance policy to cover the expenditure on sickness or accidents or losses incurred due to theft or other reasons.
Numerous factors such as weather and road conditions the physical ability of participants etc. may bring alteration in the itinerary. We reserve the right to make necessary changes in the schedule in the interest of safety, comfort and general well-being!
Frequest Questions
What is special about Bir Billing?
Bir is a village located in the west of Joginder Nagar Valley in the state of Himachal Pradesh in northern India. Mostly referred as "Paragliding Capital of India", Bir is also a noted centre for ecotourism, spiritual studies and meditation.
What is the weight limit for Bir Billing?
There is a weight limit for paragliding in Bir Billing and the criteria is that you have to weigh between 15 kgs to 95 kgs.
What is the distance between Bir and Billing?
The 14 km distance from Bir to Billing is actually a road hew out of the rock face in 1962. The distance can only be covered either by foot or a jeep.
How long is paragliding in Bir Billing?
Paragliding is open in Bir Billing along with other adventure activities. Flight time of Paragliding is 15 to 20 minutes. Climate is cold, with temperatures from 5 to 25 degrees centigrade in winter and 25 to 30 centigrade in the summer season. Launch site of paragliding at 8020 feet from sea level.
What is the best time to do paragliding?
Generally, any time of the day is a good time to fly. Nevertheless, we recommend starting in the morning. The best time of the day to fly during autumn and winter would be between 10:30 am. and 17:00 pm.
Is there snowfall in Bir Billing?
Bir Billing is located at the altitude of 5000 feets (Bir) and 8000 feets (Billing) from sea level. Bir experience very low snowfall and Billing experience heavy snow fall sometime 3-4 feet snow fall happens. And trek beyond Billing can also experience very heavy snowfall.
Things to do in Bir Billing?
Paragliding, Camping, Trekking, Hang Gliding, Mountain Biking, Shopping at Bir Bazaar, Walking by Bir River, Travelling by Toy Train, Visiting Bangoru Waterfall, Deer Park Institute, Experience Spa With Arya Marga, Explore the Cafes of Bir, Worship at Chokling Monastery and many more.
What is the climate of Shangarh?
The average temperature in the year is around 20° C. During the summer season, it can go up as far as 35° C and down to 0° C in the winter season.
Which station is near to Shangarh?
The nearest railway station is the Joginder Nagar Railway Station, approximately 120 km from Shangarh.
What is the altitude of Shangarh Valley?
Shangarh village is located in the Sainj valley of Kullu district in Himachal Pradesh at an altitude of 6900 ft.
What are the nearby tourist attaraction in Shangarh Valley?
1) Visit Shangarh Meadow
2) Barshangarh Waterfall
3) Raila Fort and Raila Waterfall
4) Enjoy the sunrise and sunset of Shangarh
5) Stroll through The village
6) Indulge in bird watching visit local temples
What is so special about Manali?
It is a rustic enclave known for its cool climate and snow-capped mountains, offering respite to tourists escaping scorching heat of the plains. The tourism industry in Manali started booming only in the early 20th century, mainly because of its natural bounties and salubrious climate.
Which month is suitable for Manali?
Peak Season – Temperatures range from 10°C to 25°C in the peak season. This is between the months of March to June. This is the best time to satiate your curiosity and engage in some sightseeing and adventure activities such as paragliding and trekking.
Which month snow is heavy in Manali?
December end to January is the time when you can enjoy snowfall and the spectacular scenic white views of the surrounding mountains, making it a favourite with the honeymooners.
What is the climate of Manali?
Manali features a subtropical highland climate (Cfb) with warm summers, relatively cold winters, and a high diurnal temperature variation.
Is Manali a safe tourist spot?
Yes, Manali is definitely a safe place to travel with family.
What different sports can you participate in in Manali?
Solang Valley, 14 KM from Manali, offers various adventure sports and activities like gondola car, amateur skiing, snow scooter, zorbing, paragliding, and helicopter rides. The winters in Solang are extremely fun with all kinds of winter sports on offer.
What are the other tourist places near Manali?
Solang Valley, Hampta Pass, Sethan, Bhrigu Lake, Deo Tibba, Gulaba, Naggar, Marhi, Patalsu Peak, Kullu, Great Himalayan National Park, Rohtang Pass, Parvati Valley, Kasol and many more.
What is the height of Manali from sea level?
Manali, at the northern end of the Kullu Valley in Himachal Pradesh, is a hill station at a height of 2,050 m (6,398 ft) in the Himalayas.
Which month is best for Kasol?
The best time to visit Kasol is during summer that is the months from March to June. Nature is at its best during this time. You can even camp outdoors and gaze at the clear night sky scattered with twinkling stars.
Which river flows in Kasol?
Parvati river flowing in sweeping meanders, Kasol.
Which mountain range is visible from Kasol?
Himalayan mountains as seen from Kasol.
Does landslides happen in Kasol?
It is best to avoid the place during monsoon season altogether, owing to the numerous risks and dangers that it entails. It is prone to sudden landslides, roadblocks, cloudbursts, and floods, making it a very risky ordeal.
Is Kasol trek difficult?
Apart from the 1 km steep ascent near Kutla Village, the trail mostly easy and even. Apple orchard, the scenic Kutla Village, Tosh River, and a wonderful looking Buddhaban campsite make the highlights of this short trek from Tosh village near Kasol.
What are the nearby attractions in Kasol?
Famous places to visit in Kasol are Kheerganga, Manikaran Sahib Gurudwara, Tosh village, and Parvati River.
Nearest airport to Manali?
The nearest airport to Manali is the Kullu-Manali Airport in Bhuntar.
What is special about Kheerganga?
Kheerganga is popular for its hot water spring even during heavy snowfall and bathing in it is an experience you will definitely cherish.
What is the difficulty level of Kheerganga trek?
Kheerganga Trek Height is around 2,956 metres above the sea level, the difficulty of the trek ranges from easy to moderate, making it doable for both beginners as well as experienced trekkers.
Which month is best for Kheerganga trek?
April to June are the best time to visit Kheerganga.
Which river is in Kheerganga?
Kheerganga or Kheer Ganga as the name suggest is Ganga River ( the Ganges River) as White as a Kheer (an Indian sweet dish made from milk and Rice)
What is the room sharing basis?
Our rooms are on double, triple, and quad sharing basis. (Offers are subject to availability.)
Can you customize a trip?
YES, If you want us to design a customized itinerary for you and your family/friends, reach out to us at [email protected] or Call us at 8010000205.
More From TravelMite
From [[price.price | number:0]]/ per person
From [[event.price | number:0]]/ per person
Free
[[ batch.startdate|date]] [[batch.soldout ? ' (Soldout)':'']]