Gangabal Twin Lakes Trek
Adventure And Sports
Photography
Lakeside Camping
Travel & Work
Himalayan Treks
Local Treks
Camping
Wellness
What's This About?
Nature has kept its best secrets in Kashmir. With the mystic views, gurgling rivers, breathtaking aura, sounds of nature, and hospitable residents, Kashmir invites everyone to its land. It is also a trekkers' paradise. Gangabal Twin Lakes trek is an offbeat and peaceful trek starting from Naranag. In this panoramic land, you will find peace in its utmost simplicity. The trees and farms emanate a vibe that is too fresh to ignore; you will feel a sense of belongingness in the air. You will witness colorful farms tended by men and women. You will cross the Sindh river and keep on getting away from the crowded places into the peaceful hamlet Naranag - It is a Gujjar village containing just 100 houses.  The Gangabal Twin Lakes trek takes an offbeat path through Pine forests, Nundkol Lake, and Gangabal Lake. Also known as Harmukt Ganga, the Gangabal lake holds religious significance to the Kashmiri Pandits and is considered the 'Haridwar of Kashmir'. It is fed by glaciers on Mount Harmukh, precipitation, and spring. Being 2.7 km in length and 1 km in width, it feeds lake Nundkol further, which in turn empties into river Sindh. With that being said, Plan the Unplanned team invites you on a 4-day off-the-track trek. Check out the itinerary and book your next slot.
---
Highlights
Trip Highlights

Firstly, exploration and acclimatization in Naranag;
Secondly, trekking amidst Pine forest and reaching Trunkhol via Butsheri Top opens onto a beautiful Trunkhol meadow.
Thirdly, trekking to memorable sites: Nundkol Lake and Gangabal Lake.
Fourthly, meeting Gujjars (people originally from Central Asia who settled in Gujarat in India) and talking to them.
Photography amidst natural setting.
What's Included?
- Accommodation in tents/homestays on twin sharing basis
- Meals – All meals from dinner at Sonamarg on Day 1 to lunch at Naranag on Day 4 are included.
- Camping Charges ( All permission and Permits )
- Trekking Equipment – Sleeping bags, Sleeping Mattresses, Toilet Tents & Kitchen Tents.
- Staff – Trek Leaders, Cooks, and Helpers
- Safety equipment – First Aid Kit, Oxygen Cylinders, etc
What's Excluded?
- Accommodation at Srinagar
- Transportation to and fro from Srinagar – Additional ( Rs 1000 – 1200/person would be charged )
- Offloading Charges – Rs 2000/person in case you wish to offload for the entire duration of the trek
- Travel Insurance or any kind of insurance
- Any kind of personal expenses
- Any expenses arising due to unforeseen contingencies landslides, curfew, government order, or natural disasters.
Day 1
Day 1: Srinagar to Sonmarg
We will start our journey to Sonamarg from Srinagar. Trek Leaders will give a brief of the whole trip. Srinagar lies at the height of 1,585 m and Sonamarg at 2,377 m from sea level. It's almost a 3 hours journey.

At Sonamarg, we will stay for the night. Day 1 is for acclimatization; hence, walk around, enjoy the weather, make friends, have a good meal, and gear up for the next day.
---
Day 2
Day 2: Sonmarg to Nichnai
From Sonamarg, we will go to Nichnai. But, first, have a healthy breakfast that the Plan the Unplanned team would provide and get ready for trekking for 9 km in around 7 hours: This includes 3.5 hours of steep ascent, 1 hour of descent, and finally gentle climb for 2.5 hours to Nichnai at an altitude of 3,505 m.

It sounds too much, but the panoramic 360-degree views of mountains from the Valley of Nichnai via a famous tabletop will make it easier for you.

On the way, you will see Thajwas mountain range and Bear valley. Interestingly, Thajwas valley is also known as the 'Valley of Wildflowers'. Walking on the green grass amidst the Maples is an experience in itself. Set up your camp here with the help of trek leaders and enjoy the company of nature.
---
Day 3
Day 3: Nichnai to Kishansar and Vishansar Valley
We will start from Nichnai to Kishansar and Vishansar Valley. It is at a height of 3,650 m, and it will take almost 5.5 hours to climb 13 km gradually. This valley is home to two gorgeous lakes. You can sit here for a while; dip your feet in the pristine greenish-blue water; lose yourself for a while and process the colors of trout fish that are floating peacefully in the lake; watch different flowers by the side of the lake.

Both of these lakes have a religious significance, and they drain themselves in the Kishanganga River that runs through the Gurez Valley.
---
Day 4
Day 4: Gadsar Valley via Gadsar Pass
From Nichnai Valley, we will cross the Gadsar Pass to finally reach Gadsar Valley at 4,200 m by trekking for around 14 km in 6 hours. From here, you can get a birds-eye view of both the Kishansar and Vishansar lakes. It's a breathtaking view from there. As you will absorb that view, you will soon get captivated by the long wavy meadows.

The Gadsar lake's water is considered to have healing powers. If you believe in such things, you are open to bless yourself.
---
Day 5
Day 5: Coming down to Satsar Valley
From the fifth day onwards, it's a much more relaxing descent with mild ascents and descents. The trail is a bit challenging, with some deep craters on the way. From Gadsar, we will cover vast meadows with mesmerizing views of mountains and reach Satsar valley to finally come down at 3,600 m by covering 12 km in 5 hours.

Finally, you will reach the valley. It is the valley with the most lakes in the area. Set up your campsite and rest for the day.
---
Day 6
Day 6: Visiting Gangabal and Nundkul Lakes at the foot of Harmukh
Be vigilant during the first half an hour. It's a steep climb with a boulder section. Via the Zajibal pass, we will go to Gangabal Valley, where twin lakes are silently waiting for you. The pass cuts Satsar Valley and Gangbal Valley. A small climb, then a descent, and a stream crossing leads to Nundkol Lake lying at the foot of Harmukh. Gangbal Lake is at a distance of 20 minutes from Nundkol Lake. You can reach it by crossing the stream: be wary of the flow and consult with the trek leads before taking steps. Both lakes are famous for Trout fishing.

Till now, we have come down to 3,585 m by covering 9 km in 5 hours. So rest for the day and settle yourself in Gangbal.
---
Day 7
Day 7: Descent to Naranag
This is the last day of the trek; so, the excitement to end the whole tour on a good note must be in the mood. From the Gangabal campsite, walk down along the stream. Look back from time to time; you will see that Harmukh Peak looks fantastic. Come to Naranag at 2,271 m. If the time permits, you can also go around and cover the ruins of ancient temples.

Then give us a chance to say goodbye nicely. We are sure that these seven days give you the best memories. Plan the Unplanned team is always happy to see you again; Check out our other itineraries and call us soon. We will wait for your message. Till then, take care and rejoice.
---
Important Notes
Things To Carry
Trekking Shoes ( Do not carry sneakers/ sports shoes. Carry shoes that has good grip and ankle support)
Backpack (40 -60 litres): A backpack with sturdy straps and a supporting frame. Rain cover for a backpack is essential.
Daypack 20 litres: On the day of the summit, you'll need a smaller backpack to carry water, snacks and your medical kit. Bring a foldable backpack.
Layers/Warm Clothes/Thermals
Trek Pants/T-shirts/Undergarments as per your convenience. Carry the actual number required and stay light
Sunglasses, Suncap, sunscreen.
Hand gloves, socks 2 pairs and woollen socks
Headlamp/LED Torch is mandatory
Trekking Pole
Poncho/Raincoat
Cutlery: Carry a spoon, coffee mug and a lunch box. ( Mandatory )
Personal Medikit
Toiletries: moisturiser, light towel, lip balm, toilet paper, toothbrush, toothpaste, hand sanitiser. Do not carry wet wipes.
One 1 litre water bottle.
Plastic covers: carry a few extra plastic bags for wet clothes. Make sure you take them back and not litter the mountains.
Enable Ginger
Cannot connect to Ginger Check your internet connection
or reload the browser
Disable in this text field
Rephrase
Rephrase current sentence
Edit in Ginger
×
Additional Information
Covid Guideline:
In Jammu & Kashmir, IndiGo flies to Jammu, Srinagar.
Health Screening:
Srinagar
All passengers arriving into Srinagar are advised to be in possession of negative RT-PCR report of not earlier than 72 hours from an ICMR approved laboratory. Passengers not in possession of negative RT-PCR report shall be required to undergo RAT test upon arrival free of cost.
The above is not applicable for Defense Personnel arriving into the city of Srinagar
Jammu
RT-PCR test is mandatory for all passengers, except for the Defense Personnel arriving to join duty.
Quarantine:
No institutional quarantine now. Pax if tested positive will be sent for 14 days home quarantine.
Please visit State Government's website for detailed Quarantine Regulations.
Passenger Obligation:
Passenger is required to fill up ICMR Health form on arrival
Passenger is required to undergo COVID-19 Test at the Airport
All passengers must download Aarogya Setu App.
Airlines Obligation
Inform passenger that there will be mandatory test on arrival if not in possession of negative RT-PCR report and quarantine if found positive.
Deplane passengers from the rear of the aircraft.
Enable GingerCannot connect to Ginger Check your internet connection
or reload the browserDisable in this text fieldRephraseRephrase current sentenceEdit in Ginger×
Additional Information
How many lakes do you see on the Kashmir Great Lakes Trek?




There are as many as eleven lakes on the trek. But, to cover all these lakes, you will possibly have to stay for more than seven days.




Is it safe to trek in Kashmir?




Yes, it is mostly safe to trek in Kashmir. But at other times, like other places, it might get a little complicated. So here are some pointers to keep in mind when you are travelling from Srinagar:

If you plan to stay overnight in Srinagar, stay in touristy areas like Dal Lake or Lal Chowk.

In general, try to mix up with the crowd in terms of language, cultures and dressing.

Get a guide or travel with an agency. They mostly know about the place in and out.




Can the trek be done solo or without a guide?
The trail is well-marked from Sonamarg to Naranag. Nomadic shepherds will give you directions on the way. Just go prepared with a trekking permit, food and your tent.
When is the best time to go to the Kashmir Great Lakes Trek?
July to September: This is the time of moderate climatic conditions. In all other seasons, the trails of Kashmir are covered in snow.
What is the temperature at the Kashmir Great Lakes Trek?
During the daytime, the temperature can go up to 20 degrees, and at night, it can drop to 3 degrees. Therefore, make sure you carry adequate warm and light clothes.
How long is the Kashmir Great Lakes Trek?
Approximately 80 km. You will cover the whole trek in 7 days.
What is the level of fitness required to do the Kashmir Great Lakes trek easily?
The trek is a moderate one. There are steep paths, rocky terrain, slippery stretches, steep climbs, and straight sections of gradual ascend. To do this trek at ease, start with jogging/cycling every day; take stairs whenever you can; get acquainted with breathing exercises.
Enable Ginger
Cannot connect to Ginger Check your internet connection
or reload the browser
Disable in this text field
Rephrase
Rephrase current sentence
Edit in Ginger
×
About Your Hosts
Plan The Unplanned
What's life without adventure? Isn't the real purpose of life to travel, to experience new places, and witness the sunrise from new mountaintops?

This thought is what united Jatin and Tarun over a cup of chai, in spite of being from two unrelated backgrounds (CA and IT). They knew each other since the time Jatin was helping Tarun learn the ways of the wilderness through weekend treks and outings with another traveling group. Their love for traveling and trekking together motivated them to start something of their own. Thus was born "Plan The Unplanned", where travel goals come true. Under the Companies Act, Plan The Unplanned is incorporated as Unplanned Journeys Private Limited

They started their journey on unsteady ground, much like any other company, but they shared an infatuation for travel and adventure with their customers, which amplified their determination, and thus, Plan the Unplanned family keeps getting bigger every day!

Just about any travel idea can come alive with Plan The Unplanned…treks, adventure activities like rock climbing, kayaking, rafting, backpacking trips across the country, cultural outings, photo walks; everything that fellow travelers need, to explore the great outdoors together.

Well now that the wanderlust has kicked in and you can already see a vacation in your nearest future, here's what we have to offer!
Book Now
Book an upcoming batch
---
[[selectedBatch.startdate|date]] to [[selectedBatch.enddate|date]]
[[selectedBatch.starttime|date:'shortTime']]
to [[selectedBatch.endtime|date:'shortTime']]
[[selectedBatch.comment]]
[[price.attribute]] : [[price.price | number:0]] /- per person
[[price.attribute]] : [[price.price | number:0]] /- per person
[[selectedBatch.price | number:0]]/- per person
[[instance.price | number:0]]/- per person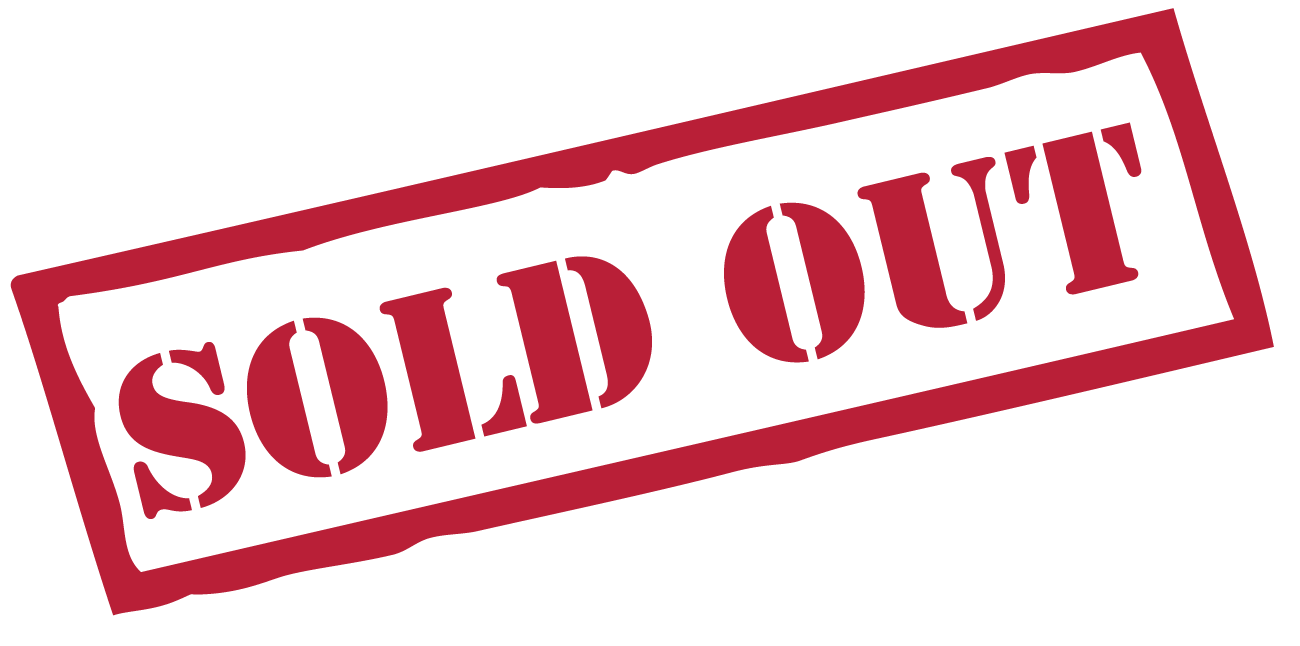 ---
Got Questions ?
Been Here, Post A Review:
---
More From Plan The Unplanned
---
[[ event.name ]] (Soldout)
[[price.price | number:0]]/- [[event.duration ? " | "+event.duration:""]]
[[event.price | number:0]]/- [[event.price_striked]][[event.duration ? " | "+event.duration:""]]
Free [[event.duration ? " | "+event.duration:""]]
[[ batch.startdate|date]] [[batch.soldout ? ' (Soldout)':'']] , Available Seats: [[ batch.batch_size-batch.numberofbookings-batch.numberofbookings_from_host ]] No Upcoming Batches Show All