Gokarna-Murdeshwar (4N/5D)
Gokarna & Murdeshwar, Karnataka
Verified Host
Logout's Trusted
Traveler's Choice
---
All About It
The Uttar Kannada coast has always been a great place to lead a relaxed, slow-paced life.
Back-Pack-Go! Gokarna-Murdeshwar is the best way to experience the best of the best. From the exhilarating scuba diving in the Arabian Sea to the lazy beachside cafés that have driven people to these calm coasts for decades, we're going to do it all. This is the perfect getaway from the city, dare we say this ourselves.
Highlights
-Scuba diving and snorkeling at Murdeshwar
-Explore Yana caves
-Beach-hopping at Gokarna
-Dolphin spotting boat ride
-Visit to a secret beach
Who should attend?
-There isn't an age restriction on any of our experiences, everyone is welcome. However, the average Vagabond customer is anywhere between 20 – 32 years old. The experiences involve a good amount of time spent with the group. Depending on what experience you're opting for, there could be a lot of walking and physical exertion
-It's important to understand that most of our experiences include very rustic accommodation and not a luxurious means of transport. These may be basic in their facilities, but the hospitality is homely and comforting. If you're someone who doesn't like compromising on your comforts while travelling, this experience may not be very enjoyable
-Most of our trips have a healthy number of solo travellers. We encourage you to join us solo, especially if you're tired of waiting on your friends. We promise you'll return with many more
-We try our best to be responsible travellers. Everyone is welcome to explore with us, but we pay utmost importance to cleanliness on all our experiences. We encourage you to #LeaveNoTrace behind while you discover the beauty of the outdoors
-It's important to understand that in a limited amount of time, only a limited amount of experiences can be had. We like to cover a few places in-depth rather than just ticking off a long list of things to do and places to go. However, if you are that kind of traveller, on almost all trips you can feel free to wander by yourself to places of your interest
-At a Vagabond Experience, it's important to stay open-minded and positive when things don't go as per plan. The essence of travelling in a group is being able to help each other out when in need. The weather could go bad, and plans could get altered. In such situations, we urge you to have faith in your group leader to make the most informed decision for the group.
Day 1: Bye-bye Mumbai
Say goodbye to your city selves for a few days as you board the AC bus from Mumbai. Our bus will take the fastest route out of the rat race and into the beautiful Konkan coast of Murdeshwar.
Travel:
13 hrs bus (Mumbai - Murdeshwar)

Day 2: Finding Nemo LIVE
We will reach Murdeshwar in the early hours of the morning. We head straight to the West Coast Adventures HQ—one of the finest scuba schools in the country.
We freshen up, and try on our scuba gear to make sure everything fits alright. After a thorough check and basic diving instructions we'll grab ourselves some breakfast on the way to the white sands of Murdeshwar beach.
We will spend most of the day on the boat. There will be a bunch of light snacks and bottled water available on the boat. We'll make our way deep into the Arabian Sea and stop by the beautiful heart-shaped Netrani Island.
Be prepared to be blown away by the wondrous world that exists underwater. After an exhilarating day of diving, we'll head back to the coast. Get changed and prepare for a lovely sunset by the Murdeshwar Temple before we board our private vehicles to Gokarna.
We will check-in to our Swiss army tents by the sea at the isolated and calm Belekan beach. Spend the night discussing your diving experience and looking at the beautiful countryside skies.
Travel:
3 hrs boat (Murdeshwar - Netrani Island - Murdeshwar)
2 hrs private transport (Murdeshwar - Belekan)
Day 3: From Yana Del Rey to the Beach Boys
We start our first day in paradise. Get a good taste of some fine local cuisine and get ready to explore the mythical and mysterious caves at Yana. While the stories about the place have immortalised it in mythology, the strange limestone structures in the middle of the Western Ghats are a sight to behold in themselves.
From there, our bus will set course towards the horizon. We'll make a pit stop to refuel the bus and ourselves. The beach we visit is rarely visited by most tourists. The plan is to have a chill evening at the beach. Wanna bring a beach mat and lay back? Do it. Wanna build sand castles and forts? Do it. Wanna take a walk in the sand or go for a swim? You go for it gurrll!
There's a great power in sunsets. Especially, when you witness them away from the crowds and the noise of the world.
We head back to Belekan for dinner and a quiet night by the sea.
Travel:
1.5 hrs private transport (Belekan - Yana)
1.5 hrs private transport (Yana - Secret Beach)
1 hr private transport (Secret Beach - Belekan)

Day 4: 99 Beaches, But a Problem Ain't One
Good morning! It's your final day in Gokarna. We start our day's adventures with a beach-hopping boat ride. Catch a glimpse of the historic beaches of Gokarna that have been a popular stop on the original Hippie Trail across the west coast. If fortune favours us, we will be able to spot some Indian Humpback Dolphins on a fishing trip.
We alight from the boats on one of the beaches and get a meal at one of the many cool beachside cafes. After a great meal to wrap up the weekend, we'll explore the quaint markets of Gokarna on foot. This is a great place to pick up locally-grown spices.
We take rickshaws to the boarding point for the return journey home. Say your 'Goodbye's and 'Until we meet again's to the sunny beaches and the gorgeous Uttar Kannada landscapes.
We'll board our AC bus early in the evening.
Travel:
1 hr boat ride (Belekan - Om - Kudle)
45 mins private transport (Belekan - Madangeri bus stop)

Day 5: (Terminator Voice) You'll Be Back
The bus will arrive in Mumbai/Pune early in the morning and throw you back into your regular lives—back to work with a new feather in your hat, and fully charged batteries to take on the world.
Travel:
13 hrs bus (Gokarna - Mumbai/Pune)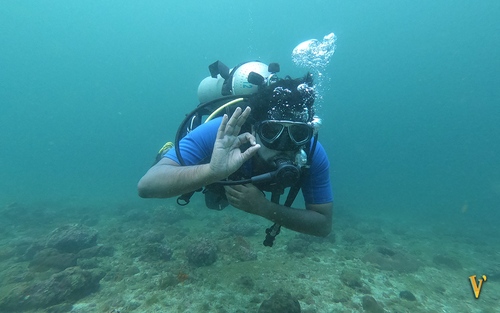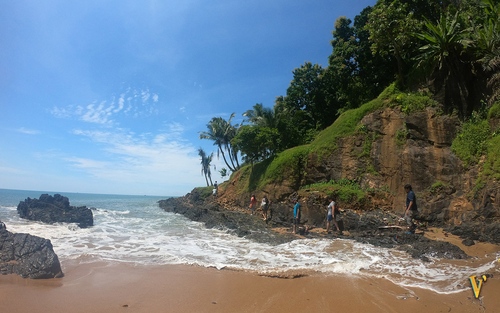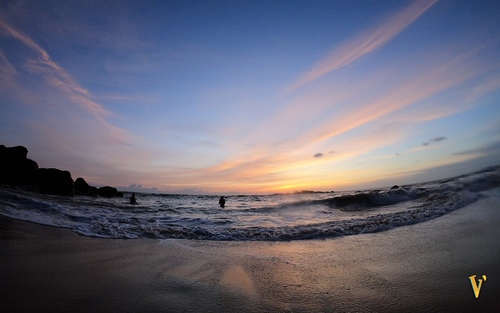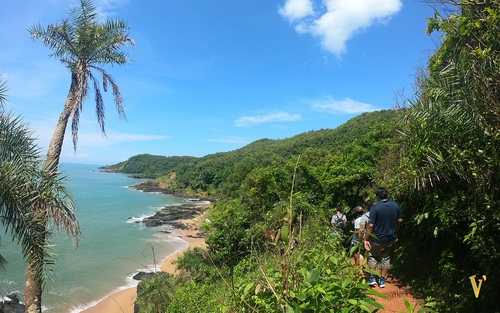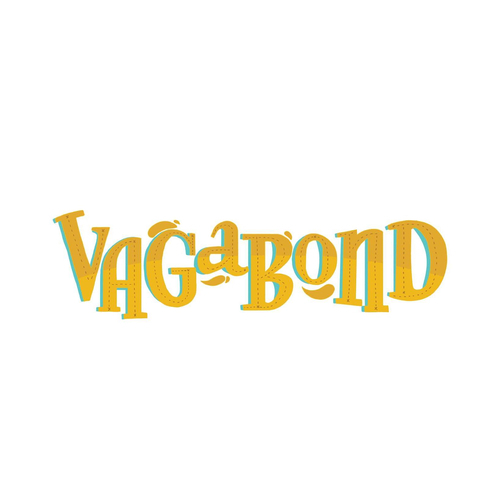 Hosted by
Vagabond Experiences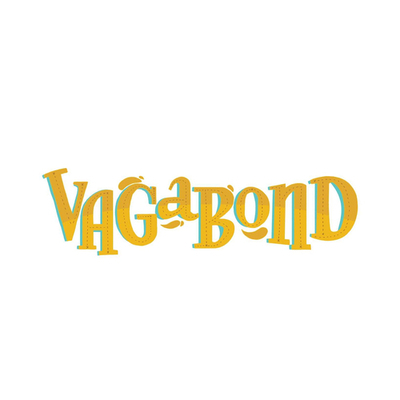 Verified Host
Logout's Trusted
Traveler's Choice
Vagabond started out as a project by four friends with a disdain for the ordinary. The idea was simple; take people out of their comfort zones. Not like Roadies, but just enough to bond them together through beautiful and authentic experiences. Happiness, as they say, is only real when shared. And share we did. The company was founded in 2014. As fresh Bachelor of Arts degree holders, companies were lining up to hire us fine gentlemen; we're kidding. Fueled by entrepreneurial zeal, we started with small events in the city like heritage walks through Bombay's old quarters. As musicians and travellers ourselves, we decided to marry these two loves of our lives. That is how the idea for the first Fields of Sound™ came about. Since then, it has only been onward and upwards for us. Since 2014, we've made friends like family through our journey. Our little 'Vaga'-Fam. It's safe to say, it's been quite an adventure. One we would like you to join :)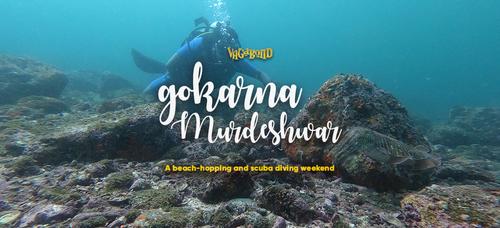 ---
---
Need Help? Directly Contact Host
Request Callback
---
Inclusions
-AC bus Mumbai/Pune to Murdeshwar and Gokarna to Mumbai/Pune
-All internal transport (as per itinerary)
-3 breakfasts (days 2, 3, 4)
-Boat ride to Netrani Island
-Snorkeling at Netrani Island (life jackets and snorkeling gear included)
-Dry snacks and bottled water on the boat going to Netrani Island
-Dolphin-spotting and beach-hopping boat ride at Gokarna
-Accommodation in Swiss tent rooms with attached toilets (4 pax per room)
-All activities and entries to places as per itinerary
-All guide and local expertise charges
-First-aid assistance
-Assistance by Vagabond EMs
Exclusions
-Scuba diving at the additional discounted cost of ₹2,000
-Dinner and lunch on all days
THINGS TO CARRY
-Extra pair of clothes
-Cap/Sunglasses
-Government photo ID
-Toiletries (towel, soap, toothbrush, sunscreen, toothpaste, etc)
-Insect repellent (spray/cream)
-Reusable water bottle
-Reusable plastic bags for wet clothes
-Personal medication (eg. inhaler)
-Slippers
-Sturdy footwear (for the beach trail)
-Beach mat (optional)
-Liquid cash
---
HOW TO REACH
Bombay: Borivali (E), Andheri (E), Santacruz (E), Chunabhatti, Vashi
Pune: Wakad (Hinjewadi, Katraj/Nawale bridge)
Bombay pickups will be between 3 pm - 7 pm on Day 1
Pune pickups will be between 9 pm - 11 pm on Day 1
For those who want to join us at Murdeshwar directly, book the 'Ex-Murdeshwar' ticket option (not applicable in April) and meet us at Murdeshwar bus stop at 8 am on Day 2. Reach out to us if you have any queries.
---
Policy and Terms
-21 days prior to the date of departure: Rs 2,000 will be deducted
-Between 20 days and 14 days prior to the date of departure: Rs 6,000 will be deducted
-Between 13 days and 7 days prior to the date of departure: Rs 10,000 will be deducted
-6 days to the date of departure: No refund
(Please refer to the further Terms and Conditions mentioned in the footer of the website)
Terms and Conditions
-All timings and activities are subject to weather, group size, capabilities of participants, etc.
-Vagabond holds the right to cancel the event due to unforeseen circumstances (for eg. unfavourable weather)
-By registering for this trip, you agree to have read through and abide by the Vagabond Terms & Conditions mentioned in the footer.
Frequest Questions
Q: What's the diving scene?
A: The diving offered in this experience will be conducted by trained professionals from West Coast Adventures. This is the best way to get an introduction to the world of diving. We will participate in what is known as a TryDive. Every participant will be accompanied by one personal dive instructor. The dive will be offered at a reduced cost of just ₹2,000 (not included) for all the participants who are interested. If you are not planning on scuba diving, you can still explore the abundant marine life by snorkeling (included in the cost) near the diving site. How will this work? Get diving gear and equipment checked and fitted at the dive centre after breakfast. Get on the 1.5-hour boat ride to Netrani Island. On the way there the Instructor will talk about Boat Safety, Dive Safety, Scuba Equipment, and Exercises. While you are on the boat you will wear the gear and see how it works. Once we reach the dive location you will enter the water with the assistance of your instructor and practice the exercises on the surface of the water Do the TryDive session guided by professionals from one of India's finest Dive Schools. (Dive time: 30-40 minutes) Snacks and bottled water will be provided on the boat. Return to the dive centre by about 4:00 pm. Important Notes: -Scuba diving is an adventure activity. Please bear in mind that it is required for participants to be in good physical and medical condition. You will be required to fill out a medical fitness questionnaire, based on which you will be evaluated by the diving instructor. -If you have any doubts about your fitness, please allow us to help clear any doubts. We will put you in touch with the instructors directly. -This is a one-on-one experience—one instructor per individual. The instructor will take you on a guided tour by holding your tank and showing you the beautiful life underwater. The dive time is for 30 minutes to a maximum depth of 12 meters/30 feet. -We recommend eating light before the dive to avoid feeling uncomfortable due to the boat's movement. Keep in mind that there will be snacks and water provided on the boat. -The dress code for the dive would be comfortable beachwear (t-shirt & short pants, feel free to wear full-length pants or anything that can get wet) Included in the price: -Dive equipment rental and dive instructors -30-45 min guided dive -Action camera footage Who will be conducting the scuba diving session? -We're happy to partner with West Coast Adventures for this leg of our experience. With an experienced team of professionals and a strong commitment towards safety, West Coast Adventures are the go-to guys for diving in 5 locations across the coast. Find out more about them here: www.westcoastadventures.in
Q: Why are we doing this on a Thursday?
A: Diving at Murudeshwar has become quite popular in the recent past. This has resulted in weekends becoming a crazy tourist frenzy in the waters. We would like to avoid that scene.
Q: Will there be network coverage in Murdeshwar and Gokarna?
A: Most of the places we will be at will have good mobile reception.
Q: What will the weather be like when we visit?
A: The weather will be hot during the day (around 35°) and cool at night (around 23°). Please make sure you carry sunscreen and caps/sunglasses.
Q: What will the accommodation be like?
A: -This is a budget backpacking trip. We will be staying in a campsite by the beach that comfortably accommodates 4 people in a swiss canvas tent. There will be an attached bathroom with a western toilet. -Each tent has 2 twin-sharing beds. We will do our best to room you with your friends or same-gendered co-traveller. But since this a backpacking trip with quad sharing rooms, you could possibly be roomed with travellers of the opposite gender on different beds.
Q: What kind of food options would be available on the trip?
A: Most local eateries serve delicious home-made style South Indian food. Gokarna is also home to several cafes and restaurants that serve Israeli and continental food.
Q: Can I join the trip directly at Murudeshwar?
A: If you're not from Bombay or Pune, feel free to book the 'Ex-Murdeshwar' ticket (not applicable in April). We expect you to meet us in Murdeshwar on day 2 by 08:00 am latest. Feel free to give us a call to discuss the logistics of this.
Q: Can I get a room for just 2 people?
A: Yes, that would be possible at an additional cost. Please contact us to confirm the availability of a twin-sharing room.
Q: Are there washrooms on the boats during the dive?
A: We have ensured that the boat we take in Murudeshwar to go snorkeling and diving has an attached western toilet since we'll be spending approximately 5 hours at sea. The motor boat we board for the beach hopping and dolphin sighting in Gokarna doesn't have a toilet as it is only an hour-long boat ride with stops on different beaches.
Q: Why choose Vagabond?
A: Years of experience: We've been leading trips around the country since 2014. Our time in this field has helped us learn things about places and people that would not be possible without the amount of experience we have. This knowledge about the destination contributes to a more wholesome and enriching group experience. Footfall: Since our inception, we've led more than 4,500 people on treks, backpacking trips, camps, and outdoor experiences. Be rest assured, we've dealt with all kinds of people. Safety first: Given the time we've spent in the travel field, we know and believe in the importance of safety. All our Experience Managers are first-aid certified, and carry a well-equipped first-aid kit on every trip. Solo / female traveller friendly: Over the years we have noticed a trend in the increasing number of solo and female travellers on our trips. Many of our trips end up having a good amount of solo female travellers. Group size: We've come to realize that taking large groups of people compromises on an intimate interpersonal experience. Thus, our trips are led with a fairly small group of travellers who find it easier to get to know each other over the course of the trip. No discrimination: At Vagabond, we believe that your age, social class, gender or sexual orientation shouldn't determine if you're allowed on a trip or not. Anyone and everyone should feel safe and welcome to experience and explore new places. Flexible itinerary: On a Vagabond experience, you're free to stray away from our scheduled itinerary and explore the place on your own. You do you. We're not your travel guides. We're here to facilitate a better understanding of the location and help you experience it in your own comfort zone. Mindfulness to nature: Over the years we've seen the places we visit turn filthier and less pristine. We don't want to contribute to that any further. At a Vagabond experience, we encourage you to reduce your waste and leave the place cleaner than it was. Check out #LeaveNoTrace In-depth research: We're not a tour & travel agency. Every experience we offer you has been researched and experienced firsthand by our core members. We visit the locations ourselves and curate an experience that we believe to be in sync with our ideologies.
More From Vagabond Experiences
From [[price.price | number:0]]/ per person
From [[event.price | number:0]]/ per person
Free
[[ batch.startdate|date]] [[batch.soldout ? ' (Soldout)':'']]