HAMPTA PASS FROM MANALI
Hampta Pass
Verified Host
Logout's Trusted
Traveler's Choice
---
All About It
5 Days 4 Nights
50 Slots
Difficulty - Easy Moderate
For 10+ years
Best Season - Spring (Feb, March, April) Summer (May, June, July)
Seated at an altitude of 4270 m (14065 ft) on the Pir Panjal range in the Himalayas lies one amongst the most ancient treks - The Hampta Pass trek. On one side is the lush green valley of Kullu — with forests, grasslands, and flowers blooming on the side of your trail. On the other is the almost arid, stark landscape of Lahaul, with barren mountains and almost no vegetation

Standing on the top of the pass, what's ahead and behind are two different worlds. It changes in a matter of minutes. For trekkers, crossing the Hampta Pass (even without the scenery changes) is a great story of adventure. They will love the nervous excitement of climbing to the pass over many ledges, almost appearing to get to the pass.
Who should attend?
Hampta is known for its high altitude grasslands which you will cross on you trekking journey up to the highest point. Sometimes these patches of free and open land are used for the camping by the trekkers.The Hampta Pass trek in June is one of the best times to complete this trek. Considering the immense volume of snow and the sheer natural beauty, it is a must-do trek in June. Anyone with a little bit of daily excercise can join us on this exiciting journey to Hampta Pass.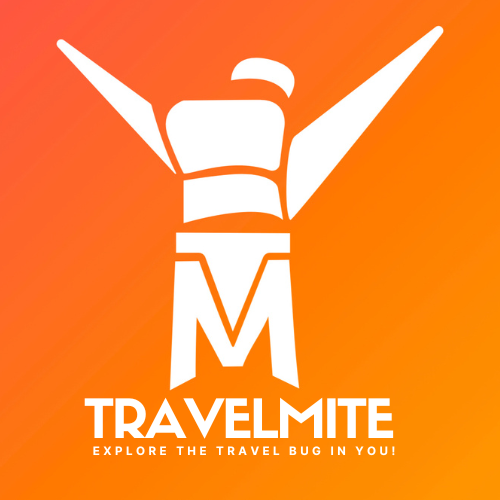 Hosted by
TravelMite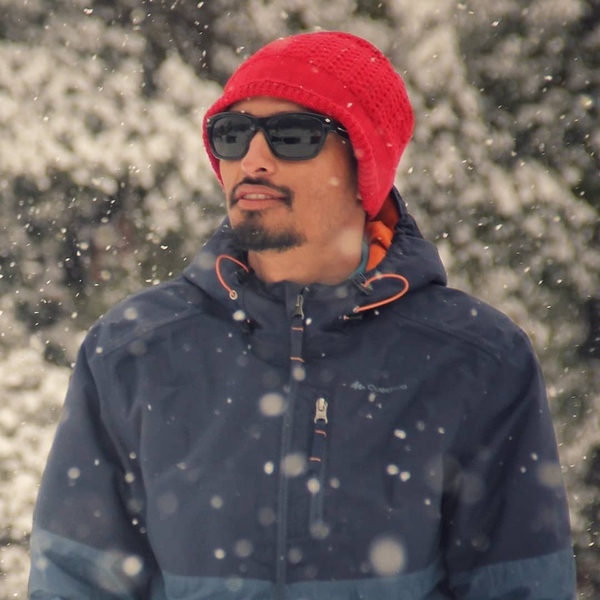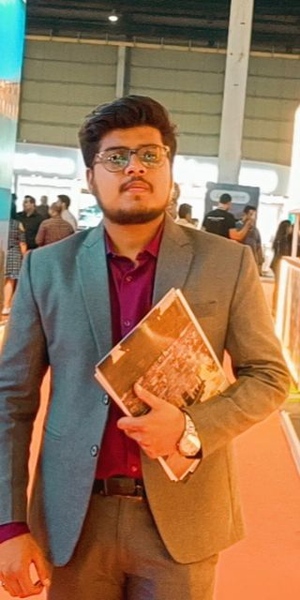 Verified Host
Logout's Trusted
Traveler's Choice
We are excited to introduce our organisation TravelMite Outdoors (TravelMite), which is specialised in organising experience based Treks and Accommodation to Uttarakhand in India. We have been in the Industry for the past 4 years and our operations have been thoroughly vetted, audited and endorsed on the parameters of sustainability and excellence in operations, services and customer care. You can thus be assured that we have pledged to uphold and maintain the highest standards on the above criteria. We have had the opportunity to make over 7000+ guests experience what true adventure is. We offer multiple touch points to add value to our customer's experience.Our dedication to creating outstanding travel experiences has allowed us to build quite a fan base. The organisation and the team truly believe in providing individuals with a memorable adventure, which can be backed by our social media reviews/testimonials – Facebook, Google Review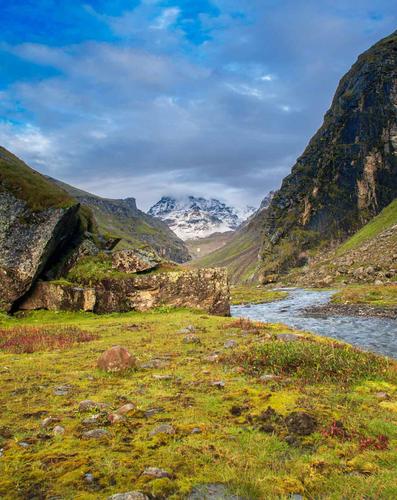 ---
---
Need Help? Directly Contact Host
Request Callback
---
Inclusions
● Transportation support on Traveller, Ertiga or Innova (depending on the size of the group) throughout the journey

● Accommodation on sharing basis

● All meals (vegetarian), including everything from lunch on Day 1 to lunch on Day 5

● A well-experienced and certified trek leader

● Coo

● Supporting staff

● Forest permit

● Camping equipments like tent, sleeping bags, gaiters and crampons (if required) will be provided.
Exclusions
● Anything that has not been covered in the inclusions mentioned above

● Porters or mules to carry your personal luggage. The cost per bag (10/12 kg) is 300 per day

● Any kind of personal expenses

● Any kind of personal medication.
THINGS TO CARRY
Clothes: At least two pairs of trekking pants, which are both breathable and durable in the face of rough weather conditions, are an absolute necessity. Moreover, carry at least three tshirts and at least one durable, warm protective layer (down layer or fleece jacket) for the duration of the trek. Insulation is a must even during the summer season because temperatures can drop down drastically, especially at the summit of the trek. It is strongly advised to also carry an outer layer that can be folded and fits conveniently in your backpack, without taking up too much space. The best way to dress in the mountains, especially for something like the Hampta Pass trek, is to layer your clothes such that they can easily be taken off and stored when the temperature is high, and can be accessed easily when required.
Accessories: At least three to five pairs of socks are also advised. Not only will they provide protection from the cold weather, but thick socks also cushion your feet from the impact of the terrain. The need for a pair jof strong trekking shoes is unavoidable, especially for the diverse Hampta Pass terrain. Along with this, a pair of lighter camping shoes should be brought along as well. Too much exposure to heat could even cause a heatstroke, which is why a suncap and sunglasses are a must. Gloves and a raincoat or poncho are also advised, for protection from rain and snow.
Food and water: Apart from a little bit of patience and determination, trekking in the Himalyan region requires energy. To keep these levels from dropping, one must keep replenishing them with energy-intensive snacks like chocolate bars, cheese and nuts. It is mandatory to carry a water bottle (insulated bottle advised).
Miscellaneous: It is also advised to carry a set of cutlery per person (a mug, a spoon and a tiffin) and a miniature toilet bag with items like toothpaste, lip balm and moisturizer. A strong walking stick is an absolute necessity for trekking to Hampta Pass from Manali because of the difference in the nature of the trails throughout the five-day long trek.
---
PICKUP LOCATIONS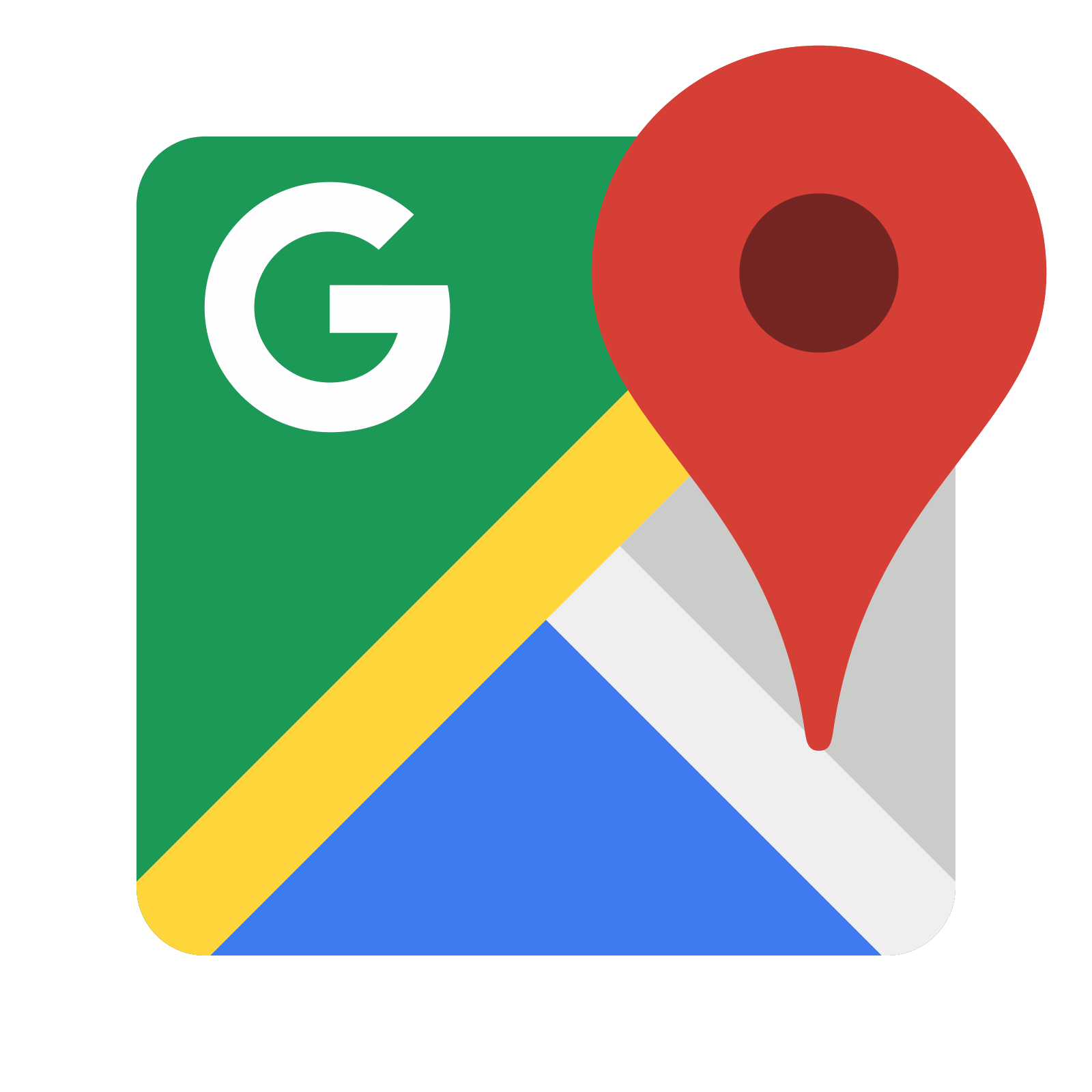 Go to Google Maps
HOW TO REACH
By train: The nearest railway station is at Jogindernagar Railway Station. From there you can hire a cab to Moustach Hostel, Manali. Your trip to Hampta Pass starts from here.
By road: Hire a cab or you can ride any vehicle to Moustach Hostel, Manali. From here we will pick you up for your entralling journey ahead.
By air: From Kullu-Manali Airport, hire a cab to reach Moustach Hostel, Manali. Your trip to Hampta Pass starts from here.
---
Policy and Terms
Bookings made on non-cancellable/non-amendable packages/rates cannot be cancelled/amended. On doing so, the full amount of advance paid will be treated as the cancellation fee. The same terms apply in case if the guests don't show up.
For all bookings, other than non-cancellable, if the guest don't show up the complete booking will be non-refundable or if they choose to check-out early, one night's room rate, including taxes, will be charged.
No cancellations will be taken over the call or WhatsApp message. Please reply to the email of email confirmation that you have received at the time of booking regarding the cancellation.
There would be no refund provided in case there occur some problems due to government orders, harsh weather conditions, protests, landslides, or any delay due to other/any unforeseen circumstances. On the occasion of any such happenings, we have a backup plan ready most of the time and we'll be moving onto that. There are times when we would have to cancel some activities mentioned in the itinerary but it's only due to the reason that we would be bound by a circumstance that is not in our control.
If a trek is called off at the last moment due to a natural calamity/unforeseen circumstances (like rain, snowfall, earthquake, landslides, strike, bandh, etc.) then the participants would be provided with a travel voucher for the same amount that can be used within 365 days of the issuance date for any package worth the same amount. (Subject to availability)
If a trek/trip has to be aborted midway due to a natural calamity/unforeseen circumstances (like rain, snowfall, earthquake, landslides, strike, bandh, etc.). In that case, no refund would be provided.
Travelmite will not bear any extra expense due to any natural calamity/unforeseen circumstances (like rain, snowfall, earthquake, landslides, strike, bandh, etc.).
Terms and Conditions
IDENTITY PROOF
In keeping with Government regulations, we request all guests (on single/double/triple occupancy) to carry a photo identity to present on check-in. Foreign nationals are required to present their valid passport and visa. Indian nationals can present any government issued photo identity address proof card e.g. driving license, passport, Aadhar card or voter's ID card. PAN Card will not be accepted as the above. Also do keep handy proof of corporate affiliations, if you have made a corporate booking.
NO SMOKING
The Government of India has introduced a 'no smoking' rule for hotels, restaurants and all public places. This means smoking is prohibited in all parts of the campsite except in designated areas.
PAYMENT POLICY
50% payment at the time of Confirmation. Balance payment 24hrs prior to checkin.
Please note that the room/s and the rate will be confirmed subject to availability, at the time of receipt of the advance deposit details.
CHECK-IN/CHECK-OUT POLICY
Our check-in time is 2 pm and our check-out time is 10 am.
Check-in Early/Late, or sleep in and check-out late, we will be happy to oblige however is subject to availability. Both may entail a nominal additional charge.
Frequest Questions
What is the best time for Hampta Pass Trek?
One of the biggest assets of the Hampta Pass trek is that it can be covered at roughly any time of the year.
However, to derive maximum utility from the trek, it is advised to cover it between June and September. The average temperature during this time is an average of 13 to 18 degrees during day time and it drops to about 0
degrees at night. In September, the temperature drops below 0. June is one of the months in which Hampta Pass has patches of snow, thereby making it an excellent snow-trekking experience.
What is the level of fitness expected from the participants?
Hampta Pass' trek difficulty is between easy and moderate. A little trekking experience from beforehand can go a very long way, and maintaining an optimum level of fitness is recommended. A medical check-up before the trek is also advisable.
What are the clothing and equipments that need to be carried from our end?
The following essentials should be carried for the Hampta Pass trek:
Clothing - Full sleeve shirts/T-shirts, track-pants, cotton socks, woolen socks, full sleeved sweater or fleece jacket (preferable), one light jacket, thermal inners, gloves, sun-cap, scarf, and trekking shoes.
Equipment - Head-light/flashlight with extra batteries, walking stick, and a backpack with rain cover.
Additional and miscellaneous – Insulated water bottle, towel, lip balm, cold cream, sun-screen (SPF 40+ recommended), toiletries and toilet paper, personal medicine kit, and dark sunglasses (U/V protected).
Which type of shoes should I carry?
Normal sports shoes are not suitable for trekking. They can be carried to wear at the campsites. For the purpose of trekking, a strong pair of shoes from Woodland or Forclaz 500 are recommended.
What kind of food will be provided during this trek? What about safe drinking water?
Healthy, vegetarian meals that facilitate easy mobility in the mountains are a part of the trekking package from
Day 1 to Day 4. The menu is simple and includes items like bread and butter, poha and sandwiches for breakfast; as well as rotis/puris with vegetable curry for lunch. Dinner mostly consists of rice, roti, dal and a dessert every day. Tea, biscuits and other snacks are also included. However, trekkers are advised to carry energy-building
foods like nuts and energy bars from their end as well. Potable water will not be a problem because we cross many water resources on the Hampta Pass trek. Carrying two liters of water per day is advisable.
What is the Cost of Hampta pass trek?
The cost of the Hampta Pass trekking package begins from INR 8,500 per adult, where a 30% discount is applicable. Group bookings can enjoy an additional bonus discount. The most suitable time to trek to Hampta Pass is between June and September, because the winter months witness a lot of snow, due to which trekking activities are not allowed during that time. This package includes meals, transfers, guide, stay, and other amenities. It is advisable to select the best available package that includes all of these things, for the trekkers' convenience.
How much weight will I have to carry?
A backpack with a capacity of at least 6L is a necessity. However, any additional weight depends on your luggage and capacity.
Will there be mobile connectivity?
There will be a few places where mobile connectivity will be available. However, for most of the trekking period, you will not find mobile connectivity while covering the Hampta Pass trek.
How to reach Hampta Pass?
The first step towards getting to Hampta Pass is reaching the Hampta Pass base camp. Our base camp for this trek is Jobra, which is at a distance of about 18 Km away from Manali. It will take about two hours to cover that distance via road. After reaching the base camp at Jobra, the trek up to Hampta Pass is a two-day affair. You will be covering a distance of about 35 km on foot (walking and hiking) for the duration of the trek.
What about first aid and medicines?
Medical and first aid kits are a preexisting part of the Hampta Pass trekking package. A basic medical kit and devices like oxygen cylinders and oxi-meters are a part of the trek cost and tour guides are well-trained to handle first-aid situations. Other than this, if you have a specific medical condition, you will have to carry your own medicines and requisites for the same.
How difficult is Hampta Pass Trek?
The Hampta Pass Trek lies between easy and moderate difficulty. What makes it so is the change in atmospheric pressure with the rise in altitude. The weather conditions also add to the difficulty level. On this trek, you will be
traversing a maximum altitude of 14,100 feet and will pass through areas of abundantly thick vegetation.
Can I have liquor or smoke while we're on the trek?
No, the act of smoking and drinking is prohibited on the trek. Since the places here are at high altitudes and even breathing seamlessly is an issue, smoking is out of the question. Consumption of alcohol is not allowed during
the whole trail either, as it may cause nausea and vomiting. Both these activities can let your body dehydrate easily, which makes it incredibly difficult to cover the desired distances easily.
How is Hampta Pass Trek weather?
The weather depends heavily on the time of the year you choose to trek to Hampta Pass. In the months of June and July, the day temperature ranges from 13 to 18 degrees, and it falls between 0 and 7 degrees at night. In
September, the climate gets much colder, and both days and nights witness relatively much lower temperatures. Quite astonishingly, the snowfall will last at some spots of the trek till the first few days of July.
Is Diamox is advisable?
Diamox is a must-have medicine to prevent Acute Mountain Sickness or discomfort from the change in altitude. It is advisable to keep some handy. You will be trekking to a height of more than 14,000 feet and 10-12 tablets of
Diamox are great to have around in case of any emergencies, and to keep queasiness at bay.
How do I get in shape?
Since the Hampta Pass trek is not the easiest trek to embark on, and requires you to cover many forest ranges, areas of high altitude and rough terrains, it is advisable to follow a good cardio routine at least a couple of weeks before the trek, so as to build your endurance and maintain your fitness levels. These cardiovascular exercises will not only get your heart pumping, they will also add to your lung-capacity, in terms of the amount of oxygen it can take in. One can start with jogging and increase the speed and distance covered with each day.
Flexibility-intensive exercises like stretching, squats and swimming also go a long way.
What are washroom/toilet facilities like on the trek?
At each campsite, there will be separate toilets arranged for men and women. The number of toilets set up depends largely on the number of members present in the group. Toilet-tents consist of a deep pit, a mound of soil and a shovel to cover it up. Mostly, the toilets available while trekking are dry and you will be required to use toilet paper only. Room fresheners will be provided.
How long is Hampta pass Trek?
The Hampta Pass trek is a length of 35 km, and covers the breathtaking fragments of the Dhauladhar range. The trek starts at Manali. You are taken from Manali to Jobra via road, and then from Jobra (base camp site) to Chika, which is located at an elevation of 10,000 feet above ground. The second day involves trekking to Balu ka Ghera
for around 5 hours. The view of the snow-capped mountains is what makes this part of the trek incredibly satisfying. On the last day, you will be heading to Siagoru, which is your last camping destination for this trek. From here, a drive to Chandratal Lake is what brings the whole experience full circle.
Is Hampta pass safe?
Yes, the Hampta pass trek is a safe trek. However, light rains during the monsoon season can make the trek slightly difficult. Trekking to Hampta Pass is prohibited in the winter months because of the heavy snow. This trek is also safe for solo-travelers because the trails are well-defined and there have been no unsafe events of avalanches, etc.
Is Hampta pass open in December ?
No, the Hampta Pass trek route is completely sealed off in December because of the heavy snow making it a virtually impossible route to follow. In addition to this even the roads and passes are closed during this time, for the same reason. It is advisable to go on other Himalayan treks during this time, like the Kedarkantha trek.
Can I do the Hampta Pass trek in February or March?
No , you cannot do Hampta Pass trek in February or March! As these are the winter months for Hampta pass
there is deep snow all over the region and trekking is almost impossible. At this time, not only the trekking routes but the roads are also closed due to snow. The favorable months for this trek is from June to October as there is hardly any snow and the views of the Chandra Valley are just beyond one's imagination.
Can I do the Hampta Pass trek in Winter?
No, it is not possible to cover the Hampta Pass trek in the winter months because the entire valley is covered with snow and all the roads are blocked. Connectivity is very weak during this time, making it an inaccessible trek. In
these months, you can cover the Kedarkantha trek instead.
Can I go to Hampta Pass in August?
Planning for the Hampta Pass trek can be problematic in August because it The terrain becomes slippery but the entire valley revives with the onset of monsoons. If you are planning the trek in this month then you need to be an experienced trekker as the routes are not that easy for a first-timer.
How is Hampta Pass Trek in October?
In the month of October, the charm of the Lahaul and Spiti valley increases because the forests are surrounded by glacial beauty and the views are simply breathtaking. October marks the commencement of winters at Hampta Pass. The temperature drops very low during this time. While there is snow fall, there is no rain, making it a great
time to trek this region. The temperature at the beginning of the month is 15 degrees and drops down to -2 degrees by the end.
What is the total trekking distance of the Hampta pass trek?
The total trekking distance you will cover while making your way to Hampta Pass is about 35 km (on foot). The circuit of the trek is: Manali - Jobra – Chika- Balu ka Gera – Siagoru - Hampta Pass - Siagoru - Chatru –
Chandratal Lake - Manali. The entire trek takes about six days and five nights. It is advisable to check in with guides about the weather conditions of the area before going for the trek.
Why Hampta Pass is the best trek in mid-June?
Mid-June is the best time to trek to Hampta Passs, because of the constancy of clear skies and beautiful, snow-capped peaks. The temperature ranges between 5 and 15 degrees, which makes it a doable trek for this
time. The vegetation is mostly alpine, with clusters of deodars here and there that fringe the route upwards. The sunshine is warm and pleasant, and makes it quite an amazing place to trek. Since the weather conditions are
excellent during these months, it is the best time to trek to Hampta Pass if you are a beginner.
How to reach Hampta Pass from Delhi?
Hampta Pass is at a total distance of 634 Km from New Delhi. To reach the pass, you need to start your journey from Delhi to reach the starting point of the trek, which is in Manali. The distance between Delhi and Manali is about 536 Km, and can be covered via overnight flights or by travelling via luxury buses or cabs.
Is there snow in Hampta Pass?
Yes, Hampta Pass is snow-clad from mid-June to July. Afterwards, the snow melts completely in the month of August, and remains so till November. The winter months of December and January also witness extremely low temperatures. It is not advisable to trek to Hampta Pass during this time.
Is Hampta Pass easy?
The Hampta Pass trek is between easy and moderate. It is located at an altitude of 4,270 metres, and the trek itself is very dynamic because the rough terrain varies with each day. It is important to note that the air pressure and altitude can make the trek a little difficult. If there is snow present, you may have some difficulty in walking through it. However, a lot of seasoned trekkers, as well as beginners, succeed in finishing this trek.
Is the trek safe for solo female travellers?
The Hampta Pass trek is pretty safe for solo female travelers. You are accompanied by a professional trek leader, a guide as well as the necessary staff to support you due course the endeavour. Moreover, this is a
group-oriented journey, and you will not be alone. You will, quite possibly, encounter more solo female trekkers and enjoy the experience together.
Will we get safe drinking water on Hampta Pass trek?
Potable frinking water and other similar activities are a part and parcel of the trekking package. It is important to carry an insulated, reusable water-bottle that can be filled with water before you begin.
Will I get any porter to carry my luggage?
The Hampta Pass trek package includes an experienced trip leader, well-informed guide, and adequate support staff to help you with your luggage and other services throughout. It is also advisable to pack light and only carry essentials during the main trek.
More From TravelMite
From [[price.price | number:0]]/ per person
From [[event.price | number:0]]/ per person
Free
[[ batch.startdate|date]] [[batch.soldout ? ' (Soldout)':'']]