Honnavar Exploration
Honnavar
Verified Host
Logout's Trusted
Traveler's Choice
---
All About It
3 Days 2 Nights
12 Slots
Difficulty - Easy Moderate
For 8+ years
Best Season - Winter (Nov, Dec, Jan) Spring (Feb, March, April) Summer (May, June, July)
Located just 186 km from Goa, Honnavar port town stands different in style, culture, and history. While Goa is commercialised and sees tourists flocking from all directions, Honnavar still boasts of traditions sprinkled all over it. It is a quaint town with immense history, varied landscapes, rich culture, and simplicity. On this Honnavar Exploration Trip, you will go on a guided tour to Areca Farm, walk in the Mangrove forest, sightsee Colonel Hill, dip in the beaches, watch the sunset in the backwaters and walk on the Hanging Bridge.
Lying on the bank of the Arabian Sea, this town has attracted and absorbed the culture of different people from countries like Portugal, England and the Netherlands that came here for trade. Apart from the human impact, the natural setting of Mangrove Forest sets the town apart. You will also get to see the Konkan Railway line passing through it.
The town lies at a phenomenal location that forms an estuary: the Arabian Sea at the west and Sharavati River at the south. Agriculture and fishery are evergreen contributors to the economy. Although the Roof Tile industry is declining, it still prospers with beekeeping and Cashew nut processing.
With that being said, this port town is a must-see for it holds so many opportunities for the future. Plan the Unplanned has a particular interest in this port town and would like you to see and experience the same. Read the complete itinerary of the Honnavar Exploration trip for the comprehensive plan and book your tickets at the earliest.
Trip Highlights
Sightseeing of Colonel Hill,
Go on a memorable Mangrove Forest BoardWalk;
Walk on the suspension bridge;
Photograph Birds during Areca Farm Walk;
Have a great learning experience during Areca Farm guided walk;
Be a spectator of the prettiest sunset amidst Mangrove Forest while also floating in the backwaters;
Spend time at Viewpoint cliff near Brahma beach;
Take a dip at Eco Beach;
Highlights
Brief Itinerary
Day 0:
Commence the journey from Bengaluru to Honnavar.
Day 1:
Reach Homestay/Campsite, Freshen up and Breakfast
Colonel pillar
Mangrove Forest Boardwalk
Hanging bridge
Self-sponsored Lunch
Viewpoint cliff near Brahma beach,
Return to homestay, dinner and Bonfire (depends on the situation)
Sleep under the night sky
Day 2:
Freshen up and breakfast
Areca farm Walk – Guided tour
Lunch self-sponsored
Eco beach
Sunset boat ride
Dinner En-route (Self-sponsored)
Return to Bangalore by 5:00 AM (approx)
An overnight bus journey of 450 km commences from Bangalore to Honnavar. We shall have a brief orientation followed by a fun-filled ice-breaking session where you will get to know your fellow trippers better.
Mangrove Board Walk
Hanging bridge and Sunset
We will freshen up and have a fulfilling breakfast. Then we will go sightseeing around Honnavar at 9 am. First up on our list is Colonel Pillar. It is a 30 m tall colossal monument erected 80 years back to pay homage to Colonel Hill, Chief commander, who died during a battle with the queen of Gerusoppa.
Then, we will go for the Mangrove Forest Boardwalk. There is a tea shop where you can chill for some time. The walk around is serene, filled with the voices of birds and insects.
After this, we will go to the Hanging Bridge. It is a beautiful suspension bridge over the Sharavati river. Afterwards, we will stop for lunch (self-sponsored).
The evening is reserved for Viewpoint Cliff near Brahma beach. We will spend some hours here at leisure and then return to the base.
After returning and consuming dinner, we will sleep to regain strength for the next day.
Day 2 starts with freshening up and breakfast. We will go on a guided tour to Areca Farm at around 10 am. You will learn how Areca is cultivated and used. It is a tranquil place for bird photography.
Fill your tummies with lunch (self-sponsored) as you gear up for the rest of the day. We will spend our afternoon at Eco Beach. You can sit here, relax in shacks or dip in the water. There are separate changing and bathing areas for males and females. You can take a shower, wash off the sand and wear spare clothes. Do all this before sunset because the star of the menu is yet to be explored. You must have seen many sunsets, but witnessing this one on the backwaters of river Sharavati on a boat is a dream.
By 7:30 pm, we will conclude the Honnavar Exploration trip, pack up and depart. The best part is you will make friends for a lifetime.
We would love to see you again—check out our other itineraries and ring us soon. It would be a pleasure to see you again. Till then, take care and love life.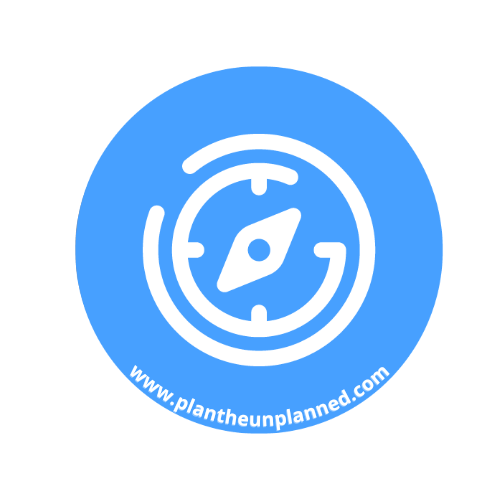 Hosted by
Plan The Unplanned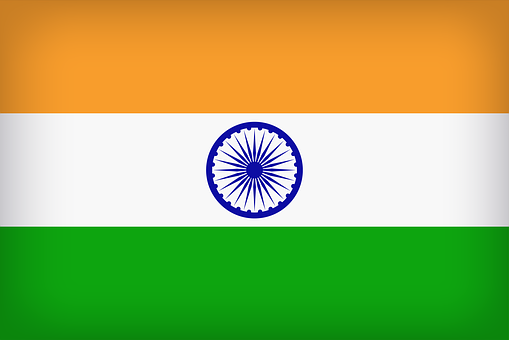 Verified Host
Logout's Trusted
Traveler's Choice
What's life without adventure? Isn't the real purpose of life to travel, to experience new places, and witness the sunrise from new mountaintops? This thought is what united Jatin and Tarun over a cup of chai, in spite of being from two unrelated backgrounds (CA and IT). They knew each other since the time Jatin was helping Tarun learn the ways of the wilderness through weekend treks and outings with another traveling group. Their love for traveling and trekking together motivated them to start something of their own. Thus was born "Plan The Unplanned", where travel goals come true. Under the Companies Act, Plan The Unplanned is incorporated as Unplanned Journeys Private Limited They started their journey on unsteady ground, much like any other company, but they shared an infatuation for travel and adventure with their customers, which amplified their determination, and thus, Plan the Unplanned family keeps getting bigger every day! Just about any travel idea can come alive with Plan The Unplanned…treks, adventure activities like rock climbing, kayaking, rafting, backpacking trips across the country, cultural outings, photo walks; everything that fellow travelers need, to explore the great outdoors together. Well now that the wanderlust has kicked in and you can already see a vacation in your nearest future, here's what we have to offer!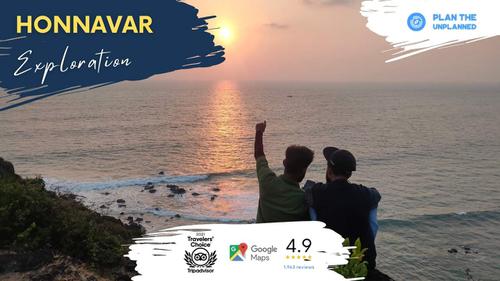 ---
---
Need Help? Directly Contact Host
Request Callback
---
Inclusions
Accommodation in Homestay/Campsite on multiple sharing basis separate for men & women )

2 Breakfast, 1 Dinner, High Tea and Snacks

To and fro Transport from Bangalore ( Non A/c )

Local Guide & Outdoor Leader from Plan The Unplanned

Entry Fees at Mangrove Board Walk

Areca Farm Guided Tour

Sunset boat ride

Experience that you gain
Exclusions
Any meals not included above

Any kind of personal expenses

Any kind of insurance (health, medical, life accidental,etc )

Anything not included above
THINGS TO CARRY
Small backpack to carry your essentials during the trek
Power Bank
Warm Layer
Water bottles – 2 (1 liter each)
Lunch Box & Spoon to carry your packed lunch
Raincoat/Bag covers in case of rains
A comfortable pair of shoes with good grip for trekking
Flip-flops for lazing around the campsite
Torch/Headlamp to be used at night
Portable chargers for your electronics
Extra pair of clothes to change into once wet
Polybags to pack your wet clothes
Extra cash for meals not included in the itinerary
---
PICKUP LOCATIONS
New Udupi Grand, Teacher's Colony, HSR Layout
Licious Head Office, Domlur
HOW TO REACH
Please select your preferred pickup point from the drop-down list while booking.
Any change in Pick up locations/ timings would be updated via mail 24 hours before the start of the trip.
Drop-off points shall be the same as the pick-up points.
---
Policy and Terms
For Departures from Bangalore: In the event that YOU cancel your trek, this is the cancellation policy we follow.
If you cancel before 7 days - 90% of amount will be refunded
If you cancel between 3 - 6 days - 50 % of amount will be refunded
If you cancel between 0-3 days - No Refund
Note: For All The Above Refund Cases Transaction Fees/Internet Handling Charges will be deducted from the overall amount and the balance amount shall be refunded. You can transfer your ticket to anyone so that you could save your hard-earned money.
"Transfer to a future date is only possible only if you cancel between 3-6 days before the trek date and not on the day of departure or a day before."
For other trips and travels with us, and detailed terms and conditions check the following link : https://www.plantheunplanned.com/refund-cancellation-policy
Terms and Conditions
The purchase of any travel services offered by PLAN THE UNPLANNED (hereinafter referred as 'PTU') constitutes a contractual arrangement between PTU ('First Party') and Client (hereinafter referred as 'You') ('Second Party'). Booking of services with PTU represents your unconditional acceptance of the terms & conditions set out herein. These terms and conditions shall be binding on you and all the travel companions booked by you.
Trekking and other outdoor activities provided by the PTU depend on various factors and have inherent risks associated with life. PTU does its best to reduce all types of risks, discomfort, and hazard to the best of its ability (within financial constraints), yet there are chances of accidents, mishaps, and deficiency in service.
Please ensure that you read carefully and understand these terms prior to confirming your booking.
Promotions
Pictures used on the website and collateral are meant for marketing purposes. These do not imply the inclusion of the pictorial content to be a part of your vacation or any guarantee that you will experience, encounter or view whatever is depicted through the pictures.
---
Fitness Responsibility
PTU offers trip(s) and trek(s) that require varying levels of fitness. The level of difficulty can be based on the extent of physical stress, the terrain, weather, and/or climate. The degree of difficulty for some trips can be physically demanding. To enable you to choose appropriately and prepare accordingly, carefully review the level of difficulty of each trip before booking the same.
PTU doesn't have any medical expert(s) and it is your responsibility to obtain medical advice, latest health requirements including inoculations and vaccines before you join a trip. PTU takes no responsibility for your inability to cope with the level of difficulty on a trip. While there is no age limitation on any PTU trips, any disability, pregnancy, mental or physical, or any other medical condition that may affect your fitness to complete the trek must be revealed at the time of booking the trip to PTU. You also undertake that you and Your travel companions, for whom You have signed up, do not suffer from any condition or disability that could create a hazard to Your own wellbeing or to others on a trip.
---
Program Dates
You are solely responsible for verifying the correct dates mentioned on the travel documents.
---
Itinerary
PTU reserves the right to modify or cancel the trip or part of the trip under circumstances, including but not limiting to Acts of God, road blockage, political unrest, sickness, accidents, events beyond PTU's control etc. Any extra cost arising from such circumstances shall be borne by you on the spot. Wherever possible, PTU shall intimate you of such changes in advance or while on the trip.
---
Luggage Responsibility
Baggage and personal effects are at your risk throughout the trip. You are solely responsible for your personal belongings while on the trip. PTU is not responsible for the loss of baggage, goods, air tickets, passport, cash, traveler's cheques, or any other travel document or item owned by you while on tour, whatever the cause.
---
On-trip Behaviour
You are required to behave in a manner that is acceptable and conducive to group travel. PTU reserves the right to terminate your trip (if you are found to be causing distress/annoyance to co-travelers, endanger/damage property of any supplier or of other traveling companions), without assigning any reason whatsoever. No refund for unused services is possible in such cases.
You also agree to abide by the authority of the group leader designated by PTU. The decision of the tour leader is binding on all participants on matters that affect the safety or well-being of any person participating in the trip. Behavior that causes danger, distress, or annoyance to others, or interferes with the mobility of the group can result in the group leader terminating your participation from the trip, with no right to refund for missed or unused services.
---
Protect The Environment
The entire trip/ trek would be through natural trails and we would spend most of the time in eerie forests, serene valleys, soothing hillsides, or at golden beaches. You should know that it's your duty to protect the environment and not create nuisances on the way by throwing your plastic materials and other wastes like packets of chips or wrappers of chocolates. PTU shall not consider any such behavior towards nature. We expect you to be responsible and aware adults.
---
No Smoking Or Alcohol Consumption
PTU doesn't support smoking or any sort of alcohol consumption during the journey and as a team, we earnestly request you to not indulge in those practices while you are with us. Smoking is not only injurious to your health but also equally bad for nature. We should ensure that there's sustainable natural conservation and our acts, in no way, hampers that. Also, alcohol consumption might ruin your experience as well as cause discomfort to your fellow mates. No action of smoking or drinking shall be tolerated by PTU during the trip/trek.
---
Amenities
PTU makes every effort to ensure the comfort of our guests, but PTU requests you to understand that the amenities around the trekking region may not be the same as the ones you are accustomed to, at home. Weather is another factor that will have a direct impact on your journey. Hence, you are requested to have patience, enthusiasm and be prepared for compromising, before you choose to undertake this journey.
---
Awareness
You accept that the very nature of active, adventure travel requires a degree of personal risk. You are likely to visit places where political, cultural, and geographical attributes might pose certain risks, dangers, and physical challenges. By booking a tour with PTU, you accept that you are aware of the personal risks, dangers, and challenges that might arise and that you are aware of the risks involved. You hereby assume all such risk and release PTU from all claims and causes of action arising from such damages or injuries or death resulting from these inherent risks. It is your responsibility to familiarize yourself with customs, weather conditions, physical challenges, and laws in effect as well as your local embassy contacts in each destination.
---
Emergency Situations
In the event you fall ill or suffer an accident during the trip, all hospital expenses, doctor fees, repatriation expenses, evacuation from road or mountain, any other charges incurred as a direct or indirect result of your illness/accident are your responsibility.
---
Photography Rights
PTU reserves the right to take photographs of you during the trip and to use them for promotional purposes. By booking a trip with us, you automatically grant us a royalty-free, perpetual, worldwide, and irrevocable license for using your images in photographs and videos that may be used for promotional material, website, social media, collateral, and any other marketing and publicity materials.
Frequest Questions
Q: I have booked the trek when will I get further updates regarding the trek?
A: Well, most of our treks are usually confirmed by Thursday and you would receive a BON VOYAGE mail that would contain details as regards Pickup Points ( Location and Timings ), Outdoor Leader ( Point of Contact ), Do's and Don'ts. You'll be added to Whatsapp Group for all further updates.
Q: Would I be added to a WhatsApp Group once the trek is confirmed?
A: Yes, the Bon Voyage mail would contain a link for Whatsapp Group through which one can join and interact with fellow travellers and outdoor leaders.
Q: I'm a solo traveller, Can I join?
A: The interesting thing about travelling alone is that you get to meet new people from diverse backgrounds, and towards the end, you are no longer strangers. Hence solo travellers are always welcome to join us on our trips. Read more about solo travelling here and get inspired! https://www.plantheunplanned.com/solo-yet-accompanied/
Q: Is it safe for Women/Girls?
A: Safety and security are our priority at all times. Hence it is safe for women/girls to join us on our treks and travels. Our trek leaders accompany the team at all times, and our campsites are secured and safe for accommodation. We also have female trek leaders who accompany us on most of our treks.
Q: Do I have to carry luggage during trekking?
A: Not at all. You could keep all the extra luggage back at the campsite/homestay and carry only the necessary stuff for the trek (Raincoats, Torchlight, Waterbottle, lunchbox, and your valuable)
Q: Do you have Washrooms during the trek?
A: Well, you are in the mountains and none of our trails has a washroom facility during the trek.
Q: Do I have any other boarding points apart from the ones mentioned?
A: Yes, we do have options for picking a traveller on board with a few locations provided they are on the route to our destination. The following are the same: - Croma Store, Sony World Signal - Trinity Circle Metro Station - Yeshwanthpur Metro Station - Goraguntepalya Metro Station - Nayanadahalli Metro Station
Q: How do I avail discounts?
A: Details for availing discounts are mentioned in the following link, https://www.plantheunplanned.com/membership/
Q: What is the "Without Travel" option during my booking process?
A: Well, if you select this option, all the travel arrangements for your entire itinerary must be managed by yourself, and Plan the Unplanned crew will not be managing anything related to your travel. We recommend you come via car for a smooth travel experience to, from and within the destination.
Q: Would I be able to postpone to the future in case I do not attend the trek/trip on the day of departure?
A: We are extremely sorry, you cannot postpone to any future date in case you fail to attend the trek on the mentioned date for any reasons whatsoever (family/health/work emergencies). You can write to us at [email protected] as regards and our team will get in touch with you on the same
Q: Why is Honnavar well-known?
A: The port city of Honnavar is renowned for its breathtaking scenery and the numerous islands that were created when the River Sharavati merged with the Arabian Sea. Other attractions in the region are the spotless Apsara Konda Falls and Kasarkod Beach.
Q: What is the ideal time to visit Honnavar?
A: The best time to visit Honnavar is between October and February.
Q: How can I go from Bangalore to Honnavar?
A: The quickest route from Bangalore to Honavar is by plane to the Mangaluru Airport, followed by a cab to Udupi and a bus to Honavar, which takes 7 hours and 40 minutes. Bus to Honavar is the suggested mode of transportation from Bangalore and takes 8h 5m.
Q: What about Honnavar's cellphone network and connectivity?
A: BSNL, Airtel, VI and Jio will have the highest prospects of obtaining a network.
More From Plan The Unplanned
From [[price.price | number:0]]/ per person
From [[event.price | number:0]]/ per person
Free
[[ batch.startdate|date]] [[batch.soldout ? ' (Soldout)':'']]