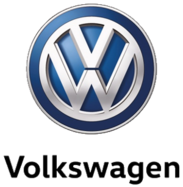 BUB Volkswagen Chapter
Car Tours
On May 28th, 1937 the "Gesellschaft zur Vorbereitung des Deutschen Volkswagens mbH" company is founded, and on September 16th, 1938 it is renamed "Volkswagenwerk GmbH". In early 1938, in what is today Wolfsburg, work begins on construction of the Volkswagenwerk plant which is to house production of the new vehicle designed by Ferdinand Porsche.

During the Second World War Volkswagenwerk's production is switched to armaments. Some 20,000 forced labourers, prisoners of war, and later also concentration camp prisoners, work at the plant.

In September 1998, in recognition of the events of that time, VOLKSWAGEN AG established a humanitarian fund on behalf of the forced labourers compelled to work at Volkswagen during the Second World War. By the end of 2001 more than 2,050 people in 26 countries had received humanitarian aid from the fund. Furthermore, a Memorial in remembrance of the forced labour employed at the Volkswagenwerk plant is currently being established at Wolfsburg, involving contributions from present-day Volkswagen apprentices.