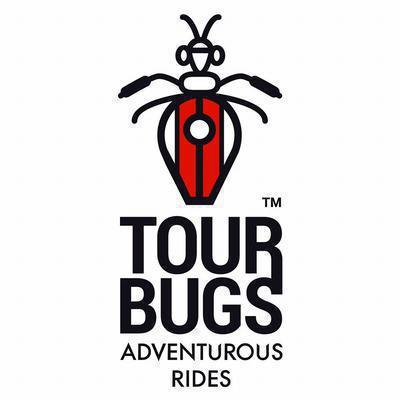 Tour Bugs
Adventure And Sports
Camping
Couple Friendly
Jungle Camping
Leisure And Travel
LEH-LADAKH TOURS
WEEKEND CAMPING
CORPORATE TOURS
CUSTOMISED TOURS
Tourbugs, a venture by an adventure loving couple who left their corporate desk jobs to explore and appreciate the beauty around.

Looking for a lifetime adventure? then this is just the right place for you. Motorcycle tours have been our way of exploring India. Come, experience unusual, scenic and rugged India with us! We specialise in bike rides to Ladakh, Spiti, Zanskar, North East of India, Western Ghats & Coastal trails. Our itineraries are different from regular tourist agents or travel companies. We want you to explore and experience and not just visit the places. Each itinerary is curated as per the region and includes all the things one should experience when on the ride. Some of the itineraries are extreme for motorcyclists who want to ride in the unexplored terrain.

When not riding in the mountains, we host weekend campings at Tourbugs Nest. We are the pioneers of camping and have been hosting guests for more than 6 years in Sahyadris Westernghats.

We are one of the biggest camping experience providers in Maharashtra. We host groups from of 5 to 300 people. Our Camping season starts from September & ends in May. We host on all the weekends and for a group of 8 or more on weekdays too.
Some of our signature camping events include New Year camping, Full Moon, No moon camping. These are the year's largest camping events and we are overbooked for these.
Our guests are from different domains and walks of lives. We host motorcyclists, corporates, trekkers, photographers, kids, families and many more. Oh, and we love having pets around! The campsite is pet friendly and gives a different experience to them as well. We absolutely adore pets who camp. <3

We also specialize in camping events for motorcycle manufacturing companies. We host camping events for them at Tourbugs Nest as well as other locations selected by them. Another characteristic about us is that our love for food is undying. We love feeding people good food and believe that food is one of the main aspects of experience that we are providing. We are known for simple, wood fire cooked, village food that will leave you wanting some more. Our BBQ is a must have while camping. Everything is unlimited and of great quality. The food will never disappoint you.