Kedarkantha Trek
Sankri
Verified Host
Logout's Trusted
Traveler's Choice
---
All About It
5 Days 4 Nights
Difficulty - Moderate
For 8+ years
Best Season - Winter (Nov, Dec, Jan) Spring (Feb, March, April)
Plan The Unplanned brings you one of the best Himalayan Winter treks available, suitable for both first-time Himalayan trekkers and experienced trekkers looking for a quick Himalayan getaway. If you've always wanted to trek through the snowfields of the Himalayas and gaze at the mighty peaks kissing the sky, this is the trek for you! There are very few treks in the Indian Himalayas that claim to be easy summit treks.
Summit climbs are generally difficult, requiring technical mountaineering skills as well as extensive planning. However, Kedarkantha is one of those rare summit treks that can be completed by beginners and even during peak winter months. Winter treks are few and far between, which makes the Kedarkantha trek all the more appealing. With snow falling over numerous pine trees, the entire landscape is magical, making Kedarkantha one of the most sought-after treks in the Indian Himalayas.
During the winter, trekkers can enjoy snowy campsites as well as a fresh snowfall. And the feeling of summiting a peak is unparalleled, making it extremely dangerous.
Highlights
Day 1: Getting to Sankri Base Camp
Day 2: Trek from Sankri to Juda Ka Talab (4 Kilometers, 4 Hours Trek)
Day 3: Trek to Kedarkantha Base Camp (3 Kilometers, 3 Hours Trek)
Day 4: Trek To Kedarkantha Peak | Back To Juda ka Talab (9 Kilometers, 8 Hours Trek)
Day 5: Juda ka Talab To Sankri (4 Kilometers, 4 Hours Trek) | Back To Dehradun (8 Hours Drive)

Depending on route conditions and weather, the trek route on Day 5 may be changed, and you will trek via Hargaon to Sankri.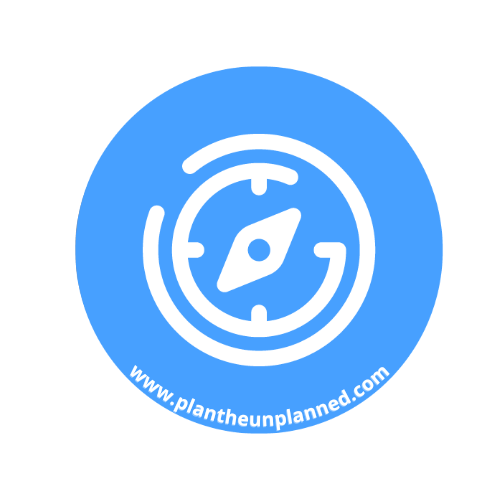 Hosted by
Plan The Unplanned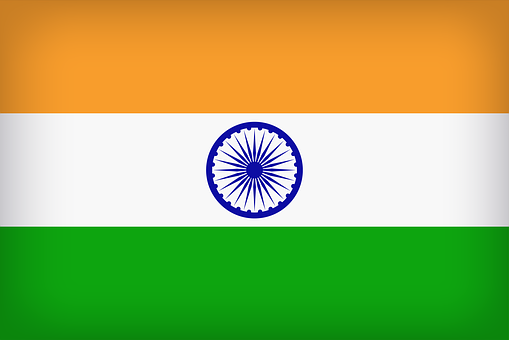 Verified Host
Logout's Trusted
Traveler's Choice
What's life without adventure? Isn't the real purpose of life to travel, to experience new places, and witness the sunrise from new mountaintops? This thought is what united Jatin and Tarun over a cup of chai, in spite of being from two unrelated backgrounds (CA and IT). They knew each other since the time Jatin was helping Tarun learn the ways of the wilderness through weekend treks and outings with another traveling group. Their love for traveling and trekking together motivated them to start something of their own. Thus was born "Plan The Unplanned", where travel goals come true. Under the Companies Act, Plan The Unplanned is incorporated as Unplanned Journeys Private Limited They started their journey on unsteady ground, much like any other company, but they shared an infatuation for travel and adventure with their customers, which amplified their determination, and thus, Plan the Unplanned family keeps getting bigger every day! Just about any travel idea can come alive with Plan The Unplanned…treks, adventure activities like rock climbing, kayaking, rafting, backpacking trips across the country, cultural outings, photo walks; everything that fellow travelers need, to explore the great outdoors together. Well now that the wanderlust has kicked in and you can already see a vacation in your nearest future, here's what we have to offer!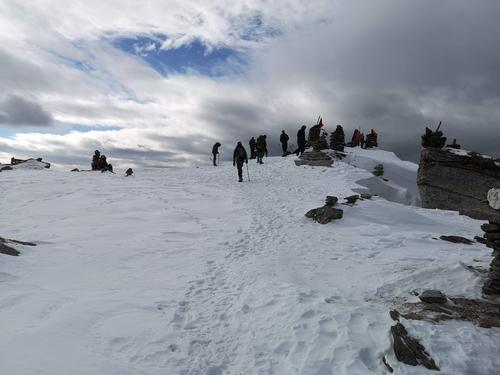 ---
Next Upcoming On
Saturday - Sept. 30, 2023
---
Need Help? Directly Contact Host
Request Callback
---
Inclusions
Accommodation: One night in a hotel or homestay with three or four other people. Three nights in a tent with 3 persons sharing it.
Transportation: Sumo, Bolero, or Tempo Traveler will take you from Dehradun to Sankri and back to Dehradun (Depending on the number of travelers).
Meals: All meals are included, from dinner on day 1 to lunch on day 5. Every day of the trek, we serve simple, healthy vegetarian food.
Snacks: Tea or coffee in the morning and evening, along with small snacks and soup, while on the trek.
Tents, sleeping bags, mattresses, a dining tent, and a tent with a toilet.
Trek leader and support staff who are trained and have a lot of experience.
Permissions: All fees and permissions.
Gaiters, Micro Spikes, and a Rope, if needed, are needed for trekking.
Basic first aid kit with an oxygen metre and a cylinder of oxygen.
Guide ratio: 1:10
Exclusions
Any personal expenditures.
Meals while travelling.
any kind of insurance.
The unpredictable delay brought on by a landslide.
Cost escalation as a result of "Force Majeure and Evacuation fees".
anything not specifically mentioned in the aforementioned programme.
*Ahead of the trek, you can apply for travel insurance.
THINGS TO CARRY
Backpack (Minimum 55 Ltrs with rain cover): Choose a high-quality backpack with a comfortable fit and straps that do not cause shoulder pain. For a quality trekking backpack, you can visit the nearest Decathlon location.
Daypack (20 - 30 Ltrs): When ascending to the summit, you are required to carry only a few essential items; therefore, you will need a daypack since you will leave your larger pack at the campsite.
Floaters or sandals: Although the entire trek requires sturdy footwear, your feet must be able to breathe to prevent chafing and blisters. A good pair of sandals and floaters will allow you to move freely in the camp.
Good trekking footwear is comfortable, provides ankle support, and has excellent traction. Instead of being bulky, they should be lightweight and durable.
3 Pairs of Quick-Dry T-Shirts: You must carry at least three pairs of quick-dry t-shirts so that you can launder them between stops for the sake of hygiene.
Quicky DryTrek Pant: A high-quality pair of polyester track pants will allow your skin to breathe. They are lightweight, quick-drying, and comfortable for walking. You can avoid chafing and rashes by purchasing a quality pair of track pants.
3 Pairs of Cotton Socks: Cotton socks are extremely lightweight and comfortable to move around in, so you can always rely on a good pair of cotton socks while trekking. However, remember to replace them frequently and avoid wearing them when they are wet.
1 Pair of Woolen Socks: A quality pair of woollen socks, preferably merino, is comfortable, inhibits odours, and provides sufficient insulation from the cold so that they can be worn at night.
1 Poncho: A poncho is an evolved form of a raincoat that protects both your body and your belongings from the rain.
Padded/Heavy Jacket: It is emphasized that you must bring appropriate layers to avoid getting cold; therefore, you must bring a heavy jacket that can be worn over your other clothing.
Thermal is a type of clothing that aids in keeping the body warm during cold weather. A high-altitude trek necessitates the use of this essential item.
A towel that dries quickly will aid in maintaining proper hygiene. The wet fabric increases the likelihood of bacterial growth; therefore, it must dry quickly.
Windbreaker Jacket: As you ascend to a high altitude, you are subjected to chilly winds, which a windbreaker jacket is designed to repel. They are made of lightweight synthetic fibres.
Woolen Cap: When ascending to a high altitude, a woollen cap will help prevent the onset of frostbite. When travelling at high altitudes, you can also cover your ears to prevent any pain and discomfort you may experience in them.
Insulated gloves help maintain proper body temperature in the hands and provide a better grip on trekking poles.
Sun Cap: A lightweight sun cap with side flaps is ideal for preventing sunburns and keeping your head cool on sunny days.
1 Scarf or Balaclava: In addition to sun rays and chilly winds, you are also exposed to dirt and grime during treks; therefore, it is essential to carry a scarf or balaclava so you can cover your face when necessary.
Lip balm: Due to the harsh cold winds, your lips may become chapped, so it is important to keep them moisturized.
Cold Cream & Sunscreen (SPF 40+): To prevent sunburns and chafing, you must apply both cold cream and sunscreen.
Antibacterial powder: To prevent rashes caused by a bacterial infestation in your armpits and elsewhere on your body, Use antibacterial powder.
Water Bottle: The importance of hydration during hiking cannot be overstated. It is essential to carry a water bottle that can be refilled with Himalayan water.
Torchlight and Headlight: A flashlight or even a headlamp with fresh batteries should always be brought along.
A ziplock bag containing all of your toiletries, including napkins, toothpaste, hand sanitizers, and paper soap, should be carried.
Personal Basic Medical Kit: A few cuts and bruises are almost inevitable on a hike, so it is necessary to carry a medical kit containing bandages, Dettol, etc.
Dark Sunglasses / Spectacle Wearers (Instead of Contact Lenses, Use Photochromic Glasses): Photochromatic glasses are designed to transform into anti-glare tints in response to sunlight exposure. They are effective eye protection, but clip-on glasses, etc., are also available.
The trekking pole provides assistance in multiple ways. It conserves energy while providing stability and aiding in maintaining balance.
Extra Polythene: If your clothes become wet or do not dry, you can transport them in polythene. However, ensure that all plastics you bring into the woods are taken out with you. Do not litter in mountainous areas.
Camera: This should go without saying. To ensure that you capture all the memorable moments of your hike. Make sure you have sufficient storage space and extra batteries.
---
---
Policy and Terms
Here's the cancellation policy for Himalayan Treks/Backpacking Trips/Road Trips
If you cancel before 30 days - 90% of amount will be refunded
If you cancel between 20 -30 days - 75% % of amount will be refunded
If you cancel between 15-19 days - 50% will be refunded
If you cancel between 7-14 days - 25 % amount will be refunded
If you cancel between 0- 7 days before the departure date - No amount would be refunded.
*Intimation Period means the number of days before the tour is scheduled to start
**Cancellation Fee is the amount of money that will be deducted from the total billing amount before offering the refund.
Refund/Cancellation requests are accepted only by email at

[email protected]

and not via call or Whatsapp.
Note: For All The Above Refund Cases Transaction Fees/Internet Handling Charges will be dedcuted from the overall amount and balance amount shall be refunded. You can transfer your ticket to anyone so that you could save your hard earned money
For other trips and travels with us, and detailed terms and conditions check the following link : https://www.plantheunplanned.com/refund-cancellation-policy
Terms and Conditions
The purchase of any travel services offered by PLAN THE UNPLANNED (hereinafter referred as 'PTU') constitutes a contractual arrangement between PTU ('First Party') and Client (hereinafter referred as 'You') ('Second Party'). Booking of services with PTU represents your unconditional acceptance of the terms & conditions set out herein. These terms and conditions shall be binding on you and all the travel companions booked by you.
Trekking and other outdoor activities provided by the PTU depend on various factors and have inherent risks associated with life. PTU does its best to reduce all types of risks, discomfort, and hazard to the best of its ability (within financial constraints), yet there are chances of accidents, mishaps, and deficiency in service.
Please ensure that you read carefully and understand these terms prior to confirming your booking.
Promotions
Pictures used on the website and collateral are meant for marketing purposes. These do not imply the inclusion of the pictorial content to be a part of your vacation or any guarantee that you will experience, encounter or view whatever is depicted through the pictures.
---
Fitness Responsibility
PTU offers trip(s) and trek(s) that require varying levels of fitness. The level of difficulty can be based on the extent of physical stress, the terrain, weather, and/or climate. The degree of difficulty for some trips can be physically demanding. To enable you to choose appropriately and prepare accordingly, carefully review the level of difficulty of each trip before booking the same.
PTU doesn't have any medical expert(s) and it is your responsibility to obtain medical advice, latest health requirements including inoculations and vaccines before you join a trip. PTU takes no responsibility for your inability to cope with the level of difficulty on a trip. While there is no age limitation on any PTU trips, any disability, pregnancy, mental or physical, or any other medical condition that may affect your fitness to complete the trek must be revealed at the time of booking the trip to PTU. You also undertake that you and Your travel companions, for whom You have signed up, do not suffer from any condition or disability that could create a hazard to Your own wellbeing or to others on a trip.
---
Program Dates
You are solely responsible for verifying the correct dates mentioned on the travel documents.
---
Itinerary
PTU reserves the right to modify or cancel the trip or part of the trip under circumstances, including but not limiting to Acts of God, road blockage, political unrest, sickness, accidents, events beyond PTU's control etc. Any extra cost arising from such circumstances shall be borne by you on the spot. Wherever possible, PTU shall intimate you of such changes in advance or while on the trip.
---
Luggage Responsibility
Baggage and personal effects are at your risk throughout the trip. You are solely responsible for your personal belongings while on the trip. PTU is not responsible for the loss of baggage, goods, air tickets, passport, cash, traveler's cheques, or any other travel document or item owned by you while on tour, whatever the cause.
---
On-trip Behaviour
You are required to behave in a manner that is acceptable and conducive to group travel. PTU reserves the right to terminate your trip (if you are found to be causing distress/annoyance to co-travelers, endanger/damage property of any supplier or of other traveling companions), without assigning any reason whatsoever. No refund for unused services is possible in such cases.
You also agree to abide by the authority of the group leader designated by PTU. The decision of the tour leader is binding on all participants on matters that affect the safety or well-being of any person participating in the trip. Behavior that causes danger, distress, or annoyance to others, or interferes with the mobility of the group can result in the group leader terminating your participation from the trip, with no right to refund for missed or unused services.
---
Protect The Environment
The entire trip/ trek would be through natural trails and we would spend most of the time in eerie forests, serene valleys, soothing hillsides, or at golden beaches. You should know that it's your duty to protect the environment and not create nuisances on the way by throwing your plastic materials and other wastes like packets of chips or wrappers of chocolates. PTU shall not consider any such behavior towards nature. We expect you to be responsible and aware adults.
---
No Smoking Or Alcohol Consumption
PTU doesn't support smoking or any sort of alcohol consumption during the journey and as a team, we earnestly request you to not indulge in those practices while you are with us. Smoking is not only injurious to your health but also equally bad for nature. We should ensure that there's sustainable natural conservation and our acts, in no way, hampers that. Also, alcohol consumption might ruin your experience as well as cause discomfort to your fellow mates. No action of smoking or drinking shall be tolerated by PTU during the trip/trek.
---
Amenities
PTU makes every effort to ensure the comfort of our guests, but PTU requests you to understand that the amenities around the trekking region may not be the same as the ones you are accustomed to, at home. Weather is another factor that will have a direct impact on your journey. Hence, you are requested to have patience, enthusiasm and be prepared for compromising, before you choose to undertake this journey.
---
Awareness
You accept that the very nature of active, adventure travel requires a degree of personal risk. You are likely to visit places where political, cultural, and geographical attributes might pose certain risks, dangers, and physical challenges. By booking a tour with PTU, you accept that you are aware of the personal risks, dangers, and challenges that might arise and that you are aware of the risks involved. You hereby assume all such risk and release PTU from all claims and causes of action arising from such damages or injuries or death resulting from these inherent risks. It is your responsibility to familiarize yourself with customs, weather conditions, physical challenges, and laws in effect as well as your local embassy contacts in each destination.
---
Emergency Situations
In the event you fall ill or suffer an accident during the trip, all hospital expenses, doctor fees, repatriation expenses, evacuation from road or mountain, any other charges incurred as a direct or indirect result of your illness/accident are your responsibility.
---
Photography Rights
PTU reserves the right to take photographs of you during the trip and to use them for promotional purposes. By booking a trip with us, you automatically grant us a royalty-free, perpetual, worldwide, and irrevocable license for using your images in photographs and videos that may be used for promotional material, website, social media, collateral, and any other marketing and publicity materials.
Frequest Questions
Q: I have booked the trek when will I get further updates regarding the trek?
A: Well, most of our treks are usually confirmed by Thursday and you would receive a BON VOYAGE mail that would contain details as regards Pickup Points ( Location and Timings ), Outdoor Leader ( Point of Contact ), Do's and Don'ts. You'll be added to Whatsapp Group for all the further updates.
Q: Would I be added to a WhatsApp Group once the trek is confirmed?
A: Yes, the Bon Voyage mail would contain a link for Whatsapp Group through which one can join and interact with fellow travellers and outdoor leaders.
Q: I'm a solo traveller, Can I join?
A: The interesting thing about travelling alone is that you get to meet new people from diverse backgrounds, and towards the end, you are no longer strangers. Hence solo travellers are always welcome to join us on our trips. Read more about solo travelling here and get inspired! https://www.plantheunplanned.com/solo-yet-accompanied/
Q: Is it safe for Women/Girls?
A: Safety and security are our priority at all times. Hence it is safe for women/girls to join us on our treks and travels. Our trek leaders accompany the team at all times, and our campsites are secured and safe for accommodation. We also have female trek leaders who accompany us on most of our treks.
Q: Do I have to carry luggage all the way during trekking?
A: Not at all. You could keep all the extra luggage back at the campsite/homestay and carry only the necessary stuff for the trek (Raincoats, Torchlight, Waterbottle, lunchbox, and your valuable)
Q: How do I avail discounts?
A: Details for availing discounts are mentioned in the following link, https://www.plantheunplanned.com/membership/
Q: Would I be able to postpone to the future in case I do not attend the trek/trip on the day of departure?
A: We are extremely sorry, you cannot postpone to any future date in case you fail to attend the trek on the mentioned date for any reasons whatsoever (family/health/work emergencies). You can write to us at [email protected] as regards and our team will get in touch with you on the same
Q: What will be the group size for Kedarkantha Trek ?
A: Usually, we take a maximum of 12 - 15 people in one group. We believe bigger groups have less fun and less coordination so that's why we prefer smaller groups. We need at least 6 people to operate our fixed departure tours/treks.
Q: I am the only girl in the group, is it safe to travel/trek solo?
A: Yes definitely it is, the safety of girls is most important for us. All our guides and other staff are carefully chosen for trips/treks. They are honest and reliable but we also advise you to take care of your personal belongings.
Q: What are the washroom/toilet facilities like on the trek?
A: During the treks, separate toilet tents will be set up on each campsite.
Q: What type of food is served during the trek?
A: We provide nutritious and healthy food during the treks. We always serve Indian vegetarian food and eggs.
Q: What is the cancellation policy?
A: Here's the cancellation policy for Himalayan Treks/Backpacking Trips/Road Trips - If you cancel before 30 days – 90% of amount will be refunded - If you cancel between 20 -30 days – 75% % of amount will be refunded - If you cancel between 15-19 days – 50%  will be refunded - If you cancel between 7-14 days – 25 % amount will be refunded - If you cancel between 0- 7 days before the departure date – No amount would be refunded.
Q: How challenging is the Kedarkantha Trek?
A: One of Uttarakhand's simpler hikes, the 25 kilometre Kedarkantha Trek climbs from 6,400 feet to 12,500 feet. For those who are new to trekking and wish to learn more about the Himalayas, it makes for the ideal difficult journey. A really rewarding sensation follows the summit when you reach the top and can view the other peaks at eye level.
Q: What is the Mobile connectivity throughout the trek?
A: Up till Mussoorie, there is strong cellphone coverage. After you get in Sankri, the connectivity is erratic and BSNL signal strength is seldom ever there. Therefore, once you get in Sankri, speak with your family and make any necessary phone calls. The only connectivity after you reach Sankri will be with nature. Your whole attention is required here, with no signal fading.
Q: When is the best time to travel to Kedarkantha?
A: Peak winter months, from December to April, will be the ideal time to explore this location. Although you may visit any month of the year, you must see it in the winter when the snow turns it into a winter paradise. It includes lovely camping areas like Juda ka Talab and Har gaon where you may camp out and take in the snowfall.
Q: Do Kedarkantha and Kedarnath vary from one another?
A: Despite its differences, Kedarnath and Kedarkantha are both in the Garhwal Himalayan range. Sankri, the base camp of the Kedarkantha trek, is 200 km from Dehradun and may be reached in 10–11 hours. It is well-known for its winter treks, for which many people come here in the winter. The campsites are lovely, complete with a campfire in the centre to keep everyone warm at night and a backdrop of mountain peaks, pine, and oak trees.
Q: What are the temperature and weather conditions for the Kedarkantha trek?
A: The daytime temperature in the wintertime ranges from 5 to 10 degrees Celsius. The temperature decreases sharply from 0 degrees to -10 degrees celsius at night. The first two weeks of December will have a fair amount of snow available. Beginning in the final week of December, thick snow blankets the area in all directions. In January and February, there will be several deep snowfalls covering this area. And the temperature drops as you get higher. From March through May, the temperature rises, with daytime highs of 10 to 15 degrees and delightful lows of -5 to -35 degrees at night. There is still some snow on the ground.
Q: How to Reach Sankri from Dehradun
A: One can reach Sankri from Dehradun only by road either by a private vehicle, a bus or hiring a private cab. By air: The fastest way to reach Dehradun is flight to Dehradun Airport and takes 2h 55m. The airport at Dehradun is Jolly Grant International Airport. By Private Vehicle: The following route can be taken to reach Sankri from Dehradoon if coming by your own vehicle. Dehradun – Purola – Mori – Naitwar – Sankri By Bus: Two buses are available from Dehradun to Sankri from the Mussoorie Bustand (4 km away from ISBT) one at 5 AM & another at 7 AM. In case you miss the morning bus, connecting buses are also available to the nearby villages of Purola or Hanol. From here buses, as well as shared taxis, are available towards Sankri. By Cab: You can also hire a shared taxi from Dehradun to Sankri
More From Plan The Unplanned
From [[price.price | number:0]]/ per person
From [[event.price | number:0]]/ per person
Free
[[ batch.startdate|date]] [[batch.soldout ? ' (Soldout)':'']]