KEDARKESH YATRA
Kedarnath
Verified Host
Logout's Trusted
Traveler's Choice
---
All About It
4 Days 3 Nights
50 Slots
Best Season - Summer (May, June, July) Monsoon (Aug, Sept, Oct)
"Fire (the sky) is his head, his eyes the sun and the moon, the quarters his ears, his speech the Vedas disclosed, the wind his breath, his heart the uni- verse; from his feet came the earth; he is indeed the inner Self of all things "- Upanishads. The being described here is Lord Shiva, also known as Kedar who forms the essence of this Itinerary apart from the visually appealing trails of course. Located in the most spectacular location of the Char Dham temples, Kedar-nath, devoted to Lord Shiva is one of the holiest pilgrimages for the devout Hindu.
It is set amidst the astonishing mountainscape of the Garhwal Himalayas at the head of the Mandakini River. The holy place is very scenically placed, and is surrounded by haughty, snow-covered mountains, and during summer verdant meadows cover the valleys. Right behind the temple, is the lofty Kedar Dome peak, which is even visible from far off distances.
Up until 2013 there was an old route which passed through Rambada. Due to the unfortunate massive flash floods, this route got destroyed and is now not accessible for the trek. Alternatively, a new route is now shaped to reach Kedarnath temple.
Kedarnath is a town and Nagar Panchayat in Rudraprayag district of Uttarakhand, India, known primarily for the Kedarnath Temple. It is approximately 86 kilometres from Rudraprayag, the district headquarter. Kedarnath is the most remote of the four Chota Char Dham pilgrimage sites. It is located in the Himalayas, about 3,583 m
(11,755 ft) above sea level near the Chorabari Glacier, which is the source of the Mandakini river. The town is flanked by snow-capped peaks, most prominently the Kedarnath Mountain.
The nearest road head is at Gaurikund about 16 km away. The town suffered extensive destruction during June 2013 from the Flash Floods caused by orrential rains in Uttarakhand state.
Kedarnath has been a pilgrimage centre since ancient times.The temple's construction is credited to the Pandava brothers mentioned in the Mahabharata. However, the Mahabharata does not mention any place called Kedarnath. One of the earliest references to Kedarnath occurs in the Skanda Purana (c. 7th-8th century), which names Kedara (Kedarnath) as the place where Lord Shiva released the holy waters of Ganga from his matted hair, resulting in the formation of the Ganges River.
According to the hagiographies based on Madhava's Sankshepa Shankara-Vijaya, the 8th century philosopher Adi Shankaracharya died near the Kedarnath mountains; although other hagiographies, based on Anandagiri's Prachina-Shankara-Vijaya, state that he died at Kanchipuram. The ruins of a monument marking the purported resting place of Adi Shankaracharya are located at Kedarnath. Kedarnath was definitely a prominent pilgrimage centre by the 12th century when it is mentioned in Kritya-Kalpataru written by the Gahadavala minister Bhatta Lakshmidhara.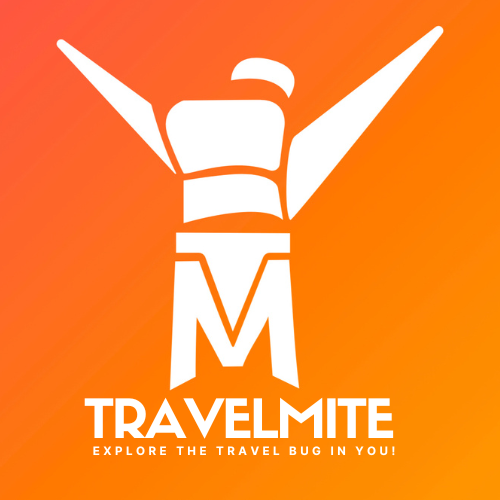 Hosted by
TravelMite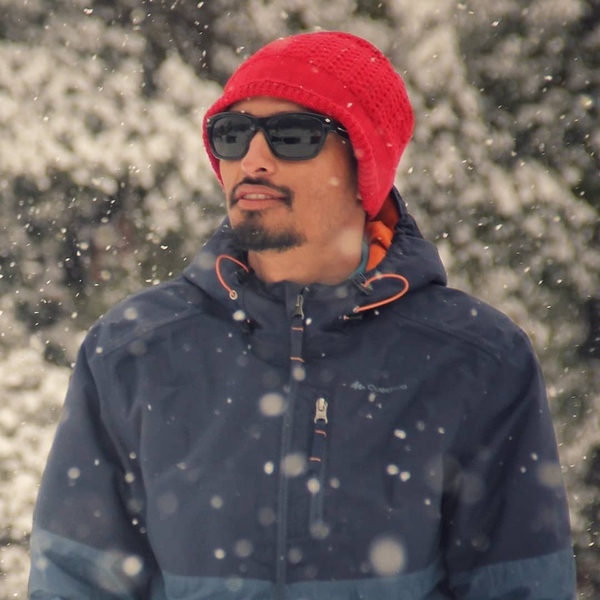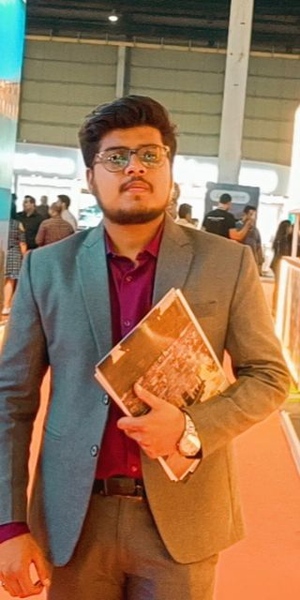 Verified Host
Logout's Trusted
Traveler's Choice
We are excited to introduce our organisation TravelMite Outdoors (TravelMite), which is specialised in organising experience based Treks and Accommodation to Uttarakhand in India. We have been in the Industry for the past 4 years and our operations have been thoroughly vetted, audited and endorsed on the parameters of sustainability and excellence in operations, services and customer care. You can thus be assured that we have pledged to uphold and maintain the highest standards on the above criteria. We have had the opportunity to make over 7000+ guests experience what true adventure is. We offer multiple touch points to add value to our customer's experience.Our dedication to creating outstanding travel experiences has allowed us to build quite a fan base. The organisation and the team truly believe in providing individuals with a memorable adventure, which can be backed by our social media reviews/testimonials – Facebook, Google Review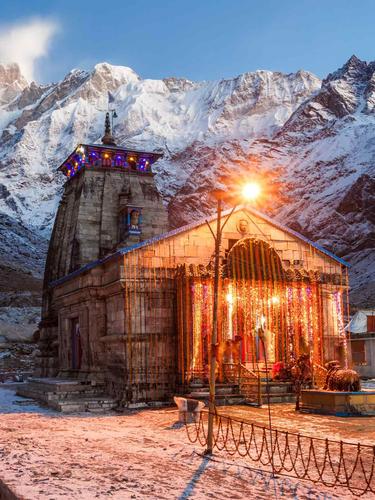 ---
---
Need Help? Directly Contact Host
Request Callback
---
Inclusions
Transport support from Delhi to Delhi
All meals(Breakfast, Dinner) starting from Day 1 to the last day
Swiss Camp accommodation throughout the trek on a quad sharing basis
Professional guide, and support staff
Rent for camping equipments
Comfortable hotel Stay
Kitchen tents, common tents, toilet tents
Forest/ waterfalls entry charges for Indian nationals
Exclusions
Personal expenses like tips, personal medicines, phone calls etc
Any transport support during the trek apart from what is included above
Any cost or services not mentioned in the Inclusion
Accommodation in any other destination (not mentioned above
Cost arising due to unforeseen incidents like bad weather, medical evacuation, road blocks etc
Porter/mule charges to carry personal luggage can be arranged at an additional cost of INR 300 per day (1 soft bag per person 12 kg)
Helicopter Ticket Cost and VIP Ticket for Kedarnath Darshan is not included. Parking and monument entry fees during sightseeing, if any. Costs incurred due to Flight Cancellations, Landslides, Road- blocks, heavy traffic and other natural calamities. Any other services not specified above in inclusions. Travel Insurance Applicable Taxes.
THINGS TO CARRY
1.Trekking Shoes - Shoes that are sturdy, have good grip, have ankle support, and can handle snow.
2. Rucksack & Day Bag pack - Make sure your backpack has good hip support, shoulder support, and quick access pockets.
A day bag pack will help you carry your tiffin box , water bottle and mobile while trekking.
Trolley Bags are Not Allowed
3. Clothes -
• Wearing layers is the mantra in the mountains. Layers give you maximum protection from all elements. You will need at least 5 warm layers (Insulin layers). You will need at least 1 pair of inner thermals, 2 light fleece layers, 1 light sweater, and 1 padded jacket. Ensure your padded jacket has a hood as well.
• A minimum of one pair and a maximum of two pairs of trek pants should suffice for this trek. Wear one pair and carry one just in case it rains/snows. Trek pants with zippered cut offs at the thighs are very suitable for treks. Also, choose quick-dry pants over cotton.
• Wearing layers is the mantra in the mountains in winters. Layers give you maximum protection from all elements. You will need at least 5 warm layers (Insulin layers). You will need at least 1 pair of inner thermals, 2 light fleece layers, 1 light sweater, and 1 padded jacket. Ensure your padded jacket has a hood as well. A minimum of one pair and a maximum of two pairs of trek pants should suffice for this trek. Wear one pair and carry one just in case it rains/snows. Trek pants with zippered cut offs at the thighs are very suitable for treks. Also, choose quick-dry pants over cotton.
4.Mandatory Accessories:
1.Sunglasses- Sunglasses are to prevent snow blindness. A small overexposure to direct sunlight on snow can lead to snow blindness (about a half hour's exposure). That's because fallen snow is like thousands of mirrors that reflect direct UV rays. So you need sunglasses with UV protection.
Buying Tip: Try getting sunglasses that wrap around instead of those that have openings on the side. Even peripheral UV ray exposure is not a good idea.
2. Sun Cap
3. Synthetic Hand Gloves Get synthetic hand gloves that have waterproofing on the outside and a padded lining on the inside. If you find the combination difficult to get (not likely), wear a tight-fitting fleece hand glove inside a synthetic hand glove. Hand gloves are mandatory on this trek.
4. Woollen Cap - a woolen head cap that covers your head and ears is absolutely essential.
5.Socks - Apart from three to four pairs of sports socks, take a pair of woolen socks. Sports socks give you cushioning plus warmth. Again the mantra is to wear synthetic socks or at least a synthetic blend. Cotton socks soak in water and sweat. They are very hard to dry. As for woolen socks, they help you to keep warm and snug in the night. If you cannot get woolen socks, wearing two sports socks serves the purpose as well.
6.Power Bank ( Strongly recommended as the campsite runs on Solar energy hence is weather dependent)
7. Water bottle
Make sure you bring 2 water bottle & a thermal water bottle for hot water.
8. Medication (As per medical conditions if any and is subscribed by a doctor).
9. We are located in the middle of a wildlife Sanctuary so there are bound to be insects please try carrying an insect repellent if possible.
10.Extra cover for your electronic gear items/Valuables.
11. Quick Dry Towel/Towel
12. Torch/headlamp
13. A tiffin box with a spoon for packed lunch is Mandatory we try reduced usage of plastic/paper as much as possible .
14. Poncho/Raincover
15. Do not leave plastic wrappers(chips,chocolates etc) behind while on Trek and yes! don't forget your "Mask" ofcourse!
---
PICKUP LOCATIONS
Mayur Vihar Ext. metro station , gate no. 2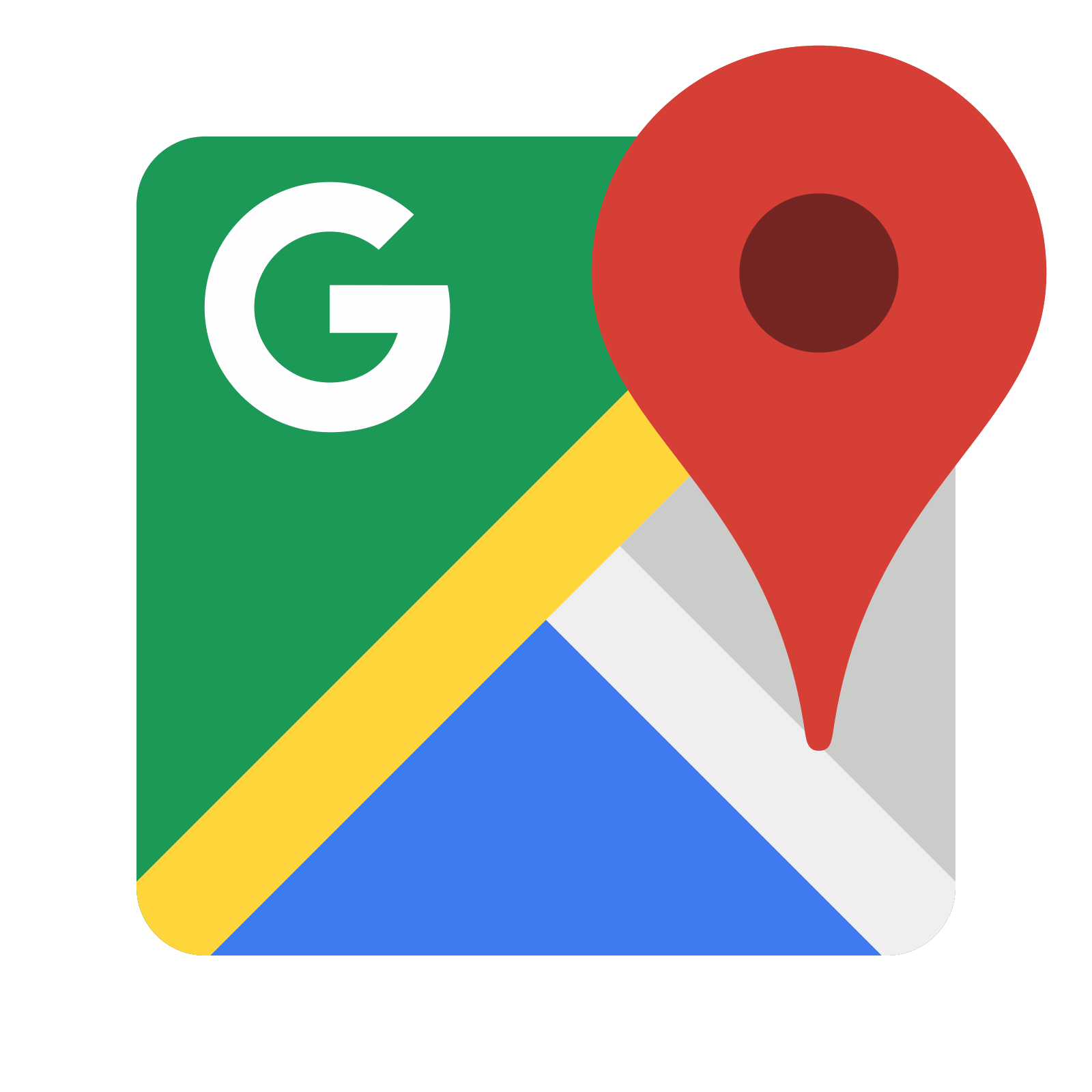 Go to Google Maps
HOW TO REACH
Fly all the way to Indira Gandhi International Airport in Delhi from the south, east, or west. We will then pick you up at Mayur Vihar ext. metro station, gate no. 2, and the journey will begin.
---
Policy and Terms
We understand that plans change sometimes. If you need to cancel/reduce/amend a guaranteed reservation, please do so latest by 12 noon, 30 days prior to arrival, to avoid cancellation charges. 100% non-refundable should there be any cancellation within 30 days of arrival.
For all bookings, if the guest doesn't show up/leave the trek/trip mid-way the complete booking will be non-refundable.
There would be no refund provided in case any issue arising due to government orders, harsh weather conditions, protests, landslides, or any other unforeseen circumstances. Any changes which require additional charges would need to be borne by the guests.
If a trip is cancelled at the last moment due to a natural calamity/unforeseen circumstances (like rain, snowfall, earthquake, landslides, strike, bandh, medical, heavy traffic etc.) then the guest would be provided with a travel voucher for the same amount that can be used within 365 days of the issuance date for any package worth the same amount. (Subject to availability). There will be no refund.
If a stay has to be aborted midway due to a natural calamity/unforeseen circumstances (like rain, snowfall, earthquake, landslides, strike, bandh, heavy, medical, traffic etc.). In that case, no refund would be provided.
Travelmite will not bear any extra expense due to any natural calamity/unforeseen circumstances (like rain, snowfall, earthquake, landslides, strike, bandh, arranging transportation etc.).
Terms and Conditions
1.Full Payment of the trip cost must be made before the trip begins. Pending Payments may eventually lead to thecancellation of the trip.
2.The IDs will be verified before boarding. No boarding shall beentertained without a valid Govt. ID.
3.The transfer of the bookings is not permitted. Only the names mentioned at the time of confirmation shall be allowed to travel.
4.No refunds shall be made towards any inclusion(s) not availedby the Client.
5.Travelers must take care of their luggage & belongings. The management shall not be accountable for missing items along the tour.
6.The time of departure is stated & fixed. All travelers mustupdate their status with the Trip Coordinator(s), & report at the pickup point 30 mins prior to the scheduled departure.
7.The air conditioning will be switched off in the hills. Also, during the trip, it shall be the driver's discretion to put off the AC as & when required, considering the travelers' safety & ease of travel along uneven & dangerous routes.
8.Drinking & smoking are strictly prohibited during journey due to the health & safety of fellow passengers.
9.No act of misconduct or indiscipline shall be tolerated on the tours. We are a cordial travel community and we aspire to bring to you a hassle-free and memorable experience.
10.TravelMite shall not be responsible for any delays or alterations in the program or indirectly incurred expenses in cases such as natural hazards, accidents, breakdown of machinery, weather conditions, landslides, political closure, or any untoward incidents.
12.We do not provide any insurance policy to cover the expenditure on sickness or accidents or losses incurred due to theft or other reasons.
13.Numerous factors such as weather and road conditions the physical ability of participants etc. may bring alteration in the itinerary.
14.We reserve the right to make necessary changes in the schedule in the interest of safety, comfort, and general well-being!
Frequest Questions
Q: How fit do you have to be to do the Kedarnath Trek?
A: Be of average fitness. Do some walking and cardio at least a month before trip, so you are in better shape to explore around.
Q: How do I get from Delhi to Kedarnath?
A: Delhi is 456 kilometres away from Kedarnath. The closest roadhead to Kedarnath is Gaurikund, which is accessible. Kedarnath may be reached after a 14 kilometres journey from Gaurikund. From Rishikesh, Haridwar, and Dehradun, which are connected to all regions of the nation by all main modes of transportation, buses and taxis are readily available.
Q: Is it safe to travel to Kedarnath?
A: As a well-known pilgrimage destination, Kedarnath typically sees a large influx of visitors during the Yatra season each year. So, it is advisable to pay attention to your possessions. The landslide-prone roads leading to Kedarnath should not be travelled on during the monsoon season.
Q: What is the best time to visit Kedarnath?
A: The best time to visit Kedarnath is during the month of May as soon as temple reopens or during September -October when the crowd is less.
Q: What kind of weather can be expected in Kedarnath?
A: Kedarnath's summer lasts from March to June, making this time of year quite pleasant due to the temperate and cool weather. From June to October, you may avoid the monsoon season. Kedarnath gets cold and blanketed in snow as winter arrives in November and lasts through February.
Q: Is there any ATM facilities in Kedarnath?
A: No ATMs are now operating in Kedarnath following the 2013 disaster due to poor internet connectivity and town construction activity. Therefore, we advise you to carry cash when you visit Kedarnath and withdraw money from places like Rudraprayag, Agastyamuni, and Guptkashi.
Q: What are the road conditions in Kedarnath?
A: This question is especially crucial for travellers who want to visit the Kedarnath Shrine now that the calamity that occurred there in 2013 has occurred. When planning a trip to a mountainous area, it is always a good idea to verify the road's condition beforehand, especially during the monsoon season when heavy rain might cause landslides on the roadways. However, since they are a part of the well-maintained NH-58 and NH-109 until Gaurikund, the roads to Kedarnath are generally nice and smooth and suitable for your personal vehicle. Avoiding plans to visit Kedarnath during the monsoon or times of heavy rain is advised, and if a problem arises, adhere to all official directives.
Q: Which is the nearest airport to Kedarnath?
A: The nearest airport to Kedarnath is Jolly grant airport in Dehradun that is approximately 238 kms from Kedarnath. Which operates numbers of daily flights from Delhi to Jolly Grant & vice versa.
Q: Which is the nearest railway station to Kedarnath?
A: With regular trains linking Haridwar junction with other important cities like Delhi, Lucknow, and Kolkata, among others, it is the closest railway station to Kedarnath, which is located 238 kilometres away.
Q: Are there taxi services available in Kedarnath?
A: Being an important pilgrimage destination for devotees, there are many car rental services available in Gaurikund that is nearest road head to Kedarnath for tourists and pilgrims. One can book cabs in Gaurikund for visiting the surrounding areas like Chopta, Guptkashi, and Augustmuni etc. The rates of the taxis vary depending upon the vehicle requested and the kilometers covered.
Q: How do you get from Rishikesh to Kedarnath?
A: Rishikesh and Haridwar are both 225 km and 297 km apart from Kedarnath, respectively. It is simple to choose private taxi services. Daily services are offered by a number of state-run and local buses from Rishikesh to Gaurikund, the closest road junction to Kedarnath. The 14-kilometer walk to Kedarnath begins from Gaurikund.
Q: Can I book helicopter to Visit Kedarnath
A: Absolutely, tourists can use a helicopter to travel to Kedarnath. Certain service providers, like Pawan Hans, give tourists travelling from places like Dehradun, Haridwar, and Agustyamuni with access to helicopter service. Tourists must make direct contact with service providers to make reservations.
Q: Are you willing to customise?
A: YES, If you want us to design a customized itinerary for you and your family/friends, reach out to us at [email protected] or Call us at 8010000205
Q: What is the room sharing basis?
A: Our rooms are on double, triple, and quad sharing basis. (Offers are subject to availability.)
Q: Is covid certificate required?
A: No.
More From TravelMite
From [[price.price | number:0]]/ per person
From [[event.price | number:0]]/ per person
Free
[[ batch.startdate|date]] [[batch.soldout ? ' (Soldout)':'']]