Kumara Parvatha Kukke Challenge
Kukke Subramanya
Verified Host
Logout's Trusted
Traveler's Choice
---
All About It
2 Days 2 Nights
25 Slots
Difficulty - Hard
For 18+ years
Best Season - Winter (Nov, Dec, Jan) Monsoon (Aug, Sept, Oct)
Pushpagiri Wildlife Sanctuary has birthed some incredible trails. Rooted in it is a piece of heaven – Kumara Parvatha trek that towers at 1712 m and comprises numerous terrains: dense forest, thick foliage, lush expanse of meadows, rocks from the volcano, and canopy that gives you respite from the heat.
Kumara Parvatha is the second-highest mountain peak in the Kodagu district after Tadiandamol. Generally, trekkers cover this 28 km trek in two days. But this time, trekkers envisioning to oppugn One Day Kumara Paravatha Trek Challenge is more than welcome to join us.
On the trail, insanely steep sections challenge you, while other non-steeper ones give you moments of breath and introspection. You'll be exposed to the majestic mountains, the valleys painted with amazing shades of green, little brooks, and some surprises that nature has to offer en route. Not just that, you will cross some spiritual and sightseeing locations like Kukke Subramanya Temple, Bhattara Mane, Kallu Mantapa, Shesha Parvatha, and KP peak.
Kumara Parvatha One Day Challenge calls adrenaline seekers and audacious trekkers to its homeland. As you dream of achieving this, KP peak craves for making it onerous. In this, your fortitude will help you find peace, beauty, and tranquillity in the unknown difficulties. If you are prepared, come with us as we embrace this uncertainty. As a badge of completion, team PTU will award you with a digital trek completion certificate that will be useful to you in your future endeavours. Read the itinerary and join us on the first available date.

How is this challenge different from KP two days trek?
Unlike KP two-day trek from Kukke, you will not stay in camp for a night. This cuts the sleeping bag, camp or heavy luggage requirement, meaning you will carry only essential items like water, raincoat, a pair of clothes, and lunch in a small backpack.
Why are we hopping on the journey on Saturday and not Friday?
There is a reason for this. For trekkers who consider themselves brave enough, we want them to complete this challenge and return with flying colours. Generally, we travel in vehicles with laid-back seats. For smaller treks, this is fine, but for KP One-Day Challenge, you need to get proper rest. By starting on Saturday, we get adequate rest. This gives a boost, essential sleep and nutrition for the upcoming day's challenge.
Who is this trek meant for?
This trek is a serious game. You are supposed to complete approximately 28 km in a day. KP One-Day Challenge is for the following trekkers:
Experienced and fit trekkers. Fitness can be measured by the distance you can run per hour. Generally, you are considered fit if you can run 5 km in 30 minutes.
Trekkers who have completed Moderate-Difficult level treks in the Western Ghats like Kodachadri, and Kudremukha.

Trekking in the Himalayas is a plus.
Call us once before you book this trek, and we will advise you.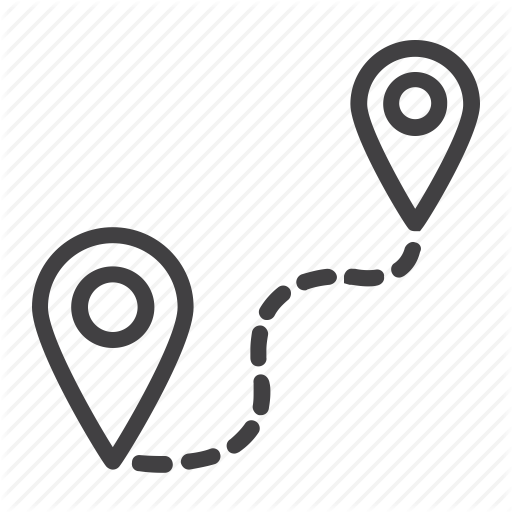 Private Vehicle
Non-AC Push-Back Seats Vehicle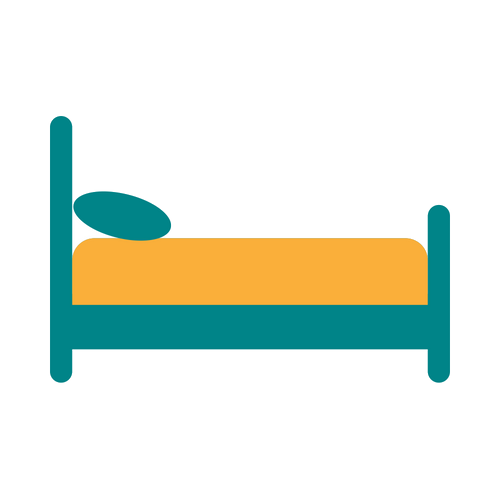 Lodge
Room on sharing basis separate for men and women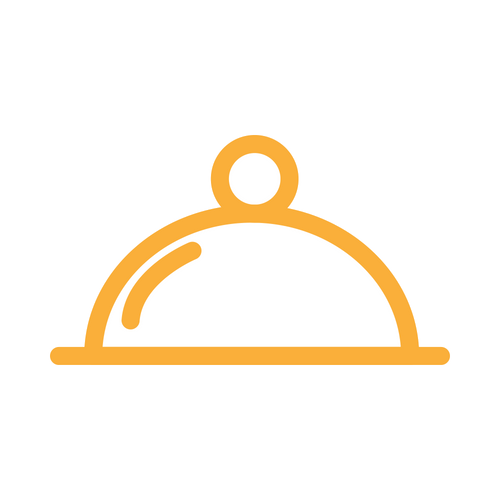 Breakfast
(No Dinner break)
The pickups will start from Bangalore at 5:30 am from respective points. After the pickups are done, we will stop for a self-sponsored breakfast. The trek leader will brief you about the trek points, timeline, and other safety measures. We will also have a gripping introductory session to get to know each other better. Midway, you can play games, dance, or rest. The next stop is for lunch (self-sponsored).
En route to homestay in Kukke, we will go to Patla Betta Top View Point via a jeep ride. The homestay is 30 km from here in Kukke, so you can take your time to soak in the scenery. Once we reach homestay, the day will be spent leisurely talking about various treks and exchanging laughs. Dinner will be served in the homestay. Intend to retire early since the next day is full of challenges.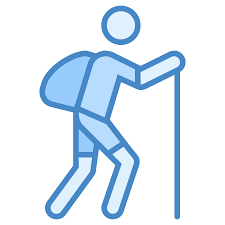 Trek

Stay Not Included
Double/Triple Sharing Basis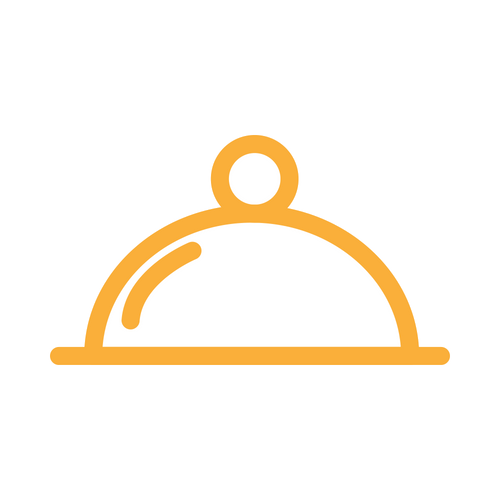 All Meals
Beginning at an elevation of nearly sea level, you will hike up to 1712 m in one day while covering a distance of 28 km. The path up Kumara Parvatha is difficult from the beginning. The hike can be divided into three sections:

Section 1: Trek Base to Bhattaramane

Section 2: Bhattaramane to Shesha Parvatha

Section 3: Shesha Parvatha to Kumara Parvatha
Section I: Trek Base to Bhattara Mane
Trek Distance: 8 km
Duration: 3-4 hours ( Timings are Tentative and are based on a fit trekking enthusiast )
Shortly after Kukke Subramanya Temple, the trail to Kumara Parvatha begins. A signboard pointing in the direction of the trail is located close to the temple. The trail is marked and accessible right away. You will enter deeper into the dense forest if you continue on this trail. The hike starts with a moderately steep climb but gradually gets steeper with some flat-level segments.
Since the trek is located in Pushpagiri Wildlife Sanctuary, there are wild animals in this jungle, but usually, they stay away from the trekking trail.
After ascending for three kilometres, a large rock known as Bheemana Bande or Bheema Rock serves as the first rest area. This is your chance to relax and refuel before the challenging, upward climb.
As you ascend from Bheema Rock, the forest section will end as you come to an open area. Bhattara Mane is only a little over a kilometre away from here. The path turns left and descends to Bhattara Mane. You will arrive at the Forest Office if you continue straight.
Section II: Trek from Bhattara Mane/the Forest Office to Shesha Parvatha
Trek Distance: 5 km
Duration: 2.5 hours
Section 2 has both going up and going down, but it is harder and needs to be started early. The trail becomes steep as you enter the grasslands after about ten minutes. The meadows open up to an expansive, seemingly endless view of greenery view, with the bushy jungle on your left. After that, you ascend to Shesha Parvatha. In just over 2 km, you arrive at Kallu Mantapa. This is where we will take a break and rest.
As you get closer to Shesha Parvatha, you will see a large green gorge and the vertical rock face of Shesha Parvatha to your right.
Section III: Shesha Parvatha to Kumara Parvatha Peak
Trek Distance: 1.5 km
Duration: 1 hour
When you reach Shesha Parvatha Peak, the most challenging portion of the trek is over.
The pathway descends into an open forest after Shesha Parvatha. Once you reach the second forest section of the trail, keep going. A difficult trek leads to massive rocks after the forest. After climbing the rock face, it takes about 20 minutes before Kumara Parvatha Peak embraces you with open arms. From here, the hidden side of the mountain on the other side emerges. This includes the vast Madikeri spread, the hills of Coorg, and the rest of the Western Ghats.
It's time for a well-earned summit party right now. Take in the scenery and peace; you won't find them anywhere else. Close your eyes and think back on how you got there. Take note of the silence and any signs of nearby birds twittering.
Returning to base
You'll return on the same path you came in on. We will have lunch at Bhattara Mane.
After eating, we will start our trek to the base. From this point on, it will be a descent, so you should take extra care not to run or lose your balance. We will target reaching the base by 6 p.m.
Congratulations on this fantastic grind that you just went through. There is no bigger feeling than completing the most difficult trek in Karnataka in a day. This one-day Kumara Parvatha challenge will take everything up a notch up. But once you finish, you are certified with grit.
Once we return to the base, we will freshen up and head out for dinner before departing to Bangalore. Later in the evening, we will take a break for dinner. With heavy hearts, as we bid each other goodbye, we promise to meet each other again.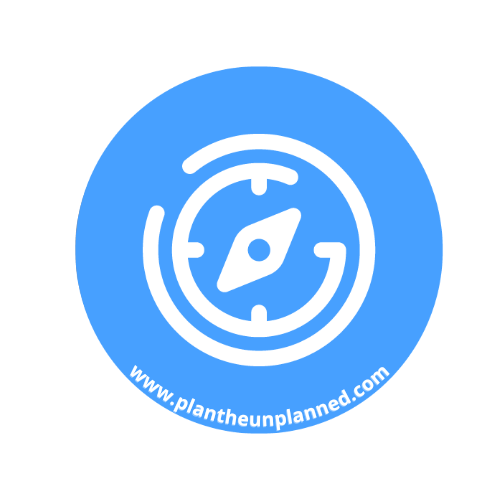 Hosted by
Plan The Unplanned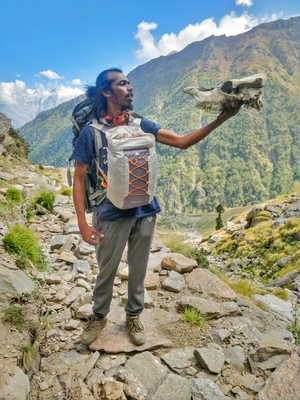 Verified Host
Logout's Trusted
Traveler's Choice
What's life without adventure? Isn't the real purpose of life to travel, to experience new places, and witness the sunrise from new mountaintops? This thought is what united Jatin and Tarun over a cup of chai, in spite of being from two unrelated backgrounds (CA and IT). They knew each other since the time Jatin was helping Tarun learn the ways of the wilderness through weekend treks and outings with another traveling group. Their love for traveling and trekking together motivated them to start something of their own. Thus was born "Plan The Unplanned", where travel goals come true. Under the Companies Act, Plan The Unplanned is incorporated as Unplanned Journeys Private Limited They started their journey on unsteady ground, much like any other company, but they shared an infatuation for travel and adventure with their customers, which amplified their determination, and thus, Plan the Unplanned family keeps getting bigger every day! Just about any travel idea can come alive with Plan The Unplanned…treks, adventure activities like rock climbing, kayaking, rafting, backpacking trips across the country, cultural outings, photo walks; everything that fellow travelers need, to explore the great outdoors together. Well now that the wanderlust has kicked in and you can already see a vacation in your nearest future, here's what we have to offer!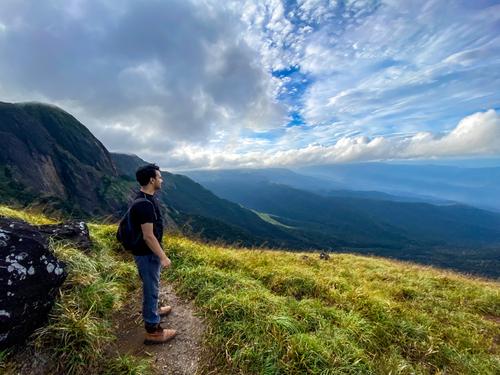 ---
Next Upcoming On
Saturday - Dec. 10, 2022
---
Need Help? Directly Contact Host
Request Callback
---
Inclusions
Accommodation in Lodge in multiple sharing rooms separate for men and women

2 Breakfast, 1 Lunch, 1 Dinner

To and fro Transport from Bangalore ( Non A/c )

Karnataka Forest Department Entry Fees

Merchandise bag and Certificate of Completion

Outdoor Leaders from Plan The Unplanned

Experience that you gain
Exclusions
Any meals not included above

Any kind of personal expenses

Any kind of insurance (health, medical, life accidental, etc )

Anything not included above
THINGS TO CARRY
Soft Copy of your Aadhar/Voter ID (Mandatorily required for permits)
Lunch Box
Small backpack to carry your essentials during the trek to the Kumara Parvatha Summit
Energy Bars ( Mandatory )
Glucose Packet ( Mandatory – Each individual carries for themselves )
Warm Layer
Water bottles – 2 (1 litre each)
Raincoat/Bag covers in case of rains
A comfortable pair of shoes with a good grip for trekking
Toiletries ( Dry tissues, toothpaste, brush, etc )
Torch/Headlamp to be used at night
Portable chargers for your electronics
Extra pair of clothes to change into once wet
Polybags to pack your wet clothes
Powerbank
Extra cash for meals not included in the itinerary
---
PICKUP LOCATIONS
Udupi Grand, Teacher's Colony, HSR Layout
Yeshwanthpur Metro Station
---
Policy and Terms
Refund/Cancellation Policy – Weekend Trips from Bangalore
In the event that YOU cancel your trek, this is the cancellation policy we follow:
| | |
| --- | --- |
| Intimation Period* | Cancellation Fee** |
| 7 days or more | 10% of the total invoice value |
| Between 3-6 days | 50% of the total invoice value |
| Between 0-2 days | 100% of the total invoice value |
*Intimation Period means the number of days before the tour is scheduled to start

**Cancellation Fee is the amount of money that will be deducted from the total billing amount before offering the refund.
NOTE:
Cancellations on the day of departure or a day prior due to work/family emergencies, health issues, etc. would not be entertained, and no refund or transfer to further dates shall be allowed for the same.

If you are wanting to cancel out on the day of departure and move the trek to a future date an additional charge of RS 1500 would have to be incurred to make the movement to a future date. This can be availed only within 3 months from the date of the actual trip departure.

Additional charges would be deducted (based on from where you booked) if you cancel the trek at any given date (along with the scenario described above), as payment gateway/event listing charges.
Transfer of Dates Policy
If you wish to shift your date of booking due to any unforeseen circumstances, the same should be intimated to us not less than 72 hours before the date of the event. (Not valid for group or corporate bookings)

Only one transfer per booking shall be permitted. Your booking shall stand canceled if you fail to join the event on the transferred dates.

Once the option of data transfer is made, the booking amount shall be held as credits with us, and in no case will a refund be made further on.

Transfer of Dates is not valid for Bhutan, Meghalaya, Himalayan Treks, Spiti or any other event worth is above 5000/- INR.

Transfer of dates on the day of departure shall be possible at an additional charge of 1500/- per person (applicable for few events).
For a detailed cancellation policy please visit here
Frequest Questions
I have booked the trek when will I get further updates regarding the trek?
Well, most of our treks are usually confirmed by Thursday and you would receive a BON VOYAGE mail that would contain details as regards Pickup Points ( Location and Timings ), Outdoor Leader ( Point of Contact ), Do's, and Don'ts.

Would I be added to a WhatsApp Group once the trek is confirmed?
Yes, the Bon Voyage mail would contain a link for Whatsapp Group through which one can join and interact with fellow travelers and outdoor leaders.

Do I have any other boarding points apart from the ones mentioned?
Yes, we do have options for picking a traveler on board with a few locations provided they are on the route to our destination. The following are the same:
- Croma Store, Sony World Signal
- Trinity Circle Metro Station
- Yeshwanthpur Metro Station
- Goraguntepalya Metro Station
- Nayanadahalli Metro Station

Do I have to carry luggage all the way during trekking?
Not at all. You could keep all the extra luggage back at the campsite/homestay and carry only the necessary stuff for the trek ( Raincoats, Torchlight, Waterbottle, lunchbox, and your valuable )

What is "Without Travel" option during my booking process?
Well, if you select this option, all the travel arrangements for your entire itinerary must be managed by yourself, and Plan the Unplanned crew will not be managing anything related to your travel. We recommend you come via car for a smooth travel experience to, from and within the destination.

For better clarification call us 9482070194, 8147086083
Is the trek safe for Women/Girls?
Yes, it's much safe and sound. We have been organizing these treks over the years now and we always have had an equal ratio or sometimes we have women in the majority. We also have female outdoor leaders who are on board and lead the other trekking enthusiast. We have made sure our homestay/tent accommodation is separate for men and women.

Would I be able to postpone to a future in case I do not attend the trek on the day of departure?
We are extremely sorry, you cannot postpone to any future date in case you fail to attend the trek on the mentioned date for any reasons whatsoever ( family/health/work emergencies ). You can write to us at [email protected] as regards and our team will get in touch with you on the same
More From Plan The Unplanned
From [[price.price | number:0]]/ per person
From [[event.price | number:0]]/ per person
Free
[[ batch.startdate|date]] [[batch.soldout ? ' (Soldout)':'']]