Kumta Beach Trek
Kumta
Verified Host
Logout's Trusted
Traveler's Choice
Adventure And Sports

Events In Bangalore
---
All About It
3 Days 2 Nights
25 Slots
Difficulty - Easy
For 10+ years
Best Season - Spring (Feb, March, April) Summer (May, June, July)
Beach, the magnificent beauty of nature could strike the right cord when one wants to break out from their mundane life. This journey lets you explore the beautiful coastal town Kumta, situated in the Uttar Kannada district of Karnataka. It is surrounded by secluded beaches where you can experience serene sunsets. Kumta beach trek is all about hopping across beaches one after the other. The adventure starts with witnessing Kagal fort and enjoying the scenic beauty of Heaven Beach, Small Heaven Beach, Mystery Cave Beach, Mangodlu Beach, Vannali Beach, and waterfalls amidst the forest.
This small, yet gorgeous town, Kumta is all about its breathtaking water bodies. Heaven Beach, as the name itself, radiates the magic of this beach. Small Heaven beach is one of the most peaceful and undisturbed beaches in Kumta. Similarly, Mangodlu and Vannali beaches are going to fill you up with positive vibes. This vacation is going to be one of its kind since you are going to be the fortunate one to experience all of it at once, be it the massive sparkly beaches, the fort, hilly terrains, a game of Volleyball on the beach, the waterfalls, bonfire, picturesque sunset and most important memories with your fellow trekkers. So, without giving it a second thought book your ticket and experience a beach holiday like never before!
Trip Highlights:
Explore the beaches of Kumta and the Aghanashini port!
Enjoy the beach bonfire and sleep under the star-lit skies.
Visit the Perennial Vibhooti Falls and World Famous Yana Caves
Highlights
Brief Itinerary
Day 0
Leave from Bangalore at 6:30 PM ( approx )
Day 1
Reach Resort at around 8:30, freshening and Breakfast
Trek to Kagal Fort ( Approx 10 30 AM )
Heaven Beach
Packed Lunch
Small Heaven Beach
Mystery Cave
Trek do via Fisherman's Village to reach Aghanashini Port
Head to Mangodlu Beach
Sunset at Vannali Beach
Drive back to Campsite
Dinner and Bonfire
Sleep under the starlit sky and rest for the day
Day 2
Wake Up in the early morning, freshen up and Breakfast
Visit Vibhooti Falls
Taste a local meal at a Villager's home
Visit the world-famous Yana Caves
Dinner ( Self Sponsored)
Depart to Bangalore and reach by 6:00 AM ( approx )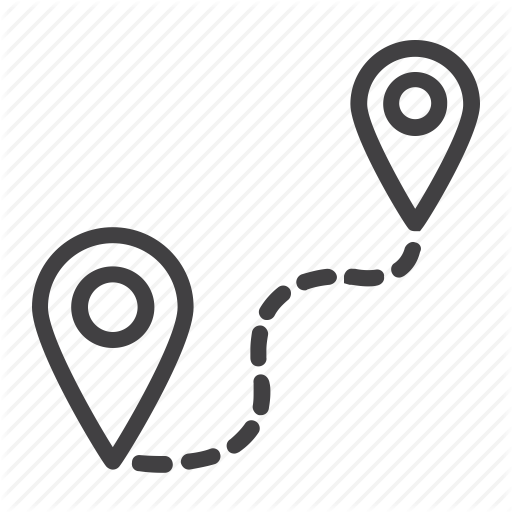 Private Vehicle
Non-AC Tempo Traveller/ Mini Bus (Push Back seats)

Stay Not Applicable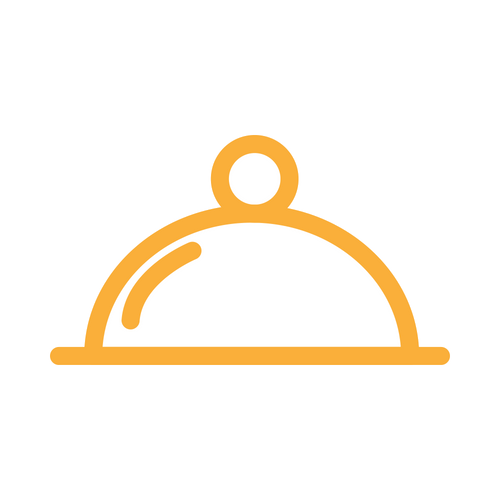 Meals Not Included
We start from Bangalore at 7 pm after all the trekkers board the bus from various locations. We will be covering a distance of approximately 500 km to reach Kumta. As the journey begins the trek leads are going to give you an overview of the trek and there will be an ice breaker session to blend well with your fellow trekkers and make you feel at home. The next thing you know, you have reached your destination!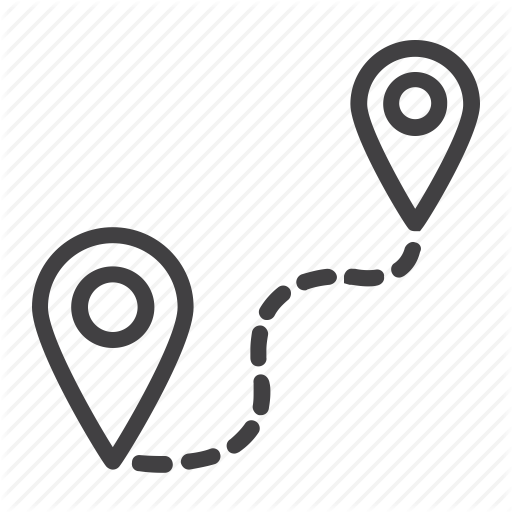 Private Vehicle
A/C Push Back seats tempo traveller or mini-bus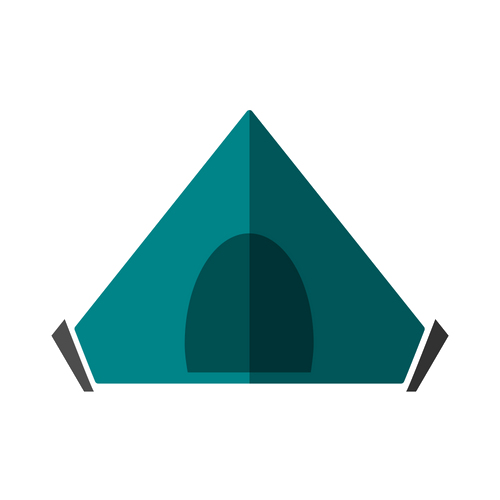 Tents
Twin/Triple sharing separate for men and women.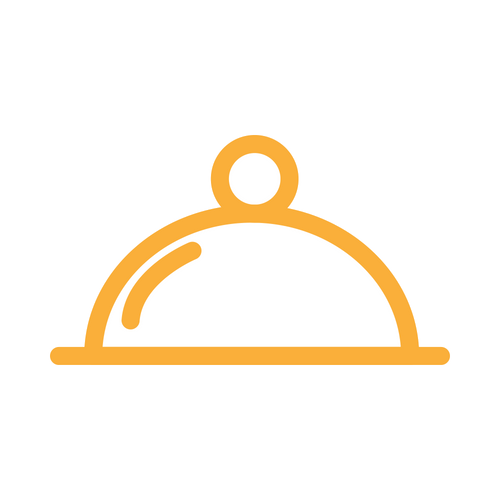 Breakfast, Lunch
The day starts with pretty views of forests, fog, and breathtaking valleys and winding roads through the bus window. We will reach the campsite at around 8:30. You can just drop your luggage in the tents and run straight to the beach. Have the delicious breakfast served at the campsite, pack your essentials, and start the trek. It's a small climb through the stone-ridden path to reach the top of the Kagal fort. The climb slowly reveals the beauty of the shoreline.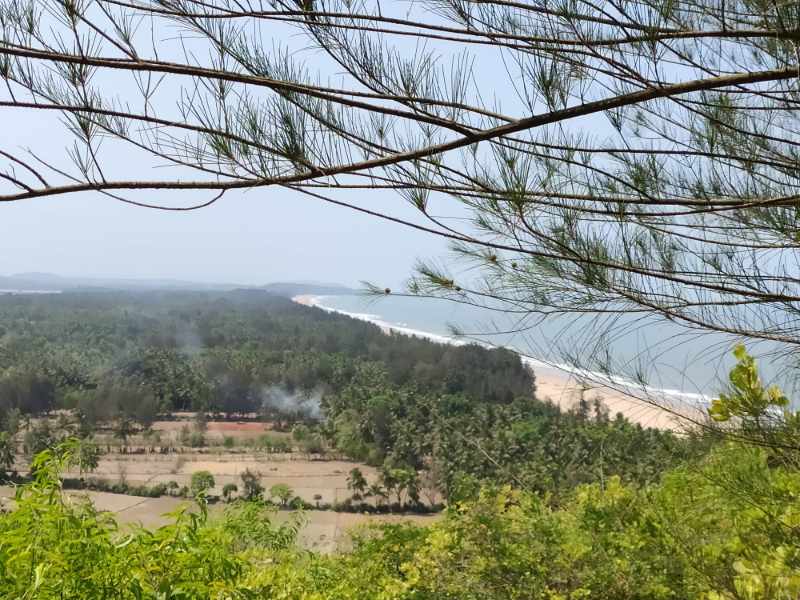 And soon you'll reach the top of the fort and such views welcome you. It's truly an amazing scene to see the river meeting the ocean. Kind of revealing the beauty of creation. The Aganashini estuary is what divides the shoreline of Gokarna and Kumta and you can pretty much view the lighthouse in Gokarna from atop the fort.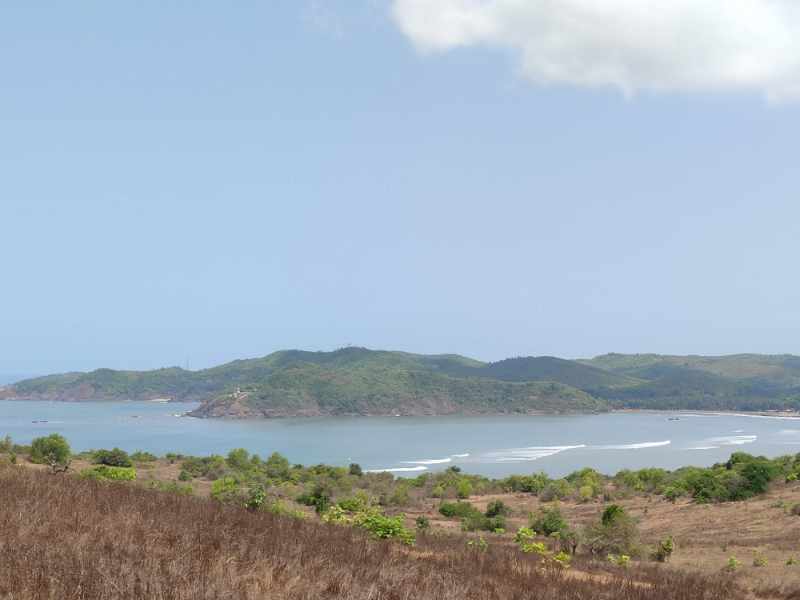 We continue walking along with the fort ruins to reach a bastion(View Point) which was originally a water tower, which is, however, now used by enthusiastic travelers to spot dolphins. The trek continues to excite you with breathtaking views of the beaches by the fort and soon after a steep descent and becoming host to a lot of red six-legged creatures, you reach Mystery Cave beach. A rather small beach with waves so loud and furious, it is sure to take away any tiredness of the trek. We then trek over the huge metamorphic rocks, to reach Heaven beach. The beauty of this beach is in a league of its own. No wonder it's named Heaven Beach.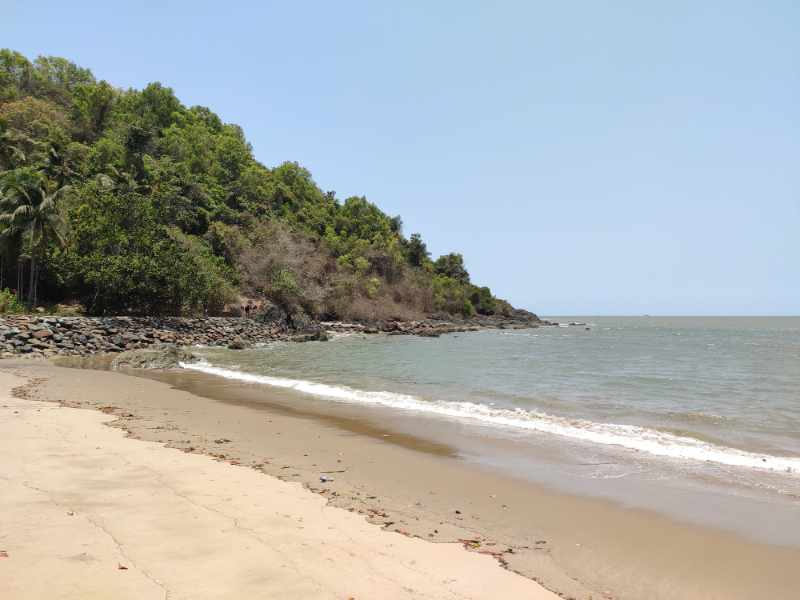 It has a good lengthy shoreline with calmer tides compared to Mystery cave beach, its the perfect place to jump, play, swim, or sleep in the water. We'll also have the self-sponsored lunch here. After spending a good amount of time, we'll then head to the Aganashini Jetty to get back into the bus to reach sunset point i.e Vannalli beach.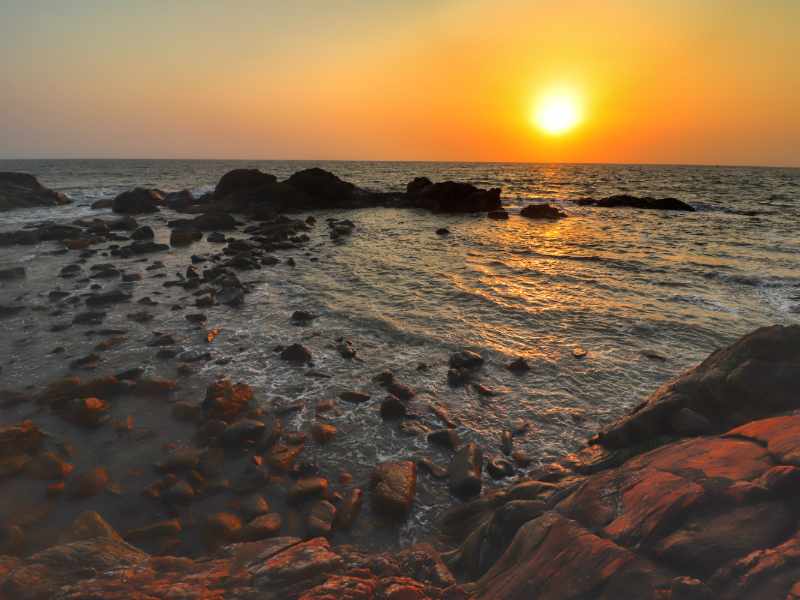 After a short trek along the hill by the beach, we finally reach a calm place under the shade of trees. Await the magical moment which makes you feel so close to nature that the myriad shades of oranges will be reflecting in your eyes and radiating from your face. Head back to the campsite for freshening up and dinner. Gather around for a fun session of music, dance, stories & whatnot under the beautiful starlit sky.
Visit Vibhooti Falls and Yana Caves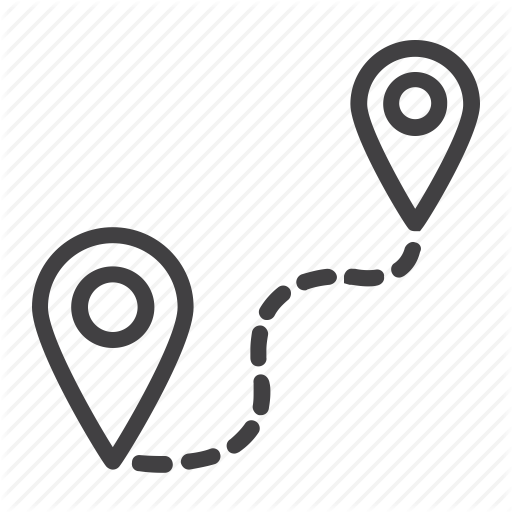 Private Vehicle
AC Tempo Traveller/ Mini Bus (Push Back seats)

Stay Not Applicable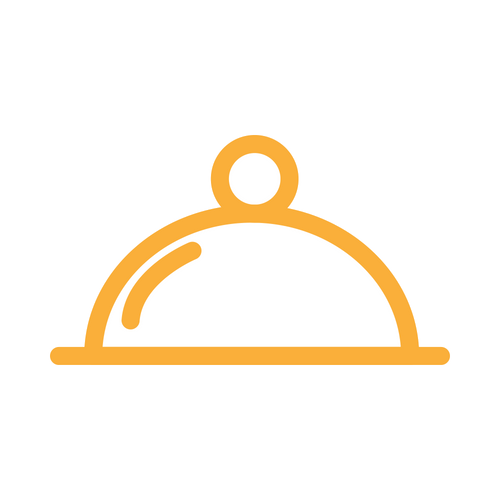 Breakfast
Be the first to catch the mesmerizing sunrise. Go for a walk along the shoreline while the waves play hide and seek with your feet, and take in the morning hues as you wait for breakfast to be served.
Vibhooti falls
We then head straight to Vibhooti Falls, a small waterfall near Yana, about 50 km from Sirsi North Kanara, Western Ghats. The falls got their name from the Limestone rock nearby. The picturesque drop of water amidst the lush forest leaves one in awe of the wonders of nature.
Yana Caves
Limestone rocks, a hiking trail, beautiful scenery, and lush backdrops compose Yana Rocks. These rocks lie close to the village of Yana in the Uttara Kannada district of Karnataka. They are home to an epic trail of limestone formations and black karst structures that make for the perfect weekend getaway from the neighbouring cities of Karnataka.
Black limestone rock formations form the backdrop of this area. There are two main hillocks, namely- the Mohini Shikhara at 90 metres and the Bhairaveshwara Shikhara at an elevation of 120 metres
The famous legend about Yana rocks
There is a mythical story associated with Yana Rocks. Legend has it that Bhasmasura, the demon king, was granted a boon by Lord Shiva himself that anything he would place his hand on would turn into ashes or bhasma.
He thought of testing this on Lord Shiva's head. The Lord escaped and reached out to Lord Vishnu to help him out. The former turned himself into a beautiful woman, Mohini whose beauty enticed Bhasmasura. She asked him to take up a dance challenge while she posed with her hand on her head.
As Bhasmasura copied her, he turned himself into ashes. Thus, Yana Rocks are black. The taller one is the Bhairaveshwara Shikhara or Shiva's Hill while the smaller one is the Mohini Shikhara or Mohini's Hill with an idol of Goddess Parvati.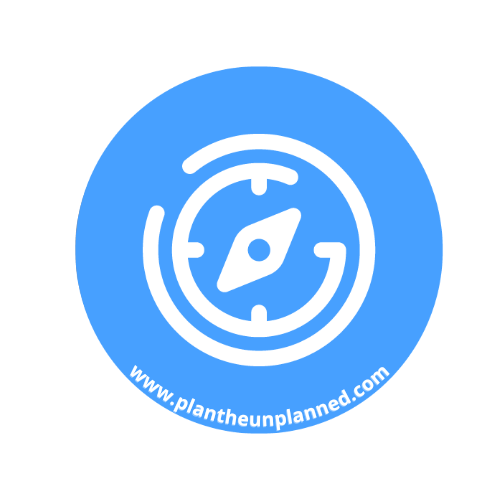 Hosted by
Plan The Unplanned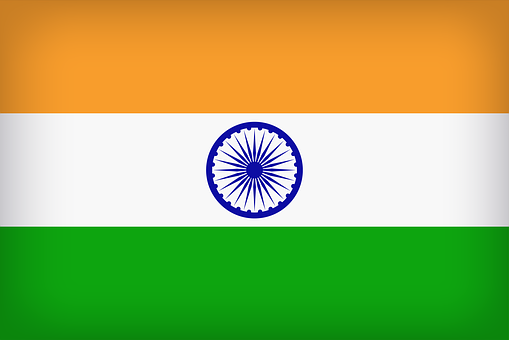 Verified Host
Logout's Trusted
Traveler's Choice
What's life without adventure? Isn't the real purpose of life to travel, to experience new places, and witness the sunrise from new mountaintops? This thought is what united Jatin and Tarun over a cup of chai, in spite of being from two unrelated backgrounds (CA and IT). They knew each other since the time Jatin was helping Tarun learn the ways of the wilderness through weekend treks and outings with another traveling group. Their love for traveling and trekking together motivated them to start something of their own. Thus was born "Plan The Unplanned", where travel goals come true. Under the Companies Act, Plan The Unplanned is incorporated as Unplanned Journeys Private Limited They started their journey on unsteady ground, much like any other company, but they shared an infatuation for travel and adventure with their customers, which amplified their determination, and thus, Plan the Unplanned family keeps getting bigger every day! Just about any travel idea can come alive with Plan The Unplanned…treks, adventure activities like rock climbing, kayaking, rafting, backpacking trips across the country, cultural outings, photo walks; everything that fellow travelers need, to explore the great outdoors together. Well now that the wanderlust has kicked in and you can already see a vacation in your nearest future, here's what we have to offer!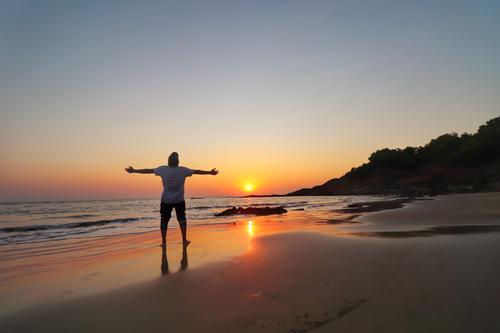 ---
---
Need Help? Directly Contact Host
Request Callback
---
Inclusions
Accommodation in Rooms on multiple sharing basis ( separate for men & women )

2 Breakfast, 2 Lunch & 1 Dinner

To and fro Transport from Bangalore ( A/c )

Entry Fees at Vibhooti Falls and Yana Caves

Local Guide & Outdoor Leader from Plan The Unplanned

Experience that you gain
Exclusions
Any meals not included above

Any kind of personal expenses

Any kind of insurance (health, medical, life accidental,etc )

Anything not included above
THINGS TO CARRY
Soft Copy of Aadhar ID/ License/Voter ID for obtaining forest permits)
Face Mask & Hand Sanitizer
Lunch box ( Mandatory )
2 water bottles – 1 liter each (Hydration is a necessity)
Raincoat (To protect yourself from the rains)
A comfortable pair of sports/trekking shoes with a good grip.
Flip-flops (To laze around the homestay)
Small Rucksack (to stuff your essentials for the trek)
Sufficient Cash for meals not included in the itinerary
Sunscreen and a hat/cap.
---
PICKUP LOCATIONS
Licious Head Office, Domlur
HOW TO REACH
Please select your preferred pickup point from the drop-down list while booking.
Any change in Pick up locations/ timings would be updated via mail 24 hours before the start of the trip.
Drop-off points shall be the same as the pick-up points.
---
Policy and Terms
For Departures from Bangalore: In the event that YOU cancel your trek, this is the cancellation policy we follow
If you cancel before 7 days – 90% of the amount will be refunded
If you cancel between 3 – 6 days – 50 % of the amount will be refunded
If you cancel between 0-3 days – No Refund
Note: For All The Above Refund Cases Transaction Fees/Internet Handling Charges will be deducted from the overall amount and the balance amount shall be refunded. You can transfer your ticket to anyone so that you could save your hard-earned money
"Transfer to a future date is only possible only if you cancel between 3-6 days before the trek date and not on the day of departure or a day before"
For other trips and travels with us, and detailed terms and conditions check the following link : https://www.plantheunplanned.com/refund-cancellation-policy
Terms and Conditions
The purchase of any travel services offered by PLAN THE UNPLANNED (hereinafter referred as 'PTU') constitutes a contractual arrangement between PTU ('First Party') and Client (hereinafter referred as 'You') ('Second Party'). Booking of services with PTU represents your unconditional acceptance of the terms & conditions set out herein. These terms and conditions shall be binding on you and all the travel companions booked by you.
Trekking and other outdoor activities provided by the PTU depend on various factors and have inherent risks associated with life. PTU does its best to reduce all types of risks, discomfort, and hazard to the best of its ability (within financial constraints), yet there are chances of accidents, mishaps, and deficiency in service.
Please ensure that you read carefully and understand these terms prior to confirming your booking.
Promotions
Pictures used on the website and collateral are meant for marketing purposes. These do not imply the inclusion of the pictorial content to be a part of your vacation or any guarantee that you will experience, encounter or view whatever is depicted through the pictures.
---
Fitness Responsibility
PTU offers trip(s) and trek(s) that require varying levels of fitness. The level of difficulty can be based on the extent of physical stress, the terrain, weather, and/or climate. The degree of difficulty for some trips can be physically demanding. To enable you to choose appropriately and prepare accordingly, carefully review the level of difficulty of each trip before booking the same.
PTU doesn't have any medical expert(s) and it is your responsibility to obtain medical advice, latest health requirements including inoculations and vaccines before you join a trip. PTU takes no responsibility for your inability to cope with the level of difficulty on a trip. While there is no age limitation on any PTU trips, any disability, pregnancy, mental or physical, or any other medical condition that may affect your fitness to complete the trek must be revealed at the time of booking the trip to PTU. You also undertake that you and Your travel companions, for whom You have signed up, do not suffer from any condition or disability that could create a hazard to Your own wellbeing or to others on a trip.
---
Program Dates
You are solely responsible for verifying the correct dates mentioned on the travel documents.
---
Itinerary
PTU reserves the right to modify or cancel the trip or part of the trip under circumstances, including but not limiting to Acts of God, road blockage, political unrest, sickness, accidents, events beyond PTU's control etc. Any extra cost arising from such circumstances shall be borne by you on the spot. Wherever possible, PTU shall intimate you of such changes in advance or while on the trip.
---
Luggage Responsibility
Baggage and personal effects are at your risk throughout the trip. You are solely responsible for your personal belongings while on the trip. PTU is not responsible for the loss of baggage, goods, air tickets, passport, cash, traveler's cheques, or any other travel document or item owned by you while on tour, whatever the cause.
---
On-trip Behaviour
You are required to behave in a manner that is acceptable and conducive to group travel. PTU reserves the right to terminate your trip (if you are found to be causing distress/annoyance to co-travelers, endanger/damage property of any supplier or of other traveling companions), without assigning any reason whatsoever. No refund for unused services is possible in such cases.
You also agree to abide by the authority of the group leader designated by PTU. The decision of the tour leader is binding on all participants on matters that affect the safety or well-being of any person participating in the trip. Behavior that causes danger, distress, or annoyance to others, or interferes with the mobility of the group can result in the group leader terminating your participation from the trip, with no right to refund for missed or unused services.
---
Protect The Environment
The entire trip/ trek would be through natural trails and we would spend most of the time in eerie forests, serene valleys, soothing hillsides, or at golden beaches. You should know that it's your duty to protect the environment and not create nuisances on the way by throwing your plastic materials and other wastes like packets of chips or wrappers of chocolates. PTU shall not consider any such behavior towards nature. We expect you to be responsible and aware adults.
---
No Smoking Or Alcohol Consumption
PTU doesn't support smoking or any sort of alcohol consumption during the journey and as a team, we earnestly request you to not indulge in those practices while you are with us. Smoking is not only injurious to your health but also equally bad for nature. We should ensure that there's sustainable natural conservation and our acts, in no way, hampers that. Also, alcohol consumption might ruin your experience as well as cause discomfort to your fellow mates. No action of smoking or drinking shall be tolerated by PTU during the trip/trek.
---
Amenities
PTU makes every effort to ensure the comfort of our guests, but PTU requests you to understand that the amenities around the trekking region may not be the same as the ones you are accustomed to, at home. Weather is another factor that will have a direct impact on your journey. Hence, you are requested to have patience, enthusiasm and be prepared for compromising, before you choose to undertake this journey.
---
Awareness
You accept that the very nature of active, adventure travel requires a degree of personal risk. You are likely to visit places where political, cultural, and geographical attributes might pose certain risks, dangers, and physical challenges. By booking a tour with PTU, you accept that you are aware of the personal risks, dangers, and challenges that might arise and that you are aware of the risks involved. You hereby assume all such risk and release PTU from all claims and causes of action arising from such damages or injuries or death resulting from these inherent risks. It is your responsibility to familiarize yourself with customs, weather conditions, physical challenges, and laws in effect as well as your local embassy contacts in each destination.
---
Emergency Situations
In the event you fall ill or suffer an accident during the trip, all hospital expenses, doctor fees, repatriation expenses, evacuation from road or mountain, any other charges incurred as a direct or indirect result of your illness/accident are your responsibility.
---
Photography Rights
PTU reserves the right to take photographs of you during the trip and to use them for promotional purposes. By booking a trip with us, you automatically grant us a royalty-free, perpetual, worldwide, and irrevocable license for using your images in photographs and videos that may be used for promotional material, website, social media, collateral, and any other marketing and publicity materials.
Frequest Questions
Q: I have booked the trek when will I get further updates regarding the trek?
A: Well, most of our treks are usually confirmed by Thursday and you would receive a BON VOYAGE mail that would contain details as regards Pickup Points ( Location and Timings ), Outdoor Leader ( Point of Contact ), Do's and Don'ts. You'll be added to Whatsapp Group for all the further updates.
Q: Would I be added to a WhatsApp Group once the trek is confirmed?
A: Yes, the Bon Voyage mail would contain a link for Whatsapp Group through which one can join and interact with fellow travelers and outdoor leaders.
Q: I'm a solo traveller, Can I join?
A: The interesting thing about travelling alone is that you get to meet new people from diverse backgrounds, and towards the end, you are no longer strangers. Hence solo travellers are always welcome to join us on our trips. Read more about solo travelling here and get inspired! https://www.plantheunplanned.com/solo-yet-accompanied/
Q: Is it safe for Women/Girls?
A: Safety and security are our priority at all times. Hence it is safe for women/girls to join us on our treks and travels. Our trek leaders accompany the team at all times, and our campsites are secured and safe for accommodation. We also have female trek leaders who accompany us on most of our treks.
Q: Do I have to carry luggage all the way during trekking?
A: Not at all. You could keep all the extra luggage back at the campsite/homestay and carry only the necessary stuff for the trek (Raincoats, Torchlight, Waterbottle, lunchbox, and your valuable)
Q: Do you have Washrooms during the trek?
A: Well, you are in the mountains and none of our trails have a washroom facility during the trek.
Q: Do I have any other boarding points apart from the ones mentioned?
A: Yes, we do have options for picking a traveller on board with a few locations provided they are on the route to our destination. The following are the same: - Croma Store, Sony World Signal - Trinity Circle Metro Station - Yeshwanthpur Metro Station - Goraguntepalya Metro Station - Nayanadahalli Metro Station
Q: How do I avail discounts?
A: Details for availing discounts are mentioned in the following link, https://www.plantheunplanned.com/membership/
Q: What is "Without Travel" option during my booking process?
A: Well, if you select this option, all the travel arrangements for your entire itinerary must be managed by yourself, and Plan the Unplanned crew will not be managing anything related to your travel. We recommend you come via car for a smooth travel experience to, from and within the destination.
Q: Would I be able to postpone to a future in case I do not attend the trek on the day of departure?
A: We are extremely sorry, you cannot postpone to any future date in case you fail to attend the trek on the mentioned date for any reasons whatsoever (family/health/work emergencies). You can write to us at [email protected] as regards and our team will get in touch with you on the same
Q: I've never gone on a hike before, so can I do this one?
A: Kumta Beach trek is an easy trek, with the majority of the track passing through tea farms and river trails. It can be done without difficulty by men, women, and children who are physically fit.
Q: Can we leave the luggage at the homestay/tents?
A: Yes, it is possible to leave your luggage at the homestay/tents and carry the necessary things on your trek.
Q: What about Kumta's cellphone network and connectivity?
A: Kumta has a good cellphone network and connectivity for all networks.
Q: Is it possible to camp anywhere along the trail?
A: No, you cannot camp anywhere along the trail.
Q: Is it possible to trek to Kumta during the monsoon season?
A: No, it is not possible to trek to Kumta during the monsoon season.
Q: When is the best time to go on a beach trek in Kumta?
A: The months of October to March are said to be the finest for going on a beach hike at Kumta. The weather is excellent at this time of year, and you may avoid the summer heat.
More From Plan The Unplanned
From [[price.price | number:0]]/ per person
From [[event.price | number:0]]/ per person
Free
[[ batch.startdate|date]] [[batch.soldout ? ' (Soldout)':'']]