Meghalaya Backpacking with Plan The Unplanned
Verified Host
Logout's Trusted
Traveler's Choice
Backpacking

Camping

Leisure And Travel

Local Treks

Photography

Travel & Work
---
All About It
6 Days 5 Nights
For 10+ years
Best Season - Winter (Nov, Dec, Jan) Spring (Feb, March, April) Monsoon (Aug, Sept, Oct)
Meghalaya, the abode of clouds is a state in North-East India. This state is the wettest region of India and 70% of the state is forested. Naturally, the state has mesmerizing waterfalls, pitch dark caves, sacred jungles, several lakes, high hills, and valleys. Three main tribes namely the Khasi, Pnar, and Garo for the inhabitants of Meghalaya and are known to be friendly people who speak good English as it is their official language. It is a famous tourist destination among couples who want a romantic getaway or adventure seekers for seductive and dangerous trails.
Highlights
Day 1: Arrival in Guwahati | Road to Shillong (98 Kilometers, 4 Hours)
Day 2: Drive from Shillong to Shnongpdeng via Laitlum (88 Kilometers, 3 Hours)
Day 3: Adventure Activities & Drive towards Cherrapunji (90 Kilometers, 3 Hours)
Day 4: Trek to Double Decker Bridge | Overnight stay in Cherrapunji
Day 5: Drive to Shillong (54 Kilometers, 1 Hour)
Day 6: Drive to Guwahati via Umiam (98 Kilometers, 4 Hours) | Trip Ends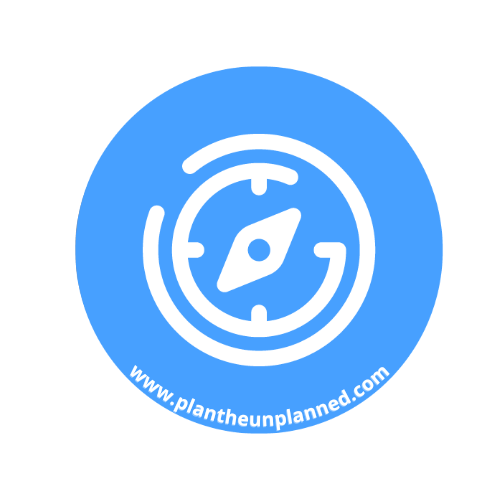 Hosted by
Plan The Unplanned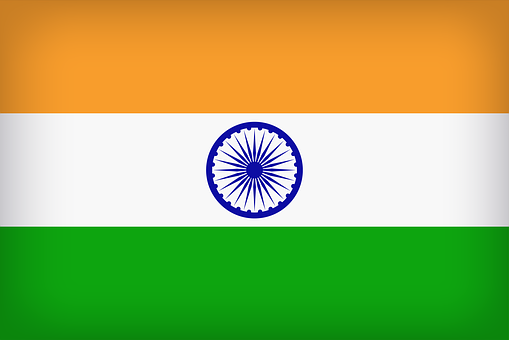 Verified Host
Logout's Trusted
Traveler's Choice
What's life without adventure? Isn't the real purpose of life to travel, to experience new places, and witness the sunrise from new mountaintops? This thought is what united Jatin and Tarun over a cup of chai, in spite of being from two unrelated backgrounds (CA and IT). They knew each other since the time Jatin was helping Tarun learn the ways of the wilderness through weekend treks and outings with another traveling group. Their love for traveling and trekking together motivated them to start something of their own. Thus was born "Plan The Unplanned", where travel goals come true. Under the Companies Act, Plan The Unplanned is incorporated as Unplanned Journeys Private Limited They started their journey on unsteady ground, much like any other company, but they shared an infatuation for travel and adventure with their customers, which amplified their determination, and thus, Plan the Unplanned family keeps getting bigger every day! Just about any travel idea can come alive with Plan The Unplanned…treks, adventure activities like rock climbing, kayaking, rafting, backpacking trips across the country, cultural outings, photo walks; everything that fellow travelers need, to explore the great outdoors together. Well now that the wanderlust has kicked in and you can already see a vacation in your nearest future, here's what we have to offer!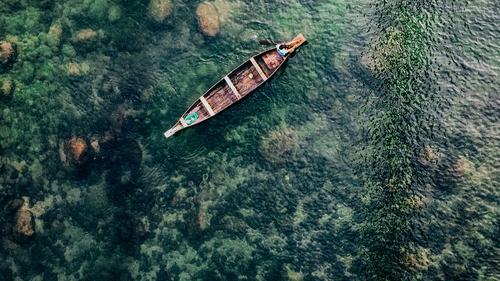 ---
Next Upcoming On
Saturday - Sept. 2, 2023
---
Need Help? Directly Contact Host
Request Callback
---
Inclusions
Pickup and dropoff at fixed times.
Local sightseeing transportation with Tempo Traveler from Guwahati to Guwahati.
Bike Rental and Gasoline from Guwahati.
Knee protectors, elbow protectors, and a helmet are required riding gear.
Due to comfort and safety concerns, we urge that all riders bring their own helmets. Due to the fact that the helmets we provide are of a common size, there may be size variations.
Hotel accommodations for two nights in Shillong and Cherrapunji, respectively. One night's camping accommodations in Shnongpdeng.
Dietary plan: CP (Only served for breakfast in Shillong and Cherrapunji) (Dinner and Breakfast in Shnongpdeng.)
Medical and Mechanical Assistance
Backup Vehicle
Cliff Diving
Snorkeling
Boating
Bonfire
The captain will be there during the duration of the excursion.
Parking and Admission Tickets
Local Information regarding the Double Decker Bridge
First Aid kits.
Driver Compensations
Exclusions
5% GST
Check in early at the hotel.
Any additional personal expenditures.
Additional lodging and meal expenses were incurred owing to a flight delay.
Cost Of Any Replacement Part Needed Due To Accidental Damage To The Motorcycle While In Rider's Possession.
Cost Incurred To Transport Or Tow The Motorcycle If It Is Lost Along The Route.
Cost Of Vehicle Service Or Maintenance.
Any lunch and additional meals not included in the inclusions section.
Any transportation from Guwahati to Guwahati, other than what is included in "Inclusions."
Parking and monument entrance costs are incurred during sightseeing.
Expenses incurred as a result of flight cancellations, landslides, roadblocks, and other natural disasters.
Cost of vehicle servicing or maintenance and security deposit of Rs. 5,000 per motorcycle. According to the deposit policy (This is refundable at the end of the trip if there is no damage or spare parts used.)
Other services not covered in the inclusions
THINGS TO CARRY
Day backpack (20 – 30 Ltrs): When you are on a local sightseeing tour, you are required to carry only a few necessary items and for that, you need a day backpack as you will leave your bigger one at your designated stay.
Outdoor Shoes: A comfortable shoe is required when traveling outdoors. They shouldn't be chunky, instead, they should be lightweight and sturdy.
Sun Screen (SPF 40+): To avoid sunburns, you need to put on sunscreen.
Floaters or Sandals: When you are spending your day at leisure, a good pair of sandals and floaters will help you to move freely.
Sunglasses / People who use spectacles (Use Photochromic glasses instead of contact lenses): Photochromatic glasses are specs that are designed to transform into anti-glare shades depending upon exposure to the sun. They are good when it comes to eye protection but one can also opt for clip-on glasses etc.
3 Quick Dry Tees: You must keep at least three pairs of quick dry tees.
1 Poncho: A poncho is an evolved form of a raincoat that provides coverage to your body as well as your bag and ensures total water protection from rain.
Mobile charger / Power bank: Although you'll get electricity at most places, it is always advisable to carry a charged power bank in case of emergencies.
Quick-dry towel: A quick-dry towel will help in maintaining proper hygiene. It must dry quickly because the wet fabric will only increase the chance of bacterial growth.
Sanitizer: Prevent the risk of infections and maintain proper hand hygiene by making sure you carry a hand sanitizer.
Sun Cap: A lightweight sun cap with side flaps is perfect to keep your head cool and avoid sunburns on sunny days.
Water Bottle 1 Lt.: Hydration is extremely important when it comes to traveling To carry a water bottle that you can refill is a must.
Bag for all your Toiletries: A bag with all your essentials including napkins, toothpaste, sanitizers, paper soap, etc should be carried in a ziplock bag.
Personal Basic Medical Kit: Carrying a medical kit with bandages, Dettol, and medication for headaches, nausea, etc is necessary.
Documents: Identification proofs like Aadhar Card, and driver's License.
Travel Laundry Bag: In case your clothes get wet or your garments don't dry, you can carry them in the bag and keep them separate from your dry clothes.
Camera: This should be obvious. To make sure that you get to capture all the great moments from your trip. Make sure that you have enough storage and some extra batteries as well.
---
---
Policy and Terms
Here's the cancellation policy for Himalayan Treks/Backpacking Trips/Road Trips
If you cancel before 30 days - 90% of amount will be refunded
If you cancel between 20 -30 days - 75% % of amount will be refunded
If you cancel between 15-19 days - 50% will be refunded
If you cancel between 7-14 days - 25 % amount will be refunded
If you cancel between 0- 7 days before the departure date - No amount would be refunded.
*Intimation Period means the number of days before the tour is scheduled to start
**Cancellation Fee is the amount of money that will be deducted from the total billing amount before offering the refund.
Refund/Cancellation requests are accepted only by email at

[email protected]

and not via call or Whatsapp.
Note: For All The Above Refund Cases Transaction Fees/Internet Handling Charges will be dedcuted from the overall amount and balance amount shall be refunded. You can transfer your ticket to anyone so that you could save your hard earned money
For other trips and travels with us, and detailed terms and conditions check the following link : https://www.plantheunplanned.com/refund-cancellation-policy
Terms and Conditions
The purchase of any travel services offered by PLAN THE UNPLANNED (hereinafter referred as 'PTU') constitutes a contractual arrangement between PTU ('First Party') and Client (hereinafter referred as 'You') ('Second Party'). Booking of services with PTU represents your unconditional acceptance of the terms & conditions set out herein. These terms and conditions shall be binding on you and all the travel companions booked by you.
Trekking and other outdoor activities provided by the PTU depend on various factors and have inherent risks associated with life. PTU does its best to reduce all types of risks, discomfort, and hazard to the best of its ability (within financial constraints), yet there are chances of accidents, mishaps, and deficiency in service.
Please ensure that you read carefully and understand these terms prior to confirming your booking.
Promotions
Pictures used on the website and collateral are meant for marketing purposes. These do not imply the inclusion of the pictorial content to be a part of your vacation or any guarantee that you will experience, encounter or view whatever is depicted through the pictures.
---
Fitness Responsibility
PTU offers trip(s) and trek(s) that require varying levels of fitness. The level of difficulty can be based on the extent of physical stress, the terrain, weather, and/or climate. The degree of difficulty for some trips can be physically demanding. To enable you to choose appropriately and prepare accordingly, carefully review the level of difficulty of each trip before booking the same.
PTU doesn't have any medical expert(s) and it is your responsibility to obtain medical advice, latest health requirements including inoculations and vaccines before you join a trip. PTU takes no responsibility for your inability to cope with the level of difficulty on a trip. While there is no age limitation on any PTU trips, any disability, pregnancy, mental or physical, or any other medical condition that may affect your fitness to complete the trek must be revealed at the time of booking the trip to PTU. You also undertake that you and Your travel companions, for whom You have signed up, do not suffer from any condition or disability that could create a hazard to Your own wellbeing or to others on a trip.
---
Program Dates
You are solely responsible for verifying the correct dates mentioned on the travel documents.
---
Itinerary
PTU reserves the right to modify or cancel the trip or part of the trip under circumstances, including but not limiting to Acts of God, road blockage, political unrest, sickness, accidents, events beyond PTU's control etc. Any extra cost arising from such circumstances shall be borne by you on the spot. Wherever possible, PTU shall intimate you of such changes in advance or while on the trip.
---
Luggage Responsibility
Baggage and personal effects are at your risk throughout the trip. You are solely responsible for your personal belongings while on the trip. PTU is not responsible for the loss of baggage, goods, air tickets, passport, cash, traveler's cheques, or any other travel document or item owned by you while on tour, whatever the cause.
---
On-trip Behaviour
You are required to behave in a manner that is acceptable and conducive to group travel. PTU reserves the right to terminate your trip (if you are found to be causing distress/annoyance to co-travelers, endanger/damage property of any supplier or of other traveling companions), without assigning any reason whatsoever. No refund for unused services is possible in such cases.
You also agree to abide by the authority of the group leader designated by PTU. The decision of the tour leader is binding on all participants on matters that affect the safety or well-being of any person participating in the trip. Behavior that causes danger, distress, or annoyance to others, or interferes with the mobility of the group can result in the group leader terminating your participation from the trip, with no right to refund for missed or unused services.
---
Protect The Environment
The entire trip/ trek would be through natural trails and we would spend most of the time in eerie forests, serene valleys, soothing hillsides, or at golden beaches. You should know that it's your duty to protect the environment and not create nuisances on the way by throwing your plastic materials and other wastes like packets of chips or wrappers of chocolates. PTU shall not consider any such behavior towards nature. We expect you to be responsible and aware adults.
---
No Smoking Or Alcohol Consumption
PTU doesn't support smoking or any sort of alcohol consumption during the journey and as a team, we earnestly request you to not indulge in those practices while you are with us. Smoking is not only injurious to your health but also equally bad for nature. We should ensure that there's sustainable natural conservation and our acts, in no way, hampers that. Also, alcohol consumption might ruin your experience as well as cause discomfort to your fellow mates. No action of smoking or drinking shall be tolerated by PTU during the trip/trek.
---
Amenities
PTU makes every effort to ensure the comfort of our guests, but PTU requests you to understand that the amenities around the trekking region may not be the same as the ones you are accustomed to, at home. Weather is another factor that will have a direct impact on your journey. Hence, you are requested to have patience, enthusiasm and be prepared for compromising, before you choose to undertake this journey.
---
Awareness
You accept that the very nature of active, adventure travel requires a degree of personal risk. You are likely to visit places where political, cultural, and geographical attributes might pose certain risks, dangers, and physical challenges. By booking a tour with PTU, you accept that you are aware of the personal risks, dangers, and challenges that might arise and that you are aware of the risks involved. You hereby assume all such risk and release PTU from all claims and causes of action arising from such damages or injuries or death resulting from these inherent risks. It is your responsibility to familiarize yourself with customs, weather conditions, physical challenges, and laws in effect as well as your local embassy contacts in each destination.
---
Emergency Situations
In the event you fall ill or suffer an accident during the trip, all hospital expenses, doctor fees, repatriation expenses, evacuation from road or mountain, any other charges incurred as a direct or indirect result of your illness/accident are your responsibility.
---
Photography Rights
PTU reserves the right to take photographs of you during the trip and to use them for promotional purposes. By booking a trip with us, you automatically grant us a royalty-free, perpetual, worldwide, and irrevocable license for using your images in photographs and videos that may be used for promotional material, website, social media, collateral, and any other marketing and publicity materials.
Frequest Questions
Q: I have booked the trek when will I get further updates regarding the trek?
A: Well, most of our treks are usually confirmed by Thursday and you would receive a BON VOYAGE mail that would contain details as regards Pickup Points ( Location and Timings ), Outdoor Leader ( Point of Contact ), Do's and Don'ts. You'll be added to Whatsapp Group for all the further updates.
Q: Would I be added to a WhatsApp Group once the trek is confirmed?
A: Yes, the Bon Voyage mail would contain a link for Whatsapp Group through which one can join and interact with fellow travellers and outdoor leaders.
Q: I'm a solo traveller, Can I join?
A: The interesting thing about travelling alone is that you get to meet new people from diverse backgrounds, and towards the end, you are no longer strangers. Hence solo travellers are always welcome to join us on our trips. Read more about solo travelling here and get inspired! https://www.plantheunplanned.com/solo-yet-accompanied/
Q: Is it safe for Women/Girls?
A: Safety and security are our priority at all times. Hence it is safe for women/girls to join us on our treks and travels. Our trek leaders accompany the team at all times, and our campsites are secured and safe for accommodation. We also have female trek leaders who accompany us on most of our treks.
Q: Would I be able to postpone to the future in case I do not attend the trek/trip on the day of departure?
A: We are extremely sorry, you cannot postpone to any future date in case you fail to attend the trek on the mentioned date for any reasons whatsoever (family/health/work emergencies). You can write to us at [email protected] as regards and our team will get in touch with you on the same
Q: How do I avail discounts?
A: Details for availing discounts are mentioned in the following link, https://www.plantheunplanned.com/membership/
Q: What makes Meghalaya highly recognised?
A: Meghalaya, often known as the Abode of Clouds, is a state in northeastern India that is home to some of the world's finest biodiversity. Numerous features of this state are renowned, including the renowned monsoons, the rich traditional festivities, and the stunning topography.
Q: What is the best time to visit Meghalaya?
A: The ideal time to travel to Meghalaya is from November through February during the winter. This is the best time to go sightseeing because the rain won't ruin your plans and the hot sun won't exhaust you.
Q: What are the mobile networks working in Meghalaya?
A: Only the BSNL, Jio or MTNL mobile network is functional.
Q: How to reach Meghalaya?
A: By Air Guwahati (Assam), 159 miles from Meghalaya, is home to a major airport (Lokpriya Gopinath Bordoloi International Airport). The airport has excellent connections to Indian cities including Mumbai, Delhi, Chennai, and Calcutta as well as the foreign destinations of Tura and Bangkok. Flight travel to Meghalaya is an adventure all its own. Although there is no direct bus route connecting the Guwahati Airport with Meghalaya, you can use a taxi to go there. By Rail The closest train station to Meghalaya, if you want to go there by train, is at Guwahati (Assam). It is 180 kilometres away. Bangalore, Jammu and Kashmir, New Delhi, Amritsar, and Guwahati Junction are all connected. You have two options for getting to Meghalaya from Guwahati: buses or cab service. By Road Major cities are well-connected to Meghalaya by roadways. The majority of the roads are smooth and well-travelled. Due to their love of nonstop rain, many tourists consider the monsoon the greatest month to visit Meghalaya. However, it would be wonderful if you could drive safely throughout the active monsoon season. Due to the severe rain, certain roadways experience delays.
Q: What dish is renowned in Meghalaya?
A: Rice with spicy meat and fish dishes is the main cuisine of the population. They raise cows, pigs, chickens, ducks, and goats and enjoy the meat they produce. Jadot, Ki Kpu, tung Mumbai, and pickled bamboo shoots are typical foods from the Khasis and Jaintia; bamboo shoots are also a Garo favourite.
Q: What language is spoken in Meghalaya?
A: The three main dialects spoken in Meghalaya are Khasi, Pnar, and Garo, with English serving as the official state language. The development of the Khasi, Pnar, and Garo languages and literature, as well as their inclusion in the list of Modern Indian Languages, was spurred on by Christian missionaries.
Q: What kind of climate exists in Meghalaya?
A: Meghalaya's climate is typically highly humid. The southwest monsoon and the northeast winter winds have a direct impact on it. Meghalaya has four distinct seasons: spring (March to April), monsoon (May to September), autumn (October to November), and winter (December to February) (December to February).
More From Plan The Unplanned
From [[price.price | number:0]]/ per person
From [[event.price | number:0]]/ per person
Free
[[ batch.startdate|date]] [[batch.soldout ? ' (Soldout)':'']]