Nagtibba Trekking (Dehradun to Dehradun)
Nag Tibba, Jaunpur Range, Uttarakhand
Verified Host
Logout's Trusted
Traveler's Choice
Backpacking

Camping

Jungle Camping

Leisure And Travel

Weekend Getaways
---
All About It
Once the travel along the roads is over, Will begin the real journey towards the peak of Nagtibba at the elevation of 3022 meters above sea level. We will showcase the basic rules and etiquettes for trekking and then will begin our ascend after breakfast in the afternoon. By the late afternoon we will reach our first holding point or base camp. At base camp there will be bonfire, small barbeques, your sleeping tent and related accessories to give you a good night sleep. There will be ample star/moonlight for you to switch off your emergency lights. Early in the morning we will make our wholesome breakfast and will ascend towards the peak to enjoy a mix of night trekking and a view of sunrise from the peak. Post that we will descend back to Pantwari from where we will leave for our respective homelands. Major experiences: Mini barbeque, working in a team of random individuals to achieve a common goal (survive), enjoy the nature in its raw form, make some new friends/travel buddies and lot more
Who should attend?
If you are 6 years or more and can walk then you are the ideal candidate for this trek
Bonfire
Trek to Base Camp
Visit to Goat Village and Board Games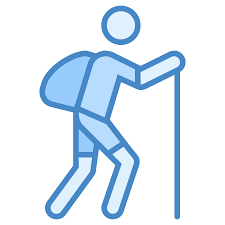 Trek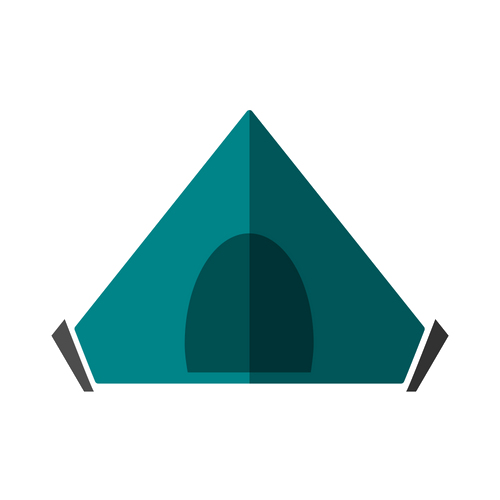 Tents
2/3 sharing basis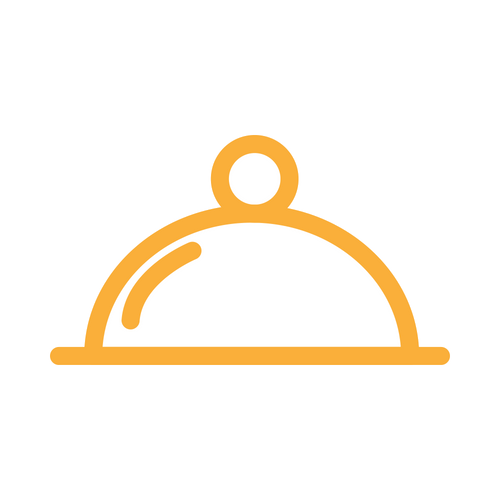 All Meals
(Snacks During Trek Included)
Detailed Itinerary Description Time: 4am-7 am Event: Pickup at Dehradun Event Description: By Private Vehicle (4 or more individuals): We will assemble at Dehradun ISBT and at railway station depending on the mode of arrival at Dehradun. We will board the taxi/traveller at scheduled time. There will be halts in midway for food, snacks and for washroom. Food, snacks and personal expenses during transit from Dehradun to Pantwari is to be borne by the customer. We will only provide the transportation, RTO taxes, and toll. By Public/Shared Taxi (3 or less individuals): Shared Taxi leaves at 7 am from Railway station. State transport bus leaves at 5:30 am and at 6:00 am. You must arrive before the scheduled time to ensure easy and hassle-free pickup. In case if you miss the deadline, one has to arrange his own transport. Private taxi will be arranged on request but the cost will be borne by the individual as per actual. Time: 10am -12 am Event: Arrival at Pantwari Village Event Description: On arrival at Pantwari village you will welcomed with hot Tea/Coffee. You will take some rest, answer natures call, get fresh and piping hot breakfast will be served. Breakfast options include bread Omlette/ Boiled Eggs/ Aloo Parantha/Maggi. Time: 12:30 pm – 2 pm Event: Start of Trek from Pantwari Village Event Description: We will provide you with basic raincoat, walking stick, munchies (Biscuits/Dairy Milk/Apples/Banana/Oranges) for trek. You will be briefed about basic Do's and Dont's of the Trek. We will have brief introduction session with the guide and fellow trekkers. Post introduction and briefing we will start our trek to the base camp. On the way to base camp we will halt at multiple points for snacks and water. Keep refilling your water bottles at water sources. Don't forget to capture the beautiful and scenic beauty of the area. Please carry all garbage with yourself or deposit it with the guide. Time: 4pm – 6 pm Event: Arrival at Base Camp Event Description: On arrival at base camp you will lay off your rucksack, take off your shoes, wash your feet and lay down on the ground/mats for relaxing. You will be served with hot tea/coffee along with Pakodas and chutney/sauce. You can enjoy the board games of Ludo and Chess as sun sets in the sky. Sunsets is worth observing as sky turns orange. Each tent is provided with one set of slippers. Time: 6:30pm -10 pm Event: Bonfire Event Description: Once the sun is set, we will light up the bonfire. You can sit by the bonfire and share your memories/stories while we serve you with hot soup. Surprise snacks may also be served. In the meanwhile, your dinner is being prepared by our cook Shri Sardarji. Ask us for Maggi we will be happy to serve as any trip is sort of incomplete without the fulfilling soupy Maggi. Time: 8:30 pm – 9:30pm Event: Dinner Event Description: Hot and freshly prepared dinner will be served as night approaches. It will be simple and plain Rice, Roti, dal, Seasonal Vegetable, Salad, Papad and Sweet along with lukewarm water. Time: 10pm-3:45 am Event: Sleeping Event Description: After your dinner you will retire in your tents which is already equipped with sleeping mat and sleeping bags. Each tent will be provided with one set of light, please use it cautiously as no power source is available and we rely on these battery-operated lights.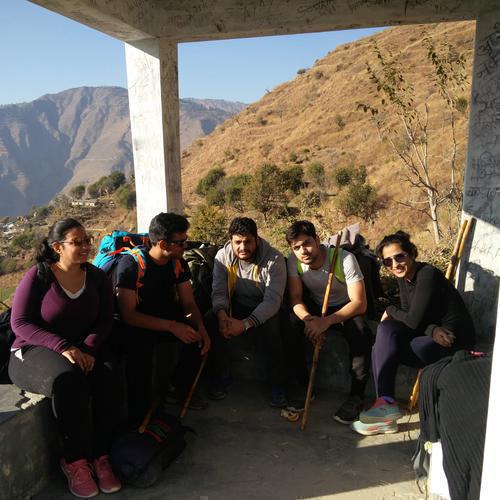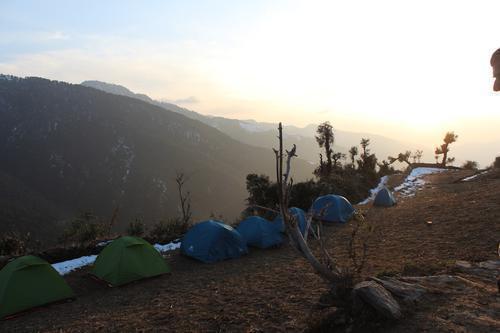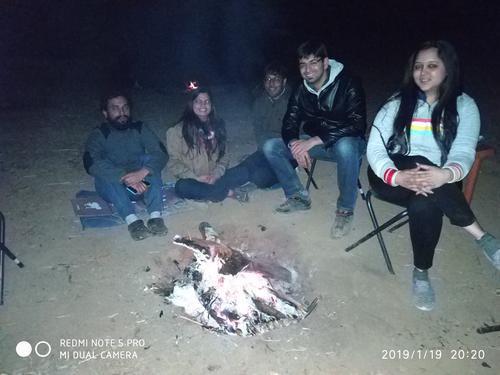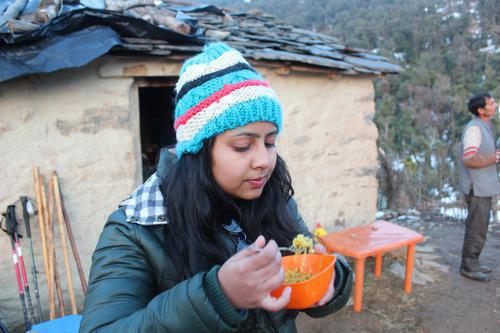 Sunrise view from Nagtibba Summit at 3022 meters
3-4 hour uphill trek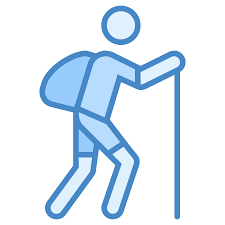 Trek

Stay Not Applicable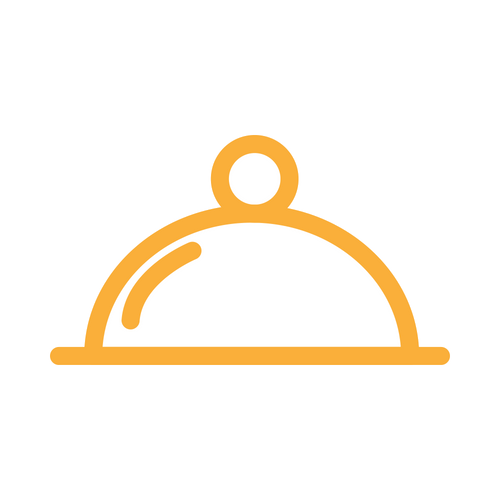 Breakfast, Lunch
(Tea, coffee, and Maggi as per request. Snacks and fruits during trekking)
Time: 4 am-4:30 am Event Breakfast Event Description: We will wake you up at 4:00 am in the morning to give you an experience of the night trek. We will provide with hot water to get freshen up, gargle and prepare yourself for further trekking. You can use the dry pit type toilet in tent enclosure to answer nature call. Toilet paper, water and sanitizer is provided. You will be served with breakfast and tea before start. Options include Maggi, boiled eggs and bread toast/sandwich. We will also pack some for the way as many people don't like eating so early in the morning but it will get cold by the time you may ask for it. Trust me you will enjoy it cold as hunger creeps in after few kilometers of trek. Time: 4:30 am to 7:30 am Event: Trek to Nagtibba Summit Event Description: We will head towards the summit fully loaded with lights, and food items which include some freshly cooked breakfast, biscuits, chocolates, toffees, and fruits. We will move together as long as we don't start getting natural light. We will move by halting at multiple points. Major attractions include Katian base camp, Nag Devta temple, trail in the forest and the obvious Nagtibba Summit. Click lots of photos and carry many memories of beautiful Himalayas. Time: 7:30am – 9:00 am Event: Stay at Top of Summit Event Description: We will lay around on the top and rest for some time. Get photos clicked make few calls!!!!! Yes you get network at top if you are lucky. Have some food, run around make some noise and don't forget to pay your respect and thanks for safe trip before descending back to base camp. Time: 9:00 am to 11am Event: Return Back to Base Camp Event Description: We will descend back to base camp after completing our trek to the top. You will observe that descend is much easier than the climb and you will reach the base camp in half the time. On arrival back at base camp you will wash your feet and face to freshen up. Time: 11:30 am-12:30 pm Event: Lunch Event Description: After taking some rest you will be served with lunch which will include Rice, Rajma, Papad, Salad and Achar. Tea and Maggi is always at your disposal. Time: 12:30 pm – 3:30 pm Event: Return to Pantwari Village Event Description: We will head back to the Pantwari Village and after arriving at the office you will submit the raincoat, torch, walking stick and any other item taken. You will leave your feedback and suggestions and get ready for heading back to Dehradun. Time: 4:30 pm-8:00pm/3:00am Event: Return Back to Dehradun/Delhi Event Description: You will board your respective vehicle and head back to Dehradun/Delhi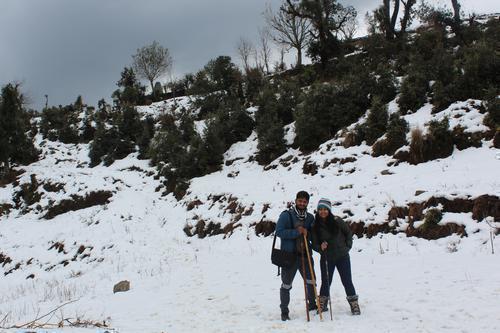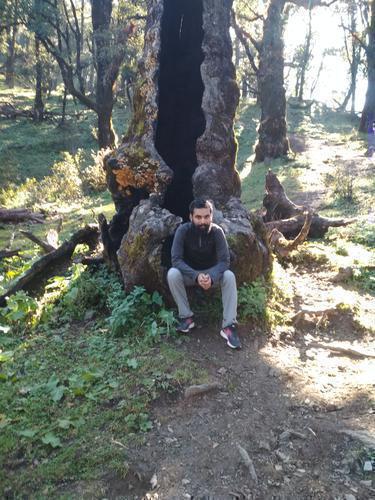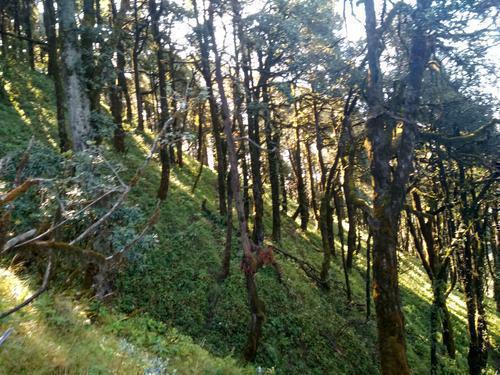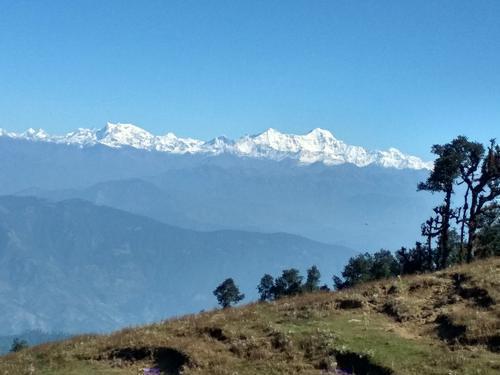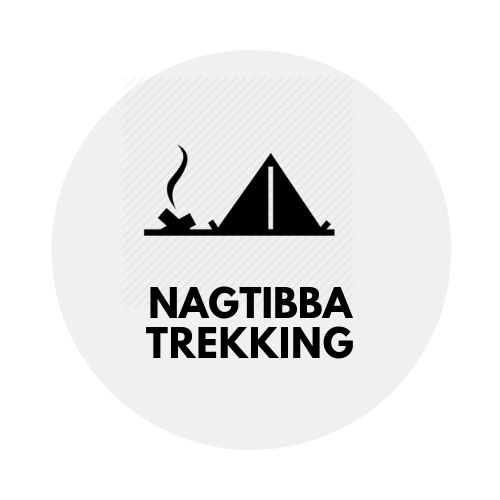 Hosted by
Nag Tibba Cafe
Verified Host
Logout's Trusted
Traveler's Choice
Nag Tibba Trekking is a new venture of Kaushik Enterprises and is started as a family business to make your trekking experience to the NagTibba Peak a pleasant experience. We strive to provide you with better facilities including your stay, food and trekking experience. We look forward to be your host on your journey on this beautiful trek. Help us to maintain the cleanliness of the trek by following strict pollution and garbage control methods. (Ask for proper disposal)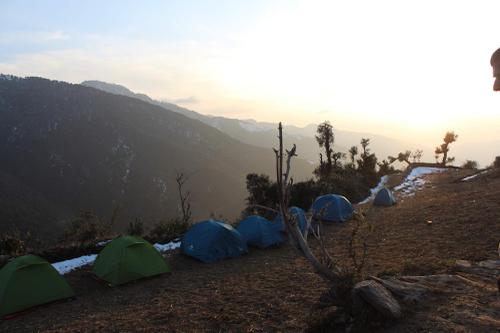 ---
---
Need Help? Directly Contact Host
Request Callback
---
Inclusions
 Accommodation: All accommodation on the trek will be on twin sharing basis in Tents.  Trek Leader and Guides: A team of an experienced and certified Trek Leader, as well as a professional guide, will accompany you for the trek.  Services of a Professional Trekking Team: A team of an experienced Cook, Camp Staff, Porters/Mules will accompany you for all the arrangements on the trek.  Meals: All Meals on the Trek are included. We will serve Vegetarian Indian food on the trek which will be cooked by our high-altitude chefs. It will be a five meal plan including Morning Tea, Breakfast, Lunch, Snacks and Dinner. You will be provided with clean mountain water from the streams to drink. Fruits and munchies will be provided during trek at regular interval as and when desired. Item requiring cooking will be only provided at campsite or in lunch boxes  Trekking and Safety Equipment: All the camping equipment such as Tents, Sleeping bags, Toilet Tents, Dining Tent, sleeping mat, and other things will be provided by us and we guarantee the quality. Medical kit will be provided by us. Certain safety gears are available on rental.  Permits and Forest Camping Charges: Only for Indian Clients, All the applicable trekking permits, Camping Charges, Forest Entry Fee etc will be paid by us. Foreigners have to pay these charges if not mentioned.  Games: Ludo, Chess, Jenga, Plot 4, Scrabble, Uno and Cards
Exclusions
Anything not mentioned in Inclusions
THINGS TO CARRY
Personal Medication Pair of Cotton T shirts Sunscreen Extra socks Woolens (Multiple Layers)
---
HOW TO REACH
The meeting point is Pantwari village if you are coming by your own. We also provide pickup from Delhi/Dehradun and other major cities. Extra charges will apply accordingly.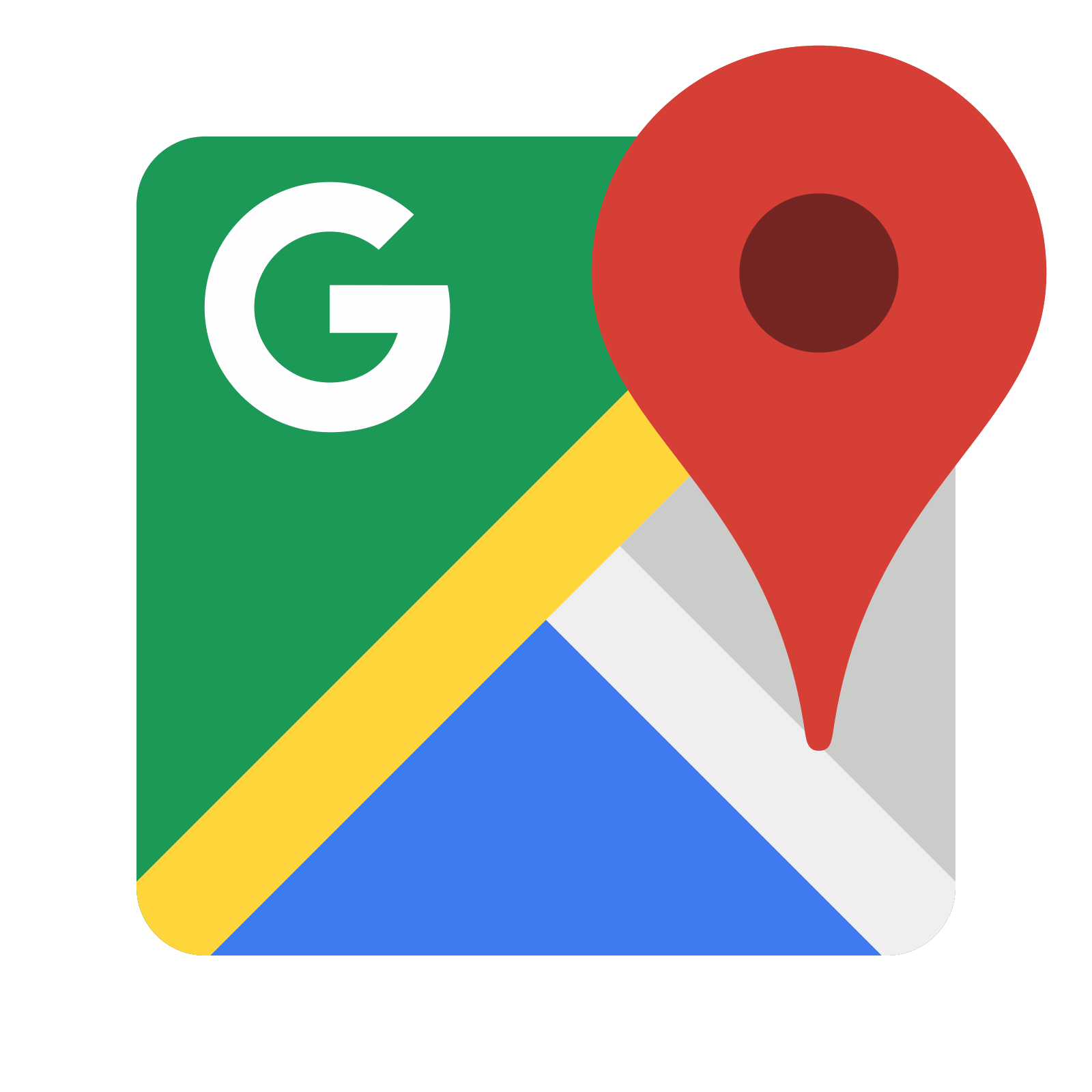 Goto Google Maps
---
Terms and Conditions
• Full at time of Booking • No refund after booking. You can Reschedule your Trip at any date in Next 6 months. Advance will be adjusted. • Any special requirement must be informed atleast 72 hours in advance before the start of trip. • In case you need special arrangement to be made for transportation of individual due to fatigue or any other reason you have to pay extra. A mule may cost INR 700-1000. Stretcher service may cost INR 2000-2500 to bring the trekker to Pantwari. • Any extra expense that you may incur is on your own. • Tent stay with 2 or 3 person sharing basis. (In case you want individual tent you have to pay additional INR 300). Please inform your tent sharing intentions at the Pantwari Office. • In case a group has single girl and she wishes to use a single tent for herself then she will be provided the same at no extra cost. However, such demand must be communicated at the Pantwari Office. • Trekkers have to carry their own personal luggage. • Deposit all waste (wrappers/plastic bottles and any other disposable item) that you have generated during the trek in Pantwari Office. • Once you make a payment it will be assumed that you agree to the indemnity bond and other terms and condition. You must agree to indemnity bond INDEMNITY BOND RELEASE, WAIVER AND ASSUMPTION OF RISK AGREEMENT I understand that Trekking is a dangerous sport and involves risk to my life and limbs. In consideration of being permitted to participate in Trekking activities conducted by Kaushik Enterprises, Pantwari, Uttarakhand hereafter addressed also as the Released Party, out of my own free will and voluntary act, I __________________________________________, for myself, my personal representatives, heirs, executors, next of kin, spouse and assigns, so agree as follows: A. I RELEASE, WAIVE AND DISCHARGE the following persons ("RELEASED PARTIES") from any and all claims and liability for my personal injury, my bodily injury, my death and/or my property damage connection with my participation in the sport of Trekkin, my participation with Kaushik Enterprises, Pantwari, Uttarakhand their administration of the Trekking activity system, or arising out of the doctrine of strict liability, to the full extent allowed by law. The persons I am releasing, including their owners, instructors, officers, directors, employees/contract employees, spouses, officials, members, are: 1. Kaushik Enterprises, Pantwari, Uttarakhand 2. Each of the person or persons involved or participating in the trekking program. 3. Each of the property owners on or over whose property I may launch, fly or land. 4. All persons involved, in any manner, in the sport of Trekking at the sites where I trek during the Trekking Program. B. I WILL NOT SUE OR MAKE A CLAIM against the RELEASED PARTIES for loss or damage on account of my bodily injury, my death, or my property damage sustained as a result of my participation in the sport of Trekking, my participation with Kaushik Enterprises, Pantwari, Uttarakhand trekking programs, and the administration of these activities. I ACKNOWLEDGE that such injuries, death and/or damage are NOT covered by any insurance issued to any of the RELEASED PARTIES. C. I AGREE THAT this AGREEMENT shall be governed by and construed in accordance with Indian law. All disputes and matters whatsoever arising under, in connection with, or incident to this agreement shall be litigated, if at all, in and before a court located in the state of Uttarakhand. E. I VOLUNTARILY ASSUME ALL RISKS, KNOWN AND UNKNOWN, OF PERSONAL INJURY, BODILY INJURY, DEATH OR PROPERTY DAMAGE CONNECTED WITH MY PARTICIPATION IN THE SPORT OF TREKKING HOWSOEVER CAUSED, EVEN IF CAUSED IN WHOLE OR PART BY THE ACTION, INACTION, OR NEGLIGENCE OF THE RELEASED PARTIES. I HAVE READ, UNDERSTAND, AND AGREE TO THE ABOVE WAIVER AND ASSUMPTION OF RISK AGREEMENT. Place: Pantwari Date:_____________________ ___________________ _________________________ Trekker's Signature Witness Signature Name and address of Trekker Name and address of Witness
More From Nag Tibba Cafe
From [[price.price | number:0]]/ per person
From [[event.price | number:0]]/ per person
Free
[[ batch.startdate|date]] [[batch.soldout ? ' (Soldout)':'']]