Pangarchulla Peak Trek
Joshimath
Verified Host
Logout's Trusted
Traveler's Choice
---
All About It
6 Days
Difficulty - Moderate
For 12+ years
Best Season - Spring (Feb, March, April) Summer (May, June, July)
Are you excited to set out for a high-altitude Himalayan trek in the Garhwal Region? Well, the Pangarchulla Peak trek route offers you one of the most captivating high mountain views and it's considered to be one of Garhwal Himalayas's most celebrated treks! Resting at 15,070 0ft, it offers a perfect adrenaline test for mountaineering enthusiasts. We are not pumping your levels of expectation, but you will surely get to spot Nanda Devi to your northeast to all major peaks of Badrinath valley and finally stretching to Kedarnath valley peaks on the west, once you reach the summit.

The elevation of the Pangarchulla trek is roughly 15,070 feet. It takes about 7 days to complete the trek and acclimatization, with a total distance of about 38 kilometers. Since the Pangarchulla Summit Trek is regarded as challenging, it falls under the category of moderate to difficult treks.
When it comes to tourism and spirituality, Uttarakhand is one of the states in India that receives the most visitors. Along with all of this, Uttarakhand also serves as a global hub for adventure sports and trekkers. This location has a lot to offer travellers and nature lovers, from the high-altitude juggernaut mountains to the pristine water bodies. The surrounding landscapes are so breathtaking that trekking in Uttarakhand will undoubtedly leave you speechless. Adventurers and trekkers travel here from all over India, and they always leave with a sense of peace and contentment in their hearts. Pangarchulla Trek is one of the most beautiful treks in Uttarakhand and one that you should definitely undertake at least once in your lifetime.
Every year, hordes of hikers are drawn to the Pangarchulla trek because it is so full of adventure, tranquilly, and beauty. The trek ascends to provide views of some of the tallest mountains in the Garhwal Himalayas, while also passing through mesmerising forests and rhododendrons in bloom. As you ascend higher up, you can treat yourself to a spotless carpet of powdery snow. The initial trail meanders through lush forests with a variety of enchanting floral species crisscrossing the ground. The trek's undulating terrain passes through thick oak forests and high-altitude pastures, making you instantly happy. You might need to climb through a fair number of boulders to complete the trek, but the rewards are spectacular! The heart-pounding summit ascent is truly surreal and sends your blood racing as you labour through snowy boulder fields. After a strenuous ascent, you'll be rewarded with literally breath-taking views of the tallest Himalayan peaks that surround you.
The Pangarchulla Trek is best scaled between March and May and again just before the start of winter, between September and October. This is due to the possibility of significant snowfall during the winter, which would make the trek more challenging. Summertime temperatures (April to May) range from 12 to 20 degrees, with overnight lows as low as -5 degrees. High-altitude meadows and the summit of Pangarchulla will both see an accumulation of snow. The month of May is when the snow starts to melt. People who travel there between April and May must be aware of this and ready for snowy weather. If you live somewhere in the plains where the temperature tends to hit half-centuries, pangarchulla in the summer is thought to be quite reviving. Due to its steep slopes and slippery terrain, the Pangarchulla Trek is not recommended during the monsoon months of July and August when rain is pouring down from above. A further 3 to 5 degrees of temperature decline occurs in October and November following the monsoon season.
The novices will find this trek to be difficult. This trek's difficulty level leans more toward demanding, necessitating exceptionally high levels of physical stamina and endurance. Before embarking on this trek, it is strongly advised that you have hiked at least 11,000 feet in elevation, so beginners should stay away. Due to the high altitude, there is a high risk of developing altitude sickness. Teenagers can therefore choose to go on this trek with ease. Additionally, effective acclimatisation is essential for completing the trek successfully.
Highlights
Day 1: Drive from Rishikesh to Joshimath (6,750 ft, 280 kms drive)
Day 2: Drive from Joshimath to Tugasi (14 Kms, 45 Mins Drive) | Trek to Guling (4 Kms, 5 Hrs)
Day 3: Trek from Guling to Khullara (6 Kms, 7 Hrs)
Day 4: Trek Pangarchulla Peak via Khullara and Back to Camp 1 ( 14,700 ft, 13 kms trek)
Day 5: Trek from Khullara to Tugasi (10 Kms, 6 Hrs) | Drive to Joshimath (14 Kms, 45 Mins Drive)
Day 6: Joshimath to Rishikesh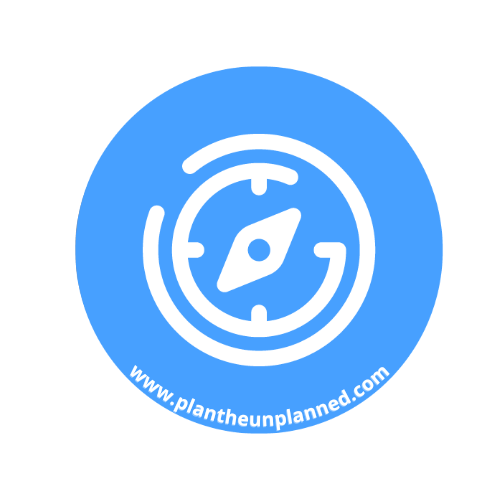 Hosted by
Plan The Unplanned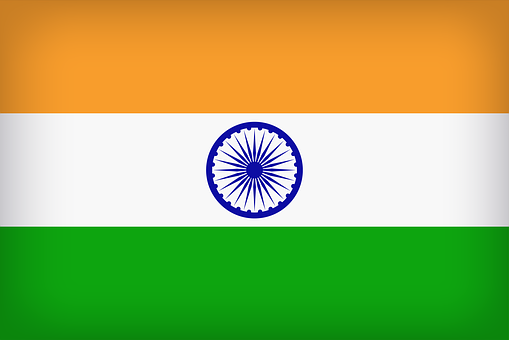 Verified Host
Logout's Trusted
Traveler's Choice
What's life without adventure? Isn't the real purpose of life to travel, to experience new places, and witness the sunrise from new mountaintops? This thought is what united Jatin and Tarun over a cup of chai, in spite of being from two unrelated backgrounds (CA and IT). They knew each other since the time Jatin was helping Tarun learn the ways of the wilderness through weekend treks and outings with another traveling group. Their love for traveling and trekking together motivated them to start something of their own. Thus was born "Plan The Unplanned", where travel goals come true. Under the Companies Act, Plan The Unplanned is incorporated as Unplanned Journeys Private Limited They started their journey on unsteady ground, much like any other company, but they shared an infatuation for travel and adventure with their customers, which amplified their determination, and thus, Plan the Unplanned family keeps getting bigger every day! Just about any travel idea can come alive with Plan The Unplanned…treks, adventure activities like rock climbing, kayaking, rafting, backpacking trips across the country, cultural outings, photo walks; everything that fellow travelers need, to explore the great outdoors together. Well now that the wanderlust has kicked in and you can already see a vacation in your nearest future, here's what we have to offer!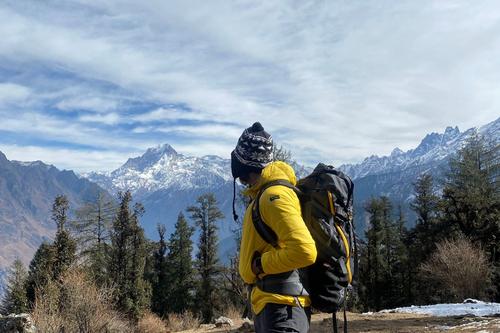 ---
---
Need Help? Directly Contact Host
Request Callback
---
Inclusions
Accommodation: 2 nights in a Joshimath hotel or homestay on a triple sharing basis. 3 nights' tented accommodation for three persons.
Surface transfer by Sumo / Bolero / Tempo Traveler from Rishikesh to Joshimath and back (Depends on the number of travelers).
Meals: From the first dinner to the sixth breakfast, all meals are vegetarian.
Snacks: Tea or coffee in the mornings and evenings, with light snacks and soup served on the trek.
Camping equipment includes a tent, sleeping bags, mattresses, a dining tent, and a toilet tent.
Trek leader and support staff must be qualified and experienced.
Permits: All fees and permits are required.
Trekking Gear: Gaiters, Micro Spikes, and Rope, if necessary.
Safety equipment includes a basic first-aid kit, an oximeter, an oxygen cylinder, and a stretcher.
1:10 as a guideline
Exclusions
Any expenses of personal nature
Meals during transit
Any insurance of any kind
Any fees and permits (for non-Indians)
Unscheduled delay due to landslide
Cost Escalation due to " Force Majeure and Evacuation charges"
Anything not mentioned explicitly in the above program
*You can apply for travel insurance prior to the trek
THINGS TO CARRY
Trekking shoes: Carry waterproof trekking shoes with good grip and ankle support. Do not carry sports shoes.
Three layers of warm clothes: Carry two or three-layer jackets, fleece jackets and a padded jacket.
Two/Three trek pants: Carry light cotton trek pants. Denim/jeans and shorts are not suitable for trekking.
Three t-shirts (collared/dry-fit): Full sleeved t-shirts that prevent sunburns on the neck and arms. Carry one or two dry-fit t-shirts.
Thermals: Carry thermals (top and bottom).
Sunglasses: Sunglasses are mandatory. There will be a lot of snow on the trek and can cause snow blindness.
Cap: At high altitude, the sun is extra harsh so carry a cap to protect yourself.
Waterproof hand gloves: Carry waterproof gloves and avoid woollen gloves as they will get wet if you touch snow.
Socks (3-4 pairs) and a pair of woollen socks: Apart from two sports socks, you can take a pair of woollen socks for the night.
Headlamp/LED torch: Mandatory
Raincoat/Ponchos: At high altitudes, snowfall and rain are quite common and it's mandatory to carry a poncho so that you don't get wet. The trek will continue as planned even during rainfall. Your poncho should protect you from the rain. Carry a backpack cover for extra protection from rain for your belongings.
Documents – ID (Driver's License, AADHAR Card, Voter ID:: Passport and Visa copy for Foreign Nationals)
Day Pack ( Small Bag of 10 litres to carry necessary stuff for the day )
---
---
Policy and Terms
Here's the cancellation policy for Himalayan Treks/Backpacking Trips/Road Trips
If you cancel before 30 days - 90% of amount will be refunded
If you cancel between 20 -30 days - 75% % of amount will be refunded
If you cancel between 15-19 days - 50% will be refunded
If you cancel between 7-14 days - 25 % amount will be refunded
If you cancel between 0- 7 days before the departure date - No amount would be refunded.
Note: For All The Above Refund Cases Transaction Fees/Internet Handling Charges will be dedcuted from the overall amount and balance amount shall be refunded. You can transfer your ticket to anyone so that you could save your hard earned money
For other trips and travels with us, and detailed terms and conditions check the following link : https://www.plantheunplanned.com/refund-cancellation-policy
Frequest Questions
Q: I have booked the trek when will I get further updates regarding the trek?
A: Well, most of our treks are usually confirmed by Thursday and you would receive a BON VOYAGE mail that would contain details as regards Pickup Points ( Location and Timings ), Outdoor Leader ( Point of Contact ), Do's and Don'ts. You'll be added to Whatsapp Group for all the further updates.
Q: Would I be added to a WhatsApp Group once the trek is confirmed?
A: Yes, the Bon Voyage mail would contain a link for Whatsapp Group through which one can join and interact with fellow travellers and outdoor leaders.
Q: I'm a solo traveller, Can I join?
A: The interesting thing about travelling alone is that you get to meet new people from diverse backgrounds, and towards the end, you are no longer strangers. Hence solo travellers are always welcome to join us on our trips. Read more about solo travelling here and get inspired! https://www.plantheunplanned.com/solo-yet-accompanied/
Q: Is it safe for Women/Girls?
A: Safety and security are our priority at all times. Hence it is safe for women/girls to join us on our treks and travels. Our trek leaders accompany the team at all times, and our campsites are secured and safe for accommodation. We also have female trek leaders who accompany us on most of our treks.
Q: Do I have to carry luggage all the way during trekking?
A: Not at all. You could keep all the extra luggage back at the campsite/homestay and carry only the necessary stuff for the trek (Raincoats, Torchlight, Waterbottle, lunchbox, and your valuable)
Q: Do you have Washrooms during the trek?
A: Well, you are in the mountains and none of our trails has a washroom facility during the trek.
Q: How do I avail discounts?
A: Details for availing discounts are mentioned in the following link, https://www.plantheunplanned.com/membership/
Q: Would I be able to postpone to the future in case I do not attend the trek/trip on the day of departure?
A: We are extremely sorry, you cannot postpone to any future date in case you fail to attend the trek on the mentioned date for any reasons whatsoever (family/health/work emergencies). You can write to us at [email protected] as regards and our team will get in touch with you on the same
Q: How difficult is the Pangarchulla Peak Trek?
A: The hike to Pangarchulla Peak is challenging. A trek is deemed challenging by Indiahikes if it satisfies the following standards. It rises to a height of 15,070 feet. The summit day may take up to 12 hours and involves a 4,000-foot ascent and descent in one day. There are difficult, steep, uneven, and exposed aspects of the summit ascent.
Q: How long is the Pangarchulla Peak Trek?
A: The Pangarchulla Peak trip on the Auli-Pangarchulla Peak-Karchhi path covers a total of 37.5 kilometres. The walk begins at Auli, a village in Uttarakhand's Garhwal area, not far from Joshimath. The journey takes five days (7 days including the travel from Rishikesh and back). You journey for longer than eight hours each day during the three days of the trek, with the exception of the first two, which are brief. You hike for around 12 hours on the summit day. As a result, this makes the route challenging for hikers.
Q: Are there restrooms or toilets on the trek?
A: On the walk, toilet tents will be available to you. Wet wipes are not biodegradable, therefore please do not use them. There won't be a bathroom available during the walk.
Q: What essential documents is needed for the trek?
A: The needed document for the journey is an ID proof (soft copy must be supplied to us in advance; original to be carried).
Q: What seasons are ideal for this trek?
A: The ideal months to hike up Pangarchulla Peak are March–April and October–December.
Q: What level of cellphone connectivity is there on this trek?
A: Joshimath is where you can access the network; beyond that, connection is subpar. Lata can have iffy signals. Beyond this, Auli is the only place you can locate the network.
Q: How to reach the base camp?
A: The final destination on the trek's route, roughly 10 kilometres from Joshimath, is Dhak Village. Small town Joshimath is located 290 kilometres from Haridwar in Uttrakhand. Buses go directly from Dehradun and Haridwar/Rishikesh to Joshimath. Early in the morning, they depart. To go to Joshimath, one may also take a private cab from Haridwar, Rishikesh, or Dehradun. It is simple to get to Haridwar by car, train, or plane. By Air: Jolly Grant airport in Dehradun, located 272 kilometres from Joshimath, is the closest airport. Flights are available from New Delhi to Dehradun. By Road There are no direct buses from Delhi to Joshimath. From ISBT Kashmere Gate in Delhi, you may catch overnight UKRTC buses and Volvos to Haridwar. Delhi and Haridwar are separated by 222 kilometres. From Delhi to Haridwar, you may either rent a taxi or an outstation cab. By Rail: Joshimath is 187 kilometres from Haridwar, the closest railway station. Numerous trains, including the Dehradun Express and Nanda Devi Express, travel between Delhi and Haridwar. Make your rail reservations at least one month in advance.
More From Plan The Unplanned
From [[price.price | number:0]]/ per person
From [[event.price | number:0]]/ per person
Free
[[ batch.startdate|date]] [[batch.soldout ? ' (Soldout)':'']]