Sar Pass Trek
Kasol
Verified Host
Logout's Trusted
Traveler's Choice
---
All About It
6 Days 5 Nights
Difficulty - Moderate
For 12+ years
Best Season - Spring (Feb, March, April) Summer (May, June, July)
Sar Pass Trek, which is located at an elevation of 13,850 feet, features one of the most picturesque trekking routes, featuring flowing waterfalls, verdant meadows, and the unpolluted Parvati river. You may easily do it when you are in Kasol or Parvati valley, and it is one of the most well-liked treks in the months of May and June. You might want to look into Sar Pass Trek as well if you have any immediate plans to travel to Kasol. Both lovers of nature and thrill seekers will find bliss here.
The Sar Pass Trek is also a great getaway because you can always stop in Kasol for a while to learn more about the locals' way of life and culture. You can sample the Israeli cuisine, which is particularly well-known in Himachal and is one of the reasons why so many people favour Sar Pass.
Sar Pass Trek is a fantastic location to start for inexperienced hikers who wish to explore different types of routes, however it's advised that hikers maintain adequate footing and follow other hikers' gait patterns for appropriate caution.
The Sar Pass Trek will take you through dense pine forests, alpine meadows, lovely villages, snow-capped mountains, and breathtaking scenery all in one location. With so many different terrains to choose from, trekking is a great activity for beginners.
It's not only simple, but it also offers beautiful views. The Parvati Valley's spectacular mountains can be seen from the pass, which is about 14,000 feet in elevation and within a 48 km overall walk distance. The frozen lake that gives Sar Pass its name also provides a breathtaking view.
Depending on the time of day, the temperature throughout the journey can range from 0 degrees to -20 degrees. It's preferable to be ready since even seemingly insignificant things, like whether you're in the shade or the sun, can have a big impact on how warm you feel during the Sar Pass climb.
The Sar Pass Trek, one of the most well-liked treks in the Shivalik mountain ranges, but nonetheless difficult because it is one of the highest treks in Himachal Pradesh at 14,000 feet above sea level. You must therefore be conscious of your own physical reactions.
Highlights
Day 1: Arrive at Kasol
Day 2: Trek to Grahan Village | Distance: 7 km, Time: 4 hrs
Day 3: Trek from Grahan to Min Thach | Distance: 9 km, Time: 6 hrs
Day 4: Min Thach to Nagaru | Distance: 6 km, Time: 4 hrs
Day 5: Trek to Biskeri Thach via Sar Pass | Distance: 14 km, Time: 10 hrs
Day 6: Desecent to Barashaini | Distance 10 km, Time: 4 hrs & Drive to Kasol - Tour ends
How is the Trip /Trek Organised?
For the proper organization of Backpacking Trips and Himalayan treks, Plan the Unplanned team is associated with a local experienced team that's registered with ATOAI (Adventure Tour Operators Association of India)
Moreover, we have been working with them for 10 years. Their highly skilled staff with 20+ years of experience, professional local guides and BMC certified trek leaders are the reasons for our continuing partnership with them. The team shall manage all operations, medical and mechanical backup starting from the base location.
Only when we have over 8 bookings from Bangalore, do we send our leaders from Bangalore.
Note: To properly utilize resources, a batch from PTU is clubbed with trekkers who originally book with the local team. This is how all trekking organizations manage their treks. An exclusive PTU batch is only formed when we have a majority of bookings ( over 8 and above ) from PTU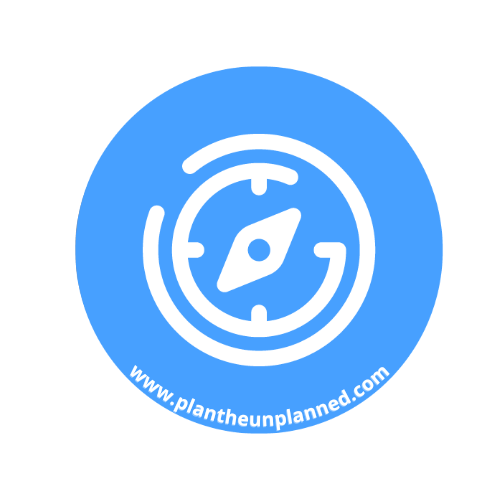 Hosted by
Plan The Unplanned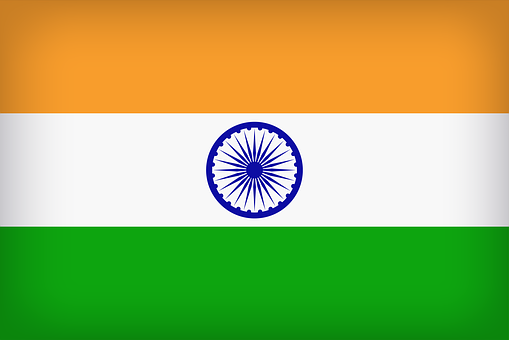 Verified Host
Logout's Trusted
Traveler's Choice
What's life without adventure? Isn't the real purpose of life to travel, to experience new places, and witness the sunrise from new mountaintops? This thought is what united Jatin and Tarun over a cup of chai, in spite of being from two unrelated backgrounds (CA and IT). They knew each other since the time Jatin was helping Tarun learn the ways of the wilderness through weekend treks and outings with another traveling group. Their love for traveling and trekking together motivated them to start something of their own. Thus was born "Plan The Unplanned", where travel goals come true. Under the Companies Act, Plan The Unplanned is incorporated as Unplanned Journeys Private Limited They started their journey on unsteady ground, much like any other company, but they shared an infatuation for travel and adventure with their customers, which amplified their determination, and thus, Plan the Unplanned family keeps getting bigger every day! Just about any travel idea can come alive with Plan The Unplanned…treks, adventure activities like rock climbing, kayaking, rafting, backpacking trips across the country, cultural outings, photo walks; everything that fellow travelers need, to explore the great outdoors together. Well now that the wanderlust has kicked in and you can already see a vacation in your nearest future, here's what we have to offer!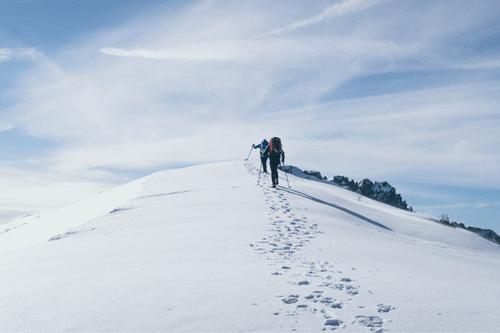 ---
---
Need Help? Directly Contact Host
Request Callback
---
Inclusions
Transportation: Road Transfer from Barashaini - Kasol by Sumo / Bolero.
Accommodation: 5 Nights of Tented Accommodation on a triple sharing basis.
Meals: All Veg meals from Day 1st Dinner to Day 6th Lunch.
Snacks: Morning / Evening Tea / Coffee with light snacks and soup while on the trek.
Camping logistics: Tent, Sleeping bags, Mattresses, Dining tent, Toilet tent.
Trek Leader: Qualified and Experienced Trek leader and support staff.
Permits: All necessary fees and permits.
Trekking Equipment: Gaiters, Micro Spikes, and Rope if required.
Safety Equipment: Basic First Aid kit with Oximeter & Oxygen Cylinder.
Exclusions
Any expenses of personal nature.
Any kind of meals not mentioned above
Any insurance of any kind.
Any fees and permits (for non-Indians).
Unscheduled delay due to landslide.
Cost Escalation due to " Force Majeure and Evacuation charges".
Anything not mentioned explicitly in the above program.
Note: You can apply for travel insurance prior to the trek.
THINGS TO CARRY
Backpack (Minimum 55 Ltrs with rain cover): Choose a high-quality backpack with a comfortable fit and straps that do not cause shoulder pain. For a quality trekking backpack, you can visit the nearest Decathlon location.
Daypack (20 - 30 Ltrs): When ascending to the summit, you are required to carry only a few essential items; therefore, you will need a daypack since you will leave your larger pack at the campsite.
Floaters or sandals: Although the entire trek requires sturdy footwear, your feet must be able to breathe to prevent chafing and blisters. A good pair of sandals and floaters will allow you to move freely in the camp.
Good trekking footwear is comfortable, provides ankle support, and has excellent traction. Instead of being bulky, they should be lightweight and durable.
3 Pairs of Quick-Dry T-Shirts: You must carry at least three pairs of quick-dry t-shirts so that you can launder them between stops for the sake of hygiene.
Quicky DryTrek Pant: A high-quality pair of polyester track pants will allow your skin to breathe. They are lightweight, quick-drying, and comfortable for walking. You can avoid chafing and rashes by purchasing a quality pair of track pants.
3 Pairs of Cotton Socks: Cotton socks are extremely lightweight and comfortable to move around in, so you can always rely on a good pair of cotton socks while trekking. However, remember to replace them frequently and avoid wearing them when they are wet.
1 Pair of Woolen Socks: A quality pair of woollen socks, preferably merino, is comfortable, inhibits odours, and provides sufficient insulation from the cold so that they can be worn at night.
1 Poncho: A poncho is an evolved form of a raincoat that protects both your body and your belongings from the rain.
Padded/Heavy Jacket: It is emphasized that you must bring appropriate layers to avoid getting cold; therefore, you must bring a heavy jacket that can be worn over your other clothing.
Thermal is a type of clothing that aids in keeping the body warm during cold weather. A high-altitude trek necessitates the use of this essential item.
A towel that dries quickly will aid in maintaining proper hygiene. The wet fabric increases the likelihood of bacterial growth; therefore, it must dry quickly.
Windbreaker Jacket: As you ascend to a high altitude, you are subjected to chilly winds, which a windbreaker jacket is designed to repel. They are made of lightweight synthetic fibres.
Woolen Cap: When ascending to a high altitude, a woollen cap will help prevent the onset of frostbite. When travelling at high altitudes, you can also cover your ears to prevent any pain and discomfort you may experience in them.
Insulated gloves help maintain proper body temperature in the hands and provide a better grip on trekking poles.
Sun Cap: A lightweight sun cap with side flaps is ideal for preventing sunburns and keeping your head cool on sunny days.
1 Scarf or Balaclava: In addition to sun rays and chilly winds, you are also exposed to dirt and grime during treks; therefore, it is essential to carry a scarf or balaclava so you can cover your face when necessary.
Lip balm: Due to the harsh cold winds, your lips may become chapped, so it is important to keep them moisturized.
Cold Cream & Sunscreen (SPF 40+): To prevent sunburns and chafing, you must apply both cold cream and sunscreen.
Antibacterial powder: To prevent rashes caused by a bacterial infestation in your armpits and elsewhere on your body, Use antibacterial powder.
Water Bottle: The importance of hydration during hiking cannot be overstated. It is essential to carry a water bottle that can be refilled with Himalayan water.
Torchlight and Headlight: A flashlight or even a headlamp with fresh batteries should always be brought along.
A ziplock bag containing all of your toiletries, including napkins, toothpaste, hand sanitizers, and paper soap, should be carried.
Personal Basic Medical Kit: A few cuts and bruises are almost inevitable on a hike, so it is necessary to carry a medical kit containing bandages, Dettol, etc.
Dark Sunglasses / Spectacle Wearers (Instead of Contact Lenses, Use Photochromic Glasses): Photochromatic glasses are designed to transform into anti-glare tints in response to sunlight exposure. They are effective eye protection, but clip-on glasses, etc., are also available.
The trekking pole provides assistance in multiple ways. It conserves energy while providing stability and aiding in maintaining balance.
Extra Polythene: If your clothes become wet or do not dry, you can transport them in polythene. However, ensure that all plastics you bring into the woods are taken out with you. Do not litter in mountainous areas.
Camera: This should go without saying. To ensure that you capture all the memorable moments of your hike. Make sure you have sufficient storage space and extra batteries.
---
---
Policy and Terms
Here's the cancellation policy for Himalayan Treks
If you cancel before 30 days – 90% of amount will be refunded
If you cancel between 20 -30 days – 75% % of amount will be refunded
If you cancel between 15-19 days – 50% will be refunded
If you cancel between 7-14 days – 25 % amount will be refunded
If you cancel between 0- 7 days before the departure date – No amount would be refunded.
Note: For All The Above Refund Cases Transaction Fees/Internet Handling Charges will be dedcuted from the overall amount and balance amount shall be refunded. You can transfer your ticket to anyone so that you could save your hard earned money
For other trips and travels with us, and detailed terms and conditions check the following link : https://www.plantheunplanned.com/refund-cancellation-policy
Frequest Questions
Q: I have booked the trek when will I get further updates regarding the trek?
A: Well, most of our treks are usually confirmed by Thursday and you would receive a BON VOYAGE mail that would contain details as regards Pickup Points ( Location and Timings ), Outdoor Leader ( Point of Contact ), Do's and Don'ts. You'll be added to Whatsapp Group for all the further updates.
Q: Would I be added to a WhatsApp Group once the trek is confirmed?
A: Yes, the Bon Voyage mail would contain a link for Whatsapp Group through which one can join and interact with fellow travelers and outdoor leaders.
Q: I'm a solo traveller, Can I join?
A: The interesting thing about travelling alone is that you get to meet new people from diverse backgrounds, and towards the end, you are no longer strangers. Hence solo travellers are always welcome to join us on our trips. Read more about solo travelling here and get inspired! https://www.plantheunplanned.com/solo-yet-accompanied/
Q: Is it safe for Women/Girls?
A: Safety and security is our priority at all times. Hence it is absolutely safe for women/girls to join us on our treks and travels. Our trek leaders accompany the team at all times, and our campsites are secured and safe for accomodation. We also have female trek leaders who accompany on most of our treks.
Q: Do you have Washrooms during the trek?
A: Well, you are in the mountains and none of our trails have a washroom facility during the trek. But instead, we have toilet tents which one can use
Q: How do I avail discounts?
A: Details for availing discounts are mentioned in the following link, https://www.plantheunplanned.com/membership/
Q: What is the Cancellation Policy?
A: Here's the cancellation policy for Himalayan Treks/Backpacking Trips/Road Trips If you cancel before 30 days – 90% of amount will be refunded If you cancel between 20 -30 days – 75% % of amount will be refunded If you cancel between 15-19 days – 50%  will be refunded If you cancel between 7-14 days – 25 % amount will be refunded If you cancel between 0- 7 days before the departure date – No amount would be refunded. Note: For All The Above Refund Cases Transaction Fees/Internet Handling Charges will be dedcuted from the overall amount and balance amount shall be refunded. You can transfer your ticket to anyone so that you could save your hard earned money For other trips and travels with us, and detailed terms and conditions check the following link : https://www.plantheunplanned.com/refund-cancellation-policy
Q: Would I be able to postpone to a future in case I do not attend the trek on the day of departure?
A: We are extremely sorry, you cannot postpone to any future date in case you fail to attend the trek on the mentioned date for any reasons whatsoever (family/health/work emergencies). You can write to us at [email protected] as regards and our team will get in touch with you on the same
Q: How many trekkers will be there in one group at the Sar Pass Trek?
A: The usual no. of trekkers in a group is 15-20 pax.
Q: What is the height of Sar Pass Trek?
A: The Sar Pass trek is situated at an altitude of 13,580 ft. from sea level.
Q: Which type of shoes should I buy for Sar Pass Trek?
A: We recommend you buy trekking shoes for the Sar Pass trek, for eg. Quechua Trek 100.
Q: What is the difficulty level of Sar Pass Trek?
A: The Sar Pass trek is considered an easy to moderate trek.
Q: Is Diamox advisable at Sar Pass Trek?
A: No Diamox is not advised for the Sar Pass trek but if the requirement arises a person can consume it.
Q: Where is Sar Pass located?
A: The Sar Pass is situated at an altitude of 13,580 ft. in the Kullu district of Himachal Pradesh.
Q: What should I carry for the Sar Pass trek?
A: A proper list of things to carry is listed on our website under the Sar Pass trek page.
Q: How long is the Sar Pass trek?
A: The approx. trekking km on the Sar Pass trek is 32 km, which is divided into 4 days of trekking.
Q: Can I have liquor or smoke while we're on the Sar Pass Trek?
A: No, liquor or smoke is strictly prohibited on the Sar Pass trek.
Q: When is the ideal time to hike the Sar Pass?
A: Because the snow cover at lower altitudes has melted away, leaving behind a blanket of new greenery, the months of April through October are perfect for the Sar Pass journey. Though there will be plenty of snow at higher elevations. The snow cover is too high to undertake the journey after October.
Q: For the Sar Pass Trek, what degree of fitness is required of trekkers?
A: The Sar Pass journey is a moderate to easy hike with some steep ascents that will test your stamina. Naturally, this necessitates a reasonable level of fitness on the part of trekkers.
Q: How can I get to Sar Pass from Delhi?
A: By road: The drive from Delhi to Kasol takes around 11 hours and is an overnight journey. The hike to Sar pass begins at Kasol's base camp. By Air: A flight from Delhi to Kullu can be followed by a bus ride to Kasol. By Rail: You may also take a train from Delhi to Bhunter, from whence you can take a local bus to Kasol.
Q: Is it possible to hike to Sar Pass at any time of the year?
A: If you want to enjoy both lovely summers and snow-covered peaks, the optimum time to tackle the Sar Pass hike is between May and July. The Sar Pass trip is normally not done in the winter months of October to December to minimise the possibility of bad weather such as hailstones and blizzards.
Q: Is it possible to travel to Sar Pass in the winter?
A: Companies seldom organise Sar pass treks during the winter months since the weather might be uncertain between October and December. During the winter season, the likelihood of hailstorms and blizzards rises, and the Sar Pass trek track likely to be blanketed in thick snow.
Q: Will I get a mobile network in Sar Pass?
A: There is an Airtel network till you reach Allian Bridge, which is 14 kilometres away, however once you get there and proceed to Hampta Pass, which is 3-4 kilometres away, there is no network.
More From Plan The Unplanned
From [[price.price | number:0]]/ per person
From [[event.price | number:0]]/ per person
Free
[[ batch.startdate|date]] [[batch.soldout ? ' (Soldout)':'']]