Spiti – Embracing the Mystery - Winters
Verified Host
Logout's Trusted
Traveler's Choice
---
All About It
7 Days 6 Nights
50 Slots
Difficulty - Easy Moderate
For 10+ years
Best Season - Winter (Nov, Dec, Jan) Summer (May, June, July)
Spiti ! Just imagine a land lost in time, a land so tranquil and soul steering that you can hear your own heartbeat, skies so clear that you can spot Milky Way with bare eyes, people so warm and hospitable that they tend to touch your heart in the simplest of ways, a land of surreal landscapes, a land dipped in history, Spiti is truly a blend of everything and oh! so much more.

The magnificent Spiti is sited on the India-Tibet border. It is a high-altitude, trans-Himalayan terrain which is a dry and cold desert, has snow-capped mountain peaks, ancient monasteries, coarse terrains, colored face-rocks, untouched emerald lakes, narrow passes and iced up glaciers. The valley originates from the 15,000 feet high Kunzum pass and is often referred to as 'the middle land' – meaning the land between India and Tibet or the land surrounded by mountain ranges on all the sides. Spiti river, originating from the east of the Kunzum Pass, flows through the center of Spiti Valley, giving its name to the valley and the district.

Being so culturally, geographically and historically rich, Spiti beckons to all those looking for all those experiences that give goosebumps! And Travelmite is excited to take you on a 6N/7D road trip covering this mystical journey.
Highlights
Natural beauty and cultural heritage
Tabo monastery - One of the most prominent attraction of the region
Monasteries in Spiti are renowned for spectacular murals , ancient temples and several stupas
Snow -covered mastiffs , treacherous pass and beautiful lakes
Expect driving on ice and snow on roads
Kaza's Main Market: Shop Your Heart Out
Star Gazing: Enjoy The Captivating Sky
World's Highest Post Office: Make A Visit
Interact With The Locals: Know The Culture
Nako Village Walk: Live Through The Mountains
Stay At A Homestay: Understand The Real Culture
Chill By The Baspa River: Admire The Beauty
Chicham Bridge', which is ASIA'S HIGHEST SUSPENSION BRIDGE
Visit a mummy in the village of Giu

Who should attend?
Unparalleled natural beauty. Surrounded by the lofty, serene Himalayan mountains, Spiti Valley is one of the most naturally beautiful places to visit. The high mountain passes, still blue lakes and gushing waterfalls add to the charm of the place. Spiti valley is the new darling of travel enthusiasts and with beautiful pictures floating on social media, the craze is increasing with every passing year. Spiti valley looks beautiful both in summers and winters but there are several reasons why a Spiti valley winter trip is a great idea. If you're physically fit and ready for this adventure then you're good to go.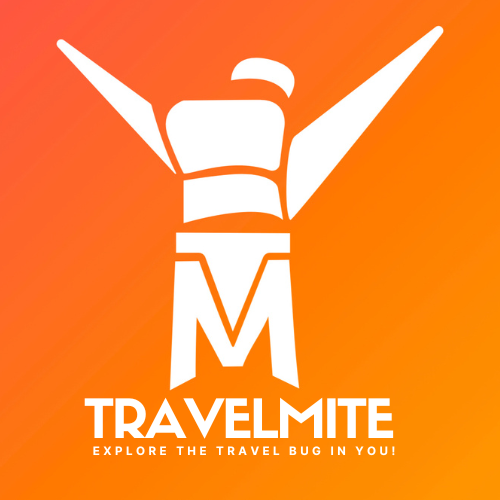 Hosted by
TravelMite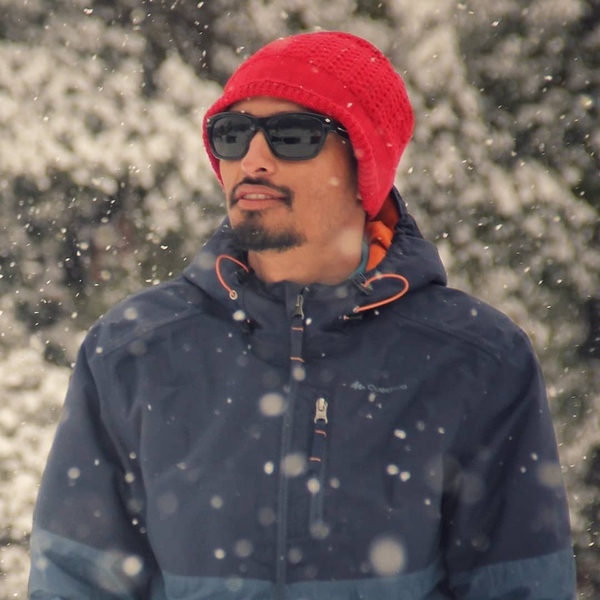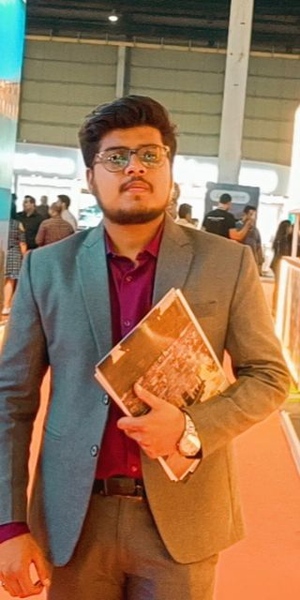 Verified Host
Logout's Trusted
Traveler's Choice
We are excited to introduce our organisation TravelMite Outdoors (TravelMite), which is specialised in organising experience based Treks and Accommodation to Uttarakhand in India. We have been in the Industry for the past 4 years and our operations have been thoroughly vetted, audited and endorsed on the parameters of sustainability and excellence in operations, services and customer care. You can thus be assured that we have pledged to uphold and maintain the highest standards on the above criteria. We have had the opportunity to make over 7000+ guests experience what true adventure is. We offer multiple touch points to add value to our customer's experience.Our dedication to creating outstanding travel experiences has allowed us to build quite a fan base. The organisation and the team truly believe in providing individuals with a memorable adventure, which can be backed by our social media reviews/testimonials – Facebook, Google Review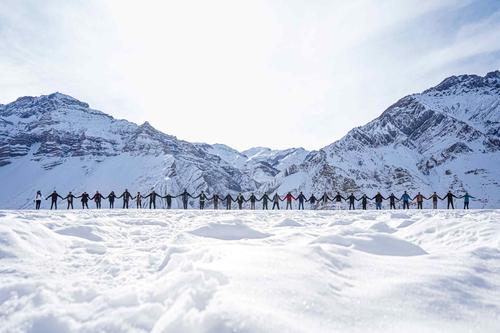 ---
---
Need Help? Directly Contact Host
Request Callback
---
Inclusions
Accommodation
• 1 night stay in Homestay/Hotel at Chitkul or Sangla
• 1 night stay in a Homestay at Nako
• 3 nights stay in a Homestay at Kaza
• 1 night stay in a Homestay/Hotel at Kalpa

Meals
• 1 Dinner on Day
• 5 Breakfasts and Dinner
• 1 Breakfast on Day
• Total Meals: 6 Breakfasts, 6 Dinner
• Dedicated Tour Manager
• Transportation
• Delhi - Shimla - Delhi – Volvo
• Shimla to Shimla – Tempo Traveler
• Basic Medical Kit
• All drives, sightseeing and excursions as per the itinerary using Traveler
Exclusions
• Any additional expenses such as personal nature/medical exigency
• Additional accommodation/food costs incurred due to any delayed travel
• Any lunch and other meals not mentioned in Package Inclusions
• Any Airfare/Rail fare other than what is mentioned in "Inclusions" or any type of transportation from which is outside the itinerary
• Parking and monument entry fees during sightseeing, if any
• Costs incurred due to Flight Cancellations, Landslides, Roadblocks, and other natural calamities
• Any other services not specified above in inclusions
• Travel Insurance
• Applicable Taxes

**Please note: Incase there is a road blockage due to heavy snowfall; the tempo traveler/car might not be able to travel further. In those cases 4X4 would need to be booked thereon. That would be chargeable and the cost would be split and paid by the guests.
THINGS TO CARRY
Rucksack (60 Liters+)
Daypack
Backpack Rain Cover
Suncap
Woolen Cap
UV Protected Sunglasses
Inner Thermals (2 pairs)
Comfortable Pants (Prefer Cargo/Trek Pants )
Fleece Jacket
Warm Jacket
Down Jacket /Main Jacket
Raincoat/Poncho
Gloves
Socks (2 Woolen/2 Cotton)
Undergarments
Slippers
Sturdy Comfortable Shoes
Towels
First Aid Kit
Personal Medication
Torch
Water Bottle
Power Bank
Mobile Charger/Travel Charger
Hand Sanitizer
Toiletries
Cold Cream
Lip Guard
Deodorant
Sunscreen Lotion (SPF 40+)
Documents – ID (Driver's License, AADHAR Card, Voter ID:: Passport and Visa copy for Foreign Nationals)
---
PICKUP LOCATIONS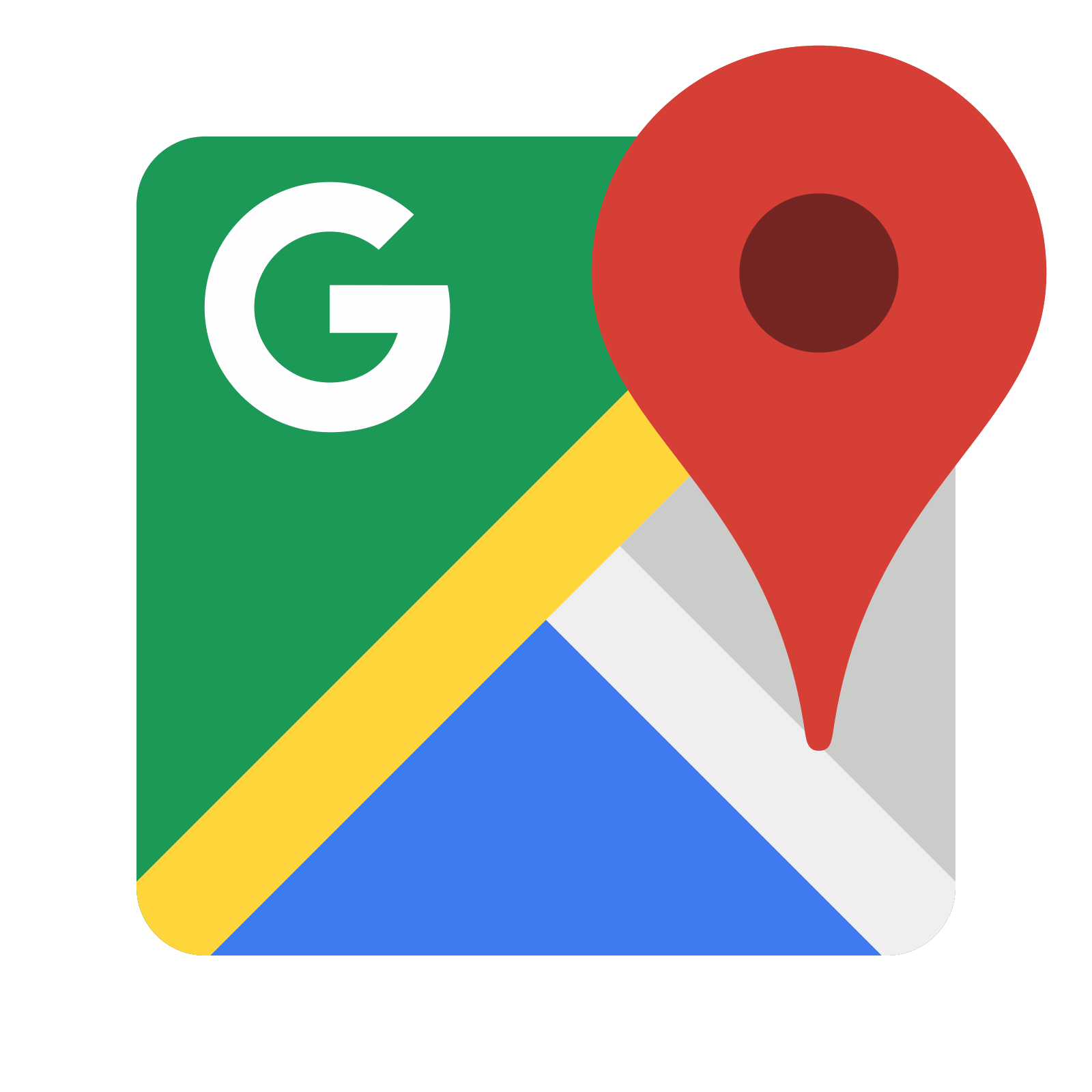 Go to Google Maps
HOW TO REACH
By train: The nearest railway station is at New Delhi Station. From there you can hire a cab to Majnu Ka Tila. Your trekking experience to Spiti starts from here.
By road: Hire a cab or you can ride any vehicle. Reach Majnu Ka Tila. From here we will pick you up for your entralling journey ahead.
By air: From Indira Gandhi Delhi International airport, hire a cab to reach Majnu Ka Tila. Your trekking experience to Spiti starts from here.
---
Policy and Terms
We understand that plans change sometimes. If you need to cancel/reduce/amend a guaranteed reservation, please do so latest by 12 noon, 15 days prior to arrival, to avoid cancellation charges. 100% non-refundable should there be any cancellation within 15 days of arrival.
Booking amount is non refundable.
For all bookings, other than non-cancellable, if the guest don't show up the complete booking will be non-refundable or if they choose to check-out early.
No cancellations will be taken over the call or WhatsApp message. Please reply to the email of email confirmation that you have received at the time of booking regarding the cancellation.
There would be no refund provided in case there occur some problems due to government orders, harsh weather conditions, protests, landslides, or any other unforeseen circumstances. On the occasion of any such happenings, we have a backup plan ready most of the time and we'll be moving onto that. There are times when we would have to cancel some activities mentioned in the itinerary but it's only due to the reason that we would be bound by a circumstance that is not in our control.
If a trek is called off at the last moment due to a natural calamity/unforeseen circumstances (like rain, snowfall, earthquake, landslides, strike, bandh, etc.) then the participants would be provided with a travel voucher for the same amount that can be used within 365 days of the issuance date for any package worth the same amount. (Subject to availability)
If a trek/trip has to be aborted midway due to a natural calamity/unforeseen circumstances (like rain, snowfall, earthquake, landslides, strike, bandh, etc.). In that case, no refund would be provided.
Travelmite will not bear any kind of expense due to any natural calamity/unforeseen circumstances (like rain, snowfall, earthquake, landslides, strike, bandh, etc.).
Terms and Conditions
IDENTITY PROOF
In keeping with Government regulations, we request all guests (on single/double/triple occupancy) to carry a photo identity to present on check-in. Foreign nationals are required to present their valid passport and visa. Indian nationals can present any government issued photo identity address proof card e.g. driving license, passport, Aadhar card or voter's ID card. PAN Card will not be accepted as the above. Also do keep handy proof of corporate affiliations, if you have made a corporate booking.
YOUR FAVOURITE THINGS
Kids stay free (room only)! Two children below the age of 6 years stay for free in the same room without extra bed
NO SMOKING
The Government of India has introduced a 'no smoking' rule for hotels, restaurants and all public places. This means smoking is prohibited in all parts of the campsite except in designated areas.
PAYMENT POLICY
50% payment at the time of Confirmation. Balance payment upon boarding.
Please note that the room/s and the rate will be confirmed subject to availability, at the time of receipt of the advance deposit details.
CHECK-IN/CHECK-OUT POLICY
Our check-in time is 2 pm and our check-out time is 11 am.
Check-in Early/Late, or sleep in and check-out late, we will be happy to oblige however is subject to availability. Both may entail a nominal additional charge.
MANDATORY DOCUMENT
The WAIVER OF LIABILITY, RELEASE OF LIABILITY, and ASSUMPTION OF RISK AGREEMENT form needs to be duly signed by each guest before the commencement of any trip.
If the behavior of any guest is likely to cause distress or harm to them or others, our member of staff or other team members, our onground Guide/Staff reserve the right to terminate their tour at any time and they will have to make their own arrangements; we will not be liable for any expenses incurred as a result. We will not entertain any claims arising in case such actions are taken by our staff. There will be no refund.
The guests are responsible for their belongings. For any loss/damage Travelmite/third party will not be held responsible.
Frequest Questions
Where is Spiti Valley located?
Spiti Valley is a cold desert mountain valley nestled in the midst of Himalayas. Surrounded by majestic mountains, it is located in the north-eastern region of Himachal Pradesh.
What are the best places to visit in Spiti Valley?
1) Chitkul: The final Indian village in the nation with the purest air. Literally, this little hamlet is a breath of fresh air.
2) Kalpa: One of the locations you just can't miss when on a journey to the Spiti valley is Kalpa, which has a spectacular view of the Kinner Kailash peaks, apple orchards, tranquillity, and the suicide point that makes your heart beat faster.
3) Khab: The Reo Purgyil forms the backdrop of this panorama that resembles a dream as the Spiti and Sutlej rivers merge to form a commune in the middle of Khab.
4) Nako: A charming village, Nako is the epitome of calm with the tranquil Nako Lake and Nako monastery.
5) Pin Valley: A haven for environment lovers, Pin Valley is renowned for its wildlife reserve, varied flora and fauna, and beautiful green woods.
6) Kaza: The commercial hub of Spiti, Kaza is the bridge that connects Spiti to its surrounding valleys and provides a view of the region's unique blend of ancient and modern traditions.
7) Langza: Known as the town of the Gods, Langza is well-known for its profusion of fossils. The 1000-year-old Buddha statue that watches over the community as its vigilant protector is the major draw.
8) Komic: The Spiti Valley is home to the highest settlement in the world. It is a small, isolated hamlet with lots of peace and a sparse population.
9) Kibber: A little settlement that is home to humans yet where you can still see the endangered snow leopard. It serves as a lovely lookout that provides a breathtaking view of the valley.
10) The Monasteries: Spiti is home to many charming villages, but what makes it stand out are the ancient monasteries that house thangka paintings, murals, and Buddha relics. In the Spiti Valley, some of the most well-known monasteries are:
Monastery Tabo, Kungri Monastery, Gue Monastery, Nako Monastery, Sakya Tangyud Monastery, Dhankar Monastery.
What is the best time to visit Spiti Valley?
Depending on the kind of landscapes you like. The best time to visit Spiti Valley would be between the months of December to April if you love snow and want to take in all the beauty of this winter wonderland.The best season to visit Spiti Valley is from June to November if you don't mind the cold and just want to relax in the sun.The Spiti valley experiences little change from the monsoon's arrival, and the climate is very pleasant. The pristine Chandratal lake, which is inaccessible in the winter because it is frozen, is also accessible during these months.
How many days do I need for a Spiti Valley road trip?
if you want to enjoy the beauty of the place, you will need a minimum of 7 days. Anything less would be an injustice to Spiti Valley's beauty. You can spend more time in Spiti Valley if you have extra days.
Is Spiti valley safe?
Yes, Spiti valley is completely safe to travel, just make sure you visit in the right months i.e during the months of May to September. The roads are a bit dangerous and are one of the toughest adventure roads to drive on. There are a lot of sections of the road where there's gravel, making it difficult to drive, but it is always recommended to take an experienced driver with you. Rest, the place is very safe and the locals are very warm and welcoming to tourists.
What is Spiti valley famous for?
The Spiti Valley is renowned for its scenic landscapes and rich cultural history. One of Spiti's most well-known sights is Tabo Monastery. Spiti's monasteries are well-known for their magnificent murals, historic temples, and numerous stupas.
How to prepare for a trip to the valley?
Spiti valley preparation involves thoughtful planning ahead of time rather than simply packing a bag and going. The northeastern region of India is covered in snow-capped mountains, thus carrying the appropriate wool gear is necessary for high-altitude climbs. You might need to wear lightweight layers (woollen and cotton clothing) during the day and add thermals or thick coats at night. Depending on the season you choose to visit Spiti, you may need to bring regular jeans, thick pants, a pair of socks, a cap, a scarf, hiking boots, sunglasses, full-sleeved shirts, sweatshirts, gloves, mufflers, and fleece jackets.Torch, medications, sunscreen, lip balm, sanitizers, hygiene, camera equipment, chargers, and power banks are additional essentials. As you go, mobile connectivity will probably be poor.
How to renting a Motorcycle on a Spiti Valley Trip ?
Some of us prefer the pleasure of open riding on hilly roads and breathing in the crisp air, even though riding a bike through the valley is a wonderful rush. But make sure the rider is in charge of a robust bike that can handle the rugged terrain. Manali is the finest location to rent a bike because there are several tour companies and maintenance shops there that offer well-kept, strong bikes for rent.
How is the weather in Spiti Valley?
Weather in Spiti is very pleasant from April-October, with the May-June temperatures around 15-20 degrees amke it a good time to visit Spiti. In winters the temperature falls as low as minus 20 degrees celcius.
Are there ATMS in Spiti Valley?
The Trans Himalayas surround the whole Spiti region, making it challenging to install ATMs. Even though there are ATMs, getting cash and replenishing the ATMs with cash might be difficult, especially during the winter when roads from the Manali side are closed. Having said that, it should be noted that the State Bank of India has an ATM in Kaza, the district centre for the Spiti region.
What is the altitude of Spiti Valley?
Located at well over 3,000 m altitude high up in the mountains, Spiti welcomes travellers to its postcard-perfect hamlets, surreal landscapes, plentiful trekking trails, ancient monasteries and scenic lakes.
Is there oxygen problem in Spiti Valley?
The oxygen is indeed very thin in Spiti Valley but if you remember to keep yourself hydrated with small sips of water, it should not bother you.
Is Kaza and Spiti same?
Kaza, also spelled Kaze, Karze, Karzey, is a town and the subdivisional headquarters of the remote Spiti Valley in the western Himalayas in the Lahaul and Spiti district of the northern Indian state of Himachal Pradesh.
Which is the highest point of Spiti Valley?
15000ft high, Kunzum Pass is the highest motorable point on the Manali to Spiti to Shimla or reverse route.
Is Spiti Valley Trek difficult?
Spiti valley trekking is 55 km long, and it will take you at least 5 days to cover the entirety of it. As far as difficulty level is concerned, the trail is easy to moderate and can be done easily with a little bit of training.
Can we see Milky Way in Spiti Valley?
An altitude as high as the Spiti Valley ensures almost zero light and sound pollution for an unreal viewing experience. Apart from simply stargazing one can also spot the Milky Way and if you're lucky, a couple of shooting stars too.
What is the room sharing basis?
Our rooms are on double, triple, and quad sharing basis. (Offers are subject to availability.)
Can you customize a trip?
YES, If you want us to design a customized itinerary for you and your family/friends, reach out to us at [email protected] or Call us at 8010000205.
More From TravelMite
From [[price.price | number:0]]/ per person
From [[event.price | number:0]]/ per person
Free
[[ batch.startdate|date]] [[batch.soldout ? ' (Soldout)':'']]