Tarsar Marsar Kashmir Trek
Aru
Verified Host
Logout's Trusted
Traveler's Choice
Camping

Events In Delhi

Himalayan Treks

Star Trail
---
All About It
7 Days 6 Nights
15 Slots
Difficulty - Easy Moderate
For 12+ years
Best Season - Winter (Nov, Dec, Jan) Summer (May, June, July)
If you're looking for the most picturesque hike in India, look no farther than Tarsar Marsar. We are quite picky about which hikes get this designation. Most notably when its tougher sibling trek, Kashmir Great Lakes, is factored in. However, the alpine lakes on the Tarsar Marsar trek take on a character of their own. It's not simply that you can pitch your tent next to crystal-clear, snow-fed lakes (something you can't do even at KGL). Or the fact that these campsites are rather isolated, which is a major plus in the modern hiking world.
The enigmatic Marsar is also out there, but it is usually obscured by clouds. From a vantage point 600-700 feet above the ground, we can see down on this lake. Because the sun rises directly over the lake, this is an ideal vantage point from which to take in its majestic beauty. Before clouds drift across the U-shaped valley and rest over the lake, it looks like this. Within seconds, the lake is no longer visible.
The Tarsar Marsar TREK is a fantastic way to see authentic Kashmir up close and personal. From Aru, a lovely town, to the open fields of Lidderwat. From the lush, undulating highlands of Shekhawas to the vast lakes of the Alps. Tarsar Marsar has a stunning environment that will leave you speechless for weeks.

Trip Highlights
1. Meet fellow travelers and kick off your journey from Srinagar to Aru
2. Acclimatisation in Aru
3. Watch a spectacular meeting point of the Lidder river and Kolahoi glacier at Lidderwat
4. Learn the fine art of Camping
5. Soak in the refreshing sunrise and sunset in the company of Pine and Maple forests
6. See three lakes on the whole stretch - Tarsar, Marsar, and Sundersar
Highlights
Brief Itinerary

Day 1: Initially, commence the journey from Srinagar to Aru; acclimatize for the day.
Day 2: Secondly, trek to Lidderwat, covering vast views; witness the Lidder river and Kolahoi glacier meeting.
Day 3: Then, Trek to Shekwas. On the way, catch your breath while talking to locals and visit Bakerwal shelters.
Day 4: Ascent to Tarsar Lake. Also, look at Kolahoi peaks covering and overlooking the lake.
Day 5: Next, Climb to Sundersar lake after crossing the Tarsar pass
Day 6: Reach the highest point of our trek to Marsar lake which also connects to Dachigam National Park. Subsequently, stay overnight at Homwas
Day 7: Finally, descend to Aru. From Aru, we pack our bags and return to Srinagar.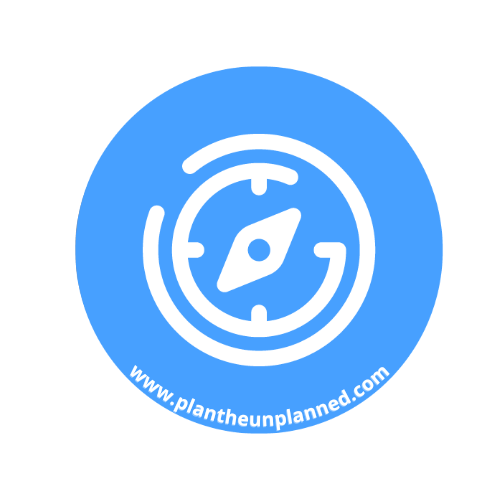 Hosted by
Plan The Unplanned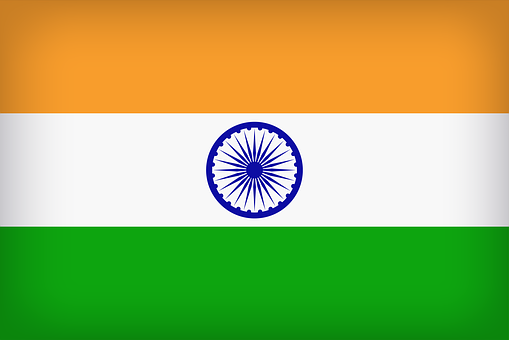 Verified Host
Logout's Trusted
Traveler's Choice
What's life without adventure? Isn't the real purpose of life to travel, to experience new places, and witness the sunrise from new mountaintops? This thought is what united Jatin and Tarun over a cup of chai, in spite of being from two unrelated backgrounds (CA and IT). They knew each other since the time Jatin was helping Tarun learn the ways of the wilderness through weekend treks and outings with another traveling group. Their love for traveling and trekking together motivated them to start something of their own. Thus was born "Plan The Unplanned", where travel goals come true. Under the Companies Act, Plan The Unplanned is incorporated as Unplanned Journeys Private Limited They started their journey on unsteady ground, much like any other company, but they shared an infatuation for travel and adventure with their customers, which amplified their determination, and thus, Plan the Unplanned family keeps getting bigger every day! Just about any travel idea can come alive with Plan The Unplanned…treks, adventure activities like rock climbing, kayaking, rafting, backpacking trips across the country, cultural outings, photo walks; everything that fellow travelers need, to explore the great outdoors together. Well now that the wanderlust has kicked in and you can already see a vacation in your nearest future, here's what we have to offer!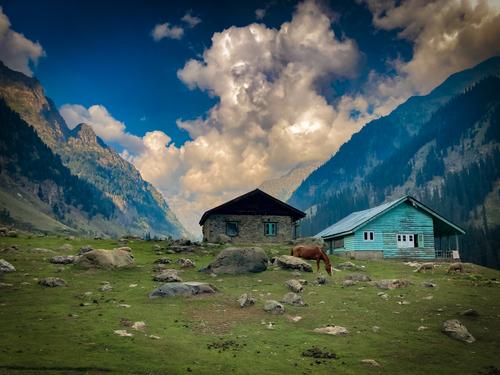 ---
---
Need Help? Directly Contact Host
Request Callback
---
Inclusions
Accommodation in tents on 3 sharing bases. For twin sharing please let us know prior.
Transportation: Srinagar to Aru and Back.
Meals - All meals from Dinner at Aru on Day 1 to breakfast at Argon on Day 7 are included.
Camping Charges ( All permission and Permits ).
Trekking Equipment - Sleeping bags, Sleeping Mattresses, Toilet Tents & Kitchen Tents.
Staff - Trek Leaders, Cooks and Helpers.
Safety equipment - First Aid Kit, Oxygen Cylinders, etc.
Exclusions
Accommodation at Srinagar.
Offloading Charges - Rs 2500/person in case you wish offload for the entire duration of the trek.
Mandatory Adventure has to be purchased at an additonal cost of Rs 300/person. Please get in touch with us at 8147086083.
Any kind of personal expenses.
Any trekking equipments on rental basis
Any expenses arising due to unforeseen contingencies landslides, curfew, government order, or natural disasters.
Any kind of expenes as regards medical evacuation.
Any flight cancellation charges due to delays or any reasons whatsoever.
THINGS TO CARRY
Trekking Shoes ( Do not carry sneakers/ sports shoes. Carry shoes that has good grip and ankle support)
Backpack (40 -60 litres): A backpack with sturdy straps and a supporting frame. Rain cover for a backpack is essential.
Daypack 20 litres: On the day of the summit, you'll need a smaller backpack to carry water, snacks and your medical kit. Bring a foldable backpack.
Layers/Warm Clothes/Thermals
Trek Pants/T-shirts/Undergarments as per your convenience. Carry the actual number required and stay light
Sunglasses, Suncap, sunscreen.
Hand gloves, socks 2 pairs and woollen socks
Headlamp/LED Torch is mandatory
Trekking Pole
Poncho/Raincoat
Cutlery: Carry a spoon, coffee mug, and a lunch box. ( Mandatory )
Personal Medikit
Toiletries: moisturizer, light towel, lip balm, toilet paper, toothbrush, toothpaste, hand sanitizer. Do not carry wet wipes.
One 1 litre water bottle.
Plastic covers: carry a few extra plastic bags for wet clothes. Make sure you take them back and not litter the mountains.
---
HOW TO REACH
We've divided out the travel based on the kind of transportation and the route you take for clarity:
TRC to Srinagar Airport
As you exit the Srinagar (Sheikh Ul-Alam) airport, the tricolour flag of India waves proudly in front of you. You must first travel to the Tourist Reception Centre (TRC), which is located 12 kilometres from the airport. But getting there is simple.There are two routes to the TRC.

1. Government Bus: This is the most convenient option. Every half hour, airport shuttles transport passengers to TRC. The ticket now costs around Rs.80. If you have time on your side, this is the most dependable, safe, and cost-effective method.
The second alternative is to take a private cab. As soon as you exit the airport, you will be bombarded with them. However, choose this alternative only if you are short on time because it is costly. The cab will cost you approximately Rs.600. Please keep in mind that while vehicles are available in Srinagar city, they are not available at the airport complex. To find an auto, you must walk about a kilometre from the airport. It is not recommended.
TRC to Aru Direct Route
After arriving at TRC, you will begin your journey to Aru. The road to Aru goes through Pahalgam. As a result, the first and most visible leg of your travel will be to Pahalgam. This can be accomplished in two ways. One travels along the four-lane Jammu Highway, passing through Anantnag. The second is on the other side of the Lidder river and takes the same length of time but is a little more scenic because of the apple and apricot orchards along the way. This is the path that leads through Bijbehra.Both roads meet three kilometres before Pahalgam. The entire route takes approximately 3.5 hours.

How to Plan Your Travel ?
1. When travelling to Srinagar, we recommend arriving a day early and staying in Srinagar. Staying in Srinagar allows you to get some much-needed rest for the night. Plus some additional sightseeing.Your journey concludes at Sonarmarg when you return. We once again organise transportation for trekkers to reach Srinagar. You arrive in Srinagar between 6 and 7 p.m.

Keep a buffer day aside for emergencies. Your journey will last 7 days, but add one extra day as a buffer. This is not part of the itinerary. On a trek, it is impossible to forecast adverse weather, landslides, or political situations. If you don't use the buffer day on the trek, you may always use it to explore Srinagar.
After including the buffer day in your itinerary, always reserve your return flight/train tickets.
2. Arrange your next flight/train trip
If you are flying from Bengaluru, Chennai, Pune, Mumbai, or any other city, book your flights for Day Zero, which is the day before Day 1 on the schedule. If your trek begins on July 24, plan your flights to Srinagar on July 23.
---
Policy and Terms
Here's the cancellation policy for Tarsar Marsar Kashmir Trek
If you cancel before 30 days – 90% of the amount will be refunded
If you cancel between 20 -30 days – 75% % of the amount will be refunded
If you cancel between 15-19 days – 50% will be refunded
If you cancel between 7-14 days – 25 % amount will be refunded
If you cancel between 0- 7 days before the departure date – No amount would be refunded.
Note:
The booking fee to reserve the early bird offer is non-refundable
The ticket can be transferred to any friend/any person provided he/she is fit for the trek. The communication of the same has to be confirmed over email.
We do not accept any cancellations on WhatsApp or call. Please drop a mail to [email protected]
PTU reserves the right to update the cancellation policy without any prior notice

If for a rare reason, PTU cancels the trek
Plan The Unplanned strives to ensure that our treks are not cancelled or called off. However, in the event of unforeseen circumstances or natural disasters such as continuous rain or snow, thunderstorms, snowstorms, landslides, floods, earthquakes, or any other calamity that could jeopardize the safety of our trekkers, or if there are unforeseeable circumstances like local riots, curfews, pandemics, lockdowns, government orders, or any such situations that make a safe trek impossible, we will issue a voucher equivalent to the amount paid for the trek. This voucher can be redeemed for any of our treks in the coming year. We regret any inconvenience caused by such cancellations, but our top priority is always the safety of our trekkers.
PTU would like to clarify that vouchers will not be issued in the event of trekkers having to come down from the trek for any reason. Our trek leaders may ask a trekker to descend due to reasons such as lack of fitness, Acute Mountain Sickness (AMS), blood pressure, turn-around time, health issues, or non-compliance with the trek rules such as smoking/drinking. Vouchers will only be issued when the entire trek is cancelled or called off by PTU. We appreciate your understanding in this matter.
If PTU has to shift the trek: As stated earlier, weather conditions in high-altitude areas are highly unpredictable and can change without notice. Additionally, situations beyond our control such as natural disasters, political unrest, pandemics, and lockdowns may arise, making it impossible to continue with the scheduled event. In such cases, where we do not have direct control over the circumstances, we will make every effort to provide an alternative trek that is safer and more favourable for our trekkers. This means that your trek will be shifted to another trek to ensure your safety and provide an enjoyable trekking experience.
To compensate for any difference in cost between the original trek and the alternative trek, we will issue a voucher in such circumstances. This voucher can be redeemed at any time within a year from the date of issuance. It's important to note that a refund fee or difference refund is not applicable in these situations.
Frequest Questions
Q: I'm a solo traveller, Can I join?
A: The interesting thing about travelling alone is that you get to meet new people from diverse backgrounds, and towards the end, you are no longer strangers. Hence solo travellers are always welcome to join us on our trips. Read more about solo travelling here and get inspired! https://www.plantheunplanned.com/solo-yet-accompanied/
Q: Is it safe for Women/Girls?
A: Safety and security are our priority at all times. Hence it is safe for women/girls to join us on our treks and travels. Our trek leaders accompany the team at all times, and our campsites are secured and safe for accommodation. We also have female trek leaders who accompany us on most of our treks.
Q: Do you have Washrooms during the trek?
A: Well, you are in the mountains and none of our trails has a washroom facility during the trek.
Q: Is the Tarsar Marsar trek challenging?
A: The Kashmir Tarsar Marsar journey is somewhat challenging; there will be a hard rise to cross, which will be followed by a dip and then a gradual ascent to Sundarsar. Two high-altitude alpine lakes, Tarsar and Marsar, located at a height of 13500 feet, are part of this expedition.
Q: Is there an aption to offload my backpack?
A: If you want to have your rucksack offloaded, you must send a request a few days before the trek so that arrangements can be made before hand. The charges for offloading being Rs 2500 for entire duration. If you choose to offload during the trek, the price would be slightly higher than the standard price.
Q: What's the best time to do the Tarsar Marsar trek?
A: The Tarsar Marsar trek is most enjoyable from the start of July until the start of September. In the remainder of the Indian subcontinent, it is the customary monsoon season.
Q: Will I get a mobile network during the Tarsar Marsar Lakes trek?
A: Only up to Srinagar will you have access to cellphone connection. Following that, the network is shaky and practically nonexistent. Prepaid SIM cards are not functional in Kashmir. Before beginning your journey to the basecamp, make sure all of your crucial phone conversations are finished. Let the family know that the hike will have inadequate connectivity.
Q: Can I keep extra luggage at the base camp?
A: No, you cannot keep extra luggage at the base camp.
Q: How to reach Tarsar Marsar base camp?
A: You must travel to Srinagar to start the hike. Don't forget to report to Srinagar's tourist information centre. Srinagar has excellent train and plane connections to the rest of the nation. By air: The Sheikh-Ul-Alam airport in Srinagar is served by the majority of airlines. Srinagar is immediately air-connected to major cities like New Delhi, Chennai, Bangalore, Kolkata, and Mumbai. By train: Jammu is the railroad station that is closest to Srinagar. Jammu is once more well connected to India's main junction stations. One may choose between a quick 40-minute flight from Jammu to Srinagar or a 10-hour straight bus ride. Other choices include taxis and cabs, which take 8 to 9 hours to go to Srinagar.
Q: Is trekking safe in Kashmir
A: Yes, trekking in Kashmir is safe. In terms of Tarsar Marsar, while the trek stays unaffected during periods of instability, getting to the base camp or onto the path may raise worries during such times. So, here are some things to take in mind as you go from Srinagar to Pahalgam and then to Aru: 1.Stay in popular places like Dal Lake or Lal Chowk if you're staying in Srinagar for the night. In terms of clothing and behaviour, blend in with the crowd. 2.Avoid visiting downtown regions. Stick to tourist areas since they are safer and better protected during times of conflict. 3. If there is a curfew, don't freak out. Keep your cool and wait for it to pass.
More From Plan The Unplanned
From [[price.price | number:0]]/ per person
From [[event.price | number:0]]/ per person
Free
[[ batch.startdate|date]] [[batch.soldout ? ' (Soldout)':'']]