Kashmir Great Lakes Trek
Kashmir
Verified Host
Logout's Trusted
Traveler's Choice
---
All About It
8 Days 7 Nights
Difficulty - Hard
For 18+ years
Kashmir is often called paradise on earth for its incomparable beauty and it is for that very reason that the Kashmir great lake trek are one of its kind. As the name suggests, embarking on this trek means that you get to witness the magic of heavenly lakes embracing the Himalayas. Every waking moment brings you a view so beautiful and mystifying that it fills you with a sense of gratitude to be just alive and be able to witness it. From lofty mountains, green meadows unfurling their spring colored blooms and lakes resembling melted turquoise gems, words simply fail when it comes to describing the beauty that this trek to the lakes of Kashmir entails. However, the ever changing landscape and the fact that beauty comes at a price, Kashmir too, unravels its hidden gems to those who are patient and determined. The Kashmir great lake treks fall in the moderate to difficult trek and hence novice trekkers are often advised to gain the skills and experience the trek demands. For experienced trekkers, the Kashmir great lakes trek is still comparatively easier but no less challenging. But all the hardships are worth every second because you would be witnessing nature embodying slices of heaven in each and every corner. The meadows adorned by pine and maple trees, trails consisting of serene alpine lakes, valleys with sheep grazing and wind blowing. Every step takes you further into the fairytale land that is Kashmir. Each day on these 8 days of Kashmir great lake treks, you would be stepping into a new valley because the trail is a getaway to one valley after another, each one more breathtaking than the previous one. Bridging the gaps between these valleys and meadows and connecting them though a core link are many passes. In this Kashmir Great Lakes itinerary, we start our journey from Srinagar and drive to Sonamarg, located at an altitude of 7,800ft to reach Shitkadi Village which is the actual base camp for the Kashmir great lakes trek. The drive takes up to 3 hours of time but the beautiful scenery makes it seem extremely short as you get to witness the beauty of Kashmir throughout your drive. The next day we head out for Nichnai. 3 hour ascent followed by a 1 hour descent and finally a gentle ascent to Nichnai. The trek commences 3 km out of Sonamarg on the Srinagar road and stretches to a duration of five hours with the first three hours of the trail being a steep ascent. Afterwards, the rest of the one hour is spent descending before finally continuing with a gentle ascent till we reach Nichnai which is located at an altitude of 11, 811 ft. The trail starts with a road track with the Sindh river flowing through it. The trekking trail starts along the same track but soon attains elevation. After a few minutes of walking, you'd reach a lush green meadow and from here on, there is no looking back as the Sonamarg town stays below with the maple and pine trees at the top of the meadows overlooking it. The trail descends at the tree line before climbing up again. A coniferous forest of maple trees come into view and as you walk on the fallen leaves and fresh grass, you start to realize just how beautiful even the most mundane things in Kashmir seem to be. For the next hour, the trail takes you uphill with a few openings in the green canopies leading your way. You'd get to glimpse at the stunning landscape of the Sonamarg valley from here as you stand on an elevated ridge in the meadow. The slope turns down and silver birch trees come into view. Stretching to a vast expanse of almost 40 ft, the grassland seems like the garden of eden with few nooks overflowing with water. The peaks covered with snow that beckon you closer encompasses Shekdur, a beautiful spot with Bhoj trees surrounding it. Our campsite Nichnai is at least 2 more hours away from here and the meadow stretches for at least half an hour before you get to the end of the silver birch trees and descend gently into the river valley. The valley signifies the start of Nichnai with the river stream flowing alongside, overlooked by mountains on either side. The terrain is rocky for at least an hour before you get to see green patches of grass with the valley widening between mountain ranges. A glimpse at the triangular peaks are your sign that you've reached your destination and should camp on the flat grounds of Nichnai. The next day consists of a small descent with a flat walk into the meadow to reach Vishansar Lake located at an altitude of 12,000ft. The trekking duration would be at least 6 hours with the first milestone being the Nichnai pass. As you keep traversing the trail for more than an hour, you will gradually start ascending again and after that it's an uphill climb until you reach the pass. A small lake at the base of the mountains will come into view followed by a ridge, and an inward twist of the trail that you have to cross twice before you reach the pass which seems like a wide tunnel of sorts with snow covered peaks on one hand and vertical rock walls on the other. At an altitude of 13,500ft, the gradual ascent followed by a rapid descent makes it easier for you to navigate through the trail without facing any difficulties. Soon, the rocky trail gets replaced by blooming flowers giving way to lush green meadows with mountains overlooking them. With a river flowing from the pass to the meadow ahead of you, you'd also see a sparkling waterfall cascading down from the cliffs above and forming a commune with the river. Soon, you'll find yourself traversing on flat meadows, with the Himalayan ranges standing proud on one side and barren mountains mimicking the mountains of Ladakh on the other. The striking contrast between these two mountain ranges will surely take your breath away. Another half an hour will lead you to yet another stream which you will have to cross and continue walking in the meadow before you reach the end of the valley. The perpendicular stream that you witness originates from Vishansar lake with the lake itself being half a kilometer away, and nestled at an altitude of 100ft higher than where you will be setting your campsite. It'd hardly take 7-10 minutes for you to reach the lake which is at the base of four majestic mountains, reflecting the Kishansar peak on its surface. The most fascinating thing about this lake is that the color you see of the lake depends entirely on the time of the day you'd be looking at it. The reflections are wonderful when the lake is still. The lake gains a certain charm when the sunlight falls on the surface and is a must visit when you are on a Kashmir great lakes trek. The next day we would stay at the campsite for acclimatization. The next part of the trail is almost 10 kilometers long and falls in the moderate category when it comes to the difficulty level of the Kashmir great lakes trek. Consisting of steep ascent and lined with ridges, it is important to maintain proper footing as we move towards Gadsar pass. The next lake that we would be seeing in the Kashmir great lakes trek is the Kishansar lake which is located at an elevation of 500ft higher than Vishansar lake. It takes about 45minutes to reach Kishansar lake from the campsite and you have to cross the stream before climbing uphill on the right side of the Vishansar lake With a vast meadow stretching around it, Kishansar lake is equally beautiful as its predecessor if not more. The trail climbs up to the top of the ridge and on the top of the ridge is the Gadsar pass which is located at an altitude of 13,750 ft. After almost an hour of climb you will get to see the picturesque view of seeing both the lakes together here. On the other side of the Gadsar pass, you see a long valley with 2-3 small lakes along with a few peaks visible in a far distance. You might find snow at the Gadsar pass and even as you descend, you will find traces of snow. The first small lake on the left side that comes into view is the Yamsar lake. Beyond Yamsar is another nameless lake. An hour's descent leads you into lush green meadows again with a narrow valley with mountain ranges on either side. Flowers line your trail from here, making the view all the more beautiful and charming The beginning of blue irises signifies that you are closer to Gadsar lake, one of the most pristine lakes on this trek. The Yamsar, the nameless lake and Gadsar are all connected by a stream as water flows from the higher lake to the lower. Gadsar lake is located at an altitude of 12,500ft and nearby is the ideal campsite in close proximity to the army base camps. If you are near the Gadsar army camp, it is crucial to report to them as soon as possible. It takes 2-3 hours for them to give you a green signal after all details of the trekkers and staff including original id cards are recorded, collected and checked. We head out for a 12 km long trek and start by moving away from the army camp and towards the stream. Crossing the stream which is at an altitude of 10,600ft will lead you up to the mountains. From here on, the Satsar camp site is 10 kms away and at an elevation of 12,000ft. You'd soon realize that you are overlooking the treeline with the river valley below you. Once you attain an altitude of 11,500ft, the trail becomes flat with mountains surrounding the lush green meadows. This region is called Maengandob and has a stunning landscape of streams running across the green bed. We would be setting up camp here, near the Satsar lake which is actually a collection of 7 lakes. Beyond the ridge lies the Satsar army check post, and it is the third line of defense form the LOC and you are again required to go through the process of ID proof checking, collection and questioning. We will head out of the camp to reach the biggest Gangabal Lake. This part of the trek falls under moderate category when it comes to the difficulty level of Kashmir Great Lakes Trek as the terrain is made up of boulders but ends up being extremely rewarding as you reach the biggest Satsar lake by the end of this trail. After half an hour of walking, the forest line would commence after which a range of ridges come into view, elevated at an height of 1000ft and we take the zig zag paths to reach our next campsite located at an altitude of 11,800ft. The trail after crossing the ridges astonishes you with its bareness except for the pine trees that line the huts of the tribes here. The ridge top acts as a vantage point from where you get stunning views and get to see two lakes lying next to one another. A stream runs water from the higher altitude lake to the lower one. Two more blue lakes are seen, one at a distance. The smaller lakes are nameless but the biggest amongst the set is the Gangabal lake accompanied by Nundkol and our campsite is below. The route descends a bit more and ascends again to the lake. The ascent is dry and rocky but on the descent you cross a stream mid way from where you can refill your water bottles. .An hour and a half of steep descent brings you to lush meadows again and as you walk for a kilometer again, you see the tree line again. A swift climb consisting of a descending and crossing a stream brings you to the shores of Nundkol lake which lies at the base of the Harmukh peak. The Harmukh glacier hangs from the cliff of the mountains. We set up camp here. This day in the Kashmir great lakes trek stretches to a distance of 12 kilometers and will strain your lower limb muscles. From the Gangabal campsite, we descend along the stream and head towards the tree line. After walking for an hour, the ridges that you were walking upon disappear and traces of civilization start to appear. The Harmukh peak stands majestically, overlooking you and the meadow lined with yellow flowers. A series of ascend and descent takes place and you drop to 10,800ft at the tree line but climb again to 11,000ft. For about 6 km you maintain an altitude of 10,800ft, traversing through the pine forests before finally entering. After you've completed two thirds of the trail, the actual descent starts which is steep so trekkers should maintain proper footing as the trail is trodden. In a span of 4 kms, you drop down to an altitude of 3000ft. Naranag starts to come into view at around 8500ft. The last stretch becomes an endurance test but soon the stone paved track comes up and in no time you enter the main road of Naranag and from here you drive to Srinagar.
Highlights
Srinagar Arrival | Drive to Sonamarg Trek to Nichnai via Shekdur Nichnai to Vishansar lake via Nachnai Pass Buffer day Vishansar lake to Gadsar via Gadsar Pass Gadsar to Satsar Satsar to Gangabal twin lakes via Zaj Pass Gangabal to Naranag | Drive to Srinagar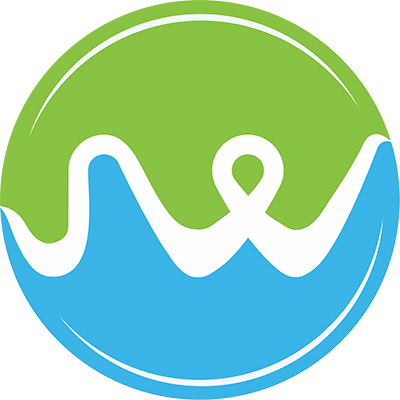 Hosted by
Just Wravel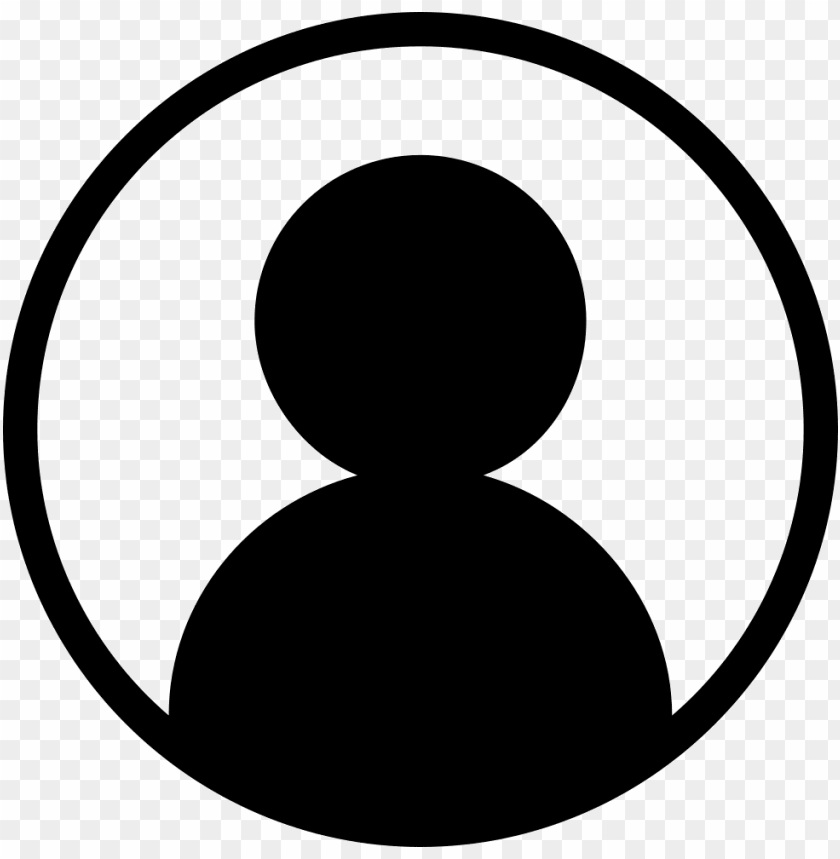 Verified Host
Logout's Trusted
Traveler's Choice
"Main akela hi chala tha janib-e-manzil magar, log judte gaye aur karwaan banta gaya." - Majrooh Sultanpuri Every brand starts off with a dream and as you walk the path of turning your vision into a reality, overcoming every hurdle and road block the journey has to offer you, you grow in irrevocable ways. Back when we first started JustWravel in 2015, we knew that no matter how high we might fly, we will never forget our roots and today, even after becoming a family of more than 25k people, our core values remain the same and we will make sure they will stay the same for years to come. The reason behind starting this venture was simple, to give people a chance to explore all the wonders this beautiful country has to offer and that meant unraveling hidden nooks and corners that are not as mainstream as other travel destinations. To make sure that passionate adventurers of our country could have a reliable platform that provided them the best traveling experience, be it fixed departure group tours, road trips to Ladakh, or the best treks in India.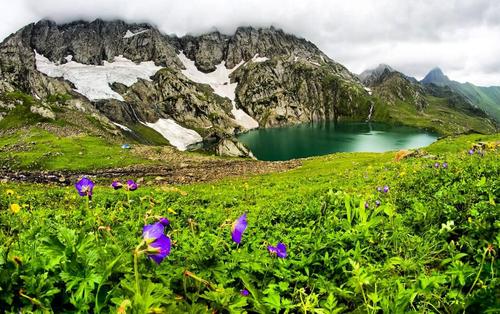 ---
---
Need Help? Directly Contact Host
Request Callback
---
Reviews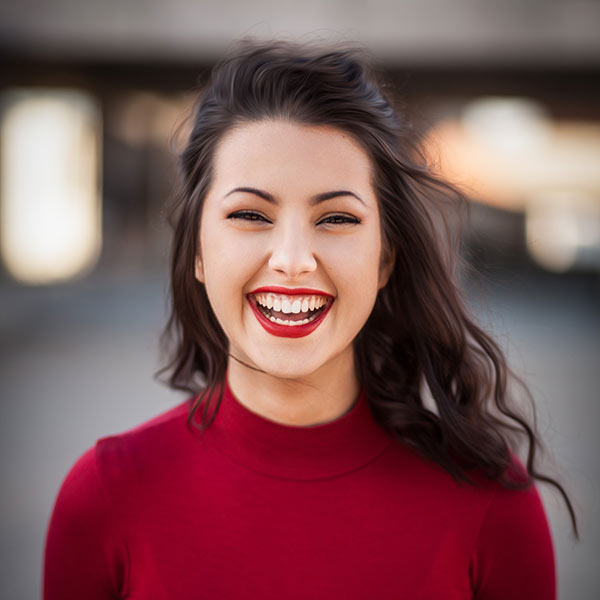 Shouri Piratla
Spiti trip has been amazing. All the accommodations and services provided by JustWravel were really great and comfortable. Will definitely pick JustWravel for my future expeditions.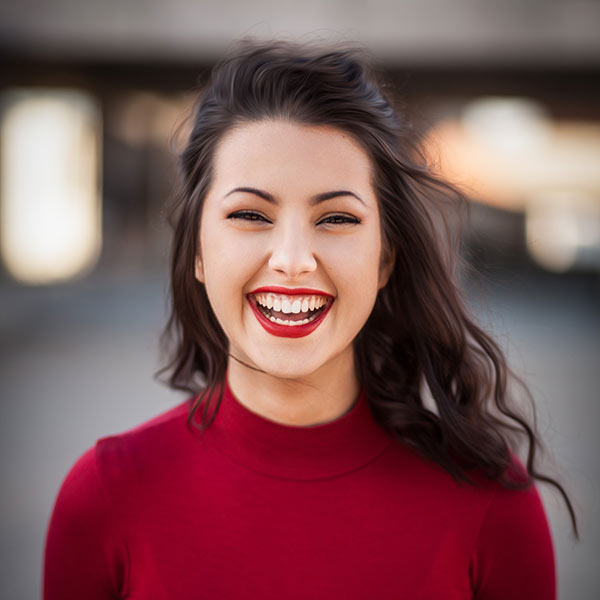 Kelay Shah
views. There will be some places that'll make you speechless and you'll want to just sit and appreciate the beauty of nature. Would definitely plan next trips with Piyush and justwravel! :D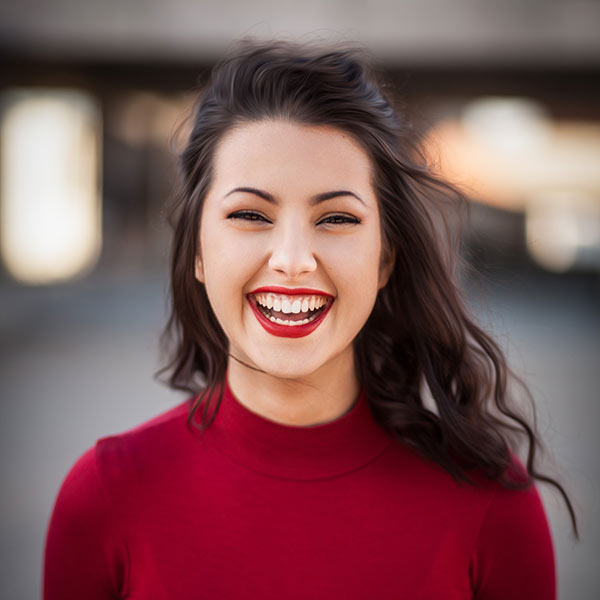 Brijesh Daiya
Great Experience! We took Justwravel's road trip package to Spiti Valley. The package is well organized covering main sightseeings and places to visit. All the accommodations and travel arrangements were comfy and included most of the promised amenities. Special thanks to Piyush Rawat, our coordinator, he managed and acted his best in all the situations. His jolliness added more fun to the trip. Although many destinations were covered in a short period of time, the trip was relaxing. Thanks for such memorable moments of our lives.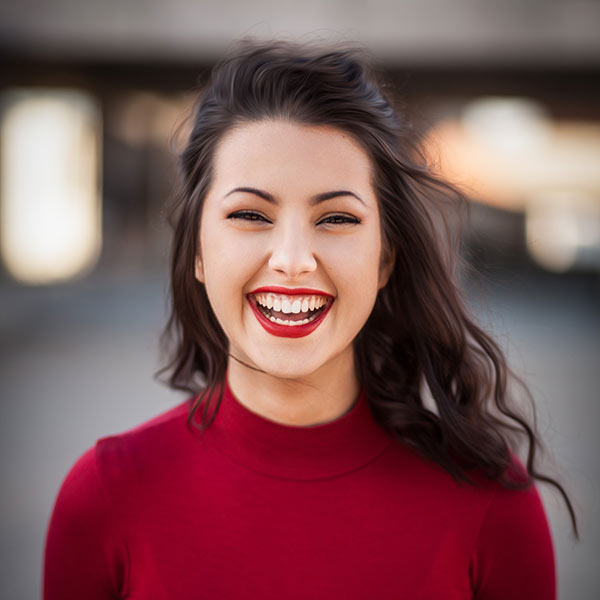 Pratik Chheda
Spiti valley was a life time experience. Justwravel had been a good choice for the trip. It had managed professionally with minor ups and downs. Most of the places were covered. The hotels and homestays had good hygienic facilities and conditions. Overall it was a good experience!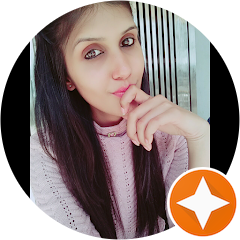 Priya Chopra
It was my first solo trip with Justwravel and I couldn't Have asked for anything more. They gave me everything beyond expectations. The food, the people, the travel everything was superb. Once I came back I felt like I left my home and family there. Looking forward to more exciting trips with them :)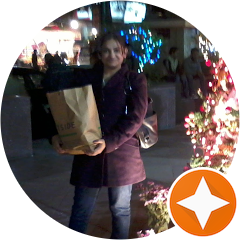 Shubhra Bharadwaj
I had the pleasure of visiting spiti this time with justwravel accompanied by Mr.Nishant Bhardwaj from the company .It was a nearly organised,well crafted trip where even small things were taken good care of.They add a personal loving touch in addition to the services they provide.I would recommend this to everyone ,whether going on a solo trip like me or going with friends / family .
---
Inclusions
Accommodation: 7 Nights Tented Accommodation on a triple sharing basis

Meals: All veg meals from day 1st Dinner to day 8th Breakfast

Snacks: Morning / Evening Tea / Coffee with light snacks

Camping logistics: Tent, Sleeping bags, Mattresses, Dining tent, Toilet tent, Sitting Stools

Trek Leader: Qualified and Experienced Trek leader and support staff

Permits: All necessary fees and permits

Safety Equipment: Basic First Aid kit with Oximeter and Oxygen Cylinder

Guide ratio: 1:10
Exclusions
Transportation from Srinagar TRC – Sitkari / Naranag – Srinagar TR

Any expenses of personal nature

Meals during transit

Insurance of any kind

Any fees and permits (for non-Indians)

Unscheduled delay due to a landslide

Cost Escalation due to "Force Majeure and Evacuation charges"

Anything not mentioned explicitly in the above program

Note: - The pick up from Srinagar TRC will be at 2:30 pm. We will arrange the transportation from Srinagar TRC to Sitkari and Return from Naranag to Srinagar TRC at an additional cost of approx. Rs. 3500 per vehicle one way. The amount would be paid directly to the driver and participants are expected to share the cost of the vehicle (One cab can accommodate 6-7 trekkers).
THINGS TO CARRY
Backpack (Min 55 Ltrs with rain cover): It is important that you pick a good quality backpack with a comfortable fit and straps that won't give you shoulder pain. You can check out your nearest Decathlon store for a good trekking backpack.
Day backpack (20 – 30 Ltrs): When you head towards the summit, you are required to carry only a few necessary items and for that you need a day backpack as you will leave your bigger one on the campsite.
Floaters or Sandals: Although the entire trek requires a good quality shoe, you still need to let your feet breathe to avoid chafing and blisters. When you are at the camp, a good pair of sandals and floaters will help you to move freely.
Trekking Shoes: A good trekking shoe is one that is comfortable, provides ankle support and has a good grip as well. They shouldn't be chunky, instead they should be lightweight and sturdy.
3 Quick Dry Tees: It's important that you keep at least three pairs of quick dry tees so that you can wash them in between stops for proper hygiene.
2 Track Pants: A good pair of track pants made of polyester will let your skin breathe. They're lightweight, dry easily and are comfortable to walk around in. You can easily avoid chafing and rashes by investing in a good pair of track pants.
3 Pair of Cotton Socks: Cotton socks are extremely comfortable to move around in and are lightweight as well which is why you can always count on a good pair of cotton socks while trekking. However, keep in mind to change them and avoid wearing them when they are wet.
1 Pair of Woolen Socks: A good pair of woolen socks, especially merino, are comfortable, limit odors and provide adequate insulation from the cold so you can wear them at night.
1 Poncho: A poncho is basically an evolved form of a rain coat that provides coverage to your body as well as your bag and ensures total water protection from rains.
1 Heavy Jacket: It's emphasized that you need to carry proper layers so you can avoid getting cold which is why you need to carry a heavy jacket that you can put on over your other clothes.
1 Pair of Thermal: Thermal is a piece of garment that helps in keeping your body warm in cold temperatures. It is a necessary item that you need when going on a high altitude trek.
Quick-dry towel: A quick dry towel will help in maintaining proper hygiene. It's necessary that it dries quickly because wet fabric will only increase the chance of bacterial growth.
Windproof Jacket: As you ascend towards high altitude, you get hit by chilly winds and a windbreaker jacket is designed to resist them. They are lightweight and are made of synthetic fibers.
Woolen Cap: A woolen cap will help prevent cold when you ascend to high altitude. You can also cover your ears to avoid any pain and discomfort you might face in them when going on high altitudes.
Gloves: Insulated gloves help in maintaining proper body heat in your hands and also provide better grasp on trekking poles.
Sun Cap: A lightweight sun cap with side flaps is perfect to keep your head cool and avoid sunburns on a sunny day.
1 Scarf or Balaclava: Along with sun rays and chilly winds, you also get hit by dirt and grime during treks which is why it's important to carry a scarf or balaclava so you can cover your face when needed.
Lip Balm: Your lips can become chapped due to the harsh cold winds so it's important to keep them moisturized.
Cold Cream & SunScreen (SPF 40+): In order to avoid sunburns and chafing, you need to put on sunscreen as well as cold cream.
Antibacterial powder: To avoid rashes that develop from bacterial infestation in your armpits and other parts of your body.
Water Bottle 1 Lt.: Hydration is extremely important when it comes to trekking. To carry a water bottle that you can refill with Himalayan water is a must.
Headlamp or torch: You can't rely on moonlight when you are in the mountains. A torch or even a headlamp with a fresh pair of batteries is always a good idea to bring along.
Bag for all your Toiletries: A bag with all your essentials including napkins, toothpaste, sanitizers, paper soap etc should be carried in a ziplock bag.
Personal Basic Medical Kit: A few cuts and bruises are almost inevitable when you are on a trek so carrying a medical kit with bandages, dettol etc is necessary.
Dark Sunglasses / People who use spectacles (Use Photochromic glasses instead of contact lenses): Photochromatic glasses are specs that are designed to transform into anti glare shades depending upon the exposure of the sun. They are good when it comes to eye protection but one can also opt for clip on glasses etc.
Trekking Pole: Trekking pole assists in more than one way. It saves energy while also providing stability and helps you to maintain proper balance.
Extra Polythene: In case your clothes get wet or your garments don't dry, you can carry them in a polythene. However, make sure that all the plastic that you are carrying into the woods leaves with you. Don't litter in the mountains.
Camera: This should be obvious. To make sure that you get to capture all great moments from your trek.. Make sure that you have enough storage and some extra batteries as well.
---
PICKUP LOCATIONS
Sonamarg, Jammu And Kashmir
---
Policy and Terms
No cancellations will be taken over phone calls or WhatsApp messages. Please reply to the email of the payment receipt that you have received at the time of booking.
Free Cancellation up to 45 days before the departure date
44 Days to 30 days of Departure date. 10% of the total trip cost. (Booking amount is non-refundable)
29 Days to 20 Days of Departure date. 25% of the total trip cost.
19 Days to 10 Days of Departure date. 50% of the total trip cost.
9 Days to 6 Days of Departure date. 75% of the total trip cost.
5 Days to Trip Departure date. 100% of the total trip cost.
No Show. No refund.
In case of government orders, harsh weather conditions, protests, landslides, or any other unforeseen circumstances, we work out the best possible alternate plans or trips/treks. At times even certain activities are canceled, the organization provides the best alternative but no refunds are provided.
If a trek is called off at the last moment due to a natural calamity/unforeseen circumstances (like rain, snowfall, earthquake, landslides, strike, etc.), JustWravel will issue a trek voucher for the full amount and if possible will provide an alternate trek.
The voucher can be redeemed up to the same amount for the same trek or another trek in the next 365 days from the trek departure date. But no refund would be provided.
Any extra expense due to any natural calamity/unforeseen circumstances (like rain, snowfall, earthquake, landslides, strike, bandh, etc.), will be borne by the customer. The company will not be liable.
Cancellations policy will differ during the peak season and for popular destinations
Terms and Conditions
Vouchers are non-transferable and valid only for the services mentioned herein.
Any services not specifically requested, confirmed and noted on vouchers will not be rendered.
All extras are to be paid directly to the hotels/the service providers. Please stick to itinerary, anything extra shall be chargeable (at the location itself.)
Any service unused is non-refundable.
The company shall not be liable for damages/charges incurred by travelers if any of the following reasons apply: Natural disaster, war, civil unrest, and alteration or cancellation of tour itinerary due to such causes.
Accidents during transportation or accommodations, damage by fire. Orders of either Indian governments or immigration regulations, isolation resulting from infectious diseases, and tour itinerary alteration or cancellation owing to such causes.
Accidents occurring during the travelers free activities.
Food poisoning.
Theft
More From Just Wravel
From [[price.price | number:0]]/ per person
From [[event.price | number:0]]/ per person
Free
[[ batch.startdate|date]] [[batch.soldout ? ' (Soldout)':'']]