Pangarchulla Peak Trek
Pangarchulla Peak Trek
Verified Host
Logout's Trusted
Traveler's Choice
---
All About It
6 Days 5 Nights
For 18+ years
At a staggering height of 15,010 Ft, the Pangarchulla peak trek, with its breathtaking views of the Garhwal Himalayan peaks, Nanda Devi, Chaukhamba, and Hati-Ghori to name a few, is one of the best treks for both novices as well as experienced trekkers. The path is initially lined with rocks but gradually ascends into a picturesque landscape that is a blend of green meadows, majestic mountains, and quaint villages consisting of wooden houses. Also known as the Chimney peak, it adds more charm to the Lord Curzon circuit of trekking trails with its snow-covered slopes and diverse flora and fauna

The trails of the Pangarchulla peak trek follow the same paths of pilgrimage that have the footprints of devotees who embark on a spiritual journey from Haridwar to Joshimath. Although the Pangarchulla trek remains accessible throughout the year, it's when the ridges and surrounding land are covered in snow is when the experience becomes ten times better. Although during summers, the view is no less charming. The vast expanse of green land speckled with the blooming colors of spring make it truly mesmerizing. The oak, blue pine, and bhojpatra trees adorn the trail and provide shelter to a variety of wildlife, like the black deer and Himalayan Tahr which you can spot if you are lucky.

The Pangarchulla trek falls in the moderate level category which means even though it gives you the adrenaline rush that many adventure enthusiasts seek, it also becomes hard to keep up with the demanding nature of the trek but it rewards the bold and determined with the feeling of triumph when they reach the summit.

The most exciting part of any trek is no doubt the end when you realize that all the hardships you faced bore fruit that was not only sweet but worth it all. However, it's the trail and walking upon it that makes reaching the top feel so fulfilling. The trail of Pangarchulla peak starts from the village of Dhak. The peace that you witness with the slant-roofed houses and streams of water falling behind is quite unmatched.

You will witness cattle grazing and even meet some Himalayan shepherds along with locals but as you gradually ascend upwards, the traces of civilization will start to fade and so will the brown terrains, giving way to thick forests with Garhwal Himalayan peaks beckoning you closer from behind.

The more distance you cover on the trekking trail to Pangarchulla peak, the more traces of green canopies will come into view, with the golden oak trees and blue pines. For a moment, you will lose sight of the mountains as you trek deeper into the forests. During the summer and spring seasons, you would find bloomed rhododendrons and in winters, a thick blanket of snow stretched like a carpet beneath your feet. It depends on what kind of landscapes fascinate you, if you are a snow fanatic and can overcome the harsh breeze then you can mount your flag on the summit of Pangarchulla during winters but if you are someone who just wants to enjoy the serenity that nature brings them then the best time to do the pangarchulla trek would be from March to May.

The golden sunrises and tangerine sunsets while you embark on the Pangarchulla trek are to die for but the sight of the majestic Himalayan peaks like Mt. Kamet, Mana Parvat, Garud, Trishul, and Dronagiri is what makes you feel as if you are on top of the world.

As you follow the Lord Curzon trail, traversing through the meadows that offer a gateway to Pangarchulla, you must be well equipped with water because the more you travel upwards, the more scarce your resources become. But once you have reached the ridge that has Chaukhamba massif adorning it, all your fatigue will leave you in an instant. The Pangarchulla main peak will beckon you closer from here and it depends on you whether you wish to go forward.

If you continue on the path, after a few hundred meters, the knife ridge begins. It's crucial to reach the summit early in the morning because as the sun rises, the snow begins to melt making the slop extremely slippery and risky. Finally, after conquering all your fears and hardships, you would reach the summit point and witness the glory of Garhwal Himalayan peaks in the form of a 360 view with Nanda Ghunti on your left, Chaukhamba on your right with all its terrains clearer than ever before. Once you have relished in the experience of reaching the summit of Pangarchulla peak, we will head back to basecamp

The reason why the Pangarchulla peak trek is one of the best winter treks that you must do is that it embodies the grandeur of the great Himalayas perfectly. You get to see different peaks, traverse through forests and meadows, come across streams of Himalayan water, and be acquainted with the flora and fauna the Himalayas are home to. A benefit of doing this trek is that if you have enough time on your hands then you can cover Kuari Pass as well as Auli, the Himalayan ski resort while on the Pangarchulla peak trek.

In a nutshell, the Pangarchulla trek is one of the best treks that you can do in the Himalayan region and as it's one of the underrated treks in India, it provides you both thrill as we as solitude
Highlights
Rishikesh to Joshimat

Drive from Joshimath to Tugasi | Trek t
Gulin

Trek from Guling to Khullar

Trek to Pangarchulla Summit | Back t
Khullar

Trek from Khullara to Tugasi | Drive t
Joshimat

Drive from Joshimath to Rishikesh

End of tour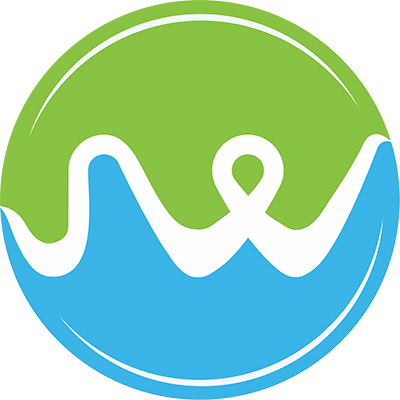 Hosted by
Just Wravel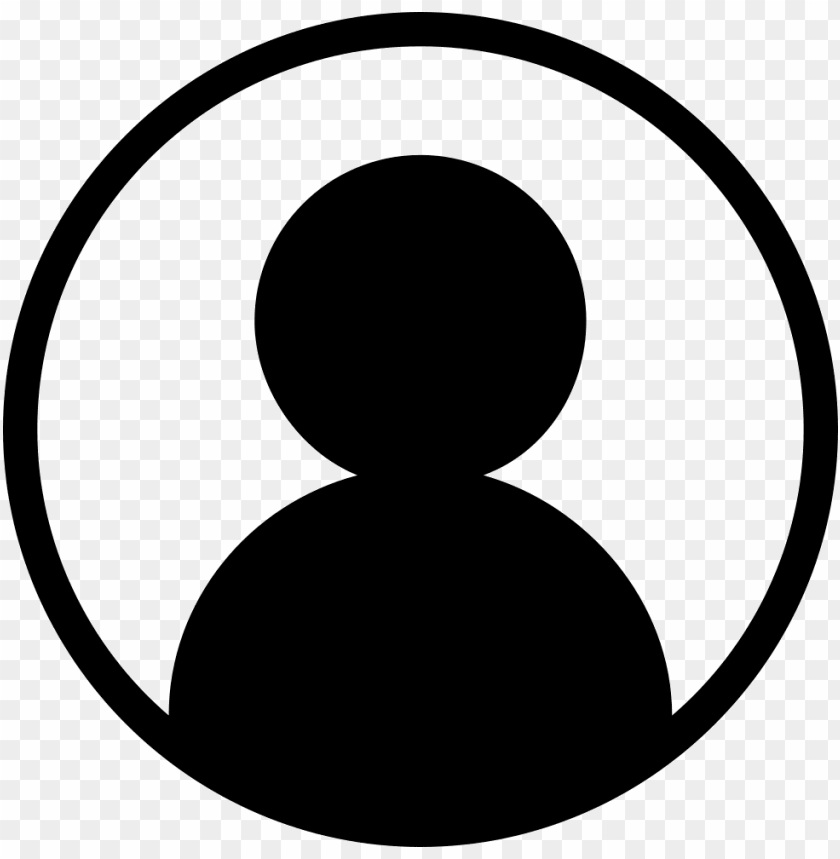 Verified Host
Logout's Trusted
Traveler's Choice
"Main akela hi chala tha janib-e-manzil magar, log judte gaye aur karwaan banta gaya." - Majrooh Sultanpuri Every brand starts off with a dream and as you walk the path of turning your vision into a reality, overcoming every hurdle and road block the journey has to offer you, you grow in irrevocable ways. Back when we first started JustWravel in 2015, we knew that no matter how high we might fly, we will never forget our roots and today, even after becoming a family of more than 25k people, our core values remain the same and we will make sure they will stay the same for years to come. The reason behind starting this venture was simple, to give people a chance to explore all the wonders this beautiful country has to offer and that meant unraveling hidden nooks and corners that are not as mainstream as other travel destinations. To make sure that passionate adventurers of our country could have a reliable platform that provided them the best traveling experience, be it fixed departure group tours, road trips to Ladakh, or the best treks in India.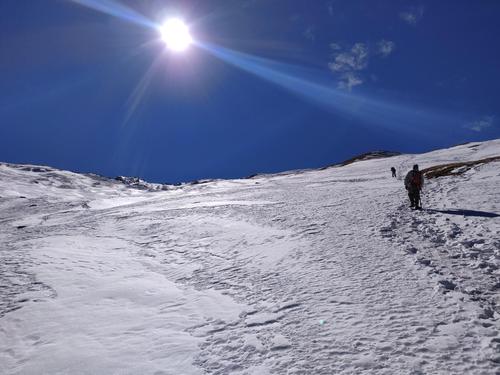 ---
---
Need Help? Directly Contact Host
Request Callback
---
Reviews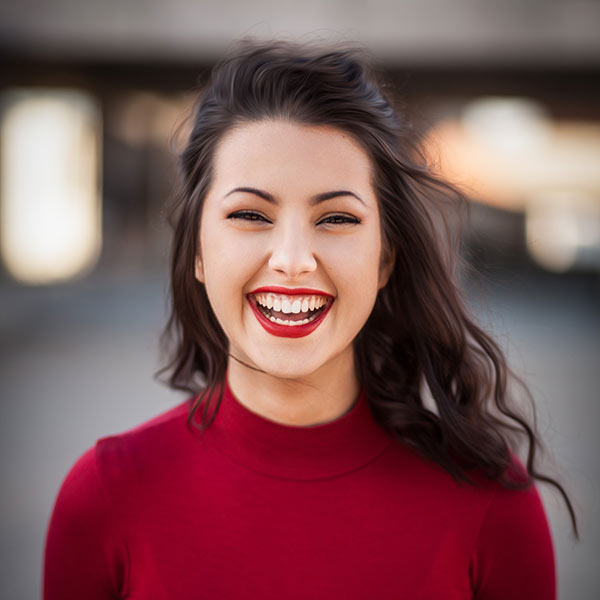 Shouri Piratla
Spiti trip has been amazing. All the accommodations and services provided by JustWravel were really great and comfortable. Will definitely pick JustWravel for my future expeditions.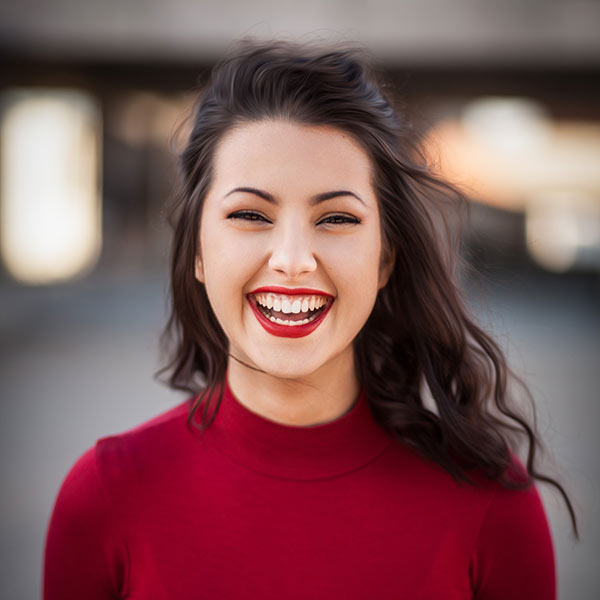 Kelay Shah
views. There will be some places that'll make you speechless and you'll want to just sit and appreciate the beauty of nature. Would definitely plan next trips with Piyush and justwravel! :D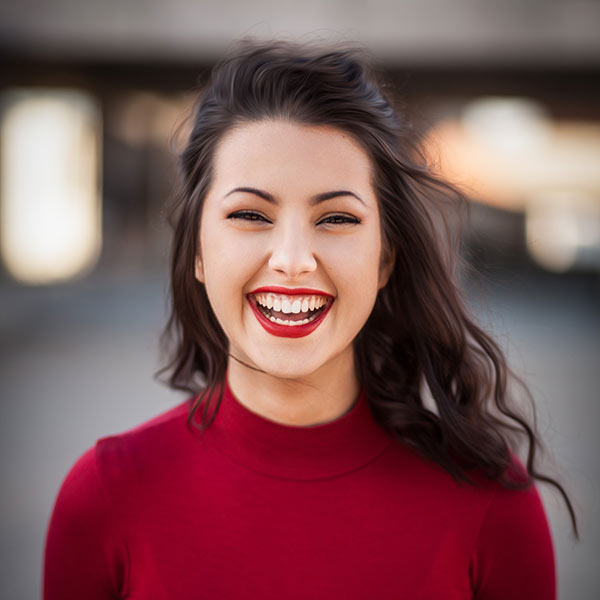 Brijesh Daiya
Great Experience! We took Justwravel's road trip package to Spiti Valley. The package is well organized covering main sightseeings and places to visit. All the accommodations and travel arrangements were comfy and included most of the promised amenities. Special thanks to Piyush Rawat, our coordinator, he managed and acted his best in all the situations. His jolliness added more fun to the trip. Although many destinations were covered in a short period of time, the trip was relaxing. Thanks for such memorable moments of our lives.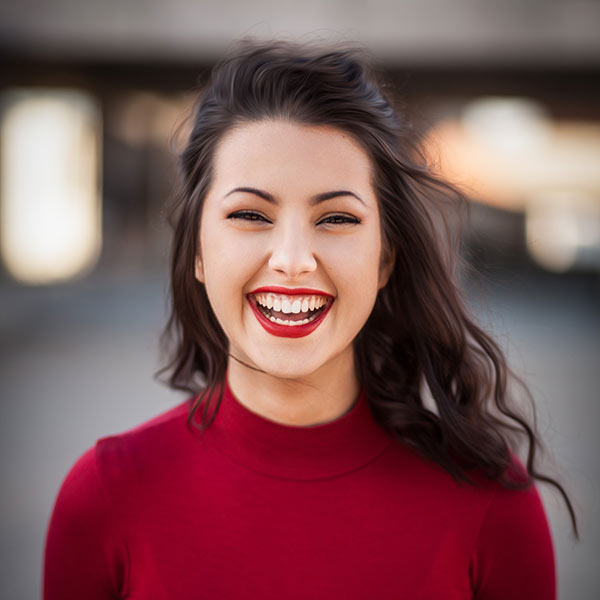 Pratik Chheda
Spiti valley was a life time experience. Justwravel had been a good choice for the trip. It had managed professionally with minor ups and downs. Most of the places were covered. The hotels and homestays had good hygienic facilities and conditions. Overall it was a good experience!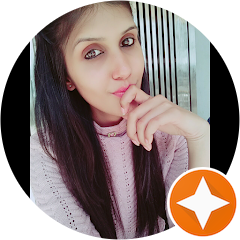 Priya Chopra
It was my first solo trip with Justwravel and I couldn't Have asked for anything more. They gave me everything beyond expectations. The food, the people, the travel everything was superb. Once I came back I felt like I left my home and family there. Looking forward to more exciting trips with them :)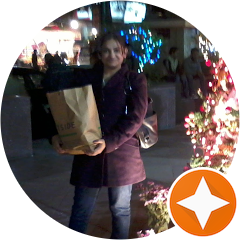 Shubhra Bharadwaj
I had the pleasure of visiting spiti this time with justwravel accompanied by Mr.Nishant Bhardwaj from the company .It was a nearly organised,well crafted trip where even small things were taken good care of.They add a personal loving touch in addition to the services they provide.I would recommend this to everyone ,whether going on a solo trip like me or going with friends / family .
---
Inclusions
Accommodation: 2 Nights in a Hotel / Homestay in Joshimath on a triple sharing basis. 3 Nights Tented Accommodation on a triple sharing basis.
Transportation: Surface transfer from Rishikesh - Joshimath - Rishikesh by Sumo / Bolero / Tempo Traveler (Depends on the number of travelers).
Meals: All vegetarian meals from day 1st Dinner to day 6th Breakfast.
Snacks: Morning / Evening Tea / Coffee with light snacks and soup while on the trek.
Camping logistics: Tent, Sleeping bags, Mattresses, Dining tent, Toilet tent, Sitting Stools.
Trek Leader: Qualified and Experienced Trek leader and support staff.
Permits: All necessary fees and permits.
Trekking Equipment: Gaiters, Micro Spikes, and Rope if required.
Safety Equipment: Basic First Aid kit with Oximeter and Oxygen Cylinder and stretcher.
Guide ratio: 1:10
Exclusions
Any expenses of personal nature.
Meals during transit.
Any insurance of any kind.
Any fees and permits (for non-Indians).
Unscheduled delay due to landslide.
Cost Escalation due to " Force Majeure and Evacuation charges".
Anything not mentioned explicitly in the above program.
*You can apply for travel insurance prior to the trek.
---
---
Policy and Terms
No cancellations will be taken over phone calls or WhatsApp messages. Please reply to the email of the payment receipt that you have received at the time of booking.
Free Cancellation up to 45 days before the departure date
44 Days to 30 days of Departure date. 10% of the total trip cost. (Booking amount is non-refundable)
29 Days to 20 Days of Departure date. 25% of the total trip cost.
19 Days to 10 Days of Departure date. 50% of the total trip cost.
9 Days to 6 Days of Departure date. 75% of the total trip cost.
5 Days to Trip Departure date. 100% of the total trip cost.
No Show. No refund.
In case of government orders, harsh weather conditions, protests, landslides, or any other unforeseen circumstances, we work out the best possible alternate plans or trips/treks. At times even certain activities are canceled, the organization provides the best alternative but no refunds are provided.
If a trek is called off at the last moment due to a natural calamity/unforeseen circumstances (like rain, snowfall, earthquake, landslides, strike, etc.), JustWravel will issue a trek voucher for the full amount and if possible will provide an alternate trek.
The voucher can be redeemed up to the same amount for the same trek or another trek in the next 365 days from the trek departure date. But no refund would be provided.
Any extra expense due to any natural calamity/unforeseen circumstances (like rain, snowfall, earthquake, landslides, strike, bandh, etc.), will be borne by the customer. The company will not be liable.
Cancellations policy will differ during the peak season and for popular destinations
Terms and Conditions
Vouchers are non-transferable and valid only for the services mentioned herein.
Any services not specifically requested, confirmed and noted on vouchers will not be rendered.
All extras are to be paid directly to the hotels/the service providers. Please stick to itinerary, anything extra shall be chargeable (at the location itself.) Any service unused is non-refundable.
The company shall not be liable for damages/charges incurred by travelers if any of the following reasons apply: Natural disaster, war, civil unrest, and alteration or cancellation of tour itinerary due to such causes.
Accidents during transportation or accommodations, damage by fire.
Orders of either Indian governments or immigration regulations, isolation resulting from infectious diseases, and tour itinerary alteration or cancellation owing to such causes.
Accidents occurring during the travelers free activities. Food poisoning. Theft
Frequest Questions
Q. What will be the group size for Pangarchulla Peak trek?
Usually, we take maximum of 15-18 people in one group. We believe bigger groups have less fun and less coordination so that's why we prefer smaller groups.
We need at least 6 people to operate our fixed departure tours/treks.
Q. Who all will go along with us on the Pangarchulla Peak trek?
All our treks are led by professional trek leaders who are certifie, mountaineers. Apart from them, there will be one local guide, cook, helper, porters and other staff.
All our trips are led by professional trip coordinators who have a good experience in leading groups.
Q. I am the only girl in the group, is it safe to trek solo?
Yes definitely it is, the safety of girls is most important for us. All our guides and other staff are carefully chosen for trips/treks. They are honest and reliable but we also advise you to take care of your personal belongings.
Q. What are the things that we need to carry on the Pangarchulla Peak trek?
Once you confirm the trip/trek and done with the booking, we will send you the packing list according to the trip/trek.
Q. What type of ground transportation will be used on the trek?
We hire taxis such as Innova, Tempo Traveller, Bolero, Tata Sumo, etc. from our vendors.
Q. I cannot carry my rucksack/bag on the trek, can I offload it?
We always recommend that you carry your rucksack during the trek because it helps in maintaining your body posture. In case if you cannot, then we can provide you a mule/porter to carry your rucksack. You will have to tell us at least 1 week before the trek. The charges for offloading would be INR 300 per person per day.
Q. Which shoes should I buy?
Shoes are your lifeline on the trek. It is highly advisable to buy trekking shoes of a good and known brand. You can consider companies like Quechua, Columbia, etc. A waterproof shoes with ankle support will work good.
Q. What are the washroom/toilet facilities like on the Pangarchulla Peak trek?
During the treks, separate toilet tents will be set up on each campsite.
Q. What will be the type of accommodation?
It depends on the tour. If it is a trek then you will be staying in dome tents or if it is a road trip the the accommodation can be in hotel/alpine tent/dome tent/home stay.
Q. Will you provide sleeping bags and mattresses?
Yes, we will provide sleeping bags and mattresses during the trek. Our sleeping bags can withstand temperature as low as -10 degree.
Q. How many trekkers will be in one tent?
It totally depends on group dynamics. If there is a couple, we can give them a separate tent or if there are odd number of people, then there would be triple sharing.
Q. How can I book a Pangarchulla Peak trek with you?
After selecting the trip/trek, you can book by clicking on the book now button or you can contact us and we will guide you in booking.
Q. What type of food is served during the trek?
We provide nutritious and healthy food during the treks. We always serve Indian vegetarian food and eggs.
Q. How to get safe drinking water on the Pangarchulla Peak trek?
Himalayan water is considered the purest water and safe to drink. But for safety purpose, we sometimes boil the water and then use it for drinking and cooking.
In case you find any clean water on the trek, always fill your water where the water is running not where the water is stable or is in rest.
Q. Can we change the itinerary?
Yes, you can give suggestions. We will look into that and if we find it feasible then we will apply it.
Q. Can you customize the Pangarchulla Peak trek?
Yes, we can customize any trip/trek as per your needs and as per the feasibility.
Q. Will doctor accompany us on the trek?
No, but our trek leaders are certified in Wildlife First Aid course and they always carry first aid kit and oxygen cylinders on high altitude treks.
Q. Do you prefer I should bring some medicines with me?
Yes it is advisable that you carry your own medication on the trek.
Q. Diamox is advisable or not?
Well, it totally depends on person to person. Usually, there are no side effects of Diamox but if you are having any prior medical conditions then it is better to consult your doctor.
Our itinerary is designed in a way that we take sufficient time to get acclimatized. In case if you are having problem on the trek then tell your trek leader about your condition as soon as possible.
Q. Can I take my child along on this trek? What is the age limit?
It depends on the difficulty level of the trek. Minimum age for eligibility is 14 years.
Q. What will we do if it rains?
If it starts raining slowly while trekking then we will continue our trek as per the plan. Your poncho will keep you dry. In case if it is raining heavily then we will try to find any shelter and wait for the rain to stop or slow. If it rains at the campsite then there would not be any problem because all our living tents, kitchen tents and toilet tents are waterproof. You will stay dry inside.
Q. Why is the trekking pole necessary?
Differs from person to person. If you think that it would help you maintaining balance while trekking then do bring the pole. Some people think that trekking pole disturbs the walking rhythm. So it's upto you.
More From Just Wravel
From [[price.price | number:0]]/ per person
From [[event.price | number:0]]/ per person
Free
[[ batch.startdate|date]] [[batch.soldout ? ' (Soldout)':'']]