Sar Pass Trek
Sar Pass Trek
Verified Host
Logout's Trusted
Traveler's Choice
---
All About It
6 Days 5 Nights
Difficulty - Moderate
For 18+ years
At an altitude of 13,850ft Sar Pass Trek has one of the most beautiful trekking trails consisting of cascading waterfalls, lush green valleys and the pristine Parvati river. It is also one of the most popular treks in the months of May and June, and you can easily do it while you're in Kasol or Parvati valley. If you are planning to visit Kasol anytime soon then you might want to take a look at Sar Pass Trek as well. It's a paradise for nature lovers and adventure enthusiasts alike.The Sar Pass Trek starts from the quaint Grahan village, which is a tiny hamlet a few kilometers away from Kasol, and surrounded by beautiful Rhododendrons trees. Many people who visit Kasol are unaware of this peaceful village and it remains a hidden gem of Himachal where peace still exists.The best part about this trek is that you get to explore the nearby areas and get a glimpse at the diverse and rich Himachali culture. The people here lead slow paced lives and it's only when you are in close proximity to them do you actually understand just how much simple pleasures can make you feet content. The Sar Pass trek offers many picturesque landscapes for you to marvel at. When you are traversing and on your way to the Biskeri Ridge, you will come across a small frozen lake given the name Sar which gives you the impression of being in a fairyland with its 100ft tall snow laden slopes that surround it.The trekking trail of Ming Thach is lined with dense forest and after traversing through it, you will get to witness the Great Himalayan ranges beckoning you closer.Nagaru village is one site among the popular places to visit in Kasol. After we cross this  charming village, we will be staring at a spectacular view of Parvati valley with its vast expanse of green land, surrounded by majestic mountains. The fifth day on the Sar Pass trek awaits with the longest trekking round among all the other days. While you'll probably be out of breath, it's a sure thing that it will all be worth it for the snow slide, the Rhododendron forests and the views of the Tosh valley will get etched in your mind. A fun fact about the Sar Pass trek, it's a mountain ridge rather than being an actual pass but still, the name suggests otherwise. With the Parvati river flowing alongside it, the scenic views of the pass are simply exquisite and makes the experience of overcoming all the hurdles even more redeeming. The sublime feeling of camping at the Biskeri Thach is indescribable.  Pine forests speckled all over the majestic mountains make you feel as if you are in paradise and it's one of the best parts about the Sar Pass trek.Now on our way back to Kasol, we'll go through the Pulga village and the Barshaini village which are two popular stops while on the Sar Pass Trek. And you get to be quite close to the Parvati river which flows relentlessly, where you get to experience the serenity that comes with being in the mountains. To get the best experience of Sar Pass Trek one needs to choose the timing correctly. And the best time to go on the Sar Pass trek is during April and May. You will get to enjoy thick snow when you reach the higher altitudes and the weather in Sar Pass is extremely pleasant during these months.Time and again, people say that Sar Pass Trek is one of the most beautiful treks of India. The shift of the scenic view from forests to the meadows to the ice blankets is spectacular and manages to take your breath away.When you slide down the slope from Sar Pass you will feel like you are riding a roller coaster. The trek serves best for any one who is looking to spend a few moments of peace with a little bit of adventure.Sar pass trek also makes up a perfect retreat as you can always take some time off in Kasol, and get a closer glimpse at the culture and lifestyle of people in the mountains. You can try the Israeli cuisine which Himachal is especially famous for and one of the reasons why many people prefer Sar Pass.For novice trekkers who want to traverse on different kinds of trails, and don't have much experience, Sar pass trek is a great place to start although it'd be advisable for trekkers to maintain proper footing and mimic the walking pattern of other trekkers for proper caution. You will come across thick pine forests, alpine meadows, charming villages, snow-capped mountains and stunning landscapes all in one place in the Sar Pass Trek. All these distinct terrains encompass a good trekking experience, making it an ideal choice for first timers.Not only is it easy but also gives you splendid views. The total trek distance comes to about 48 km and is close to a height of 14,000 ft where you will see views of the majestic mountains of the Parvati Valley from the pass. The frozen lake that Sar Pass gets its name from also makes up for a spectacular view.The temperature during the trek varies from 0 degrees to -20 degrees, depending greatly on time of the day. Even minute factors like being under the shade or in direct sunlight can significantly impact your body temperature for the Sar Pass trek so it's better to be prepared. One of the most popular treks in the Shivalik mountain ranges, the Sar Pass Trek still poses a challenge due to its altitude being 14,000ft above, making it one of the highest altitudes in Himachal Pradesh. And hence you need to be aware of your own bodily responses.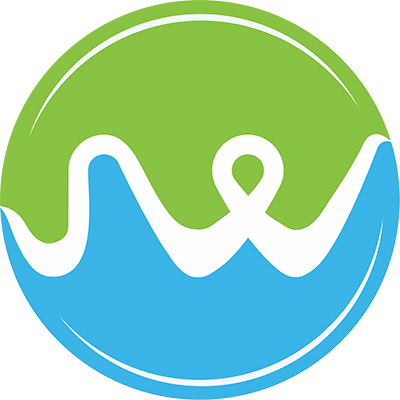 Hosted by
Just Wravel
Verified Host
Logout's Trusted
Traveler's Choice
"Main akela hi chala tha janib-e-manzil magar, log judte gaye aur karwaan banta gaya." - Majrooh Sultanpuri
Every brand starts off with a dream and as you walk the path of turning your vision into a reality, overcoming every hurdle and road block the journey has to offer you, you grow in irrevocable ways.

Back when we first started JustWravel in 2015, we knew that no matter how high we might fly, we will never forget our roots and today, even after becoming a family of more than 25k people, our core values remain the same and we will make sure they will stay the same for years to come.

The reason behind starting this venture was simple, to give people a chance to explore all the wonders this beautiful country has to offer and that meant unraveling hidden nooks and corners that are not as mainstream as other travel destinations. To make sure that passionate adventurers of our country could have a reliable platform that provided them the best traveling experience, be it fixed departure group tours, road trips to Ladakh, or the best treks in India.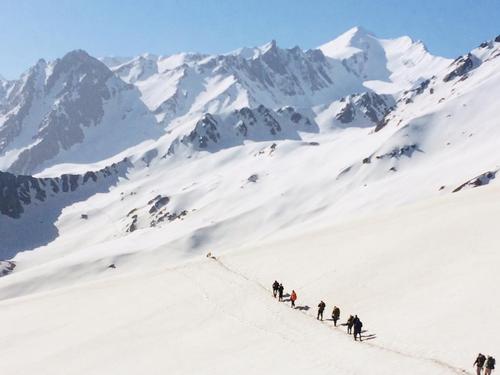 ---
---
Need Help? Directly Contact Host
Request Callback
---
Reviews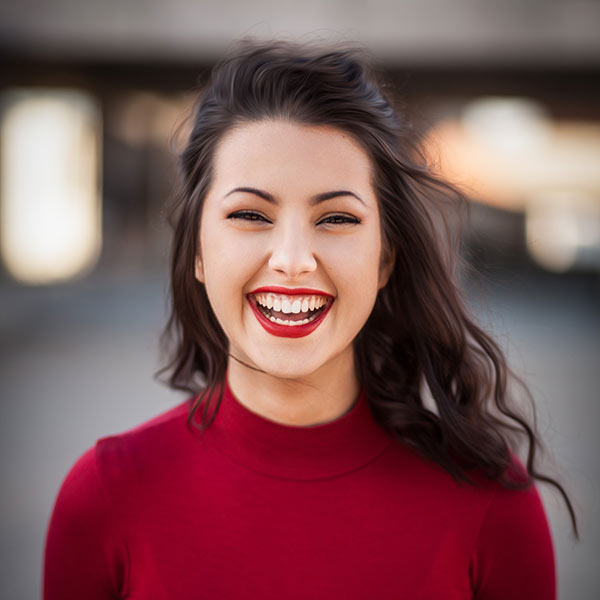 Shouri Piratla
Spiti trip has been amazing. All the accommodations and services provided by JustWravel were really great and comfortable. Will definitely pick JustWravel for my future expeditions.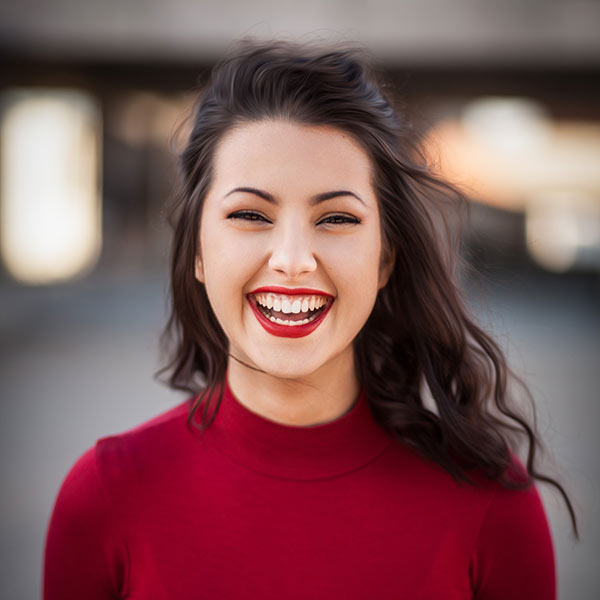 Kelay Shah
views. There will be some places that'll make you speechless and you'll want to just sit and appreciate the beauty of nature. Would definitely plan next trips with Piyush and justwravel! :D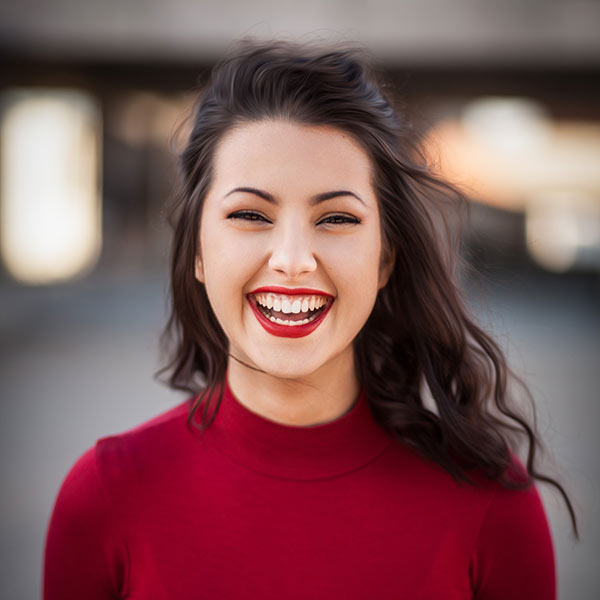 Brijesh Daiya
Great Experience! We took Justwravel's road trip package to Spiti Valley. The package is well organized covering main sightseeings and places to visit. All the accommodations and travel arrangements were comfy and included most of the promised amenities. Special thanks to Piyush Rawat, our coordinator, he managed and acted his best in all the situations. His jolliness added more fun to the trip. Although many destinations were covered in a short period of time, the trip was relaxing. Thanks for such memorable moments of our lives.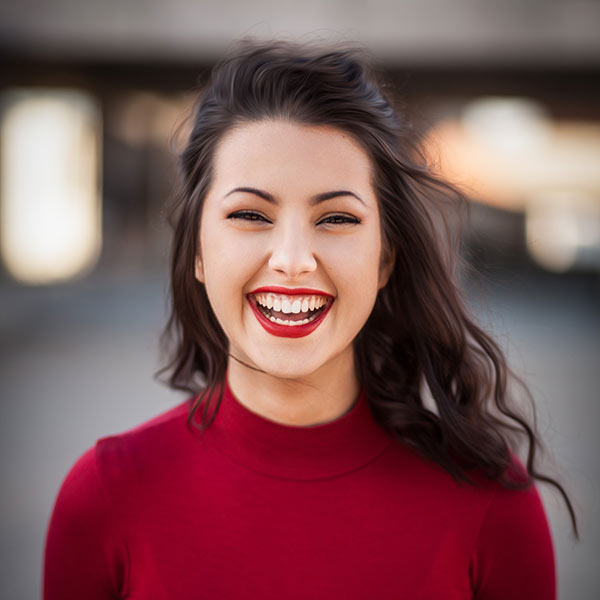 Pratik Chheda
Spiti valley was a life time experience. Justwravel had been a good choice for the trip. It had managed professionally with minor ups and downs. Most of the places were covered. The hotels and homestays had good hygienic facilities and conditions. Overall it was a good experience!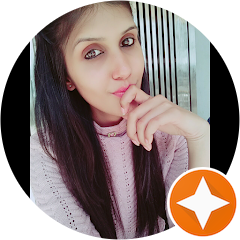 Priya Chopra
It was my first solo trip with Justwravel and I couldn't Have asked for anything more. They gave me everything beyond expectations. The food, the people, the travel everything was superb. Once I came back I felt like I left my home and family there. Looking forward to more exciting trips with them :)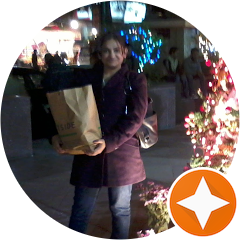 Shubhra Bharadwaj
I had the pleasure of visiting spiti this time with justwravel accompanied by Mr.Nishant Bhardwaj from the company .It was a nearly organised,well crafted trip where even small things were taken good care of.They add a personal loving touch in addition to the services they provide.I would recommend this to everyone ,whether going on a solo trip like me or going with friends / family .
---
Inclusions
5 Nights Tented Accommodation on a triple sharing basis. Surface transfer from Barshaini - Kasol by Sumo / Bolero. All vegetarian meals from day 1st Dinner to day 6th Lunch. Snacks: Morning / Evening Tea / Coffee with light snacks and soup while on the trek.Camping logistics: Tent, Sleeping bags, Mattresses, Dining tent, Toilet tent, Sitting Stools.Trek Leader: Qualified and Experienced Trek leader and support staff.Permits: All necessary fees and permits.Trekking Equipment: Gaiters, Micro Spikes, and Rope if required.Safety Equipment: Basic First Aid kit with Oximeter and Oxygen Cylinder and stretcher. Guide ratio:
Exclusions
Any expenses of personal nature.Meals during transit.Any insurance of any kind. Any fees and permits (for non-Indians).Unscheduled delay due to landslide.Cost Escalation due to " Force Majeure and Evacuation charges".Anything not mentioned explicitly in the above program.*You can apply for travel insurance prior to the trek.
THINGS TO CARRY
Backpack (Min 55 Ltrs with rain cover): It is important that you pick a good quality backpack with a comfortable fit and straps that won't give you shoulder pain. You can check out your nearest Decathlon store for a good trekking backpack.Day backpack (20 – 30 Ltrs): When you head towards the summit, you are required to carry only a few necessary items and for that you need a day backpack as you will leave your bigger one on the campsite. Floaters or Sandals: Although the entire trek requires a good quality shoe, you still need to let your feet breathe to avoid chafing and blisters. When you are at the camp, a good pair of sandals and floaters will help you to move freely.Trekking Shoes: A good trekking shoe is one that is comfortable, provides ankle support and has a good grip as well. They shouldn't be chunky, instead they should be lightweight and sturdy.3 Quick Dry Tees: It's important that you keep at least three pairs of quick dry tees so that you can wash them in between stops for proper hygiene. 2 Track Pants: A good pair of track pants made of polyester will let your skin breathe. They're lightweight, dry easily and are comfortable to walk around in. You can easily avoid chafing and rashes by investing in a good pair of track pants.3 Pair of Cotton Socks: Cotton socks are extremely comfortable to move around in and are lightweight as well which is why you can always count on a good pair of cotton socks while trekking. However, keep in mind to change them and avoid wearing them when they are wet.1 Pair of Woolen Socks: A good pair of woolen socks, especially merino, are comfortable, limit odors and provide adequate insulation from the cold so you can wear them at night.1 Poncho: A poncho is basically an evolved form of a rain coat that provides coverage to your body as well as your bag and ensures total water protection from rains. 1 Heavy Jacket: It's emphasized that you need to carry proper layers so you can avoid getting cold which is why you need to carry a heavy jacket that you can put on over your other clothes.1 Pair of Thermal: Thermal is a piece of garment that helps in keeping your body warm in cold temperatures. It is a necessary item that you need when going on a high altitude trek.Quick-dry towel: A quick dry towel will help in maintaining proper hygiene. It's necessary that it dries quickly because wet fabric will only increase the chance of bacterial growth.Windproof Jacket: As you ascend towards high altitude, you get hit by chilly winds and a windbreaker jacket is designed to resist them. They are lightweight and are made of synthetic fibers. Woolen Cap: A woolen cap will help prevent cold when you ascend to high altitude. You can also cover your ears to avoid any pain and discomfort you might face in them when going on high altitudes. Gloves: Insulated gloves help in maintaining proper body heat in your hands and also provide better grasp on trekking poles.Sun Cap: A lightweight sun cap with side flaps is perfect to keep your head cool and avoid sunburns on a sunny day. 1 Scarf or Balaclava: Along with sun rays and chilly winds, you also get hit by dirt and grime during treks which is why it's important to carry a scarf or balaclava so you can cover your face when needed.Lip Balm: Your lips can become chapped due to the harsh cold winds so it's important to keep them moisturized.Cold Cream & SunScreen (SPF 40+): In order to avoid sunburns and chafing, you need to put on sunscreen as well as cold cream.Antibacterial powder: To avoid rashes that develop from bacterial infestation in your armpits and other parts of your body.Water Bottle 1 Lt.: Hydration is extremely important when it comes to trekking. To carry a water bottle that you can refill with Himalayan water is a must.Headlamp or torch: You can't rely on moonlight when you are in the mountains. A torch or even a headlamp with a fresh pair of batteries is always a good idea to bring along.Bag for all your Toiletries: A bag with all your essentials including napkins, toothpaste, sanitizers, paper soap etc should be carried in a ziplock bag. Personal Basic Medical Kit: A few cuts and bruises are almost inevitable when you are on a trek so carrying a medical kit with bandages, dettol etc is necessary.Dark Sunglasses / People who use spectacles (Use Photochromic glasses instead of contact lenses): Photochromatic glasses are specs that are designed to transform into anti glare shades depending upon the exposure of the sun. They are good when it comes to eye protection but one can also opt for clip on glasses etc.Trekking Pole: Trekking pole assists in more than one way. It saves energy while also providing stability and helps you to maintain proper balance.Extra Polythene: In case your clothes get wet or your garments don't dry, you can carry them in a polythene. However, make sure that all the plastic that you are carrying into the woods leaves with you. Don't litter in the mountains. This should be obvious. To make sure that you get to capture all great moments from your trek.. Make sure that you have enough storage and some extra batteries as well.
---
---
Policy and Terms
No cancellations will be taken over phone calls or WhatsApp messages. Please reply to the email of the payment receipt that you have received at the time of booking.Free Cancellation up to 45 days before the departure date.44 Days to 30 days of Departure date. 10% of the total trip cost. (Booking amount is non-refundable) 29 Days to 20 Days of Departure date. 25% of the total trip cost. 19 Days to 10 Days of Departure date. 50% of the total trip cost. 9 Days to 6 Days of Departure date. 75% of the total trip cost. 5 Days to Trip Departure date. 100% of the total trip cost. No Show. No refund.In case of government orders, harsh weather conditions, protests, landslides, or any other unforeseen circumstances, we work out the best possible alternate plans or trips/treks. At times even certain activities are canceled, the organization provides the best alternative but no refunds are provided. If a trek is called off at the last moment due to a natural calamity/unforeseen circumstances (like rain, snowfall, earthquake, landslides, strike, etc.), JustWravel will issue a trek voucher for the full amount and if possible will provide an alternate trek. The voucher can be redeemed up to the same amount for the same trek or another trek in the next 365 days from the trek departure date. But no refund would be provided. Any extra expense due to any natural calamity/unforeseen circumstances (like rain, snowfall, earthquake, landslides, strike, bandh, etc.), will be borne by the customer. The company will not be liable. Cancellations policy will differ during the peak season and for popular destinations.
Frequest Questions
Q. What will be the group size of Sar Pass Trek?
Usually, we take maximum of 15-18 people in one group. We believe bigger groups have less fun and less coordination so that's why we prefer smaller groups.
We need at least 6 people to operate our fixed departure treks.
Q. Who all will go along with us on the Sar Pass Trek?
All our treks are led by professional trek leaders who are certified, mountaineers. Apart from them, there will be one local guide, cook, helper, porters and other staff.
All our trips are led by professional trip coordinators who have a good experience in leading groups.
Q. I am the only girl in the group, is it safe to trek solo?
Yes definitely it is, the safety of girls is most important for us. All our guides and other staff are carefully chosen for trips/treks. They are honest and reliable but we also advise you to take care of your personal belongings.
Q. What are the things that we need to carry on the Sar Pass Trek?
Once you confirm the trip/trek and done with the booking, we will send you the packing list according to the trip/trek.
Q. What type of ground transportation will be used on the trek?
We hire taxis such as Innova, Tempo Traveller, Bolero, Tata Sumo, etc. from our vendors.
Q. I cannot carry my rucksack/bag on the Sar Pass Trek, can I offload it?
We always recommend that you carry your rucksack during the trek because it helps in maintaining your body posture. In case if you cannot, then we can provide you a mule/porter to carry your rucksack. You will have to tell us at least 1 week before the trek. The charges for offloading would be INR 300 per person per day.
Q. Which shoes should I buy?
Shoes are your lifeline on the trek. It is highly advisable to buy trekking shoes of a good and known brand. You can consider companies like Quechua, Columbia, etc. A waterproof shoes with ankle support will work good.
Q. What are the washroom/toilet facilities like on the Sar Pass Trek?
During the treks, separate toilet tents will be set up on each campsite.
Q. What will be the type of accommodation?
It depends on the tour. If it is a trek then you will be staying in dome tents or if it is a road trip the the accommodation can be in hotel/alpine tent/dome tent/home stay.
Q. Will you provide sleeping bags and mattresses?
Yes, we will provide sleeping bags and mattresses during the trek. Our sleeping bags can withstand temperature as low as -10 degree.
Q. How many trekkers will be in one tent?
It totally depends on group dynamics. If there is a couple, we can give them a separate tent or if there are odd number of people, then there would be triple sharing.
Q. How can I book a Sar Pass Trek with you?
After selecting the trip/trek, you can book by clicking on the book now button or you can contact us and we will guide you in booking.
Q. What type of food is served during the Sar Pass Trek?
We provide nutritious and healthy food during the treks. We always serve Indian vegetarian food and eggs.
Q. How to get safe drinking water on the Sar Pass Trek?
Himalayan water is considered the purest water and safe to drink. But for safety purpose, we sometimes boil the water and then use it for drinking and cooking.
In case you find any clean water on the trek, always fill your water where the water is running not where the water is stable or is in rest.
Q. Can we change the itinerary?
Yes, you can give suggestions. We will look into that and if we find it feasible then we will apply it.
Q. Can you customize the Sar Pass Trek?
Yes, we can customize any trip/trek as per your needs and as per the feasibility.
Q. Will doctor accompany us on the Sar Pass Trek?
No, but our trek leaders are certified in Wildlife First Aid course and they always carry first aid kit and oxygen cylinders on high altitude treks.
Q. Do you prefer I should bring some medicines with me?
Yes it is advisable that you carry your own medication on the trek.
Q. Diamox is advisable or not?
Well, it totally depends on person to person. Usually, there are no side effects of Diamox but if you are having any prior medical conditions then it is better to consult your doctor.
Our itinerary is designed in a way that we take sufficient time to get acclimatized. In case if you are having problem on the trek then tell your trek leader about your condition as soon as possible.
Q. Can I take my child along on this trek? What is the age limit?
It depends on the difficulty level of the trek. Minimum age for eligibility is 14 years.
Q. What will we do if it rains?
If it starts raining slowly while trekking then we will continue our trek as per the plan. Your poncho will keep you dry. In case if it is raining heavily then we will try to find any shelter and wait for the rain to stop or slow. If it rains at the campsite then there would not be any problem because all our living tents, kitchen tents and toilet tents are waterproof. You will stay dry inside.
Q. Why is the trekking pole necessary?
Differs from person to person. If you think that it would help you maintaining balance while trekking then do bring the pole. Some people think that trekking pole disturbs the walking rhythm. So it's upto you.
More From Just Wravel
From [[price.price | number:0]]/ per person
From [[event.price | number:0]]/ per person
Free
[[ batch.startdate|date]] [[batch.soldout ? ' (Soldout)':'']]