Winter Spiti Trip
Kaza, Himachal Pradesh
Verified Host
Logout's Trusted
Traveler's Choice
---
All About It
9 Days 8 Nights
0 Slots
Difficulty - Easy Moderate
For 18+ years
Spiti Valley in Winters is truly paradise personified. The whole valley is covered in a thick tapestry of snow, seemingly spreading to a vast expanse until one can't tell where land ends and the sky full of ivory clouds begins.

For snow fanatics and people who'd rather be taking a stroll under the winter sun than being huddled in blankets, Spiti is nothing less than a dream. A dream that feels more than real when the chilly breeze fills your heart with warmth from within.

What makes the Winter Spiti tour perfect is that you get to experience Spiti the way it's meant to be experienced, with snow under your boot and mountains overlooking you in all their glory.

Although the temperature drops below - 30 degrees and heavy snow makes it almost impossible for people to transport freely, the locals are happy because the more it snows, the higher the chance for them to get more water when the cropping season begins

There is a reason why a Spiti trip in winters is on every travelers bucket list and it's not just because of its mesmerizing natural beauty but also because of the serenity the valley provides, the monasteries that have been there for thousands of years and of course the wonderful people who make you feel at home with their amazing hospitality.

It's no secret that the best route for Spiti valley in winter is via Shimla because the route stays open throughout the year and only closes if there is heavy snowfall. Apart from that, you get to glimpse at the beautiful valleys and meadows en-route while driving on the Hindustan-Tibet highway which is an amazing experience on its own. Not to mention that the gradual ascend towards the higher altitude through this road makes your body adapt to the conditions easily and with comfort.

This real trip to Spiti Valley starts when we reach Chitkul, the last village of India which is considered to have the cleanest air in the country. It is after spending a night in this village, will you realize how you've left the city life behind and for the rest of the days that you spend here will be spent without any unwanted noise reaching your ears. Instead, there will only be the sound of chilly winds blowing and snow crunching underfoot.

As we move more towards Kalpa, you will start getting mesmerized by the views. En-route, the town of Reckong Peo will beckon you closer with it's apple orchards and picturesque backdrop of the Great Himalayan ranges

Once we reach Kalpa, the heavenly landscape of the Kinnaur Kailash peaks, the Sutlej river flowing through the gorges and the patches of Chilgoza forests covered with snow flakes spread out evenly will make your heads turn in delight.

Kalpa is known for it's breathtaking views but it's also popular for the 3000 year old Kalpa monastery and the suicide point, named so because of the narrow roads with rugged mountain on one side and a cliff on the other side. The suicide point also serves as a vantage point for a panoramic view of the Kinnaur ranges which will be covered entirely in snow adding more charm to it's beauty. However being on such a high road with no support, it does make your heart beat ten times faster and the rush of adrenaline mixed with the soothing view is surely an experience that not many people are lucky enough to have.

The trail to our next spot has the village of Khab as the perfect halt. The village serves as the union site between the Sutlej and Spiti river and once you reach here, you won't be able to leave it behind without carrying some part of it with you in your heart.

Located amidst the trans Himalayan ranges and home to a thousand year old monastery and many Buddhist stupas that have stood the test of time gracefully is Nako. Overlooked by Reo Purgyal, this village is a perfect spot for those who are looking for some peace of mind. A visit to the serene Nako lake and a chance to visit the Nako monastery is something that you simply can't miss out on in this Spiti valley winter trip.

On our way to our next stop, we will be visiting some of the monasteries in Spiti which serves as the foundation of the decade old heritage and culture of the valley.

The Tabo Monastery situated on the bank of Spiti river is the oldest monastery, dating back to 996C.E. The wooden structures and thangka paintings that one can find inside the monastery have faded over the time but still grace the monastery with their significance. A national historic treasure, the monastery is protected by the ASI.

Originally built as a fort on the Central Tibetan pattern and overlooking the union of Spiti and Pin river, The Dhankar monastery has aspects that date back to the 12th century. After visiting Dhankar, we will be visiting Gue monastery where The legend of living God will surely catch your attention.

Locals believe that the Lama who saved the village of Gue almost 1500 years ago from a scorpion infestation and was preserved back then, still lives on till this day. A shrine dedicated to The mummy of the Lama, still in a squatting position with a rosemary in his hand is what attracts people to the Gue Monastery and is definitely a worthwhile experience.

Upon reaching Kaza, we will finally be able to immerse ourselves in the magic of the winter wonderland that is Spiti valley. There will be no sign of the barren terrains or the green canopies as everything would be covered in a sheet of ivory snow and it's only when you witness the abundance of snow everywhere, from underneath your foot to the faraway mountains you see will you finally understand, why there is no better place to see snow than Spiti valley during winters.

We will take you to all the best places in Spiti during our sightseeing tour and make sure that you take some essence of Spiti with you when you go back. Firstly, we will be visiting Kye Gompa, more commonly known as the Key Monastery which sits proudly on top of a hill at an altitude of 13,668 ft. It is not only the oldest as well as the largest monastery in Spiti valley but also serves as the training center for the Lamas. The walls of the monasteries are covered with colorful murals and paintings. There are also collections of books, murals and even images of Buddha that the monastery has safely preserved.

The highest bridge of Asia and another popular attraction of Spiti Valley is the Chicham bridge that provides a view of a deep gorge running through the steep valley under it. Another tiny hamlet and easily one of the most beautiful villages of Spiti is Komic. A tiny hamlet where life slows down, as if to take all the weight off of your shoulders.

The highest post office in the world, from where you can send letters to your loved ones is Hikkim and one of the many reasons why people visit this one spot is because of the nostalgia and old school charm attached to it.

Last but not least, we will take you to the land of fossils, Langza which perhaps wouldn't be on the hotspot of eager travelers exploring the hidden gems of Spiti if not for the tall Buddha statue that sits atop a hill, seemingly overlooking the village in order to protect it, as the locals believe.

It goes without saying that winters are the best time to visit Spiti Valley because it's only when the valley is covered in snow, do you get to witness it's magic in all its glory. The experience of a Spiti valley winter trip is unmatched which is why the best time to Spiti for a winter trip will be from the month of February to May.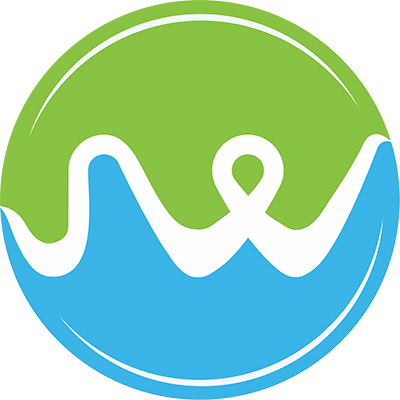 Hosted by
Just Wravel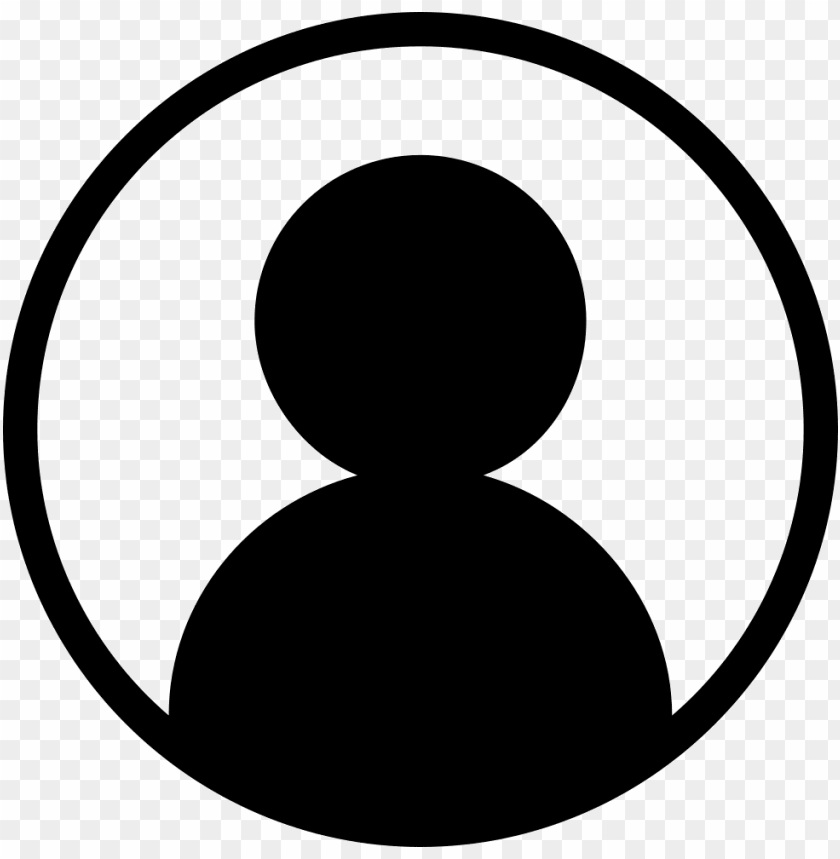 Verified Host
Logout's Trusted
Traveler's Choice
"Main akela hi chala tha janib-e-manzil magar, log judte gaye aur karwaan banta gaya." - Majrooh Sultanpuri Every brand starts off with a dream and as you walk the path of turning your vision into a reality, overcoming every hurdle and road block the journey has to offer you, you grow in irrevocable ways. Back when we first started JustWravel in 2015, we knew that no matter how high we might fly, we will never forget our roots and today, even after becoming a family of more than 25k people, our core values remain the same and we will make sure they will stay the same for years to come. The reason behind starting this venture was simple, to give people a chance to explore all the wonders this beautiful country has to offer and that meant unraveling hidden nooks and corners that are not as mainstream as other travel destinations. To make sure that passionate adventurers of our country could have a reliable platform that provided them the best traveling experience, be it fixed departure group tours, road trips to Ladakh, or the best treks in India.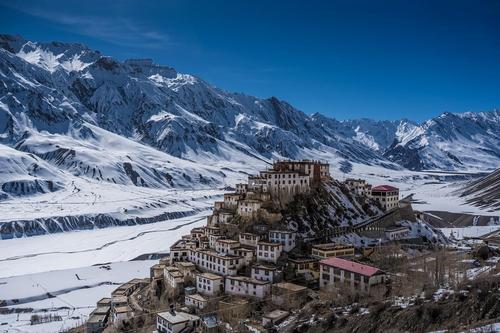 ---
---
Need Help? Directly Contact Host
Request Callback
---
Reviews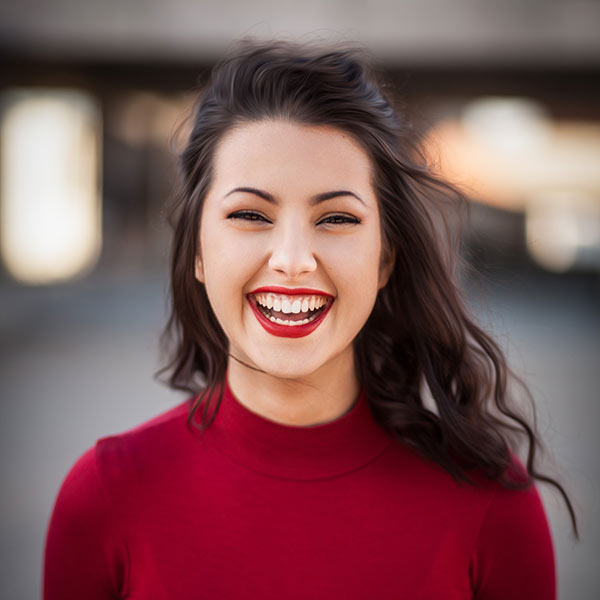 Shouri Piratla
Spiti trip has been amazing. All the accommodations and services provided by JustWravel were really great and comfortable. Will definitely pick JustWravel for my future expeditions.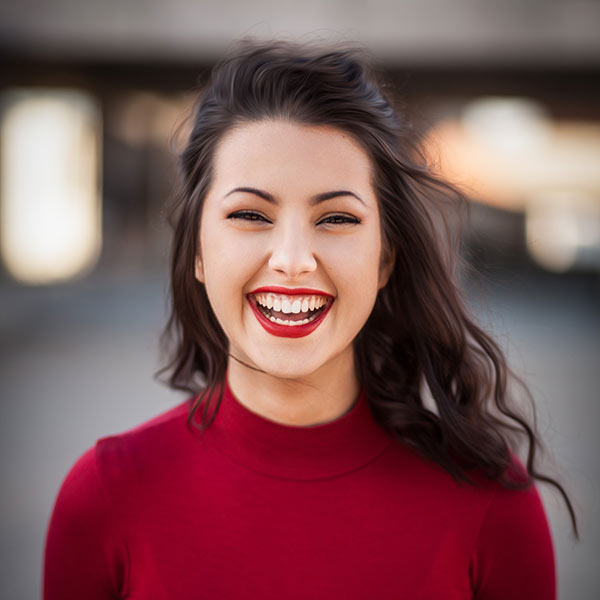 Kelay Shah
views. There will be some places that'll make you speechless and you'll want to just sit and appreciate the beauty of nature. Would definitely plan next trips with Piyush and justwravel! :D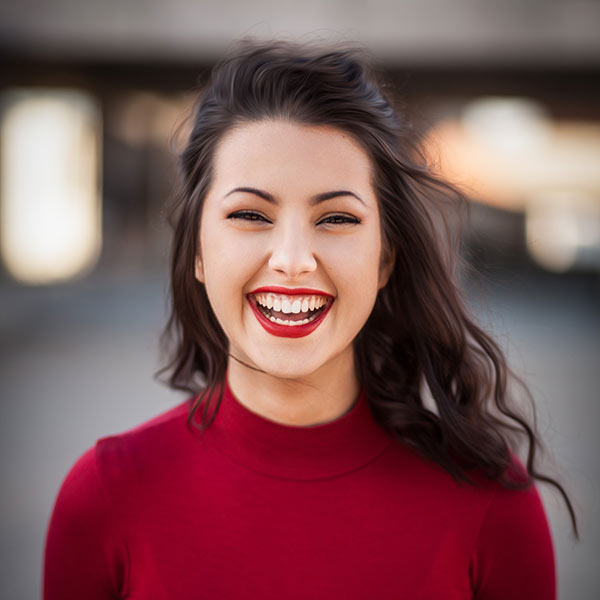 Brijesh Daiya
Great Experience! We took Justwravel's road trip package to Spiti Valley. The package is well organized covering main sightseeings and places to visit. All the accommodations and travel arrangements were comfy and included most of the promised amenities. Special thanks to Piyush Rawat, our coordinator, he managed and acted his best in all the situations. His jolliness added more fun to the trip. Although many destinations were covered in a short period of time, the trip was relaxing. Thanks for such memorable moments of our lives.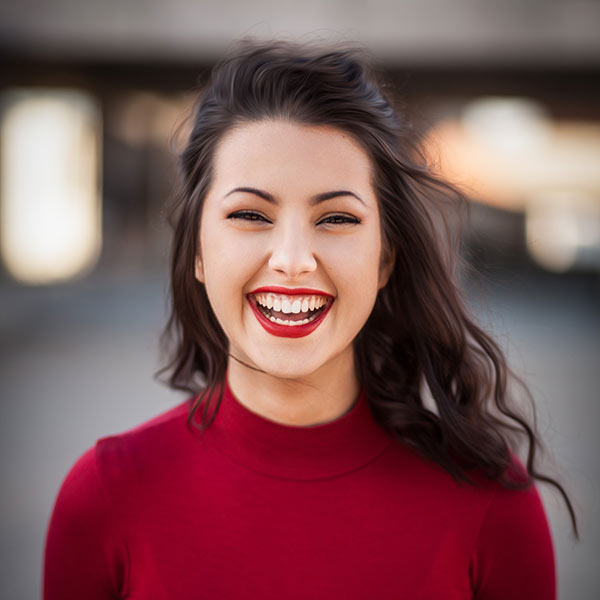 Pratik Chheda
Spiti valley was a life time experience. Justwravel had been a good choice for the trip. It had managed professionally with minor ups and downs. Most of the places were covered. The hotels and homestays had good hygienic facilities and conditions. Overall it was a good experience!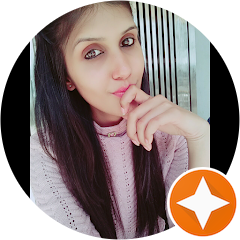 Priya Chopra
It was my first solo trip with Justwravel and I couldn't Have asked for anything more. They gave me everything beyond expectations. The food, the people, the travel everything was superb. Once I came back I felt like I left my home and family there. Looking forward to more exciting trips with them :)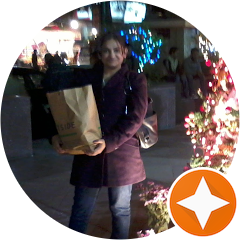 Shubhra Bharadwaj
I had the pleasure of visiting spiti this time with justwravel accompanied by Mr.Nishant Bhardwaj from the company .It was a nearly organised,well crafted trip where even small things were taken good care of.They add a personal loving touch in addition to the services they provide.I would recommend this to everyone ,whether going on a solo trip like me or going with friends / family .
---
Inclusions
Transportation in Tempo Traveller from Shimla to Shimla.
Bus tickets from Delhi to Shimla and return.
Accommodations on sharing basis as per itinerary.
Meal Plan: MAP (Breakfast + Dinner, Starting from Day 02 Dinner till Day 08 Breakfast)
Trip Lead will be present at all times during the tour.
Mechanical Support
All permits Required
First Aid Kits
Oxygen Cylinders
Infrared Thermometer
Oximeter
Exclusions
Early check-in at the hotel.
Any additional expenses such of personal nature.
Additional accommodation/food costs incurred due to any delay in travel.
Any lunch and other meals not mentioned in Package Inclusions.
Any Airfare / Rail fare other than what is mentioned in "Inclusions" or any type of transportation.
Parking and monument entry fees during sightseeing.
Additional Costs due to Flight Cancellations, Landslides, Roadblocks, and other natural calamities.
Any other services not specified above in inclusions.
THINGS TO CARRY
Rucksack (60 Liters+)
Daypack
Backpack Rain Cover
Suncap
Woolen Cap
UV Protected Sunglasses
Inner Thermals (2 pairs)
Comfortable Pants (Prefer Cargo/Trek Pants )
Fleece Jacket
Warm Jacket
Down Jacket /Main Jacket
Raincoat/Poncho
Gloves
Socks (2 Woolen/2 Cotton)
Undergarments
Slippers
Sturdy Comfortable Shoes
Towels
First Aid Kit
Personal Medication
Torch
Water Bottle
Power Bank
Mobile Charger/Travel Charger
Hand Sanitizer
Toiletries
Cold Cream
Lip Guard
Deodorant
Sunscreen Lotion (SPF 40+)
Documents – ID (Driver's License, AADHAR Card, Voter ID:: Passport and Visa copy for Foreign Nationals)
---
---
Policy and Terms
No cancellations will be taken over phone calls or WhatsApp messages. Please reply to the email of the payment receipt that you have received at the time of booking regarding the cancellation.
Free Cancellation up to 60 days before the departure date (Booking amount is non-refundable)
If you're canceling the trip and opting for a refund within 59 days to 45 days of the Departure Date then only 10% of the total trip cost (calculated after subtracting the booking amount) along with the booking amount (non-refundable) will be charged as a cancellation fee and remaining sum would be refunded.
If you're canceling the trip and opting for a refund within 44 Days to 30 Days of the Departure Date then only 25% of the total trip cost (calculated after subtracting the booking amount) along with the booking amount (non-refundable) will be charged as a cancellation fee and remaining sum would be refunded.
If you're canceling the trip and opting for a refund within 29 Days to 15 Days of the Departure Date then only 50% of the total trip cost (calculated after subtracting the booking amount) along with the booking amount (non-refundable) will be charged as a cancellation fee and remaining sum would be refunded.
If you're canceling the trip and opting for a refund within15 Days to 8 Days of the Departure Date then only 75% of the total trip cost (calculated after subtracting the booking amount) along with the booking amount (non-refundable) will be charged as a cancellation fee and remaining sum would be refunded.
If you're canceling the trip and opting for a refund within 7 Days from the Departure Date then 100% of the total trip cost (calculated after subtracting the booking amount) along with the booking amount (non-refundable) will be charged as a cancellation fee and remaining sum would be refunded.
You are not eligible for a refund if you fail to show up on the day of departure under the given timeline that has been provided to you beforehand.
There would be no refund provided in case some problems occur due to government orders, harsh weather conditions, protests, landslides, or any other unforeseen circumstances. On the occasion of any such happenings, we have a backup plan ready most of the time and we'll be moving onto that. There are times when we would have to cancel some activities mentioned in the itinerary but it's only due to the reason that we would be bound by a circumstance that is not in our control.
If a trek is called off at the last moment due to a natural calamity/unforeseen circumstances (like rain, snowfall, earthquake, landslides, strike, bandh, etc.) then the participants would be provided with a travel voucher for the same amount that can be used within 365 days of the issuance date for any package worth the same amount.
If a trek/trip has to be aborted midway due to a natural calamity/unforeseen circumstances (like rain, snowfall, earthquake, landslides, strike, bandh, etc.). In that case, no refund would be provided.
JustWravel will not bear any extra expense due to any natural calamity/unforeseen circumstances (like rain, snowfall, earthquake, landslides, strike, bandh, etc.).
Cancellations policy differs for popular destinations and also during peak season, kindly confirm with your operator once
Frequest Questions
Q. What Will Be the Group Size for This Spiti Valley Tour?
We prefer a smaller group size consisting of only 15-18 participants. The reason being that smaller batches are better in terms of collaborative group experience and trip coordination as well. You're more likely to gel up with everybody in a short group as compared to a group that has more participants in number.
Q. Who All Will Be Accompanying The Group During The Spiti Valley Tour?
We have fully qualified and functionally trained Trip Leads, Assistant Trip Lead, Driver accompanying the group during all our journeys. Apart from that, Local Guides and Porters (personal expanse) will also be tagged in if required on a trip/trek.
Q. Being The Only Girl In The Group, Will The Journey Be Safe For Me As Well?
Yes! You should board with us on the departure date without any hesitation being the solo girl traveling alone. The reason is that we will make sure to take care of your experience during the whole journey. Additionally, all our trip leads are trained to deal with a number of situations and they'll be there for you during the trip.
Q. What Necessary Items Should I Pack For The Spiti Valley Tour?
Once your booking is confirmed, an email confirmation will be delivered to you which will include all the necessary information including booking details, trip details, and a brief packing list.
Q. What Type of Ground Transportation Will Be Used on the Trip?
We will make sure that you're comfortable during the whole journey and that is why we hire the best in class vehicle according to the terrain and need. Some of the on-ground vehicles that you might travel in will be Tempo Traveller or taxis such as Innova, Bolero, Tata Sumo, e.t.c.
Q. Do I Need to Buy Trekking Shoes for the Spiti Valley Tour?
Since we do not have any trekking to do while on the journey, you might not need trekking shoes specifically. But still, a good pair of shoes that have proper soles and are equally comfortable is recommended.
You might need a good pair of shoes when traveling to Dhankar Lake and Chandratal lake. A Quechua or forclaz shoes available at Decathlon will also do.
Q. What Are the Washroom/Toilet Facilities on the Spiti Tour?
We will be staying in Hotels, Camp and Homestays-we have constructed washrooms with proper running water and sanitation facilities.
Q. What Will Be the Type of Accommodation?
It depends on the tour. On the Spiti tour, we are staying in Hotels, Camp and Homestays.
Q. How Many Travelers Will Be Staying in One Room?
We offer both Double sharing and Triple Sharing rooms. Depending on the package you book, you will be provided with the accommodation accordingly.
Q. How Can I Book a Trip With You?
After selecting the trip, you can book by clicking on the book now button or you can contact us and we will guide you through the booking process.
Q. What Type of Food Is Served During the Trip?
We provide nutritious, hygienic, and healthy food during the trip. But in case, you have some preferred food type such as Jain Foods, Only Vegetarian or any other type then we can make arrangements beforehand. But make sure to inform the same to your handler at the time of booking.
Q. How to Get Safe Drinking Water on the Trip?
Himalayan water is considered the purest water and safe to drink. But for safety purposes, we sometimes boil the water and then use it for drinking and cooking.
In case you find any clean water on the trek, make sure to fill your bottles with the same. Do not try out water that is stable, always go for running water.
Q. Can We Change the Itinerary?
Yes, you can give suggestions. We will look into that and if we find it feasible then we will apply it as well.
Q. Can You Customize the Trip According to My Preferences?
Yes, we can customize any trip as per your preferences. Once you show interest in the same, a dedicated handler from JustWravel will be assigned to you for the same.
Q. Do You Prefer I Should Bring Some Medicines With Me?
Yes, it is advisable that you carry your own medication on the Spiti trip. Although, for common symptoms and even more, we have first aid boxes and all our trip leads have basic knowledge about basic paramedics practices.
Q. Diamox Is Advisable or Not?
Well, it totally depends on person to person. Usually, there are no side effects of Diamox but if you are having any prior medical conditions then it is better to consult your doctor for the same.
Our itinerary is designed in a way that we take sufficient time to get acclimatized. In case if you are having problems on the trip then please consult with your trip leader about your condition as soon as possible.
Q. What Will We Do if It Rains?
If it starts raining slowly while trekking then we will continue our trek as per the plan. Your poncho will keep you dry. In case if it is raining heavily then we will try to find any shelter and wait for the rain to stop or slow. If it rains at the campsite then there would not be any problem because all our living tents, kitchen tents, and toilet tents are waterproof. You will stay dry inside.
Q. Can I Take My Child Along on This Trip? What Is the Age Limit?
It depends on the difficulty level of the trek/trip. The minimum age for eligibility is 14 years.
More From Just Wravel
From [[price.price | number:0]]/ per person
From [[event.price | number:0]]/ per person
Free
[[ batch.startdate|date]] [[batch.soldout ? ' (Soldout)':'']]