Aurangabad Trip
History and Culture
What's This About?
Aurangabad a small city in Maharashtra has been attracting travellers since centuries because of its rich history and culture. Soul of the city is its past glory and charms, heritage and traditions.

May it be Ajanta caves depicting Buddhism in carvings or Ellora which depicted religious harmony in its carefully crafted hinduism, Buddhist and jain excavations every art form has a story to tell.

Travellers to Aurangabad will find history dating back to the 2nd century BCE, when the Satavahana rulers established their capital in Pratishtanapura, today known as Paithan.

It was around this time that the viharas (monasteries) were carved out of caves in what is now Ajanta, and the stunning cave paintings were made, to be lost and rediscovered in the early 19th century. The carvings in the Ellora caves track the changing fortunes of three major religions Buddhism, Hinduism and Jainism between the 5th and the 10th century CE.

Aurangabad has a long association with the concept of heritage. It has seen several dynasties and experienced the power of rulers of different religions, cultures and communities, each of which has left its mark on the city. The golden period of city was when the last Mughal emperor, Aurangzeb, made the city his capital from 1653 to 1707. With the emperor's death came the city's rapid decline, but the brief period of glory saw the building of some fascinating monuments, including Bibi ka Maqbara, a Taj Mahal replica, and these continue to attract travellers from all over the world till date.
Aurangabad, Maharashtra, India
---
What's Included?
- A/C Bus for your entire tour
- Accommodation in Non A/C rooms in a Resort
- Bf, Lunch and Dinner
- Bonfire, music and activities for 1N
- Entry charges
- Local guide
What's Excluded?
- Personal expenditure of any kind
- Any meals not mentioned above
Day 1
Arrive at Aurangabad | Ellora caves, Dhaulatabad Fort, Grishneshwar temple
5:00 am: Pick up from Aurangabad railway station. Transfort to our resort in Aurangabad
6:00 am: Reach the resort. Allot rooms. Freshen up
8:00 am: Breakfast
9:00 am: Visit Ellora Caves
2:00 pm: Lunch
3:00 pm: Visit the Grishneshwar Temple
4:00 pm: Visit Dhaulatabad Fort. Enjoy sunset from the fort.
7:00 pm: Head back to the resort.
8:00 pm: Dinner
9:00 pm: Time to sleep

ELLORA CAVES
Ellora Caves throw light on the tolerance of the people of ancient India who were ready to accommodate other beliefs and faiths. Ellora Caves are spaced over 2 kilometers and there are 34 caves representing three religions namely Buddhism, Hinduism and Jainism. The monuments date between 600 A.D. and 1000 A.D. All the 34 temples and monasteries were dug adjacent to each other in the walls of a cliff. The first 12 caves are Buddhist Caves and they are the oldest. The next 17 caves are the Hindu Caves. The last 5 caves are Jain Caves. The architectural expertise and the efforts taken by the artisans in constructing buildings out of rocks have no words to admire enough.

GHRISHNESHWAR TEMPLE
Ghrishneshwar Temple belongs to 18th century. It is just half a kilometer from Ellora Caves. The marvelous architecture is awe-inspiring though you cannot hope to see the complete ancient architecture here owing to the damage caused by Aurangazeb. A peaceful place and it is frequented by tourists, as it is one of the twelve Siva temples.

DEVGIRI FORT
Devgiri Fort is situated in the village of Daulat. The massive fort immediately attracts you and has you spellbound the moment you set your eyes on it. The fort was considered to be constructed by Billamraja who ruled Daulatabad during 1187 A.D. The most interesting fact about the fort is that it remained unconquerable throughout. The architectural wonder was built to provide the best defense to the rulers and it was very well achieved, as the fort was never won.
---
Day 2
Day trip to Ajanta
07:00 am: Wake up call. Freshen up
08:00 am: Breakfast
09:00 am: Drive to Ajanta caves | 100 kms appx | 3 hrs
12:00 pm: Reach Ajanta. Have lunch.
1:30 pm: Visit & Explore Ajanta caves
5:00 pm: Start towards resort
8:30 pm: Reach resort. Have dinner
9:30 pm: Time to sleep

AJANTA CAVES
Ajanta Caves top the list of favorites when one visits Aurangabad. Declared as World Heritage Site by UNESCO, Ajanta Caves have been visited by tourists from all parts of the world. The mural paintings in Ajanta Caves display unique style that cannot be seen in any part of the world. The paintings depict the events on the life of Buddha and there are illustrations on Buddhist deities. The stunning paintings reveal the skills and artistry of the artists and they effectively narrate the events without the need for words. A lot of researches were undertaken to learn about the mystery behind the life of paintings. The paintings have withstood the test of time and the colors are fresh and glowing.
---
Day 3
Discover Aurangabad | Depart
7:00 am: Wake up call
8:00 am: Breakfast
9:00 am: Aurangabad sightseeing tour.
Bibi ka Maqbara, Panchakki, Pitalkhora Caves, Tomb of Aurangzeb
2:00 pm: Lunch
4:00 pm: Head back to our resort.
5:00 pm: Camp activities & some fun time
- Bonfire
- Games
- Stories
8:00 pm: Dinner followed by star gazing
10:00pm: Time to sleep

BIBI KA MAQBARA
Known as the "Mini Taj," but a charming architectural gem in its own right, this tomb was built by Aurangzeb's son Azam Shah in memory of his mother, Rabia aud Daurani or Dilras Banu Begum, in 1678. The mausoleum was designed and erected by Ata-ullah, architect, and Hanspat Rai, engineer. Ata-ullah was the son of Ustad Ahmad Lahauri, the principal designer of the Taj Mahal. 30 km away, allow up to one hour travel time. Open from 8 to 8 daily.

KHULTABAD
The place is a holy shrine for Muslims. It is a wonderful place surrounded by mountains and it offers scenic view. The city walls constructed by Aurangazeb were ruined and you could see ruins of ancient buildings. The Tombs of Aurangazeb, Khan Jahan's Lal Bagh and various other Tombs are found here.

PITALKHORA CAVES
You will love the location of Pitalkhora Caves. They are located in the most picturesque setting under the valley. It consists of 14 Buddhist Caves. They are grouped into two sets with the first group consisting of 10 caves and the second group consisting of 4 caves. You can find traces of excellent paintings here. The architecture and sculpture are beyond words.

PANCHAKKI
Panchakki is known as the water mill. This monument is located in Aurangabad, Maharashtra, displays the scientific thought process put in medieval Indian architecture. It was designed to generate energy via water brought down from a spring on a mountain. The building, attached to the dargah of Baba Shah Musafir a Sufi saint is located in a garden near the Mahmud Darvaza and consist of a mosque, a madrassa, a kacheri, a minister's house, a sarai and houses for zananas.
---
About Your Hosts
The Great Escape
TGE Travels is an experiential travel company established in the year 2018 founded by expert mountaineers and travellers. We believe traveling is all about experiencing a place that you go to. It is about interacting with the locals, trying out local cuisines, celebrating local festivals and exploring the off beat locations. We are here to help our travelers do just that. From staying at authentic homestays to discovering the hidden gems of each location, we help our travelers connect with the place like never before.
"Jammy" as we fondly call her has been trekking and backpacking all over India and neighboring countries for more than 10 years. Her favorite drink is tea, her most comfortable bed is under the stars and the mountains are her second home. Working earlier as an Interior designer, Jammy found her calling in the mountains and now she has been successfully leading and guiding teams on treks and expeditions for 8 years . If you are up for some tuneless karaoke and lots of singing, reach out to her
Try to catch up to her pace on an uphill climb, I dare you, I double dare you. An accomplished mountaineer, Reetu's love for trekking and travelling started 8 years ago. From then onwards, she left her lucrative career as an electronic engineer and pursued her dream of travelling around the world. A good book, a campsite by the river and lots of dogs and puppies is what keeps her going. Don't forget to ask her to make a cup of masala chai and Maggi for you, it's delicious. 😃
Book Now
Book an upcoming batch
---
[[selectedBatch.startdate|date]] to [[selectedBatch.enddate|date]]
[[selectedBatch.starttime|date:'shortTime']]
to [[selectedBatch.endtime|date:'shortTime']]
[[selectedBatch.comment]]
[[price.attribute]] : [[price.price | number:0]] /- per person
[[price.attribute]] : [[price.price | number:0]] /- per person
[[selectedBatch.price | number:0]]/- per person
[[instance.price | number:0]]/- per person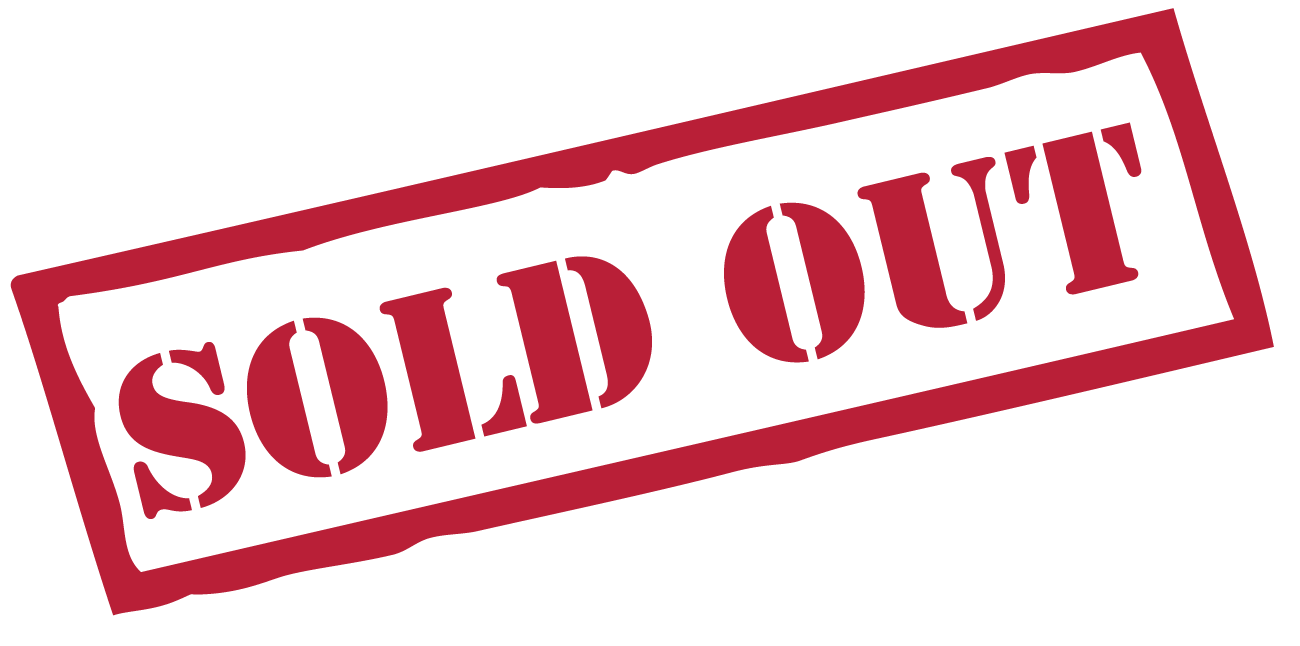 ---
Been Here, Post A Review:
---
More From The Great Escape
---
[[ event.name ]] (Soldout)
[[price.price | number:0]]/- [[event.duration ? " | "+event.duration:""]]
[[event.price | number:0]]/- [[event.price_striked]][[event.duration ? " | "+event.duration:""]]
Free [[event.duration ? " | "+event.duration:""]]
[[ batch.startdate|date]] [[batch.soldout ? ' (Soldout)':'']] , Available Seats: [[ batch.batch_size-batch.numberofbookings-batch.numberofbookings_from_host ]] No Upcoming Batches Show All