Dream of a Summit. Dream Stok Kangri (6153 m)
Himalayan Treks
What's This About?
A popular and a non technical summit, Stok Kangri is a dream summit of many. At a height of 6120 m, Stok Kangri, in Ladakh, is the highest trekkable summit of the Stok ranges. Easily accessible from Leh, the Stok Kangri peak can be attempted by those who want a taste of high altitude trekking. Trekking through the barren lands of Ladakh till the base camp and the final summit push of 1200 m through glaciers and steep slopes imposes a challenge to even the skilled trekkers. A summit attempt to Stok should not be taken lightly and one has to acclimatize really well before heading off for the final climb.
Leh, Himachal Pradesh, India
---
Recommended For
The Great Escape is taking a group of 10 trekkers for an attempt to summit Stok Kangri. Though Stok Kangri is non- technical, the difficulty of the summit should not be underestimated. Hence, the final team shall be selected by us depending on: a) prior experience in high altitude trekking b) fitness level
What's Included?
- 2 nights accommodation in Leh on sharing basis.
- Transportation from Leh to Stok Village and back
- Vegetarian meals during the trek.
- Sleeping bags and mats
- Accommodation in tents on sharing basis during the trek
- Service of an experienced trek leader and an expedition guide
- Equipment for the summit if needed and required (crampons and ice axe)
What's Excluded?
-To and fro flights
- Food/Meals in Leh
- Sightseeing in Leh
- Personal expenses and tips
- Individual mule + Porter charges.
- Snow boots
Day 1
Reach Leh (11400ft)
Our journey to Stok begins the moment we reach Leh. Leh is easily accessible in the month of July. We can choose to fly down to Leh directly from Delhi or take the picturesque and challenging Manali - Leh Highway to reach Leh. Though flying down to Leh is an easier option and saves a lot of time, reaching Leh by road gives our body ample time and opportunity to acclimatize. The Great Escape team would advice the participants to reach Leh by road. As we pass 3 high altitude passes and stay overnight at Keylong, our body gets used to the high altitude and makes the acclimatization process for the Stok Kangri summit easier.
The Route:
Manali – Rohtang (13051ft) – Gramphu – Kokhsar – Keylong – Jispa – Darcha – Zingzingbar – Baralacha La (16043ft) – Bharatpur – Sarchu – Gata Loops – Nakee La – Lachulung La – Pang – Tanglang La (17582ft) – Gya – Upshi – Karu – Leh
IF YOU PLAN TO COME TO LEH BY ROAD, START FROM MANALI ON THE 9th OF JULY. Reach out to us for further details
---
Day 2
Acclimatization in Leh (11400 ft)
Spend this day exploring the vibrant capital of Ladakh, Leh. Leh is a powehouse of beauty and culture. The market and the streets hustle and bustle with both tourists and locals alike. The local cuisine is lip smacking and there are dozens of monasteries and ancient temples that can be visited. Take the day slow, especially if you have arrived to Leh by flight. Breathe in the fresh air and let your body get used to the altitude, for an experience that will change your life forever will begin tomorrow
---
Day 3
Leh (11400) to Stok Village (11800ft) to Changma (13087ft) to Manokarma (14200 ft)
Our journey begins.
Take the scenic road to Stok Village. The drive is an adventurous one and is full of natural beauty. The Stok village lies immediately to the south of Leh and it is well known for a royal palace. The recently crowned king of Ladakh lives here. There is also a small museum inside the palace which has beautiful and religious artifacts.

It takes 3 hours to reach Chang Ma, our midway point of our Day 1 trek. The trail passing through the barren lands of Ladakh looks magical and divine. Trek along the beautiful Stok River towards Chang Ma where we halt for a much needed break and lunch. At 13000 ft, we will start noticing the effects of the altitude. It's another 3 hours treks through rock strewn path to our campsite Manokarma. Manokarma camp, at a height of 14,200 feet, is similar to Chang Ma, poised in a valley, but wider. Stok river flows close to our tents and dominates all the other nature sounds. Spend the evening at the campsite, relaxing and getting used to the high altitude.
---
Day 4
Manokarma (14200ft) to Base Camp (16300ft)
A few hours trek takes you back to the base camp. This day will show us the real beauty of ladhak and gives us the answer why ladhak is known as cold desert. Though the trek is relatively easy, the altitude and even slightly steep slopes will leave us gasping for air.
At a height of 16,300 feet, it is important to acclimatize well. Walking around leisurely with ears open would help a great deal in acclimatization. We will plan an acclimatization walk for the team. " Walk high, sleep low" From the base camp we can even view some beautiful peaks like like Gulap Kangri and Parcha Kangri.
---
Day 5
Acclimatization Day
Wake up early morning. After breakfast, the team would head off for a planned acclimatization walk. An appx altitude gain of 500 m will be attempted. Come back to the campsite during lunch time.
Post lunch, spend the evening resting. Our Summit attempt to Stok Kangri may start anytime between 10:00 pm - 1:00 am depending on the snow and weather conditions. Ensure your body is well rested for it will be a push to the summit.
---
Day 6
Base Camp (16200 ft) to Summit (20100ft) to Base Camp (16200ft)
The day has finally arrived. We will wake you up early in the morning to start the climb. Gear up well. Right attire is extremely important for a successful summit
From the base camp climb up to the pass. From there cross the glacier. We may come across crevasses. Once we cross the glacier, the challenge begings. What stands in front of is is the steep slope leading to the summit ridge. Climbing up a 60 degree inclination at 18000 ft is a no easy task. But do not stop, for a reward is waiting for us. We push ourselves up the steep slope to the summit ridge. The ridge is a tricky part. We may be roped up for safety reasons. The summit is clearly visible from the ridge and at a reachable distance. Traverse across the ridge to the final climb of the summit. Push through the last few meters to reach the top. YOU HAVE MADE IT:)
The view from the top is breath taking.There are no words to describe the feeling of pure joy that you feel when you stand on the top. Feel proud for you have pushed yourself against all odds to reach the top of the highest trekkable peak in Leh. The summit offers you great views of the area. The wide and open surroundings give you a royal feeling. Towards the north, you would get a view of the Karakoram range. The Saser Kangri dominates the sky in the north along with the Karakoram, and the Zansker ranges in the south. Take some moment on the top and then head back to the base camp.
---
Day 7
Base Camp (16200 ft) to Stok Village (11800ft)
It is time to head back. This is the final day of our trek and after the summit it might feel tiring. Retrace your step back all the way to Stok village and drive back to Leh from there.
---
Day 8
Buffer Day
A spare day to make a second attempt to the summit if required. Else this day can be spend sight seeing around Leh
---
Day 9
Depart from Leh
Here you can choose to fly out of Leh as well. Leave Leh with some fond memories and of course a new achievement in your bag
---
About Your Hosts
The Great Escape
TGE Travels is an experiential travel company established in the year 2018 founded by expert mountaineers and travellers. We believe traveling is all about experiencing a place that you go to. It is about interacting with the locals, trying out local cuisines, celebrating local festivals and exploring the off beat locations. We are here to help our travelers do just that. From staying at authentic homestays to discovering the hidden gems of each location, we help our travelers connect with the place like never before.
"Jammy" as we fondly call her has been trekking and backpacking all over India and neighboring countries for more than 10 years. Her favorite drink is tea, her most comfortable bed is under the stars and the mountains are her second home. Working earlier as an Interior designer, Jammy found her calling in the mountains and now she has been successfully leading and guiding teams on treks and expeditions for 8 years . If you are up for some tuneless karaoke and lots of singing, reach out to her
Try to catch up to her pace on an uphill climb, I dare you, I double dare you. An accomplished mountaineer, Reetu's love for trekking and travelling started 8 years ago. From then onwards, she left her lucrative career as an electronic engineer and pursued her dream of travelling around the world. A good book, a campsite by the river and lots of dogs and puppies is what keeps her going. Don't forget to ask her to make a cup of masala chai and Maggi for you, it's delicious. 😃
Book Now
Book an upcoming batch
---
[[selectedBatch.startdate|date]] to [[selectedBatch.enddate|date]]
[[selectedBatch.starttime|date:'shortTime']]
to [[selectedBatch.endtime|date:'shortTime']]
[[selectedBatch.comment]]
[[price.attribute]] : [[price.price | number:0]] /- per person
[[price.attribute]] : [[price.price | number:0]] /- per person
[[selectedBatch.price | number:0]]/- per person
[[instance.price | number:0]]/- per person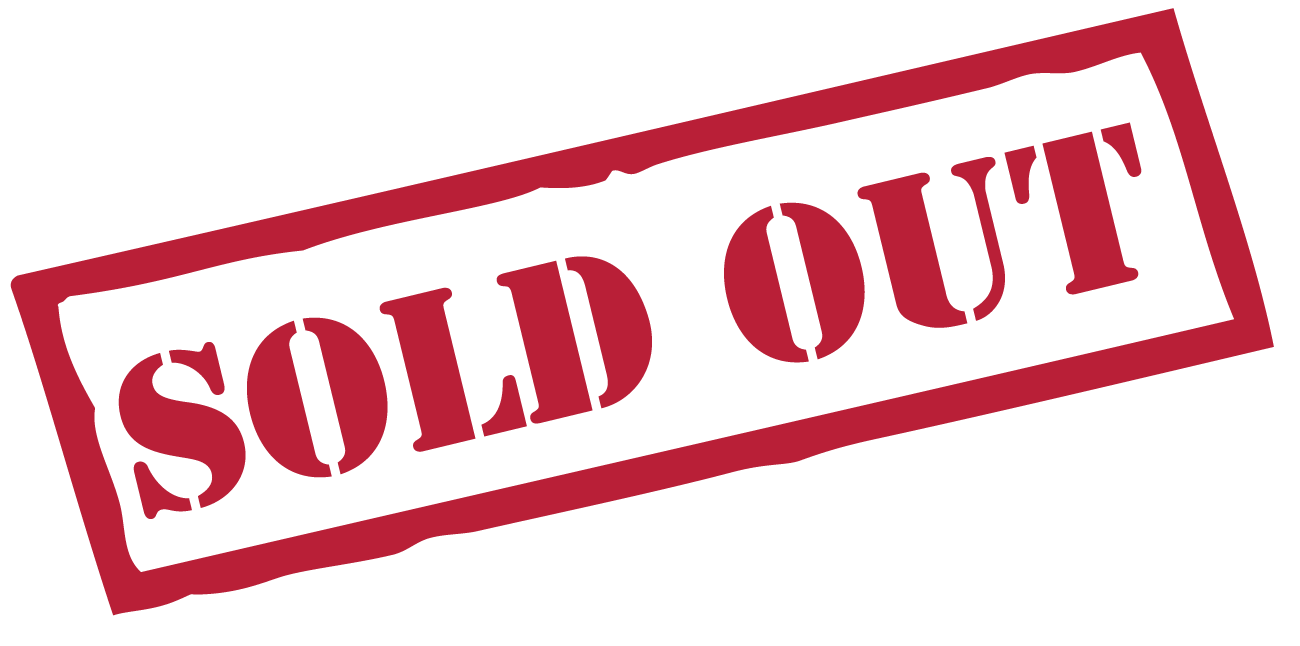 ---
Got Questions ?
Been Here, Post A Review:
---
More From The Great Escape
---
[[ event.name ]] (Soldout)
[[price.price | number:0]]/- [[event.duration ? " | "+event.duration:""]]
[[event.price | number:0]]/- [[event.price_striked]][[event.duration ? " | "+event.duration:""]]
Free [[event.duration ? " | "+event.duration:""]]
[[ batch.startdate|date]] [[batch.soldout ? ' (Soldout)':'']] , Available Seats: [[ batch.batch_size-batch.numberofbookings-batch.numberofbookings_from_host ]] No Upcoming Batches Show All