Leh - Leh Bike Trip (8N/9D)
Leisure And Travel
What's This About?
Set amidst the epic Himalayas at an altitude of 11400ft , Ladakh is a rustic and heavenly beautiful travel destination. Also known as 'Land of High Passes' it is enclosed with hash brown mountains, snow-clad high peaks, cold deserts, and massive glaciers that will surely make you awe-struck. During our journey of 9 Days in Leh we will be witnessing the iconic Magnetic Hill, the turquoise coloured Pangong Lake, the confluence of two mystical rivers, ancient and awe inspiring monasteries , the highest passes and few beautiful villages.
So, pack your backpacks to explore one of the most enthralling destination of India and bring back home some beautiful souvenirs of endless memories .
---
What's Included?
• Accommodation at all locations on Double sharing basis
• Breakfast in Leh
• Meal Plan on MAP basis at all other locations (Breakfast and Dinner)
• Transfers to/from the Leh Airport
• Himalayan 500 cc bike/ Bullet 500 cc bike on solo rider
• Helmet & Reflector Jackets
• Road Captain & a Qualified Mechanic accompanying for the tour
• Accompanying support vehicle to carry luggage
• All Inner Line Permits for Pangong, Nubra and Tso Moriri
• Bonfire whenever possible
• Oxygen Cylinder and First Aid Kit
What's Excluded?
• Airfare or transportation to Leh
• Personal Beverages of any kind.
• All meals not mentioned in inclusion section.
• Personal Expenses of any kind.
• Monuments Entrance fees during sightseeing.
Day 1
Fly To Leh (11400 ft)
Leh town
aerial view of leh from flight.
The flight to Ladakh is absolutely scenic. Arrive at Leh by 10am. You get a birds-eye view of the entire city and the layers of snow-clad mountains . You will feel a drop in the temperature the minute you land at the Leh airport, which is also one of the highest airports in the world. Collect your bags and check in to your hotels.
Today's day is extremely important for acclimatisation, so try to stay indoors as much as possible and try not to exert yourself. Take a stroll through the colorful Leh market during the day, and if possible, try to walk till Leh Palace and Namgyal Monastery. The colorful flags fluttering in the air and the view of the entire city from Namgyal Monastery is not to be missed. Drink plenty of fluids during the day to help you with acclimatization and prepare yourself for upcoming adventure.
---
Day 2
Leh Sightseeing
Hall of fame
Magnetic Hill
Pathar Sahib
Sangam
Spituk
Alchi
Likir
Today we spend the day exploring the vibrant capital of Ladakh, Leh. Leh is a powerhouse of beauty and culture. The market and the streets hustle and bustle with both tourists and locals alike. The local cuisine is lip smacking and there are dozens of monasteries and ancient temples that can be explored.
Roaming around the city and nearby will help you get acclimatize with the weather and high altitude. We will take you for a drive on Srinagar-Leh highway where you can seek blessing of Guru Nanak Dev at Gurudwara Pathar Sahib , find the illusion of magnetic hill for yourself and witness the confluence of Indus and Zanskar. We will also be visiting Hall of Fame , a museum constructed by the Indian Army in memory of the brave Indian soldiers who laid down their lives defending the motherland in the Indo-Pak wars. The Hall of Fame museum is located on the Leh-Kargil Road, about 4km from the city of Leh.
---
Day 3
Leh to Hunder (125km , 6 hrs)
Khardung La
Nubra
Double Humped Camel
Hunder Gompa
Today post breakfast, we check out of the hotel & we start our journey to Nubra Valley through Khardungla, which is amongst world's highest motor able roads at 18,832 feet above sea level (highest pass is Umling La, passing through Umlingla Top in Ladakh region at a height of over 19,300 feet) . At Khardungla pass the snow capped peaks and the mountain views are amazing. Gateway to the remote Nubra and Shyok valleys, the mountain pass holds a strategic significance as it enables supplies to the Siachen Glacier. Khardung La offers astonishing views .
Arrive at Hunder by Afternoon. Later we explore the Diskit Monastery; which was founded in the 14th Century, and is one of the largest of the Buddhist Monasteries.
The village of Hunder is situated like an oasis amidst the cold desert of the Nubra Valley . The gorgeous silver sand dunes are located at an altitude of 4000m and are bounded by snow-capped mountains. It is home to Bactrian Camels. Hunder lies on the ancient silk route, once an important international trade route. Today it is one of the most strategic points located close as it is to the Siachen Glacier, the world highest battle ground between India and Pakistan.
---
Day 4
Hunder to Turtuk and back to Hunder
Turtuk
Turtuk is located approx 80km from Hunder and takes about 3 hrs. We start our day trip to Turtuk after early breakfast today.
Turtuk is the last village to which travel permits are issued for tourists in Nubra valley. Located at an altitude of 9846 ft , it is inhabited by the Balti people of Tibetian Decent. The Beautiful village of Turtuk is located at the edge of Shayok valley which is part of Nubra valley. Untill 1971 Turtuk was part of Baltistan which was under control of Pakistan. The interesting story that goes around Turtuk by elders is about how one day when they went to bed in night they were in Pakistan and when they woke up they were part of India. To enter Turtuk you have to cross a wooden bridge on top of a river , surrounded with apricot trees, this village is certainly one of most beautiful and colorful villages in our route.
We plan to return back to our homestay in Hunder by evening.
---
Day 5
Hunder to Panamik to Hunder
Panamik
Located at around 65km from Hunder, Panamik is renowned for its curative hot springs, it is situated close to Siachen glacier, the highest battlefield in the world. Surrounded by snowcapped mountains, the green valley of Panamik is a sight to behold. The village stands on the banks of Nubra River. The scenic beauty, sulphur springs and the proximity to Siachen glacier make it a must visit destination.
Panamik is also famous for its Bactrian camels and Pashmina goats. Native to the steppes of central Asia, the Bactrian camel has two humps, in contrast to the single-humped camels found in Rajasthan and other parts of India. The Bactrian camels were the main mode of transport when Ladakh was an important stopover on the ancient trade routes with Central Asia. Wool from the Pashmina goats are used to weave the famous Pashmina Shawl.
After our day trip to explore Panamik, we reach back to our stay at Hunder by evening.
---
Day 6
Hunder to Pangong Tso
Khalsar
Agham
Shyok Village
Pangong Tso
Today we start early for the most awaited part of the trip, the beautiful Pangong lake. The road from Hunder to Pangong Tso (Tso means Lake in Tibetan) takes about 5 hours and goes alongside the River Shyok till Shyok village. Pangong Lake is situated at a height of 14,270 ft above sea level and is said to be one of the highest saline water lake in the world. Lying almost on the Indo-Chinese border, a part of it falls in India, while the other is in China. The beauty of the lake is such that it has been a cinematic backdrop for the popular movie, 3 Idiots. In fact, there is a 3 Idiots Point in the area, where the famous yellow scooter from the movie's climax is stationed. The lake is about 5 km wide at its broadest point and about 134 km in length. The Pangong Tso Lake is a breeding ground for different types of birds, including migratory ones. During the summer, the bar-headed goose and Brahminy Ducks are commonly spotted. Fishe such as False Osman and Kunar Snow Trout are found in the lake.
Today we spend the night at beautiful campsite beside lake.
---
Day 7
Pangong Tso to Tsomoriri
Tsomoriri lake
Today we take the beautiful route that runs along the shoreline of Pangong Tso lake and then goes deep towards Tsaga La pass, further to Loma – Nyoma and meets at Mahe bridge. Then, from Mahe onwards, it meets the conventional route of reaching Tso Moriri from Leh. You take the route further as Sumdo – Kiagar Tso – Tso Moriri after Mahe.
Tso Moriri lake in Changthang region of Ladakh is one of the most beautiful, calm and sacred (for ladakhis) high altitude lakes in India. In fact, it is the largest high altitude lake in India that is entirely in Indian Territory. This beautiful blue pallet lake is about 7 KM wide at its broadest point and about 19 KM long. Being part of the wetland reserve under Ramsar site, it is actual known as Tsomoriri Wetland Conservation Reserve and one cannot pitch any tents or construct anything near the banks of the lake.
---
Day 8
Tsomoriri to Leh
Drive to Leh
After sunrise, we enjoy breakfast at camp with view and check out . Today we drive back to Leh. Reach Leh by afternoon, check into hotel and relax. Tsomoriri to Leh is approx. 220 km and takes 6 hrs .
You can spend evening at local market to buy souvenirs for your near & dear one's , visiting some amazing cafes or just roaming around the colourful market.
---
Day 9
Fly out of Leh
And it's already time to say good bye to your fellow travellers and this magical land.
After breakfast, we will drop you at the airport to take your flight out of Leh.
---
Important Notes
Things To Carry
Photo ID proof
Hand Sanitizer and mask
Comfortable clothing (Leh has warm summer days and cold nights)
Warm jacket and thermal wear.
Comfortable Shoes (you can carry slippers to wear at hotel/homestay)
Personal medication if any
Toiletries
Sunscreen and cap for the day
warm cap/socks for evenings
Power bank (you will be on the road everyday)
Sunglasses
Water bottle (We don't encourage buying plastic bottles)
Raincoat
Additional Information
Please note that Nubra , Pangong and Tsomoriri are remote valleys where camps/ hotels have limited access of electricity and water. 24/7 access of hot water may not be possible.
Additional Information
Question: Is Covid Certificate Required?
Answer: Yes, 72 hrs negative covid certificate is compulsory to enter Leh.
---
Question : What are symptoms of High Altitude Sickness and how can we prevent it?
Answer : Leh is located at a high altitude - nearly 11,000 feet above sea level. As one climbs higher, the amount of oxygen in the air begins to fall, so our body needs time to adjust it. Few symptoms of AMS are:
Headache

Loss of appetite

disturbed sleep

Nausea

nose bleeding

coughing

breathlessness

exhaustion
Here are few things to keep in mind once you reach Leh.
If you taking a direct flight make sure to rest for atleast a day.

Keep yourself well hydrated

avoid drinking and smoking

avoid any strenuous activity and if possible stay indoors on first day.
---
Question : Do I need to take Diamox or any other medication for AMS before arriving at Leh?
Answer : No
---
Question : How will the weather be in summers?
Answer: May to August, temperature range (16°C in day to 3°C in night).
Days are hot as it is high altitude desert , and nights get chilly
---
Question : Is it recommended to bring kids to this trip?
Answer : We don't recommend kids below 6 yrs for group trips. Kids more than 6 yrs are most welcome to join us provided they are fit (no prior medical condition specifically breathing related) and can endure weather conditions.
---
Question : Which mobile network service is good in Leh?
Answer : The best network in Ladakh is BSNL followed by Airtel
---
Question : What is local cuisine of Ladakh?
Answer : Vegetarian: Tsap Thuk , Thud, Sku, Thukpa, lotus root
Non-vegetarian: Tigmo, stew, Momos, Tabaq Naat
---
Question: What is the average cost of meals not included?
Answer: On an average a meal can cost between Rs 200 - Rs 300 per person
---
Question: What is the room sharing basis?
Answer: All our rooms are on double sharing basis.
---
Question: Can I get a room to myself?
Answer: Yes. Subject to availability. Please refer to the costing for the single occupancy room
---
Question: Are you open to customization?
Answer: YES, If you want us to design a customized itinerary for you and your family/friends, reach out to us at [email protected] or Call us at 7899218201/9110302881
---
Question: Where is the nearest hospital facility available?
Answer: Leh Town has fully equiped govt hospital fcaility available.
---
Question : I have asthma, can I travel to Leh?
Answer: We have had many participants in the past who suffer from asthma and have travelled to Leh with us and not faced any complications. However, it is important that you check with your doctor before signing up for any high altitude trip.
---
Question: I'm above 60. Can I join this trip?
Answer : Age has never been a a factor for us. But you need to understand the demanding nature of any road trip. You will be traveling and spending a lot of time in the vehicle, the roads in certain stretches might be bad & bumpy and the weather could be a challenge for some senior citizens too. However, if you are up for the adventure, we are here to ensure we make the trip as comfortable as possible for you.
---
Question: What happens if there is a another lockdown or I am covid positive on the departure date?
Answer: If there is another lockdown, either in the entire country or in your departure city or in Leh & Ladakh, we will refund in credits the entire amount paid by you less irrevocable losses ( if any)
If you are covid positive on the departure date and show us the covid positive certificate, we will offer you credits less irrevocable losses ( if any) and a flexible date change which you can use for any other future departure dates or any other TGE travels trips
We would also advice you to book the Flexi Plus scheme or a Zero Cancellation Fee scheme for your flights which hardly charges a little more than the normal airfare but secures your amount completely.
About Your Hosts
The Great Escape
TGE Travels is an experiential travel company established in the year 2018 founded by expert mountaineers and travellers. We believe traveling is all about experiencing a place that you go to. It is about interacting with the locals, trying out local cuisines, celebrating local festivals and exploring the off beat locations. We are here to help our travelers do just that. From staying at authentic homestays to discovering the hidden gems of each location, we help our travelers connect with the place like never before.
Book Now
Book an upcoming batch
---
[[selectedBatch.startdate|date]] to [[selectedBatch.enddate|date]]
[[selectedBatch.starttime|date:'shortTime']]
to [[selectedBatch.endtime|date:'shortTime']]
[[selectedBatch.comment]]
[[price.attribute]] : [[price.price | number:0]] /- per person
[[price.attribute]] : [[price.price | number:0]] /- per person
[[selectedBatch.price | number:0]]/- per person
[[instance.price | number:0]]/- per person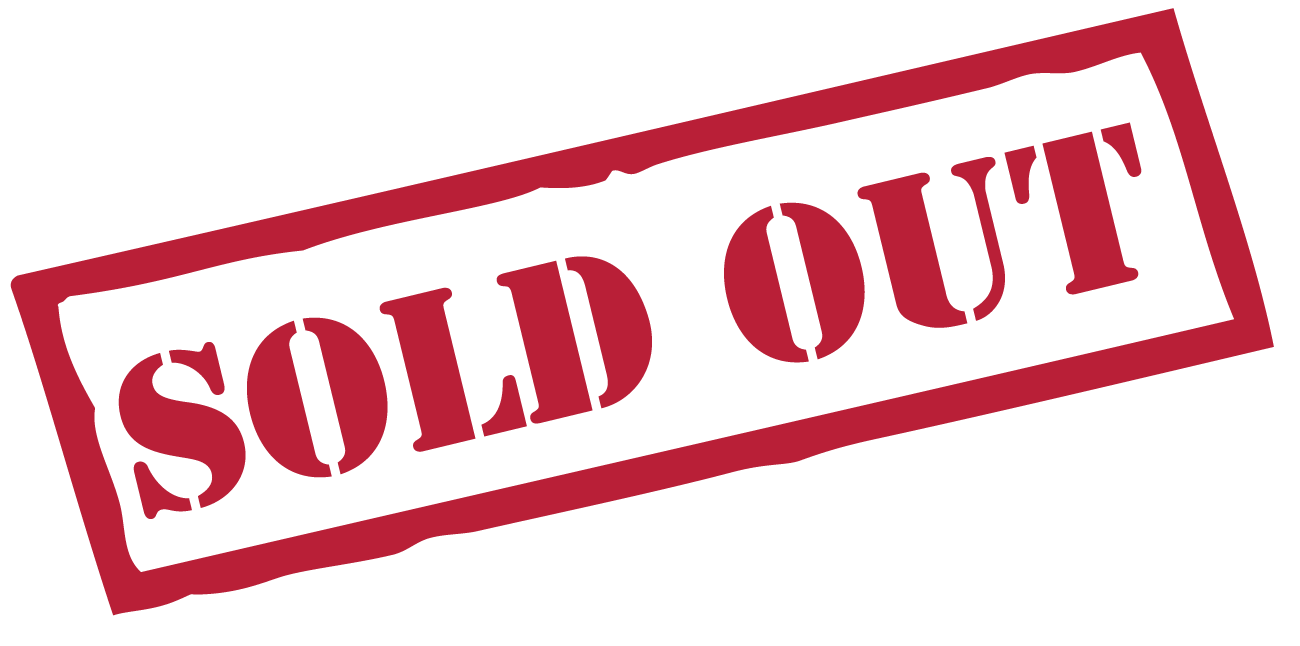 ---
Been Here, Post A Review:
---
More From The Great Escape
---
[[ event.name ]] (Soldout)
[[price.price | number:0]]/- [[event.duration ? " | "+event.duration:""]]
[[event.price | number:0]]/- [[event.price_striked]][[event.duration ? " | "+event.duration:""]]
Free [[event.duration ? " | "+event.duration:""]]
[[ batch.startdate|date]] [[batch.soldout ? ' (Soldout)':'']] , Available Seats: [[ batch.batch_size-batch.numberofbookings-batch.numberofbookings_from_host ]] No Upcoming Batches Show All