Markha Valley
Himalayan Treks
What's This About?
Markha valley trek is one of the most popular treks in Ladakh. The Markha valley trek gives you the real feel of the stark landscape of Ladakh. The popularity of the trek comes from the landscape diversity the trail offers, from deep gorges and huge canyon walls to high alpine meadows where nomadic shepherds rear goats, sheep and yaks. There are multiple entry points into the Markha valley, the most popular one being Spituk, 7 kms from Leh. So if you want to witness the barren landscape of Ladakh and experience Buddhist culture, then Markha valley is the trek for you. Let us tell you why you should sign up for this trek:

- You climb on top of two very high passes, Gandala la (4800 m) & Kongmaru La (5150 m) offering stunning views from the top

- You get to stay over at the quaint hamlet of Markha which is nothing less than an oasis in this cold semi arid terrain of Ladakh

-The trail takes you through remote gorges and vast undulating grazing grounds and it crosses several streams and rivers

- It is the perfect trek to experience the Ladakhi culture and way of life up close and personal.

- The Trail is good for first timers too

- The landscape is picturesque and nothing beats the view of the Kang Yatze peaks towering over you at Nimaling campsite.

If ordinary is not a life you choose, then strap on those trekking boots and embark on a journey that you will cherish throughout your life.
Leh, Himachal Pradesh, India
---
What's Included?
- 3 nights stay in Leh
- Transportation from Leh to Spituk and Shang Sumdo to Leh
- Vegetarian meals during the trek.
- Sleeping bags and mats
- Accommodation in tents/homestays on sharing basis during the trek
- Service of an experienced trek leader
- Permit charges
What's Excluded?
- To and fro flights to Leh
- Food/Meals in Leh
- Personal expenses and tips
- Individual mule + Porter charges.

NOTE: All trekkers are required to carry their own backpack along with their personal belongings. Porter facility can be availed at an additional charge
---
Day 2
Acclimatization in Leh (11400ft)
Spend this day exploring the vibrant capital of Ladakh, Leh. Leh is a powehouse of beauty and culture. The market and the streets hustle and bustle with both tourists and locals alike. The local cuisine is lip smacking and there are dozens of monasteries and ancient temples that can be visited. Take the day slow, especially if you have arrived to Leh by flight. Breathe in the fresh air and let your body get used to the altitude, for an experience that will change your life forever will begin tomorrow.
---
Day 3
Leh (11480ft) to Spituk(10500ft) to Zingchen (11090ft) . Drive - 7 kms - 1 hr, 15kms trek - 5 hrs
We start early in the morning to Spituk in our private vehicle. Spituk is 7 kms away from Leh and is the starting point of our trek. We follow the dirt road from Spituk, along the Indus River, all the way up to Zingchen. It takes about 2 to 4 hrs to reach Zingchen on foot from Spituk. There are a number of campsites at Zingchen and we will camp here for the night.
---
Day 4
Zingchen (11090ft) to Yurutse (13520ft). 5kms - 3 hrs
It is an easy trek today. The trail criss-crosses a stream flowing through a gorge. We take the wooden bridge to cross the stream and go to the left of the gorge. Further up, we move to the right and cross the stream. This trail heads to Rumbak from Zingchen. It takes about 3hrs to reach Rumbak. About 20-30 min before Rumbak there is a parachute tent. From there we head to our right and take the small wooden bridge across the stream which leads to the valley on the right. A 300 m climb from there, brings us to Yurutse village. We camp besides the lush green barley fields here or stay in one of the 2 home stays.
---
Day 5
Yurutse (13520ft) to Skiu (11160ft) via Ganda La (15,748 feet). 25 km - 9 hrs
Today is a difficult day with long distances to cover via Gandala (Kandala) Pass. We start early. It's a 1 hour gradual ascent towards Ganda La Base camp. The next stretch from Ganda La base camp to Ganda La pass is a steep climb of two and half hours.
The descent from the Ganda La Pass is steep for the first 20 min. The rest of the descent is a gradual downhill walk. 3 hours of walking brings us to the village of Shingo. From Shingo, we follow the stream Shingri Nala. It's a long downhill trek on a rocky terrain. Along the trail we see terrain with red, yellow, green and brown rocks. Skiu is situated at the confluence of Shgri Nala and Markha river. Its takes about 3 and 1/2 hr to reach Skiu. We can see a monastery in Skiu, nicely placed. We will visit the monastery and stay at skiu for the night.
---
Day 6
Skiu (11160ft) to Markha (12369ft). 20 km - 7 hrs
Today is another long day of trekking. The trail is well laid out along the Markha River. In some places we find the direction marked by Bharal Horns. We keep going and cross the settlements of Narding, Zara and Chalak, each having parachute tents. Beyond Chalak, we see green barley fields, colorful birds and huge mounds of baral horns.
Just before the Markha Valley campsite, is a river crossing. The water level starts to go up later in the afternoon when the sun hits the glacier. From the crossing it takes 30 minutes to reach the beautiful campsite of Markha. The lush green campsite in the valley is in stark contrast to the magnetic mountains.
---
Day 7
Markha (12369ft) to Thochuntse (13165ft). 13 km- 6 hrs
It's a moderate day for trekking today. From the Markha village, we take the trail that climbs immediately to take us to upper Markha valley. The monastery and settlement on top is a nice spot to capture good photographs. From there, it's a gradual climb along the side of the Markha river. 2 hours of climbing brings us to Umlung. The trail goes on a ledge over the bank of the river. In two hours, spot the summit of Kang Yissay on our right. The next two dwellings enroute are Tacha and Hankar. A couple of stream crossings bring us to Tacha monastery. There is a tea shop where we may stop by and take a break. Its takes about 2 hrs from tea shop to Hankar. After Hankar a rocky and steep ascent brings us to Thochuntse camp site. Enroute we pass through green wheat fields and finally cross a stream.
---
Day 8
Thochuntse (13,165 feet) to Nimaling (15518 feet). 7 km - 3 hrs
It is an easy trek today. It's a shorter 6 kms trek to Nimaling. 15 minutes from the Thotchuntse campsite, the trail forks. Take the trail to the left. After an hour's climb, the terrain is smoother, curvier. The climb becomes gradual. One and a half hours into the climb, brings us to a pond where we can fill water. A long walk on a grassy meadow brings us to Nimaling. We see gushing streams on our left with a glacier behind the Kang Yatse and to the right is the Kang Yatse peak. The campsite of Nimaling is in a broad valley and is completely exposed to strong winds. When it snows, the green of the valley turns to a complete white carpet. Yak herders from Hankar Village have temporary stone settlements here in the summer months. We stay the night at Nimaling in our tents.
---
Day 9
Nimaling (15400ft), to Shang Sumdo (12237ft) via Kongmaru la (17060ft) to Leh(11480ft)18 km- 8 hrs
The climb to Kongmaru la is steep and difficult. Two things make it difficult. One is the steepness and other is thin air. It is a 2hr climb to Kongmaru la pass which is marked by numerous Buddhist prayer flags. After the initial 500m steep descent the trail follows the course of the stream which meanders through a narrow gorge. We will have to cross the stream at multiple places. There are ways to avoid the stream crossing if we are prepared to climb the trails high above the stream. There is steep downhill hike till Sukarmo. From Sukarmo to Sumdo it is a river bed walk. From Sumdo we get a motorable road to the highway which is about 8 km away. It takes about 2 hours to reach Leh from Sumdo.
---
Day 10
Buffer Day
We have kept an additional day for contengencies
---
Day 11
Fly out of Leh
Today we bid goodbye to our team and fly out of Leh
---
About Your Hosts
The Great Escape
TGE Travels is an experiential travel company established in the year 2018 founded by expert mountaineers and travellers. We believe traveling is all about experiencing a place that you go to. It is about interacting with the locals, trying out local cuisines, celebrating local festivals and exploring the off beat locations. We are here to help our travelers do just that. From staying at authentic homestays to discovering the hidden gems of each location, we help our travelers connect with the place like never before.
"Jammy" as we fondly call her has been trekking and backpacking all over India and neighboring countries for more than 10 years. Her favorite drink is tea, her most comfortable bed is under the stars and the mountains are her second home. Working earlier as an Interior designer, Jammy found her calling in the mountains and now she has been successfully leading and guiding teams on treks and expeditions for 8 years . If you are up for some tuneless karaoke and lots of singing, reach out to her
Try to catch up to her pace on an uphill climb, I dare you, I double dare you. An accomplished mountaineer, Reetu's love for trekking and travelling started 8 years ago. From then onwards, she left her lucrative career as an electronic engineer and pursued her dream of travelling around the world. A good book, a campsite by the river and lots of dogs and puppies is what keeps her going. Don't forget to ask her to make a cup of masala chai and Maggi for you, it's delicious. 😃
Book Now
Book an upcoming batch
---
[[selectedBatch.startdate|date]] to [[selectedBatch.enddate|date]]
[[selectedBatch.starttime|date:'shortTime']]
to [[selectedBatch.endtime|date:'shortTime']]
[[selectedBatch.comment]]
[[price.attribute]] : [[price.price | number:0]] /- per person
[[price.attribute]] : [[price.price | number:0]] /- per person
[[selectedBatch.price | number:0]]/- per person
[[instance.price | number:0]]/- per person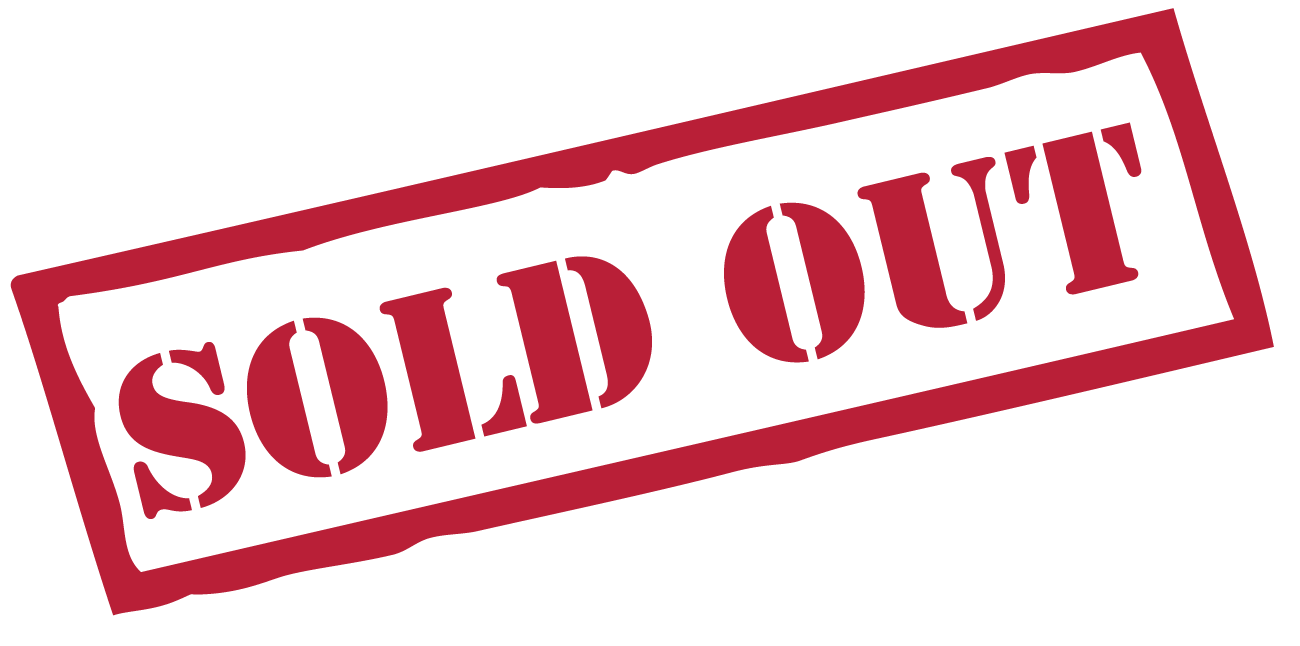 ---
Been Here, Post A Review:
---
More From The Great Escape
---
[[ event.name ]] (Soldout)
[[price.price | number:0]]/- [[event.duration ? " | "+event.duration:""]]
[[event.price | number:0]]/- [[event.price_striked]][[event.duration ? " | "+event.duration:""]]
Free [[event.duration ? " | "+event.duration:""]]
[[ batch.startdate|date]] [[batch.soldout ? ' (Soldout)':'']] , Available Seats: [[ batch.batch_size-batch.numberofbookings-batch.numberofbookings_from_host ]] No Upcoming Batches Show All