Meghalaya Group Tour (13th November)
Meghalaya
Verified Host
Logout's Trusted
Traveler's Choice
---
All About It
One of the most beautiful states in India, Meghalaya will amaze you in number of unimaginable ways. From its sheer natural beauty in the form of countless waterfalls, calm lakes and pristine rivers to humble people and their matrilineal culture, Meghalaya lures you into a different world altogether
A world where locals do not use nature for profits but live in harmony with it, be it using living roots of trees to build natural bridges or protecting the rare flora in sacred forests or inhabiting wettest place on earth.
If any of this amazes you, we also have the Cherry Blossom Festival happening in Meghalaya this November. In Shillong, the Cherry Blossom Festival typically takes place in mid-November, amid the spectacular fall blossoming of Himalayan Cherry Blossoms. So why not book this trip with us!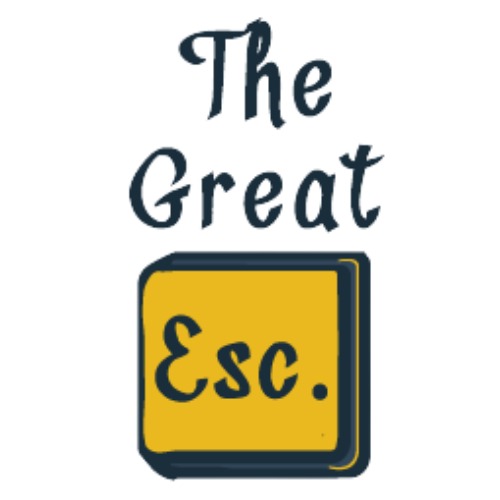 Hosted by
TGE Travels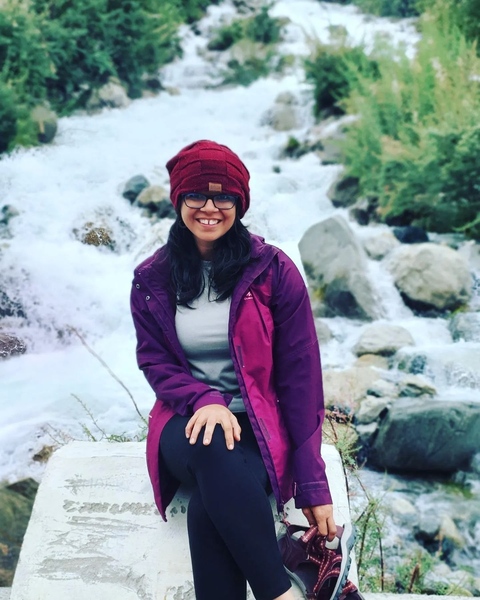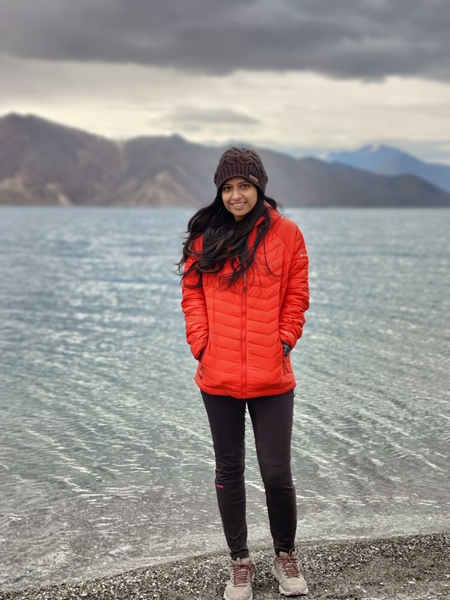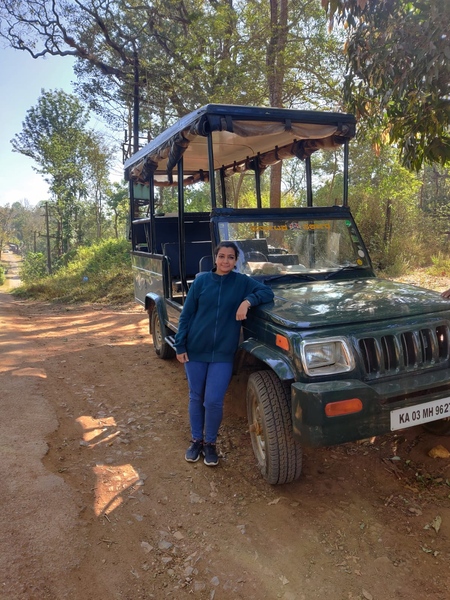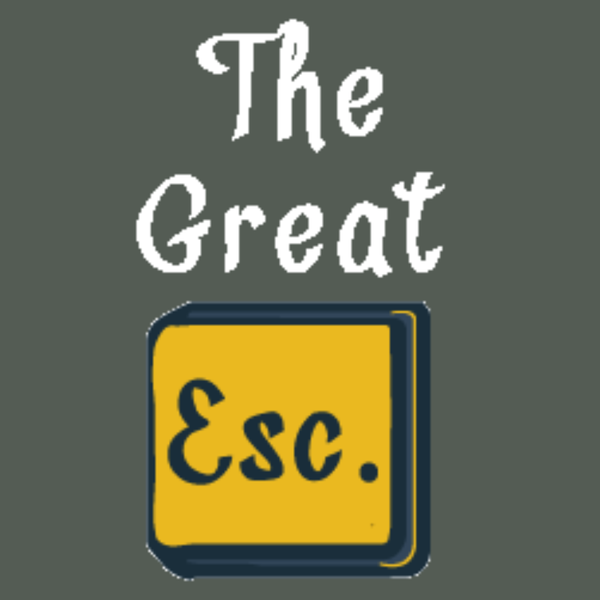 Verified Host
Logout's Trusted
Traveler's Choice
𝐓𝐇𝐄 𝐉𝐎𝐘 𝐎𝐅 𝐓𝐑𝐀𝐕𝐄𝐋𝐈𝐍𝐆 𝘋𝘪𝘥 𝘺𝘰𝘶 𝘬𝘯𝘰𝘸 𝘵𝘩𝘢𝘵 𝘵𝘩𝘦𝘳𝘦 𝘪𝘴 𝘢 𝘷𝘪𝘭𝘭𝘢𝘨𝘦 𝘪𝘯 𝘔𝘦𝘨𝘩𝘢𝘭𝘢𝘺𝘢 𝘸𝘩𝘦𝘳𝘦 𝘵𝘩𝘦𝘪𝘳 𝘪𝘯𝘩𝘢𝘣𝘪𝘵𝘢𝘯𝘵𝘴 𝘢𝘳𝘦 𝘤𝘢𝘭𝘭𝘦𝘥 𝘣𝘺 𝘵𝘶𝘯𝘦𝘴, 𝘯𝘰𝘵 𝘯𝘢𝘮𝘦𝘴? 𝘖𝘳 𝘸𝘦𝘳𝘦 𝘺𝘰𝘶 𝘢𝘸𝘢𝘳𝘦 𝘰𝘧 𝘢 𝘶𝘯𝘪𝘲𝘶𝘦 𝘢𝘳𝘵 𝘧𝘰𝘳𝘮 𝘱𝘳𝘢𝘤𝘵𝘪𝘤𝘦𝘥 𝘪𝘯 𝘒𝘶𝘵𝘤𝘩, 𝘎𝘶𝘫𝘢𝘳𝘢𝘵, 𝘵𝘩𝘢𝘵 𝘪𝘴𝘯'𝘵 𝘱𝘳𝘢𝘤𝘵𝘪𝘤𝘦𝘥 𝘢𝘯𝘺𝘸𝘩𝘦𝘳𝘦 𝘦𝘭𝘴𝘦 𝘰𝘯 𝘌𝘢𝘳𝘵𝘩? 𝘖𝘳 𝘥𝘪𝘥 𝘺𝘰𝘶 𝘬𝘯𝘰𝘸 𝘵𝘩𝘢𝘵 𝘉𝘩𝘶𝘵𝘢𝘯'𝘴 𝘎𝘋𝘗 𝘪𝘴 𝘥𝘦𝘵𝘦𝘳𝘮𝘪𝘯𝘦𝘥 𝘣𝘺 𝘪𝘵𝘴 𝘱𝘦𝘰𝘱𝘭𝘦'𝘴 𝘏𝘢𝘱𝘱𝘪𝘯𝘦𝘴𝘴? The joy of traveling is to wholly immerse yourself into the story of the place that you travel to and we at TGE Travels bring nothing less than that on the table. Our well thought out itineraries give a deeper insight into the culture and history of a place by getting our travelers closer to the local communities, their customs, cuisines and lifestyle. And it goes without saying that we are the queens of finding offbeat locations, stays and activities which we bring out in all our itineraries. TGE stands for The Great Escape and a trip with us is like pressing the "Escape" key from the mundane routine to an exciting and cherishable travel experience 𝐖𝐇𝐎 𝐀𝐑𝐄 𝐖𝐄? Established in the year 2016, TGE travels was founded by Reetu Yadav and Jamila Kapasi, two expert mountaineers who had more than 6+ years of experience in mountaineering and the outdoors. TGE Travels is infact one of the rare travel and outdoor companies wholly owned by women with a vision of adding more women leaders in the unconventional outdoor leadership roles. What started as just a trekking company, TGE Travels has evolved into a more wholesome style of traveling by adding experiential traveling as one of its primary services. Our team at TGE Travels are a bunch of travel experts who want to add a meaning to your excursions. We are a strong unit of on ground team leads, backend supports and partner vendors who work cohesively to make your trip smooth and memorable. 𝐖𝐇𝐘 𝐓𝐆𝐄 𝐓𝐑𝐀𝐕𝐄𝐋𝐒? 𝑺𝒎𝒂𝒍𝒍 𝑮𝒓𝒐𝒖𝒑𝒔 Even before Corona, we have firmly believed that traveling in small groups is the best way to form connections and gain experiences. Now more than ever, we are committed to limiting the group size. Our travelers might meet as strangers but we ensure that they leave as friends. 𝑨𝒎𝒂𝒛𝒊𝒏𝒈 𝑻𝒆𝒂𝒎 𝑳𝒆𝒂𝒅𝒔 What makes TGE Travels awesome are our team leads. They are the reason why our travelers choose to travel with us again and again. Full of energy and enthusiasm, our team leads are the ones who bring the whole group together. Their energy bounces off our travelers and within no time, the entire group forgets that they were just strangers just sometime ago. But of course, our team leads are also very skilled in handling any situation and ensuring the trip goes as smoothly as possible. 𝑾𝒆𝒍𝒍 𝑻𝒉𝒐𝒖𝒈𝒉𝒕 𝑶𝒖𝒕 𝑰𝒕𝒊𝒏𝒆𝒓𝒂𝒓𝒊𝒆𝒔 We have spent endless hours brainstorming on itineraries to bring out the unique stories of the place that we travel to. Not only that, while designing any itinerary our team personally travels to the location to identify experiences and off beat locations. We try to provide the best experience within the timeframe and budget and that has made us popular as one of the more thought driven travel itinerary planners. 𝑪𝒉𝒐𝒐𝒔𝒊𝒏𝒈 𝑻𝒉𝒆 𝑹𝒊𝒈𝒉𝒕 𝑺𝒕𝒂𝒚𝒔 We select our accommodation partners meaningfully. Our stays should have a story to tell. This encourages us in going beyond the standard hotels and instead delving into a wide range of accommodation options where we can choose from authentic homestays, which to us is one of the best ways to learn about the culture of a place, to beautiful resorts that are situated at the perfect picturesque locations to boutique hotels that are elegant and charming. 𝑺𝒂𝒇𝒆 𝑴𝒐𝒅𝒆 𝒐𝒇 𝑻𝒓𝒂𝒏𝒔𝒑𝒐𝒓𝒕 Just like our accommodation partners, we give a lot of importance in choosing the right transport partners. Most of our journey is on road and we ensure our travelers are comfortable in the vehicle. Our drivers become a part of the group and it's amazing to see how our travelers treat them as just one of their own. When it comes to bike trips or Scooty trips, we ensure the two wheelers are well serviced and maintained. Apart from that we always have a support vehicle with us throughout the journey 𝑫𝒆𝒍𝒊𝒄𝒊𝒐𝒖𝒔 𝑭𝒐𝒐𝒅 Food is an integral part of our itineraries. Hence all meals are planned in advance allowing our travelers to taste the unique cuisines of the regions that they travel to. We encourage our travelers in trying out local delicacies but never hesitate to deliver something comfortable immediately if the local food does not suit their palette. 𝑹𝒆𝒔𝒑𝒐𝒏𝒔𝒊𝒃𝒍𝒆 𝑻𝒓𝒂𝒗𝒆𝒍 We firmly believe in responsible tourism. Apart from the standard no littering policy, we encourage our travellers to be sensitive to the local communities.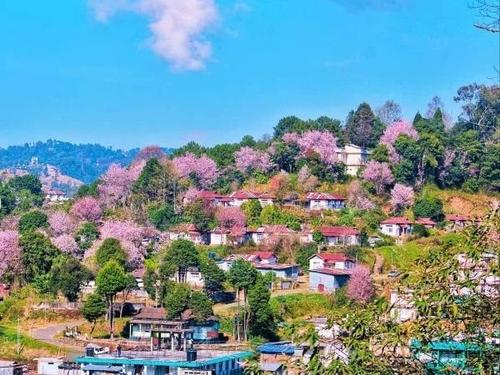 ---
---
Need Help? Directly Contact Host
Request Callback
---
Reviews

Fatema Zavery
It's always a pleasure travelling with TGE! The one thing I love most is their attention to detail, which ensures that your trip is a memorable one. Travelling with TGE is a wholesome experience, you see the larger more iconic places with no compromise on the little things. Travel with them if you want to interact with the people of the place, eat their food, in short experience their lives. These guys do a superb job of making everyone comfortable and everytime I travel with them I make beautiful bonds with all the other travellers. I would 100% recommend TGE to everyone who has the travel bug. It doesn't get better than this! ☺️❤️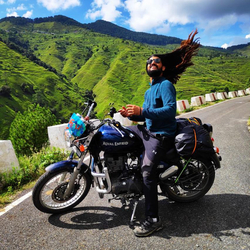 Diwan Chauhan
I have known Reetu and Jamila for many years and have worked with them in the past. But this was the first time I decided to travel with them as a participant. When Reetu told me about exploring Spiti in winters I was completely on board. The itinerary sounded exciting and the pricing less. S my friend Manish and I immediately signed up for it. One of the best decisions I ever took. Spiti in winters in beautiful. The 7 days with the team was wonderful. We spent our days driving around the valley and our evenings dancing to pahadi songs. The planning was perfect with utmost care given in the choice of stay and comfort. Of course the highlight of the trip was spotting a snow leopard. Overall it was an amazing trip and I am looking forward to join many more with The Great Escape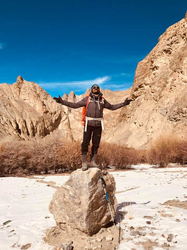 Shravan Kumar Poshetty
Should I describe with "perfect planning" / "meticulous coordination"/ "cordial organiser"...might be with all of it.
Flawless execution is what makes them unique and organiser Reetu Yadav has let all of us experience it with her executional capabilities...
Accommodation:-5/5
Coordination:-5/5
Welcome:-5/5
Clarity n flow of communication:-5/5
Accommodation cleanliness:-5/5
Food:-5/5 (delicious)
Comfort in Mode of Travel:-5/5
Action in Emergency:- very swift 5/5
Team has proved that its not all about the commercial trip but also the cause which is concealed in their carryings. What we pay at Flemingo Resort at Dholavira goes to educate and for taking care of more than 400 students and their boarding facilities as well.
Its not over yet, you will be pleased to meet the gifted souls from remote villages who are manifested in their respective disciplines like Rogan Art (Hon'le prime minister himself have gifted one to Barack Obama), Wood Art and Bell Art, Textile etc.
You will get to eat the delicious food made out of love from the local (A1 class food).
Off all, well planned itinerary and the execution is commendable. We RoK team who departed on 12th Dec'19 are truly happy with the onsite organiser Reetu Yadav and the offline backbone Jamila Kapasi who took good care of each of us at every stretch.
Their intact affirmative relation and proper delicacy in their execution makes then unique.
My best friend is much impressed with their proceedings and that makes me much happier than ever.
Last but not least, am fortunate to have rest 13 of the participants as part of my extended family. Again the credit goes to TGE.
Kudos to the team and i look for further association with "THE GREAT ESCAPE" ( you have already give our team a great escape from the routine.
Way to go TGE team!!!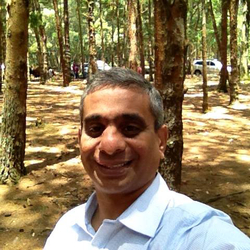 Kumar Tarur Parameswaran
Such great detailed planning at micro level and being open and upfront about the tour details impressed me at the very start. They lived up to their promise in every which way.
TGE's expression of their solidarity towards the cause of the villagers by getting travellers to interact with them in a lively way and help the villagers in their livelihood was one of the primary reasons I chose to travel with TGE.
TGE means immersive experiential travel and what you get in return and come away with are unforgettable lifetime memories.
Looking forward to many more tours with TGE. Reetu and Jamila pull your collars up. Way to go! You will go miles!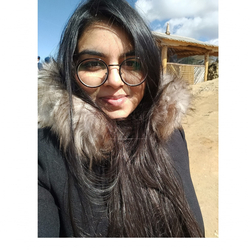 Roopal Nagaria
The great escape recently took care of my 10 days family trip to Bhutan. We were 9 of us, including 2 kids and 2 elderlies. Each detail of the trip was so beautifully planned and coordinated. Jamila was personally in touch with drivers, hotels and homestay owners to ensure we ar getting the best of experience. We never even had to look for directions, call hotel or tell driver about anything. Everything was already taken care of and we were just the guests in very true sense. Such a wonderful trip it was. Everything was so beautiful including all the places where we stayed.
Much thanks to Jamila and the great escape team to make it work like magic for us!
100 stars!!
---
Inclusions
• Accommodation at all locations in Resorts on (Double/Triple/Quad Sharing Basis - Depending on the room type)
• 06 Breakfast & 05 Dinner
• Private Vehicle for Sightseeing ( Tempo Traveller)
• Experienced TGE Guide and Driver
• All Necessary Permit
• Bonfire whenever possible
• Boating at Dawki
• First Aid
• 5% GST
Exclusions
• Airfare or transportation to Guwahati
• Personal Beverages of any kind
• All meals not mentioned in inclusion section
• Personal Expenses of any kind
• Entrance fees during sightseeing
• Activity Charges (Ziplining, Kayaking, Cliff Jumping, Additional boating at Dawki)
• RTPCR Test
THINGS TO CARRY
1) ID Proof
2) Only 1 Backpack/Duffel Bag Per Person (Avoid Suitcases)
3) Day Pack
4) Clothes - Flexible (Ensure they are comfortable for hiking & rains)
3) Shoes & Socks (Plenty)
4) Sandals
5) Raincoat - Top and Bottom (Abosolutely compulsory)
6) Small towel
7) Warm Wear: Jacket
8) Sun Hat/Sun Cap
9) Sunglass & Sunscreen
10) 1 ltr water bottle
11) Toiletteries
12) Camera & Power Banks & Extra Batteries
13) Personal medicines for cold, cough, fever etc
14) Waterproof bags for phones and wallets
15) Swimwear
---
HOW TO REACH
By Air (Recommended
The nearest airport is Lokpriya Gopinath Bordoloi International Airport in Guwahati, Assam. This airport is just 1 hr away from Meghalaya state border and well connected to Shillong, Cherrapunji and other towns.
---
Policy and Terms
20 days before the event start date: No Refund
20- 40 days before the event start date: 50% Refund
Before 40 days of the event start date: 75% Refund
Note: The above charges are calculated on the total trip cost and not the booking amt.
You can send any cancellation request to [email protected]
Terms and Conditions
Please pay a booking amt of INR 5000/- per person to confirm your spot.
Balance amount to be paid 30 days before the trip start date.
Booking amount is non refundable. Balance amount will be deducted/refunded/transferred as per the standard cancellation policy
Booking amount is transferable only if a request for such is made 30 days before the trip start date. You can email the request to [email protected]
Exception: covid Rules
Incase of lockdown due to which travel is impossible, the booking amount will be transferred to any future convenient date/trip. You can choose to get the balance amount refunded or transferred
Frequest Questions
Question: Is RTPCR/Vacciner certificate Required?
Ans: Covid roles are changing time to time. We will update you on the current covid rules close to your travel dates
---
Question: What is the nearest Airport?
Ans: Lokpriya Gopinath Bordoloi International Airport in Guwahati is the nearest and cheapest airport to fly in to
---
Question: What category properties are these?
Ans: All our properties are deluxe category stays in resorts/guesthouses in either double or triple sharing basis. In Dawki, accommodation is provided in Alpine tents with shared bathrooms.
---
Question: Can I upgrade to double sharing room?
Ans: Unfortunately for fixed batches you cannot at most of the places. We can discuss options where it is available or shift you to a nearby property which may not be of the same category
---
Question: Are meals included?
Ans: Yes, Breakfast and Dinner is included at all locations except Shillong, where we feel ample eatery options are available to choose from
---
Question: What are the entry charges?
Ans: Meghalaya has an entry charge for all its attractions and waterfalls. It ranges between Rs 50 - Rs 100
---
Question: What are the extra meal charges?
Ans: On an avg, a meal cost Rs 150 - Rs 250 per person, depending on whether it is veg or non veg
---
Question: What kind of food is available ?
Ans: Khasi food cosists mainly pork and beef but we are arranging veg and non veg (only chicken) meals for our travellers.
---
Question: Is fitness required?
Ans: Most of the locations in Meghalaya expect you to be able to walk or do short hikes of 20 mins. The most demanding trek of course is the one to the living root bridge and Rainbow falls. Someone who is not fit enough to walk all the way to Rainbow Falls can return after visiting the Double Decker bridge or avoid the trek all together and instead spend time at our beautiful property enjoying some splendid views from there.
---
Question: Will it rain?
Ans: Meghalaya is not known as the wettest region of the country for no reason. Yes, it will rain but that is where Meghalaya blooms into a beautiful paradise. You will be greeted with innumerable waterfalls, mist covered atmosphere and greenery all around
---
Question: Are you open to customization?
Ans: YES, If you want us to design a customized itinerary for you and your family/friends, reach out to us at [email protected] or Call us at 7899218201/9110302881
---
More From TGE Travels
From [[price.price | number:0]]/ per person
From [[event.price | number:0]]/ per person
Free
[[ batch.startdate|date]] [[batch.soldout ? ' (Soldout)':'']]