Spiti Valley Homestay Trek
Himalayan Treks
What's This About?
Spiti Valley Trek from Manali has always been one of the most exciting and challenging treks for trekkers as most of the distance (approx 41.5kms) has to be covered on foot. "Spiti", in its literal sense, means "The Middle Land", i.e. the land between Tibet and India and majority of its population practices Vajrayana Buddhism similar to that found in the nearby Tibet Autonomous Region.

This beautiful valley, nestled in the heart of Himalayan range, is considered one of the most scenic trail of India due to its far stretched meadows, several jaw dropping peaks, exhausting but exhilarating stops that come along the way of and several monasteries that give an insight into the ancient practices & tradition of the region.

While trekking from one village to the next, in your journey, you will experience the hospitality and warmth of the locals who even in these treacherous parts of earth, welcome you with a smile. By the end of this trek, you would have passed through highest Post office, highest Polling station, highest motorable monastery of the world and probably would have seen a snow leopard. The scenic views of glaciers, enchantic beauty of the lakes and pristine nature will never cease to amaze while you tread steadily to your destination.

Let us embark this journey together and get ready to be mesmerised by the lives of locals who await your arrival in their homes. Hurry & book your slot.
Kaza, Himachal Pradesh, India
---
What's Included?
- Stay at Manali on Day 1 on tripple sharing basis
- Local transportation from Manali to Kaza and back
- Homestay at Kaza ( Breakfast + Lunch)
- Homestay at Langza, Koumik, Demul, Lalung and Dhankar(Breakfast, Lunch and Dinner)
- Expert Guide
- First Aid
What's Excluded?
- All transportation expenses till Manali and back
- All meals in Manali
- All meals en route Manali to Kaza and back
- Lunch at Kaza
- Sightseeing or local tours
- Additional charges for Chandratal Lake
---
Day 2
Manali (6725 ft ) to Kaza (12467 ft) via Kunzum La (15000 ft), 200 Kms, 8 hrs
Rohtang Pass
Khunzum La
Get ready for a bumpy drive. This 200 km stretch passes through some of the famous passes of Manali. Not too long after leaving Manali, you will reach Rohtang (13000 ft). Spend some time here, enjoying the cool wind and the view. Once you cross Rohtang, the landscape transforms. The lush green mountains are replaced by the dry desert structures. Cross villages like Chatru and Batal on the way to Kunzum La. The moment you reach Kunzum La pass (known as the Gateway to Spiti), with fluttering of prayer flags in the high winds to greet you, you know you have entered a completely different world. You can see Bara Shigri– the second longest glacier in Himalayas and Chandra Bhaga mountain from the Pass. As you descend from the Pass, the Himalayas show you a completely different face. Not too far away from the Pass is Kaza, the capital of Spiti. On reaching Kaza, wash off the dirt of the road, settle down for a great dinner and call it the night.
---
Day 3
Acclimatization at Kaza
Kaza
Kaza is the capital and the largest settlement of Spiti region, sitting on the floodplain of Spiti river. This is also your last place with an ATM and petrol bunk. Being the largest settlement in Spiti Valley, it is well-equipped to meet needs of travellers. If you are trekking in months of July/August, you may able to catch the Ladarcha Fair. Originally it was a conference of traders from Kullu, Ladakh, Lahaul, Kinnaur to barter goods in Kibber Maidan, until the trade routes with Tibet closed. Now, the Fair is held in Kaza and is a shopping paradise. Spend the day exploring this quaint village. Your trek leader will ensure that necessary measures are taken for proper acclimatization.
---
Day 4
Kaza (12467 ft) to Langza trek (14500 ft) 14 km , 5 hrs.
Buddha Statue
Fossil Park
Chau Chau Kang Nelda
Langza village, is located about 14 KMs away from Kaza, at an altitude of 4330 Meters. Langza is popularly known for hunting marine fossils and breathtaking view of Chau Chau Kang Nelda peak sitting on top of the village. If you are fond of fossils, you can hike a bit higher around Langza village, look around/beneath the rocks to observe some ancient fossils. You can also visit Chaudua (Fossil) center in Langza village to know more about these fossils. Apart from the breathtaking landscape, the presence of a big, 1000 year odd old Lord Buddha statue in the meadow makes Langza as heavenly as one possibly can imagine. It is one of the most beautiful villages of entire Spiti Valley.
---
Day 5
Langza (14500 ft) to Koumik (14800 ft) trek via Hikkim (14520ft), 10 Km, 5 hrs
Highest motorable Monastery
Highest Post office
Highest Motorable village
The trek from Langza to Komic begins from the Lang (Temple) at Langza. This trek runs through the natural fossil centre and a substantial distance is covered while exploring this ancient heritage. This could take anywhere from 2 to 3 hours. As the fossil centre culminates, the trek continues with a gradual ascent along a ridge for another 1 hour. Thereafter, a 2 hour decent brings one to Komic village.

Komic village, at an altitude of about 4600 Mtrs, is popularly known as the village housing the highest motorable monastery in the world, the Tangyud Monastery. Komic is about 10 KMs further from Langza village. Tangyud Monastery in Komic village is one of the two monasteries belonging to the Sakya sect left in Spiti Valley. The other one is in Kaza itself which is relatively small and a bit insignificant in its comparison. The village offers some a high vantage points to witness some amazing views of Spiti Valley.

Hikkim on the other hand is popularly known for the highest post office in the world and the highest polling station of the world. Of course, you can see the Chau Chau Kang Nelda peak from Hikkim as well but not as gorgeous as it is visible from Langza. You can also visit the ruins of the new Komic monastery while coming down from Hikkim to Kaza. There is a co-educational school as well in Hikkim up to eight standard. You can visit it in case you are interested to spread smiles by distributing some educational material to the kids of the school.
---
Day 6
Koumik (14800 ft ) to Demul (14378ft) trek via Chamai Lapchai (15552 ft), 14 km, 6 hrs
Chamai Lapchai
It is advisable to start this day early. A slow ascent from Komic village lasting about 1 hour 30 minutes brings one to Chamai Lapchai (15552 ft), the first pass en-route to Demul. From here one gets a panoramic view of various peaks such as Cho-Cho Khang Namo, Cho-Cho Khang Nilda, Pin peak, Pasham range, Cho-Kula, Hull peak, etc. From the Chamai Lapchai a gradual walk of about 3 hours, with an abundance of medicinal plants and other flora of the Spitian Highlands, brings one to the grazing lands of Demul village.
---
Day 7
Demul (14378 ft) to Lalung Trek (12300 ft), 10 km, 5 hrs
The trail by the river
Demul to Lhalung is a relatively easier trek with a steep initial descent through a narrow gorge lasting about 2 hours to the valley floor. Immediately out of Demul is the Zong phu which is about a 20 minute walk from the village. This cave was used by the inhabitants of Demul as their post and also a safe hideout during attacks from outside, primarily from Lhalung. The steep descent continues till the valley floor of the Padang river. From here on another 30 minute walk brings you to the quaint little hamlet of Sanglung (11919ft). This village is ideal to take a quick lunch break amidst the green fields of barley and peas. From Sanglung you enter the Lingti valley and a gradual walk lasting about 1 hour will bring you to the bed of the Lingti River. The Samba (bridge), at an altitude of 11800ft connecting Lhalung village to Sanglung has a local deity (by the name of Yulsa) resides here. It is a local custom to pay your regards by offering some food or drinks to the deity. Thereafter a steep ascent of about 1 hour will get you to the village of Lhalung.
---
Day 8
Lalung (12300 ft) to Dhankar (12800 ft), 9 km, 4 hrs
Dhankar Village
Dhankar Lake
The trek from Lhalung to Dhankhar is another relatively easy trek. The trek runs along the road and then gradually climbs up the hillside towards the direction of Dhankhar. After crossing over the ridge, the rock and mud pillars of Dhankhar come into view. A gradual decent brings one to the remains of the Dhankhar fort.

The former capital of the Spiti Valley, Dhankar. Dhankar stands perched above the confluence of the Spiti and Pin river thus offering a panoramic view of the valley.
---
Day 9
Dhankar to Kaza, 33 km, 1 hr
Drive back to Kaza from Dhankar today. If interested, you can visit the Tabo Monastery en route. Tabo monastery is known as the "Ajanta of Himalayas" because of its fresco and stucco paintings. It is one of the few monasteries which is integrated in the valley with the village as opposed to being perched on a hill overlooking the village. The mountains also have meditation caves for lamas.
---
Day 10
Kaza to Manali, 250 km, 10 hrs + overnight bus to Delhi
Chadra Tal Lake
An optional visit to Chandratal Lake can be planned at an additional cost.
Chandratal Lake is often referred to as one of the most beautiful lakes located at an altitude of about 4300 m in the mighty Himalayas. The name "Chandra Taal" (Lake of the Moon) comes from its crescent shape.

You can either spend the night at Manali or take a bus post 10 pm to Chandigarh/Delhi
---
About Your Hosts
The Great Escape
TGE Travels is an experiential travel company established in the year 2018 founded by expert mountaineers and travellers. We believe traveling is all about experiencing a place that you go to. It is about interacting with the locals, trying out local cuisines, celebrating local festivals and exploring the off beat locations. We are here to help our travelers do just that. From staying at authentic homestays to discovering the hidden gems of each location, we help our travelers connect with the place like never before.
"Jammy" as we fondly call her has been trekking and backpacking all over India and neighboring countries for more than 10 years. Her favorite drink is tea, her most comfortable bed is under the stars and the mountains are her second home. Working earlier as an Interior designer, Jammy found her calling in the mountains and now she has been successfully leading and guiding teams on treks and expeditions for 8 years . If you are up for some tuneless karaoke and lots of singing, reach out to her
Try to catch up to her pace on an uphill climb, I dare you, I double dare you. An accomplished mountaineer, Reetu's love for trekking and travelling started 8 years ago. From then onwards, she left her lucrative career as an electronic engineer and pursued her dream of travelling around the world. A good book, a campsite by the river and lots of dogs and puppies is what keeps her going. Don't forget to ask her to make a cup of masala chai and Maggi for you, it's delicious. 😃
Book Now
Book an upcoming batch
---
[[selectedBatch.startdate|date]] to [[selectedBatch.enddate|date]]
[[selectedBatch.starttime|date:'shortTime']]
to [[selectedBatch.endtime|date:'shortTime']]
[[selectedBatch.comment]]
[[price.attribute]] : [[price.price | number:0]] /- per person
[[price.attribute]] : [[price.price | number:0]] /- per person
[[selectedBatch.price | number:0]]/- per person
[[instance.price | number:0]]/- per person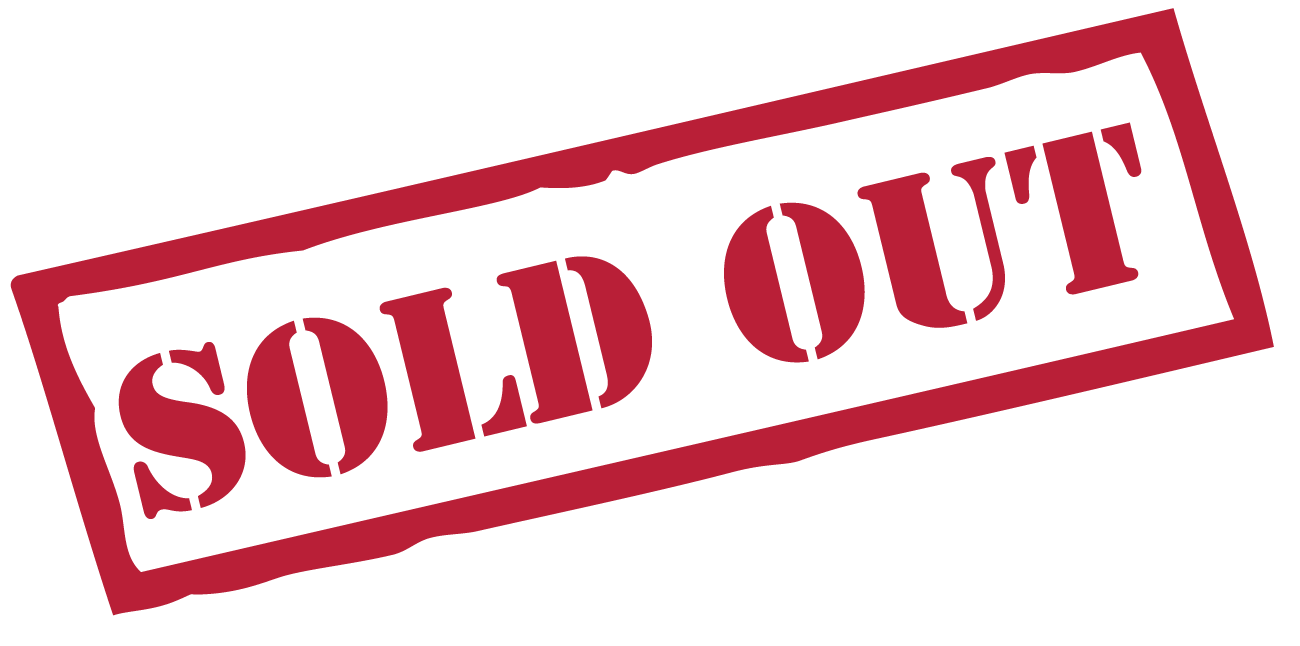 ---
Been Here, Post A Review:
---
More From The Great Escape
---
[[ event.name ]] (Soldout)
[[price.price | number:0]]/- [[event.duration ? " | "+event.duration:""]]
[[event.price | number:0]]/- [[event.price_striked]][[event.duration ? " | "+event.duration:""]]
Free [[event.duration ? " | "+event.duration:""]]
[[ batch.startdate|date]] [[batch.soldout ? ' (Soldout)':'']] , Available Seats: [[ batch.batch_size-batch.numberofbookings-batch.numberofbookings_from_host ]] No Upcoming Batches Show All